Isaiah Joe's parents, Nicole and Derrick, usually keep a low profile and haven't been prominently featured in updates about their son's life.
Despite that, growing up in Fort Smith, AR, Isaiah always had his parents' support and faith. They stood by him and backed his decisions.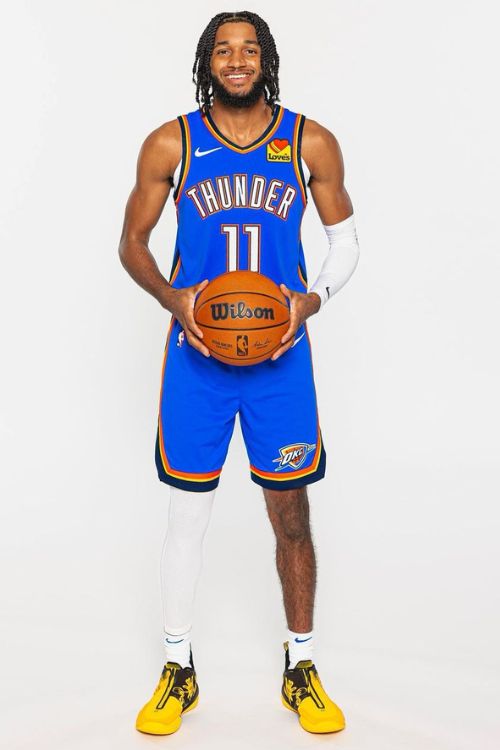 Derrick Isaiah Joe is an American professional basketball player currently with the Oklahoma City Thunder in the NBA.
Growing up in Fort Smith, Arkansas, he attended Northside High School, where he played alongside Jaylin Williams, now a fellow pro teammate.
Excelling in his junior and senior years, Joe showcased his talent, leading his team to state championships and earning accolades like the Gatorade Arkansas Boys Basketball Player of the Year.
Transitioning to college basketball, Joe performed well for the University of Arkansas, earning recognition in the SEC All-Freshman team and improving his performance in subsequent seasons.
He briefly declared for the 2020 NBA draft but later returned to college before deciding to go pro.
He was drafted by the Philadelphia 76ers in 2020 and made his NBA debut in December that year. Joe later signed with the Oklahoma City Thunder in October 2022.
Who Are Nicole And Derrick Joe, Isaiah Joe's Parents?
Nicole and Derrick have been Isaiah's most prominent supporters since he was young. They share a special bond with him and are always there to cheer him on during his matches.
Despite their preference for a low-profile life, Nicole and Derrick are proud of Isaiah's incredible shooting skills.
Derrick, a graduate of Northside High School and the University of Arkansas with a Bachelor of Science in Computer Systems Engineering is a highly respected professional in his field.
He currently serves as the Associate Director of IS Yield Management at ArcBest Technologies, where he held a managerial position before assuming his current role.
As a family, they believe in supporting Isaiah's dreams, whether it's playing for Arkansas or pursuing his NBA aspirations.
The family resides in Fort Smith, Arkansas, where Isaiah grew up with his two siblings, Jacob and Jon.
Brother Jacob Is A Collegiate Basketball Player
Jacob, the younger brother of Isaiah, has pursued a promising career in basketball, much like his older brother.
He attended Northside High School, where he showed his remarkable skills on the court and established himself as a gifted athlete.
After completing his high school education, Jacob enrolled at Newman University. During his first year at Newman, Jacob proved to be a valuable asset to the Jets team.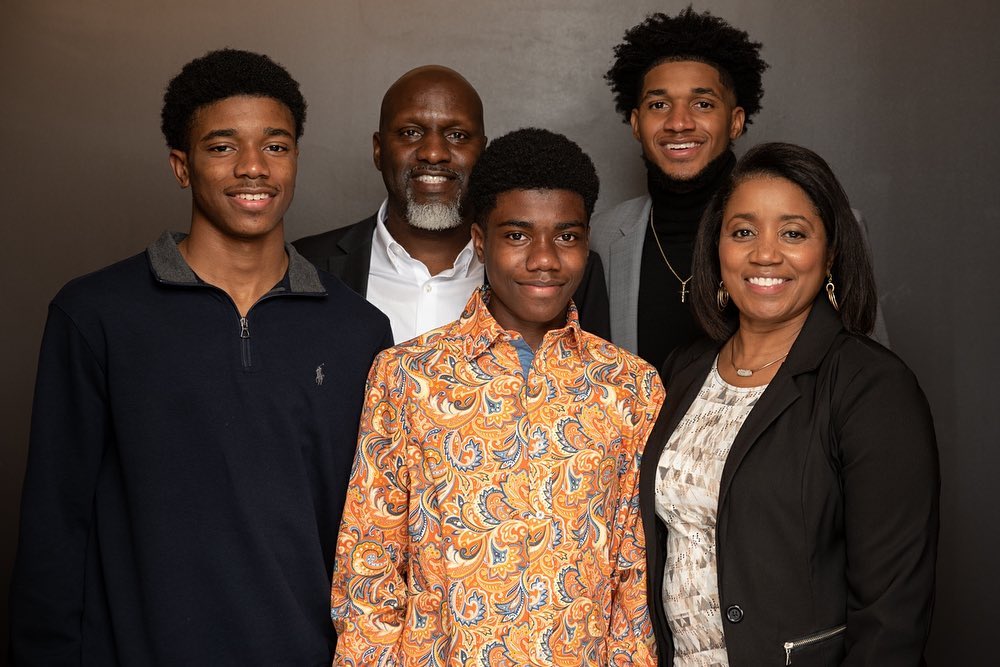 He participated in 26 games, accumulating 232 minutes for the Jets. In his debut season for Newman, he averaged 2.2 points and secured 15 rebounds.
Currently, Jacob continues his basketball journey as a sophomore at Newman University, where he continues to hone his skills and work towards his goals.
Isaiah also has a younger brother, Jon, who seems likely to follow in the footsteps of his two older brothers.