Nicole Phelps is very fortunate to have such supportive parents in her life. However, her parents, Richard and Annetta Johnson prefer not to be in the media spotlight.
Nicole Phelps is a beauty queen whose gracious looks and personality made her very famous since her childhood.
Moreover, she has since come a long way, with the help of her parents, Richard and Annetta.
Richard and Annetta Johnson are most commonly famous as the parents of Nicole Johnson Phelps. They are a couple from Colorado Springs and worked normal jobs to make ends meet.
Furthermore, Richard is into sales, in particular, medical products. He was a sales manager for a pharmaceutical company.
On the other hand, Annetta Johnson is a former teacher, and her forte subject is science and art. In addition, she is a Pilates instructor currently and active on Instagram with 5k followers.
Moreover, Richard and Annetta have long gone their separate ways. We do not know the exact timeline of their divorce, but Annetta has already remarried.
She tied the knot with her second husband Doug Coss back in 2011 and the couple recently celebrated their 11th anniversary in July.
Both Richard and Annetta share an excellent relationship with their daughter and her family in their way.
Who Is Nicole Phelps?
Originally, Nicole Johnson, she is a 38-year-old
model and a beauty queen who became famous after winning Miss California 2010.
Eventually, Nicole made it to Miss USA Pagent and ranked in the Top 10. Nonetheless, her career had started long before when she was in her mid-teens.
The American dream girl became an esteemed model and climbed her way through the industry. Likewise, she is also a graduate of Bachelor of Arts in Communication, focusing on sports and entertainment.
Do We Know Nicole's Husband?
Well, many of you might have already figured it out by her surname but let's clarify this properly. Yes, we know Nicole's husband and he is none other than Mr. Olympics himself, legendary Michael Phelps.
Michael holds multiple records in the Olympics, the most significant one being, the man with the most gold medals. The Flying Fish as most fans call him has been in a marital relationship with Nicole since 2016.
However, the couple met way back in 2007 at the ESPY Awards. The swimmer and the model hit things off slowly initially and started dating around 2009.
They broke up 3 years later but couldn't live without each other and patched up in 2014. Eventually, the sweethearts engaged a year later in February 2015.
It was about time they put a seal on it and 2016 was the year. The lovers got married in a private wedding attended by close friends and family.
Nicole has always been a form of support for Michael. She helped him through all his legal issues and other medical conditions like ADHD and depression.
Michael and Nicole had their fair share of ups and downs but are now stable with a beautiful family.
They Have Three Kids And Another Is On The Way
The former Olympian and model are happily married with 3 beautiful sons. Their names are Boome, Beckett, and Maverick Phelps.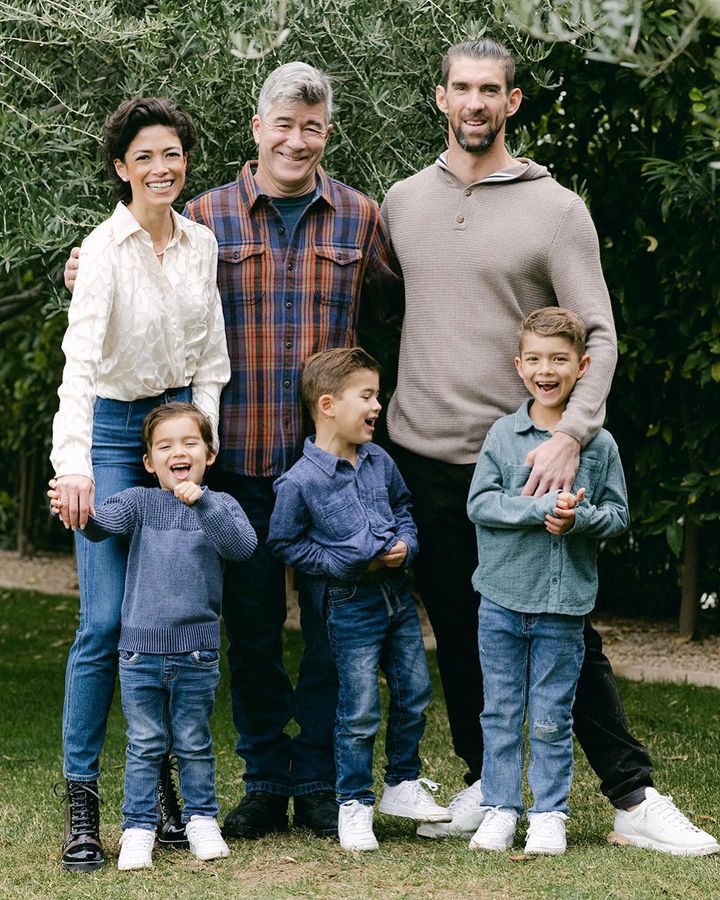 The 3 kids are very adorable as we can see from the social media of Nicole.
Furthermore, news has come out that the Phelps couple is expecting another baby. A beautiful addition to the Phelps household is surely good news for all well-wishers.