Keaton Mitchel is following in the footsteps of his father, Anthony Mitchell. He plays for the Baltimore Ravens of the NFL, just like his father did around two decades earlier.
Keaton, the son of former Ravens Super Bowl-winning safety Anthony Mitchell, is a highlight on the news these days as he scored his first career touchdown.
Like Anthony, Keaton also started his professional career in football with the Ravens. Fans are curious to know more about the athletic father.
Keaton Anthony Mitchell is an American football running back for the Baltimore Ravens of the National Football League (NFL).
The Eagle's Landing Christian Academy graduate enrolled in East Carolina University to play college football.
During his collegiate career, his impressive performance earned him First-team All-AAC honor twice.
The Ravens selected him as an undrafted free agent in May 2023, just like they selected his father two decades ago.
Furthermore, Keaton made his NFL debut against the Tennessee Titans in Week 6.
Keaton Mitchell Father Anthony Mitchell: Age
Anthony Mitchell, Keaton Mitchell's father, was born on 13 December 1974 in Youngstown, Ohio, US, which makes him 48 years of age as of 2023.
The 6 foot 1 inch tall former athlete attended West Lake High School in Atlanta, Georgia.
After graduating from high school, he joined Tuskegee University, where he played college football.
The father of a professional football player, Anthony Mitchel, himself played in the NFL as a football safety.
The Baltimore Ravens had signed the senior Mitchell as an undrafted agent in 1999.
Moreover, he is best remembered for his stellar play as a reserved safety on the 2000 Ravens squad that had made an improbable run to Super Bowl XXXV.
He played with the Ravens from 1999 to 2002 and helped them win their first world championship.
Later, he played with the Jacksonville Jaguars for a season and joined the Cincinnati Bengals (2004-2006).
According to Anthony's Instagram bio, he is the CEO and Founder of BluePrintAthletics.
More On Anthony Mitchell Personal Life
Anthony is married to his wife, Kelly Hand Mitchell. On September 27, 2023, he posted a video of Kelly on the occasion of their wedding anniversary. However, it is not clear which year the couple got married.
Furthermore, Kelly has mentioned on her Instagram bio that she is a mother of two and a bonus mom to three. However, we do not know for sure who she is referring to because her account is private.
Anthony's wife is an entrepreneur and real estate sales professional. At present, she sells residential properties for Kelly Hand & Associates.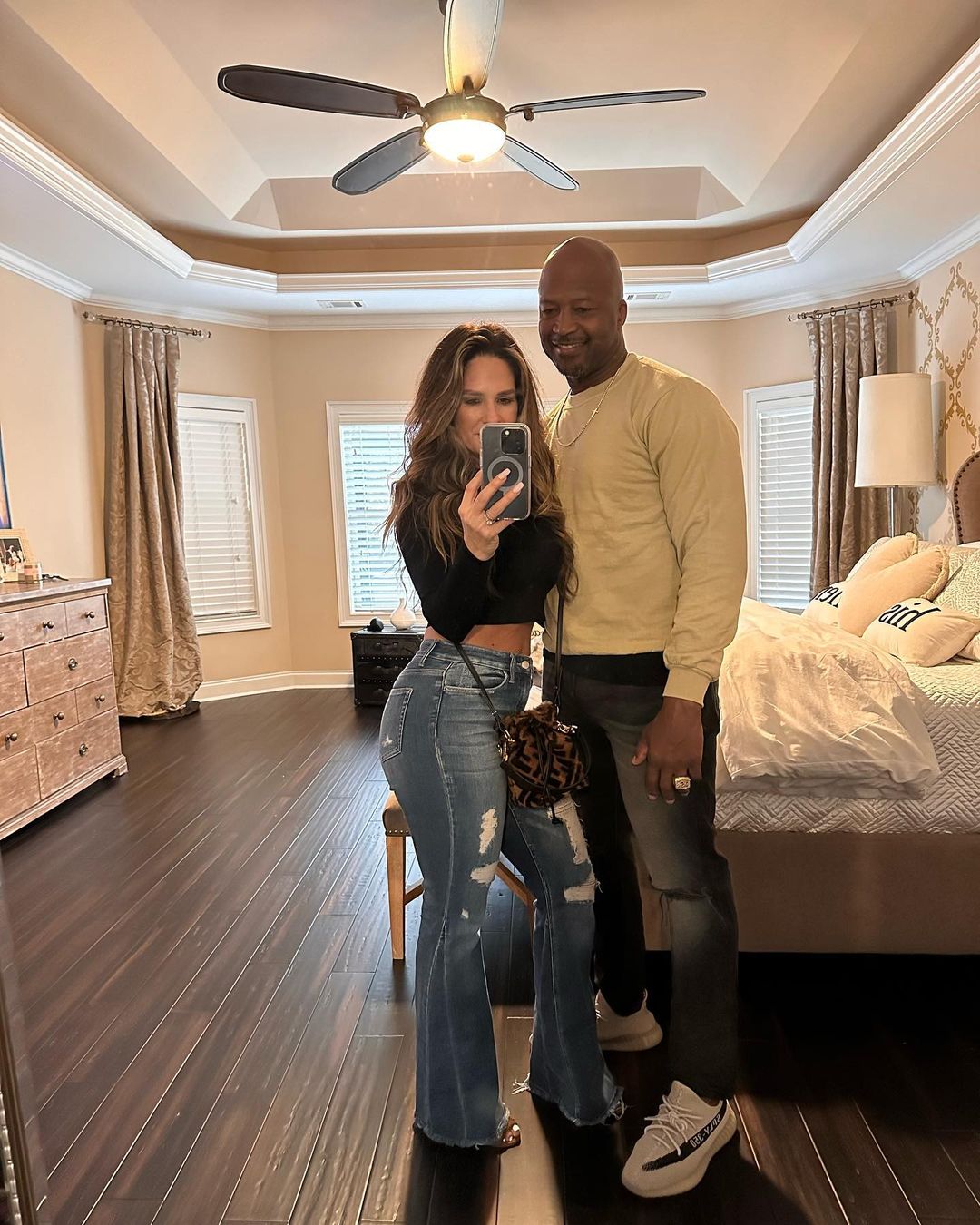 In addition, Kelly is also the co-founder and Managing Director of Falcon Synchordia LLC.
Going through Anthony's social media handles, we can see that he is not together with Keaton's mother, Kandice Pritchett Mitchell.
Additionally, there is no mention of Anthony being married to Kandice. So, it is possible that they never got married.
Talking about their children, both Anthony and Kandice are seen sharing pictures of their sons, Keaton and Kobi.
Furthermore, Kandice also has a daughter who was a two-sport (soccer/track) NCAA student-athlete in San Francisco. However, it is not clear if her father is Anthony.