Fans query if the retired NFL quarterback Ben Roethlisberger has a brother or sister. From the looks of his social media profile, he has a half-sister named Carlee. But there are also claims that he has a brother, Bob Roethlisberger.
Benjamin, aka Big Ben, is a former American football player who spent his entire 18 NFL seasons with the Pittsburgh Steelers (2004-21).
With the Steelers, he won two Super Bowl championships: XL & XLIII.
In fact, their victory in the Super Bowl XL in 2006, at the age of 23, made him the youngest quarterback ever to win, breaking the record of Patriots' star Tom Brady.
He was the 2004 NFL draft (11th overall) pick of the Steelers & signed multi-million dollars worth contracts with the team, totaling career earnings at $267.28 million.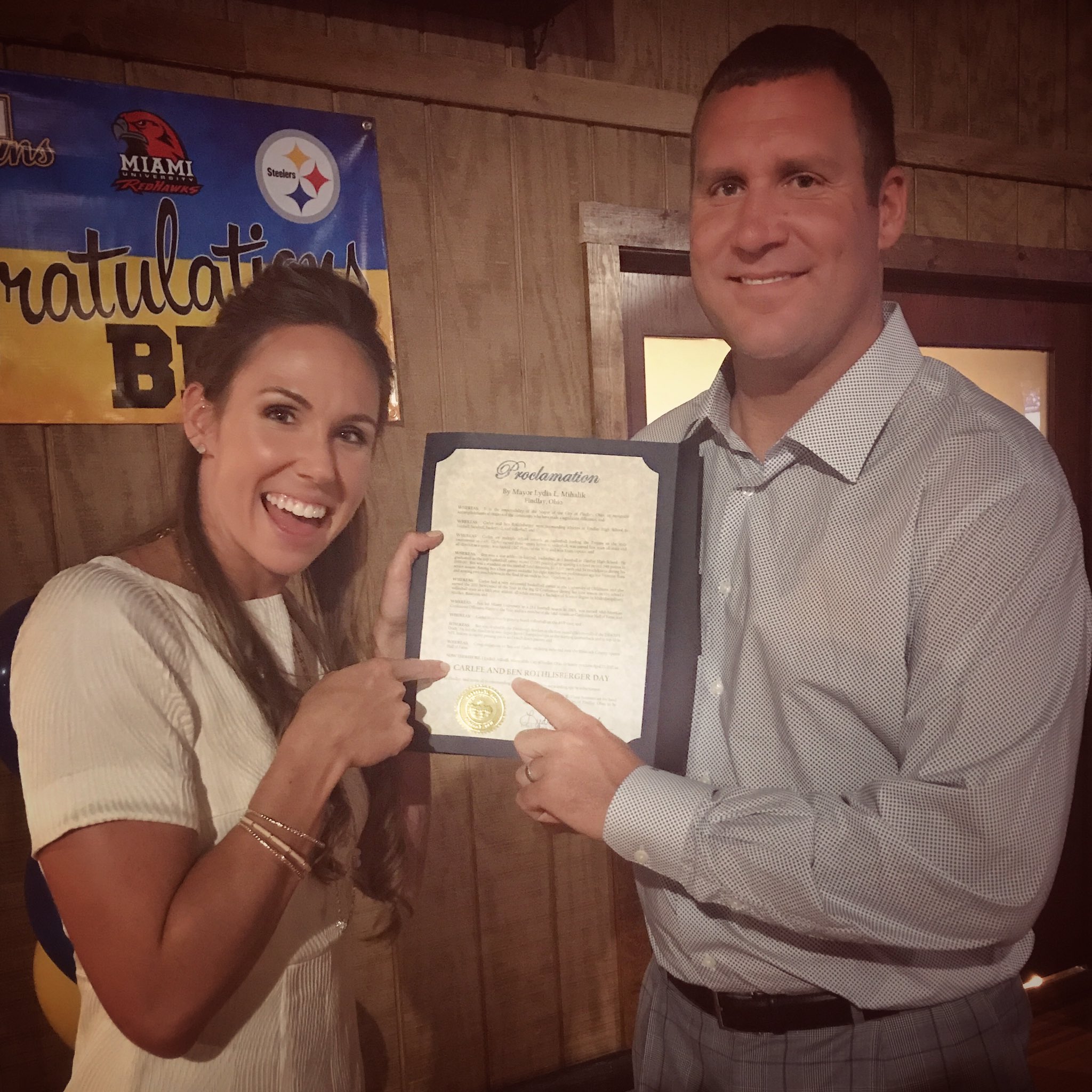 After his retirement from NFL after the 2021-22 season, Roethlisberger started his own podcast Footbahlin with Ben Roethlisberger.
The Miami University alumnus became not only an aspiring football figure but also a loving brother.
He inspired his sister Carlee into athletics which made her an outstanding college basketball player at the University of Oklahoma.
Who Is Bob Roethlisberger? Ben Roethlisberger Brother?
Ben Roethlisberger, the former NFL star, is the only son of his biological parents, who separated when he was a child. After his parents divorced, his father married again & has a paternal half-sister Carlee.
However, some online sources claim that the former Steelers quarterback has a brother named Bob Roethlisberger.
Though, those claims are yet to be official since neither Ben nor Carlee has ever talked about Bob.
Moreover, on his social media profile, the retired football player only mentions his (half) sister- the same is from the latter's side.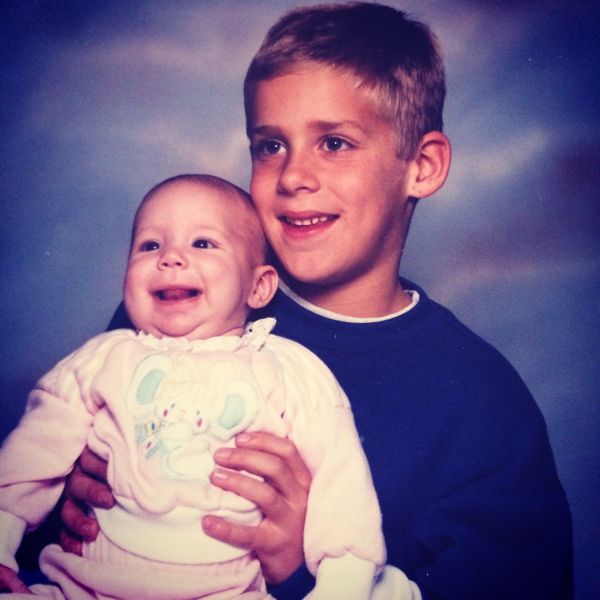 On Nationals Siblings Day (April 10) of 2017, Carlee posted a childhood picture of her & Ben and wrote, "Happy #NationalSiblingsDay to my one and only!!!" indicating she has only one sibling.
Well, the celebrity world is ever ready to address claims- with some citing that Ben's brother Bob may want to be away from the limelight & staying low-key.
Details On Sister Carlee Roethlisberger
Many recognize Carlee as the younger sister of Ben Roethlisberger, but she is also an outstanding former college basketball player.
Born on August 24, 1988, in Ohio, she is the younger half-sibling of the retired NFL star. The two siblings have an age gap of six years, five months & 22 days.
Her parents are Kenneth Todd "Ken" Roethlisberger (Ben's father) and Brenda Roethlisberger (Ben's stepmother).
As reported, as Carlee and Ben grew up, they were more friends than siblings. She lists her father & brother as her role models & inspiration that led her to sports.
Carlee Roethlisberger was a two-sport athlete at Findlay High School. As a basketball player, she recorded 1,625 career points & most steals, 199; and as a volleyball player, she averaged 3.7 kills per set and had 90 blocks.
Then, she enrolled at the University of Oklahoma (2007-11), averaging 5.0 points, 3.2 rebounds & 0.9 assists, playing a total of 139 games.
Moreover, during her fifth athlete year, Carlee played in the women's volleyball team at Oklahoma. Later, she went on the AVP Beach Volleyball tour from 2015 to 2017.
Is She Married?
Yes, Carlee Roethlisberger is married & lives with her husband, Tyler.
In November 2017, her brother Ben confirmed her marriage & shared pictures from her wedding.
Further details regarding Carlee is not out.
Parents & Family Background
Ben Roethlisberger was born on March 2, 1982, to Kenneth Todd Roethlisberger and Ida Jane Foust.
Ida was a softball player, bowler, basketball player & track-and-field athlete at Elida High School.
As reported, his parents married on September 1, 1979, and divorced after nearly five years on July 26, 1984. At that time, Ben was only two years old.
Later, both his parents remarried- his father married Brenda, a former collegiate basketball player at Northwest Missouri State, while his mother exchanged vows with Daniel N. Protsman.
However, on September 24, 1990, while on the way to pick Ben up from his dad Ken's house, Ida Jane got into an accident & lost her life.
Afterward, the future NFL star was raised by his stepmother Brenda along with his half-sister Carlee.
Ben Roethlisberger Has Three Kids With Wife Ashley
Ashley Harlen, a medical assistant, and Ben have been married for a while. She and Ben have three kids together.
During a National Football League training camp in 2005, the pair got acquainted. The two were then introduced by one of her brothers, who was at the time a fervent supporter of the NFL quarterback.
Ben has a daughter and two boys, much like his parents. Bodie is the youngest, Baylee is the middle daughter, and Benjamin Jr. is the oldest.
The charitable work that Harlan and her husband conduct is very important to them. Together, they founded the Ben Roethlisberger Foundation, which gives money to UPMC Children's Hospital and Ronald McDonald House.