Prominent sports analyst Chris Broussard has been happily married to his beloved wife, Crystal Broussard, for nearly three decades.
Chris and Crystal are proud parents of twin daughters, and they have dedicated themselves to raising them with love and care.
In this article, we will explore the remarkable love story of Crystal and Chris, highlighting their journey as life partners.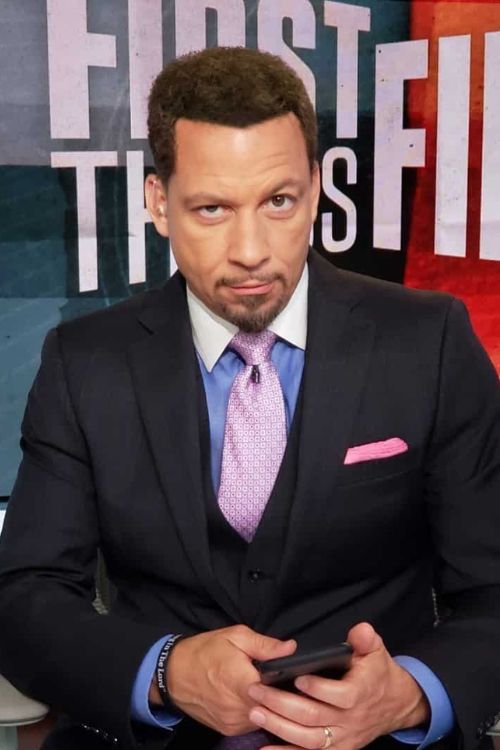 Chris Broussard was born on October 28, 1968, in Louisiana, to parents Cheryl and Edward Broussard.
In his childhood, his family moved often due to his father's job at Traveler's Insurance Co. Before high school, Chris and his family lived in cities like Cincinnati, Indianapolis, Syracuse, Des Moines, and Cleveland.
In 1986, he graduated from Holy Name High School, excelling in football and basketball.
He then attended Oberlin College, where he played basketball as a point guard and earned a bachelor's degree in English in May 1990.
Broussard began his sports writing career in 1990 with The Plain Dealer before moving to the Akron Beacon Journal, where he covered the NBA as the Cleveland Cavaliers beat writer for two-and-a-half seasons.
In September 2004, he joined ESPN The Magazine, where he worked as a sports analyst and commentator.
Currently, Broussard is a famous NBA analyst and commentator on Fox Sports 1 (FS1) and co-hosts the afternoon show First Things First.
Who Is Crystal Broussard, Chris Broussard Wife?
Crystal Broussard, formerly known as Crystal Naii Collins, is the wife of Chris Broussard, an American sports analyst and commentator.
Crystal, not just a sports analyst's wife, has also achieved success in her own career.
She is an accomplished surgeon who earned her medical degree from Case Western Reserve University School of Medicine in Cleveland, OH.
Following her graduation, she completed her Internal Medicine residency at John Hopkins Bayview Medical Center and a Gastroenterology fellowship at The Cleveland Clinic.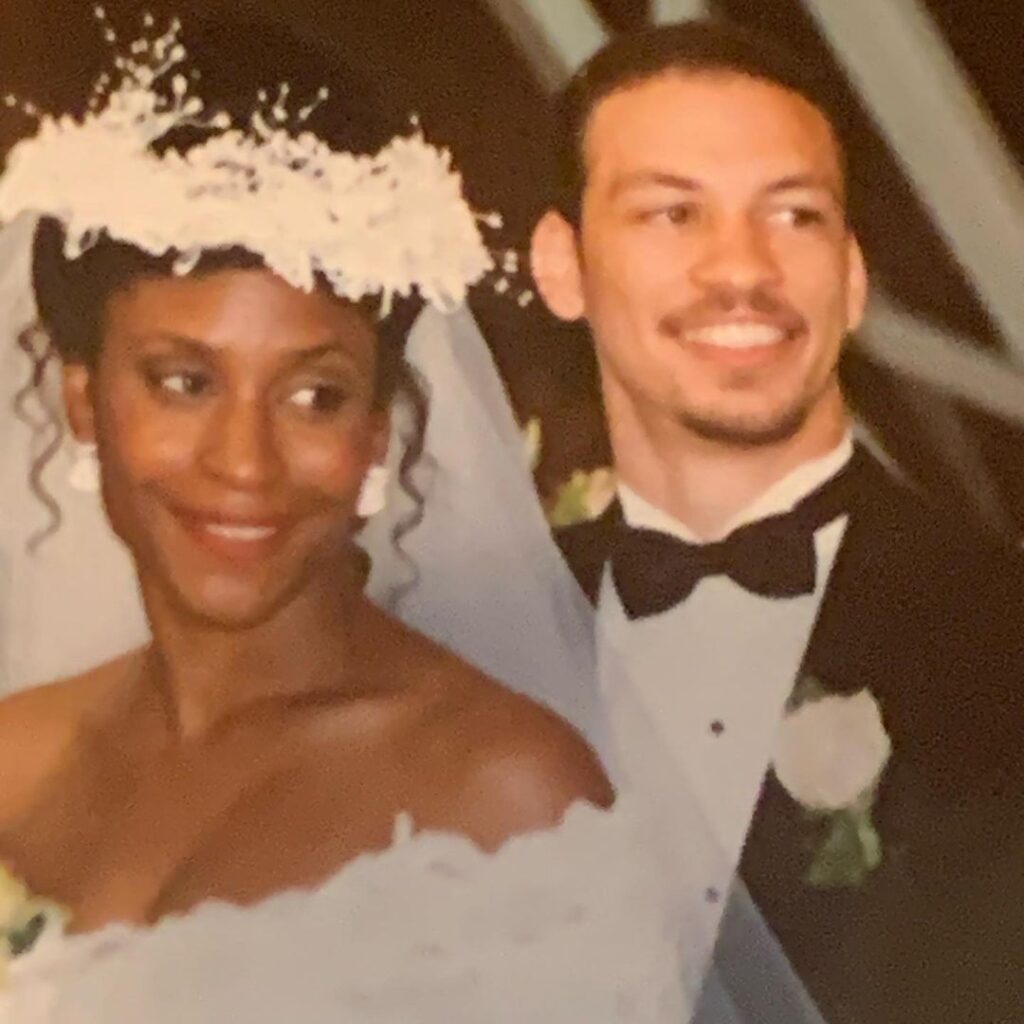 Moreover, she holds board certification in Internal Medicine and Gastroenterology and has received awards like the Patient's Top Doc Choice and Top Doctor by NJ Monthly.
Crystal excels in her career and supports her husband and child, balancing both roles with grace.
Chris And Crystal Have Been Married For A Long Time
Chris and Crystal Broussard tied the knot on June 3, 1995, in an intimate ceremony attended by close family and friends.
They dated for over three years before marriage and later had twin daughters, Alexis and Noelle. Both their kids are now in college.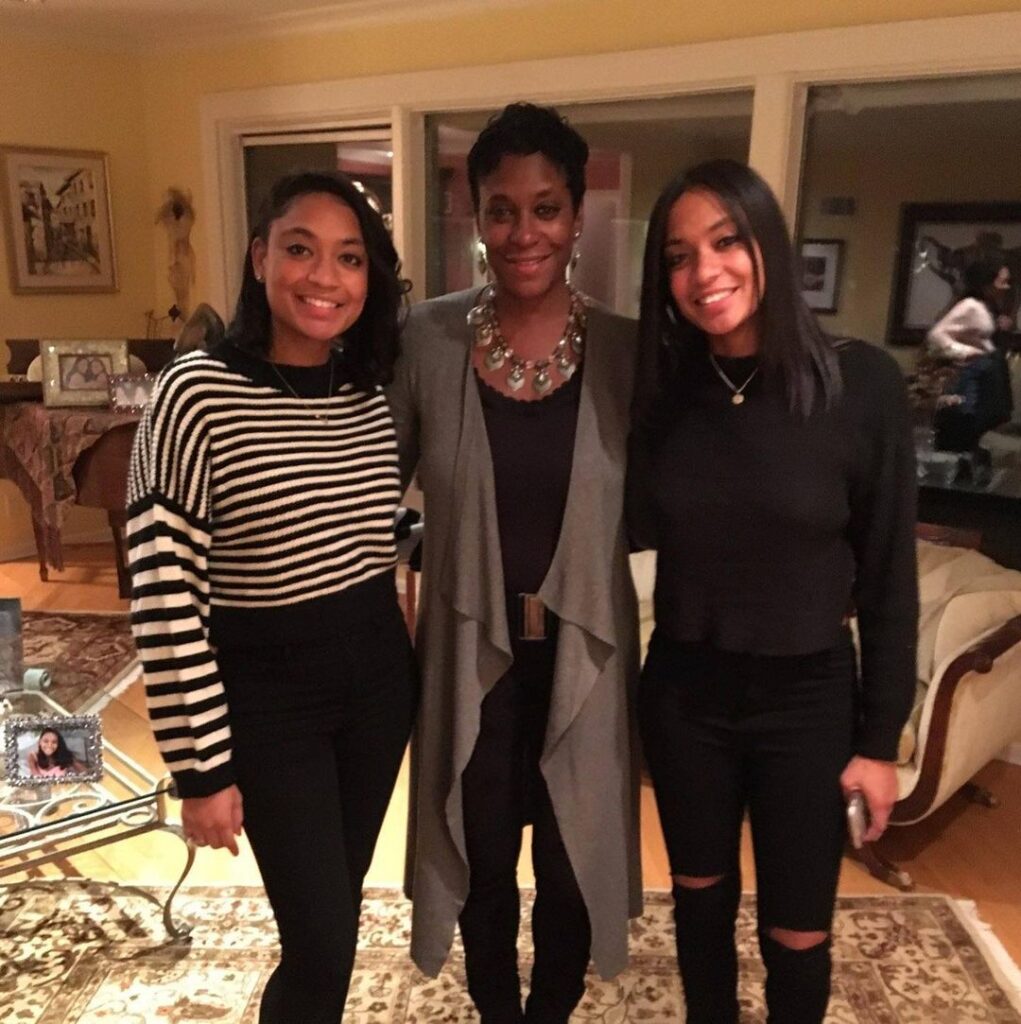 The couple celebrated their 28th wedding anniversary, where Chris shared a heartfelt photo of their journey together.
He captioned the post writing,
"Happy 28th Wedding Anniversary to my beautiful bride, Dr. Crystal Broussard. It's been a wonderful ride, and I'm looking forward to several more great decades!"
Even after all these years, Chris and Crystal's love for each other remains the same. They have always stood by each other through life's ups and downs.