Craig Counsell dad, John Counsell, has played an essential role in his son's life and baseball journey.
Craig followed in his dad's footsteps, from playing baseball for Notre Dame to working for the Milwaukee Brewers.
The news of the Chicago Cubs hiring Craig Counsell has been making headlines recently, as it will make him the highest-paid manager in MLB history.
Craig John Counsell is a well-known figure in the world of baseball, having left an indelible mark both as a player and a manager.
Born on August 21, 1970, in South Bend, Indiana, he had a distinguished 16-season career as an MLB infielder.
However, what sets him apart is not just his on-field achievements but also his unique contributions as a manager.
Currently, he is at the helm of the Chicago Cubs, one of the iconic franchises in MLB.
Previously, he managed the Milwaukee Brewers, where he etched his name into the team's history by securing the franchise record for the most managerial wins.
Craig Counsell played for five different MLB teams during his career, including the Florida Marlins and the Arizona Diamondbacks.
He gained fame for his unorthodox batting stance and his ability to deliver clutch performances in high-pressure playoff situations.
Craig Counsell Dad: Who Is John Counsell?
Let's turn our attention to the man behind the scenes, John Counsell, the father of Craig Counsell.
John's connection to baseball may not be as famous as his son's, but it's a significant part of his life.
Furthermore, he has played a crucial role in shaping Craig's journey, from his early exposure to baseball to his involvement in the sport's business side.
Craig Counsell Dad Age And Wikipedia
Born in 1942, "Willard" John Counsell is a Wisconsin native who grew up in the heart of baseball country.
His early exposure to the game fueled his passion for it, and he went on to become a talented athlete himself.
John attended Oconomowoc High School, and his journey continued at the University of Notre Dame, where he played baseball from 1960 to 1964.
He graduated with a Bachelor of Business Administration (BBA) degree, majoring in Finance and Marketing.
Professional Career
Although John Counsell never reached the majors as a player, he had a brief but notable minor league career, primarily with the Wisconsin Rapids Twins.
During his time with the team, he showcased his skills as an outfielder, amassing a respectable record.
Moreover, his baseball journey also took him to the Florida State League, where he played for the Orlando Twins.
Post-Playing Career
Following his playing career, John made a transition to the front office, working for the Milwaukee Brewers in various capacities.
He served as the Director of the Speakers Bureau from 1979 to 1985 and later as the Director of Community Relations from 1986 to 1987.
This professional journey allowed his son a unique opportunity to immerse himself in the world of baseball from a young age.
John often arranged speaking engagements for players. Young Craig frequently accompanied his father to pick up players from their homes.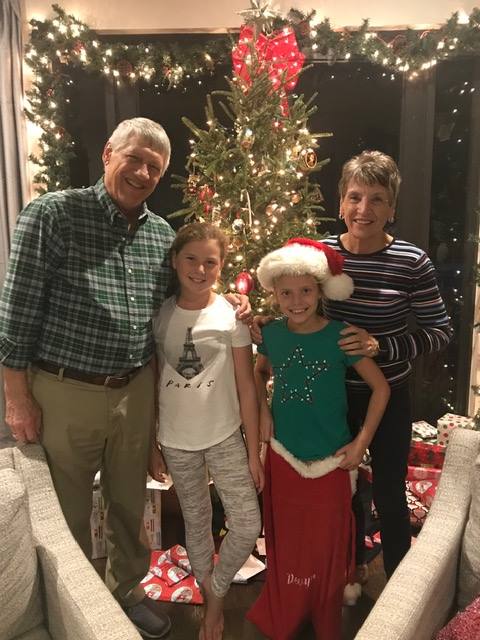 In 1988, John Counsell ventured into sports marketing, establishing Sports Marketing Counsell, where he served as a sports marketing consultant.
Additionally, he worked as a Commercial Account Executive at Lutgert Insurance until his retirement in 2010.
Even in retirement, John's connection to the sport persisted. Thus, he remained involved with Roy Hobbs Baseball, where he ran a booth selling bats and gloves.
John Counsell's personal life is as rich as his professional one. He has been married to his wife, Jeanette "Jan" Counsell, for an impressive 57 years.
The couple has two children and six grandchildren, undoubtedly a source of joy and pride for the Counsell family.