Keegan Murray sister Mckenna shares the love of hoops with her famous NBA brother and supports him throughout.
Murray started his basketball career with the Prairie High School in Cedar Rapids, Iowa.
In the first year of his collegiate career, Murray recorded a season-high 14 points, nine rebounds, three steals, and three blocks in a 77–75 win over Rutgers.
On February 13, 2022, Keegan scored a then career high 37 points in a 98-75 win against Nebraska.
Keegan started his NBA career after he was declared in the 2022 NBA Draft as the fourth overall pick by the Sacramento Kings.
With the Sacramento on January 20, 2023, Murray put up a career-high 29 points and 14 rebounds in a 118–113 win over the Oklahoma City Thunder.
Keegan Murray Sister, Mckenna
Mckenna is the younger sister of Keegan, who is also into sports like his older NBA brother.
She played basketball with jersey no. #30 and volleyball with jersey #3 for the Prairie Varsity teams.
Mckenna also likes surfing at the beach, dancing, and visiting the countryside in summer.
In the current scenario, Mckenna is building her basketball skills under the capable coaching of his father, Kenyon Murray.
She grew up with her three older brothers, Demetrius Harper, and two twins, Kris & Keegan, among which Keegan is an NBA player.
Whereas Kris played for two seasons at Iowa and finished his high school at Prairie High School in 2019.
Kris plays for Iowa Hawkeyes of the Big Ten Conference and is pursuing a Sports & Recreation Management major.
Among them, Demetrius is an adopted kid and has worked as a football coach at Cedar Rapids Washington.
Kenyon Murray Coached Meckenna
Kenyon was a former basketball player who played for Iowa in all 122 games during his four-year career, starting 95 of them.
He still holds the Iowa record for the most steals in a single game, with nine against Ohio State in 1995.
Murray, after Iowa, went for his professional career with the CBA and IBL.
In 2023, Mckenna Murray, at Prairie High School, is being coached by his father, Kenyon as a new coach.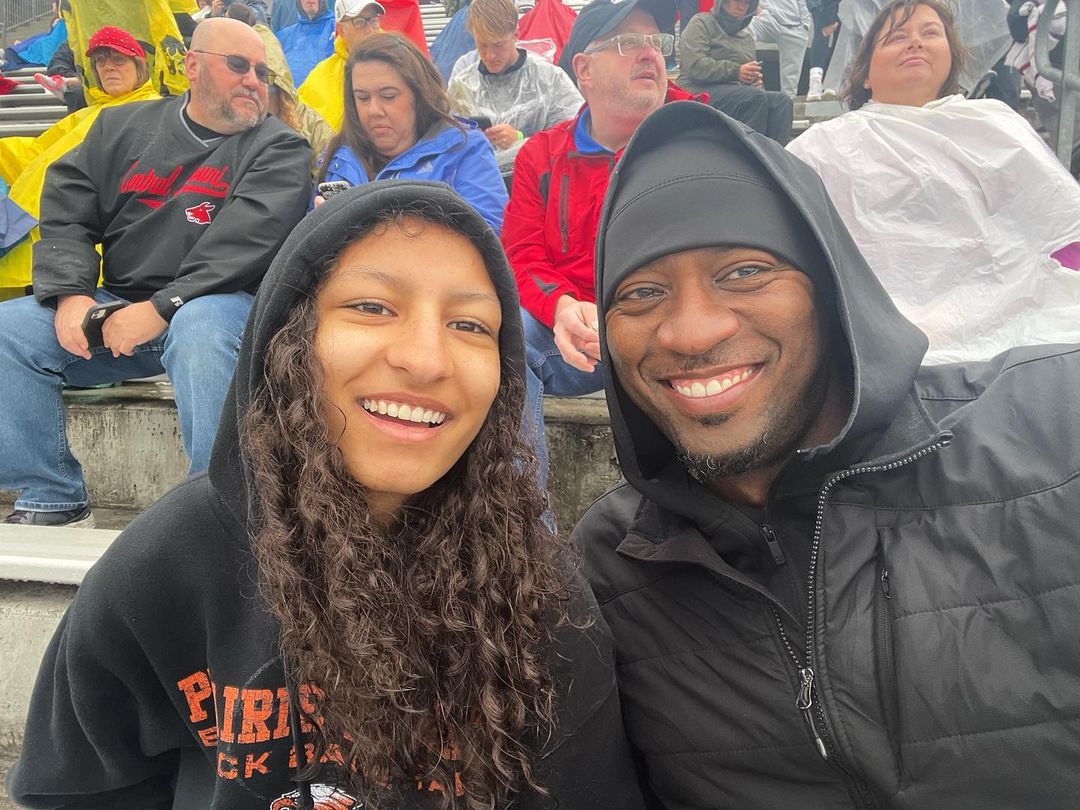 He coached Keegan and Kris early in their career and is now coaching Mckenna.
Mckenna was very affirmative about the situation and said, "There are not a lot of dads to get to coach older kids in high school; for me, it was an opportunity to share that time with her."
Kenyon considers it a golden opportunity as a parent and says, "This is my job. I am a dad. Anyway, I can help my kids become successful and thrive. I am going to do that."