Wyatt Johnston girlfriend, Brooke Farnfield, is a top-notch student at Western University. The couple went public with their romance in 2022.
Since sharing one picture with his girlfriend in 2022, Wyatt has not shared a single post on his Instagram. The hockey prodigy certainly wants to keep his relationship under wraps.
The 21-year-old center of the Dallas Stars was the 23rd overall pick in the 2021 NHL Draft and has become one of their pivotal players.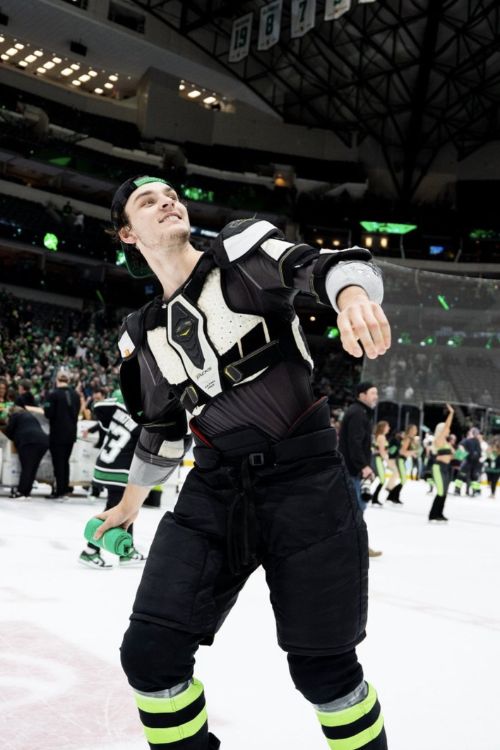 Against Seattle Kraken, Dallas Stars came out on top, and it was all thanks to Wyatt and Roope Hintz.
With Wyatt Johnston scoring a second goal for his team, he became the youngest player in NHL history to score a game-winning goal in Game 7.
Now with teammates Tyler Seguin and Jamie Benn, Johnston is ready to take on Golden Knights in the Western Conference finals.
Wyatt Johnston Girlfriend, Brooke Farnfield
Wyatt Johnston's girlfriend, Brooke Farnfield, is a student at Western University.
She will graduate from Western University with Business Management and Organizational Studies degree in 2025.
Farnfield completed high school at Lawrence Park Collegiate Institute, where she took part in several co-curricular activities. From dance shows to the junior volleyball team, the teenager remained active in every possible program.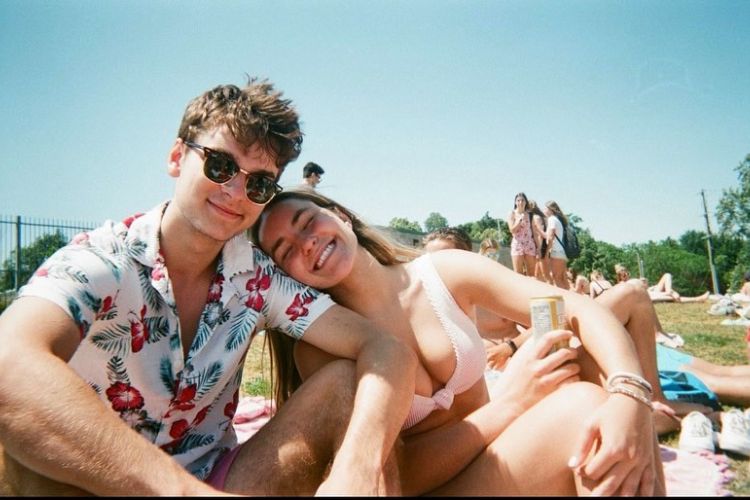 One can call Brooke Farnfield an all-rounder. She graduated high school with an average higher than 90% landing her Huron Canadian Entrance Scholarship at WU.
At WU, Brooke has taken up the role of President in the program Hockey Helps The Homeless Chapter. She is also the Vice President of Operation- Young Woman in Business.
The teenager has already worked in four places, including being a cashier and salesperson at The Sign Of The Skier, a ski and snowboarding shop in Toronto. She has also worked as a Halfway House Attendant at Muskoka Lakes Golf & Country Club.
From 2020-2022, Brook worked as a social media marketing intent at Impact Coaches Inc, and until September 2022 worked as a private Investment Advice intern at Toronto-Dominion Bank.
The young couple hasn't shared much detail about their relationship with Wyatt, having shared only one picture.
On August 29, 2022, Wyatt shared a series of photos, including his first and only snap with Brooke, and captioned the post, "Summer."
Brooke's Instagram remains private, making it even harder to get a glimpse of their relationship.
Wyatt Johnston Comes From A Family Of Athletes
Wyatt Johnston's parents, Chuck and Margot Johnston, keep up with their son on the topic of staying fit.
The 21-year-old Dallas star center grew up in a family that values sports and living their lives at peak condition. There isn't a day the Canadian couple doesn't go for a run.
His dad loves skiing and has participated in marathons and triathlons, along with his wife, Margot.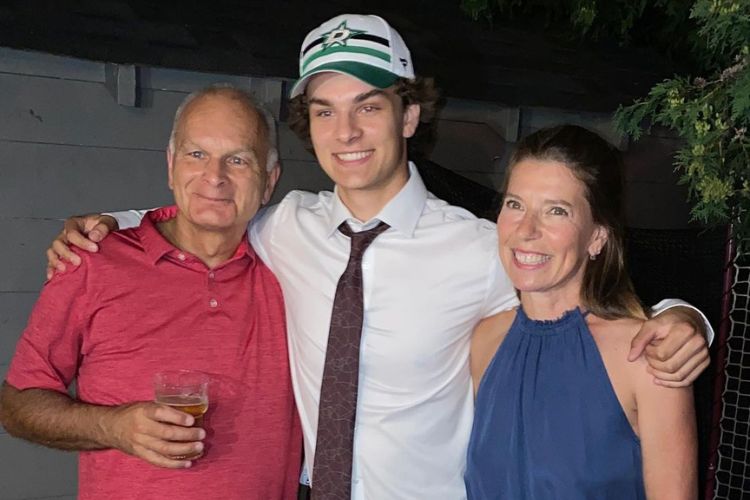 Chuck graduated from Queen's University with a Master's degree in Life Sciences, Pharmacology in 1983. He is a partner at the National Public Relations firm and also a managing partner at AXON Communications.
The couple was present in the arena in October 2022 to see their son make his debut, and what a debut it was.
Johnston scored his first goal on the day of his debut, and the proud parents couldn't hide their emotion with his mom jumping up and down.
Wyatt's sister, Quinn, also plays hockey as a forward for Queen's University. She recently graduated and is a senior advisor in the Queen's Commerce Athletics Committee.