A real sportsperson can stay away from anything but not from the sport that he or she plays.
There are very few known faces in the basketball industry, and Yogi Ferrell is one of them who has devoted his life to the love of basketball and is well-recognized for his intense gameplay.
To specify, he is a professional basketball player. Ferrel serves as the point guard for the Sacramento Kings of the National Basketball Association (NBA).
Moreover, he was a collegiate player at Indiana University. Later, Ferrel led his journey in the NBA league and became the two-time First-team All-Big Ten Champion.
Well, he also won the Big Ten All-defensive team in 2016 and Big Ten All-Freshman Team in 2013. Not only that, Ferrel has grabbed many more awards and recognition in his name.
We shall explore more about him, his girlfriend, his salary, and his net worth. So stay still and read till the end to know more about him.
But before diving into his life, we have listed some general go-getter facts about him.
Yogi Ferrell | Quick Facts
| | |
| --- | --- |
| Full Name | Kevin Duane Ferrell Jr. |
| Birth Date | May 9, 1993 |
| Birth Place | Greenfield, Indiana |
| Nick Name | Yogi |
| Religion | Not Known |
| Nationality | American |
| Ethnicity | Afro-American |
| Education | Park Tudor, Indiana University Bloomington (2012-2016) |
| Horoscope | Taurus |
| Father'sName | Kevin Ferrell Sr.S |
| Mother'sName | Lydia Ferrell |
| Siblings | Khloe, Kelsey, and Kaleb Farrell |
| Age | 29 Years Old |
| Height | 1.83m (6 feet) |
| Weight | 182 lb (83 kg) |
| Jersey No. | 3 (Kings), 11 (Indiana) |
| Hair Color | Black |
| Eye Color | Black |
| Awards | Big Ten All-Defensive Team (2016), Big Ten All-Freshman Team (2013) |
| Build | Athlete |
| Marital Status | Single |
| Girlfriend | Darian Barnett |
| Position | Shooting guard/ Power guard |
| Profession | NBA player |
| Net Worth | $6 million |
| Salary | $4,095,000 carrying a cap hit |
| Currently Plays for | Sacramento Kings |
| League | NBA |
| Active Since | 2016-present |
| Social Media | Twitter, Instagram |
| Merch | Basketball card |
| Last Update | March, 2023 |
Yogi Ferrell | Early Life
Yogi Ferrell stepped into this world on May 9, 1993, in Greenfield, Indiana, to his parents Kevin Sr. and Lydia Ferrel.
Of course, his real name was Kevin Duane Ferrell Jr., named after his father but later changed his name to Yogi. This has a story, too, that we shall disclose later.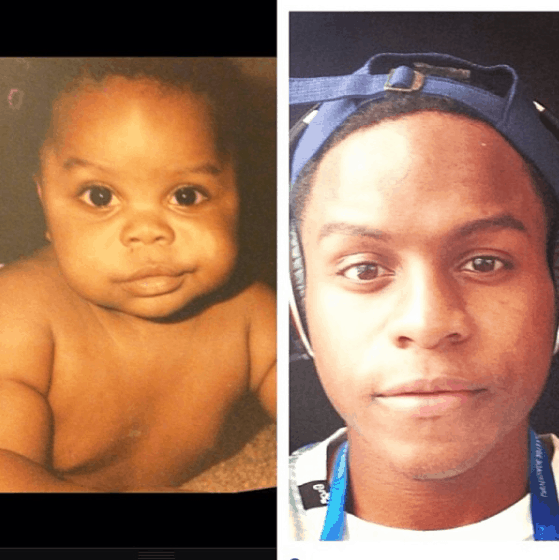 Yogi holds American nationality but has an Afro-American tribe. He is not the only child in his family; he has three siblings named Khloe, Kelsey, and Kaleb Farrell.
While growing up, he went to Park Tudor School in Indianapolis, Indiana, where he opted to play for his high school basketball team.
He scored an average of 18.5 points and 3.1 rebounds in his senior year. And subsequently, they played for the Indiana Hoosiers at Indiana University.
Also, read about another NBA player Alize Johnson >>
Yogi Ferrell | Early Years of Schooling
Ferrell used to play for Lakeside Elementary in Warren Township and a travel team sponsored by Adidas in the early years.
He was rated as the best player in his fifth grade by Clark Francis in the controversial "Hoop Scoop" ratings in 2004.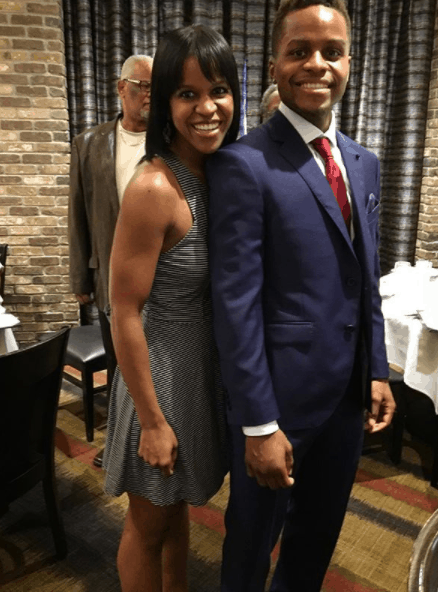 He was already grown up to a height of 4 feet 10 inches when he was just ten years old.
Over and above that, he used to excel in cross-over dribbling, hitting a running jumper in the lane, and making single-handed bounce passes to his partners in stride.
This was all about sports. Besides that, Ferrel was in the chorus. He was a choir boy from his sixth grade to twelfth grade.
Also, he sang "Get'cha Head In The Game" from High School Musical in his solo performance.
Ferrell is a great foodie, too, at the same time. His best-loved dessert is baklava, famous in the Middle East, and is made of phyllo pastry content with chopped nuts and is poured in honey.
Ferrel is also great at doing handstands. Noone must have imagined this for sure. He is also an ardent chess player, as reported by Players Tribune.
You might be interested to know about Kevin Love >>
Yogi Ferrell | High School Career
Ferrell was ranked the No. 19 player and No. 3 point guard in 2012 by Rivals.com; after all, his high school was over.
In like manner, he was rated the No. 32 player by Scout.com and the No. 24 player and No. 3 point guard on ESPNU.
Furthermore, he was regarded as the best passer, best speed, and best point guard in Indiana by Rivals. The edition of Rick Bolus' High Potential rankings rated him as the best player in Indiana in November 2011.
Ferrel scored an average of 18.5 points, 6.6 assists, and 3.1 rebounds per game in his junior year, leading his team to the 2A IHSAA State Championship.
He also participated in the game where he gave Bishop Null Institute a challenging competition of 43-42, played at Conseco Fieldhouse amid 11,035 fans and a statewide television audience.
Ferrel was also a part of the summer game in 2011, nationally televised at Adidas Nations in California, where he scored 12 assists. He also accompanied Kenny "The Jet" Smith' on Guard Play.
As a senior player, Ferrell won a second 2A IHSAA State Championship, recording 12 assists, 17 points, and nine rebounds. He accomplished his senior year with 18.5 points, 3.1 rebounds, and 6.6 assists per game.
Ferrel was named to the 2012 McDonald's All-American Game, where he played 22 minutes with eight assists and zero turnovers.
He was the only player on the team to score more than four assists. He was a runner-up in Indiana Mr. Basketball, left second by Gary Harris.
Yogi Ferrell | College Career
After graduating from high school, he opted for college basketball at Indiana University, rejecting Butler, Florida, Virginia, and Wake Forest.
Ferrel made a claim saying, "The main goal I actually want to accomplish coming into college is winning a national championship."
Well, in his initial, he was tagline as running the offense "with the focus of a surgeon" for playing tenacious defense. Tom Crean, his head coach, stated, "He's wiser than his years. He's at his best in a great environment."
Ferrel's team dropped in the Big Ten champions. He completed the season with 7.6 points, 4.1 assists, and 2.8 rebounds in 28.1 minutes per game.
He was acknowledged with a position on the Big Nine's All-Freshman Team by the coaches and All-Nine Ten Honorable Mention honors from the media.
Ferrell managed to bag 17.3 points and 3.9 assists in his sophomore year. The coaches and media were titled to the All-Big Nine Second Team.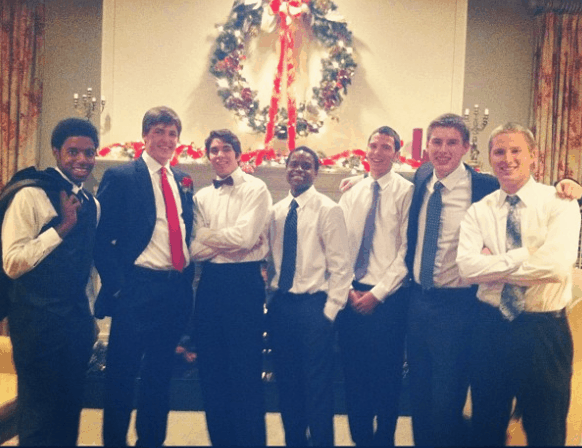 Ferrel kept excelling in his games. He made an active streak of at least one three-pointer in a game extended to 65 straight games, which stands as the nation's longest active streak.
Not to mention, Ferrell was among the five Hoosiers to have 1,000 career points, 400 career assists, and 300 career rebounds when he joined the elite club at IU.
Subsequently, he set the record high, breaking the all-time assists record at Indiana University when he conquered his 546th career assist while competing against Illinois' Fighting Illini.
He was considered one of the ten finalists for the Bob Cousy Point Guard of the Year Award and entitled to the 35-man midseason watchlist for the Naismith Trophy.
Yogi Ferrell | Professional Career
Brooklyn Nets and Long Island Nets (2016–2017)
After several trials in the 2016 NBA draft, Ferrell was undrafted. Then, he joined the Brooklyn Nets for the 2016 NBA Summer League as a free agent.
He appeared in four games for the team and scored 8.8 points, 1.8 assists, and 1.5 rebounds in 17 minutes per game. After playing in three preseason games, the Nets waived him on October 21, 2016.
Later, he joined the Long Island Nets of the NBA Development League as an affiliate player in Brooklyn. Later, he returned to Brooklyn and got the chance to play as an official NBA player.
He debuted his play on November 9, scoring five points, three assists, one rebound, and one steal in 14 minutes but eventually lost to the New York Knicks.
There was a certain kind of back-and-forth movement between these two teams during these years.
Dallas Mavericks (2017–2018)
Ferrel initiated his game with Dallas Mavericks with a 10-day contract on January 28, 2017. Later, he captured career-high points with his team by winning over San Antonio Spurs, Cleveland Cavaliers, Philadelphia 76ers, and Portland Trail Blazers.
He was the third undrafted rookie in NBA history to score a 30-point game in his first 15 games, joining Connie Hawkins standing second and Anthony Morrow standing first.
After these wins, his doors for Dallas got opened, and he signed a multi-year deal with Dallas. Ferrell was titled the Western Conference Rookie of the Month for games played in February. Moreover, he was also titled to the NBA All-Rookie Second Team.
He led his team to win over Miami Heat, Charlotte Hornets, and Denver Nuggets.
There was hearsay that later, Ferrell received a qualifying offer of a two-year contract worth $5.3 million on July 19, 2018. But, he backed out from the deal just the following day.
Sacramento Kings (2018–present)
Ferrel inked a two-year contract worth $3,000,000 with Sacramento Kings for the 2018-19 season and later extended the contract worth $3,150,000 in the 2019-20 season.
Ferrel ranked in the top 16 for accomplishments between 2010-2019 by the Network, where he was also surprised by the honor.
On that note, Ferrell made a statement saying, "Man, that's a huge honor. I didn't even know they were voting for that. To be a part of that is something great."
On January 11, 2021, Ferrell signed a 10-day contract with the Cleveland Cavaliers, then another one with the Clippers on April 19. That same year, he also played as a guard for the Salt Lake City Stars.
Injury
There is no way an athlete can escape from injury, especially when you are a star athlete like Yogi. He once sprained his right thumb and missed two games.
Yogi Ferrell | Personal Life
This is the most awaited section for the readers, especially when you are a true Ferrel fan. Everyone keeps waiting to know about his personal life as we get to see him only professionally on the court.
Thus, the wait is over. A bit of heart-breaking news for the female fans out there as this young and handsome man is rumored to be in a romantic relationship with Darian Barnett. As he tweeted, mentioning her around August 2015.
Barnett is a netizen from Portland, Indiana, and graduated from Indiana University, just like Yogi did. She belongs to the Caucasian tribe.
She was a cheerleader for the Indianas, whereas Ferell was an athlete. And, as per destiny, they just got clicked.
But, talking about the present, we haven't seen any recent updates about his girlfriend on his Social Media Handles. So, we might not know what is cooking in his personal life.
How did he turn into Yogi Ferrell?
Okay, Ferrell got his first name Yogi from Yogi Bear, the cartoon character. Indeed, yes, you read it right, Yogi, "The Bear."
Yogi Bear, in the show, used to steal picnic baskets from park campers. Similarly, Ferrell had a lot of affection for picnic baskets, which reminded his mother of Yogi Bear.
Thus, Ferrell was named Yogi after that. Not only that, Ferrel does share some connections with animated characters what. He keeps mentioning them in his social media posts too.
After posting a picture on Instagram, he made a headline where he captioned "fishing with gummy worms as bait trying to catch SpongeBob SquarePants and Patrick Star."
You might be interested in buying Yogi Ferrell's basketball jerseys; click the link to follow!
The rap shoutout
Well, again, he was making it big. Ferrel received a shoutout from a rapper, Wale when his name was dropped out in his latest song, "Folarin Like."
Wale described his emotion and what it feels like when he is compared to other rappers by saying, "That's like comparing Yogi Berra and Yogi Ferrell."
He also tweeted on that note, taking the lyrics as a wholesome complement.
Yogi Ferrell | Net Worth
Undoubtedly, Ferrell is doing exceptionally well in his career with his supreme gameplay. He is just on the verge of reaching the pinnacle of success.
Likewise, he has bagged many honors and recognitions in his name, which has ultimately raised his net worth year after year.
Ferrel has recently signed an agreement with the Sacramento Kings for two years as per online sources. This contract with the Kings provides him with an annual average salary of $3,075,000.
Additionally, where he would make $4,095,000 while carrying a cap hit.
Altogether, we can assume and predict that,
Yogi Ferrel has an accumulated net worth of $6 million as of 2023.
Yogi Ferrell | Social Media Presence
He seems to be reasonably available on his Twitter and Instagram Handles. We surely can get a hold of him there. He does not have many followers, but he has a very supportive and loyal fanbase.
And yes, keeping all concerns aside, we can find one thing in common between his Instagram and Twitter profiles. Oh, not talking about the posts and updates, though.
Ferrell has mentioned, "Hard work is Undefeated. The Journey is Everything. Hoosier" in his bio. It seems like he strictly believes in hard work.
The link to his social media handles is listed below.
Also, get to know about Devon Hall >>
Yogi Ferrell | FAQs
What is Yogi Ferrell's career statistic like?
At present, Yogi Ferrell maintains a career statistic of 42.0 free throw percentage, 36.5 three-pointers, and 0.8 turnovers. Likewise, he has an average of 7.7 points, 2.3 assists, 0.6 steals, and 0.1 blocked shots.
Why was Yogi Ferrell arrested back in the day?
Back in the day, Yogi Ferrell was arrested for allegedly attempting to enter Kilroy's Sports Bar located at 319 North Walnut using false identifications.
Later, the Indiana State Excise Police officers find out the identification to be false, and hence, he was called over.
Well, he then appeared in Monroe County Court.