Time and again, Zach Thomas sister gets the spotlight as she has been an essential part of his life. Zach, the Miami Dolphins legend, will get inducted into the Hall of Fame on August 5th.
Zach Thomas comes from a tight-knit family that has played a significant role in shaping his career and personal life.
This article will explore the age gap between the two siblings and their family tree.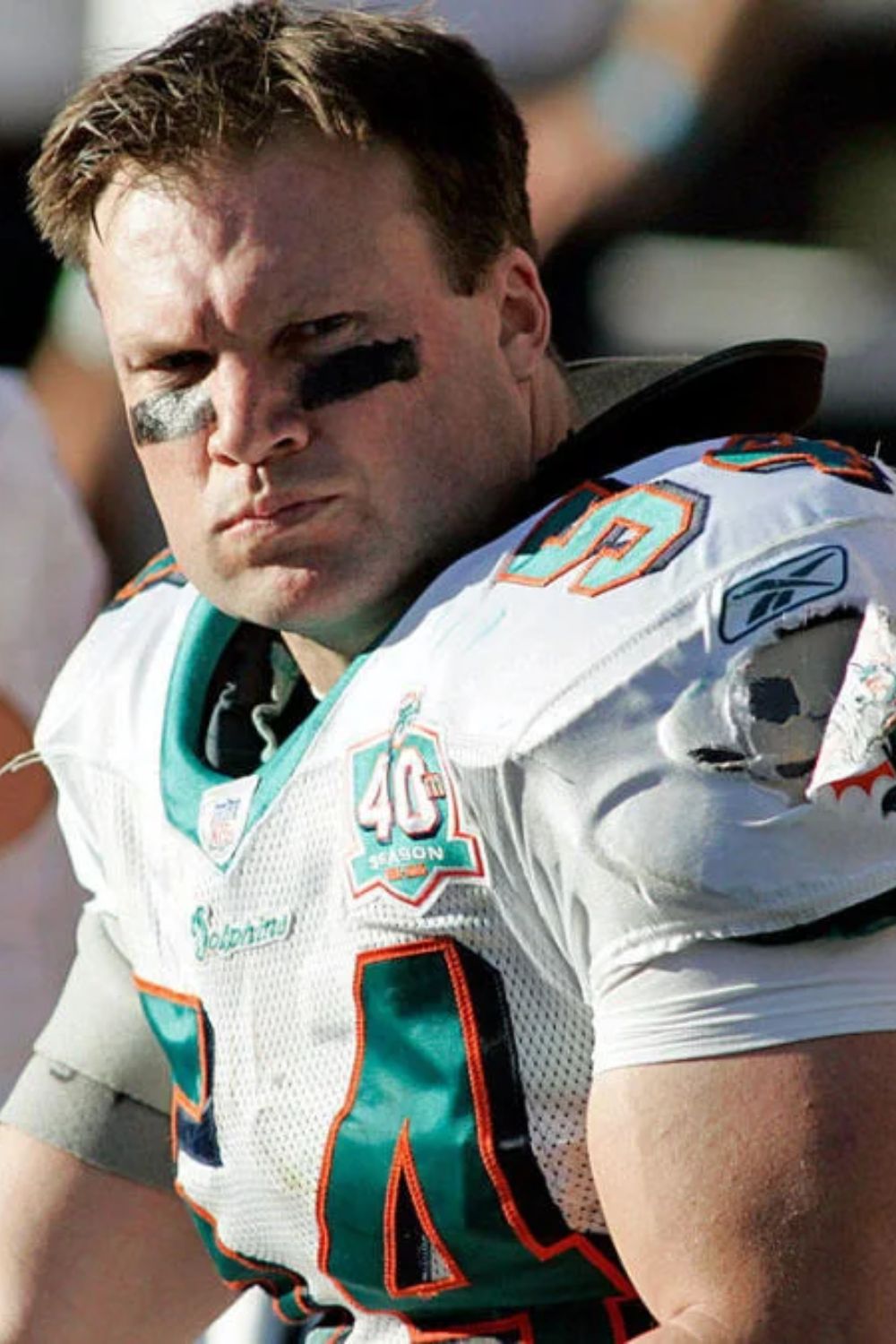 Zach Thomas is a retired American professional football player who played the position of middle linebacker.
Born in Pampa, Texas, on September 1, 1973, Thomas is known for his longevity with the Miami Dolphins.
Likewise, Thomas played college football for Texas Tech University and was named a unanimous All-American.
Miami Dolphins selected him as the 154th pick in the 1996 NFL draft, where he spent the rest of his 13-season NFL career.
Moreover, he ran en route to seven Pro Bowls, five All-Pro selections, and the fifth-most tackles in NFL history.
Thomas finally made the Pro Football Hall of Fame in his 10th year of eligibility and fourth straight as a finalist.
On Saturday, the Dolphins great is getting his Gold Jacket as the newest member of the Pro Football Hall of Fame.
Zach Thomas Sister: Katina Taylor
Katina Taylor is the younger sister of the NFL legend. Katina is a model, businesswoman, former television reporter, and journalist.
As she was born in 1976, there is an age gap of three years between the two siblings.
Taylor is the founder and director of her nonprofit organization named, Camp Katina. It was founded in 2006 to motivate and inspire young girls in South Florida.
Furthermore, Taylor is an executive director at DIG DEEPER and Champions4Character.
Through her organization, she focuses on issues of self-esteem, confidence, body image, the importance of physical activity, and positive thinking.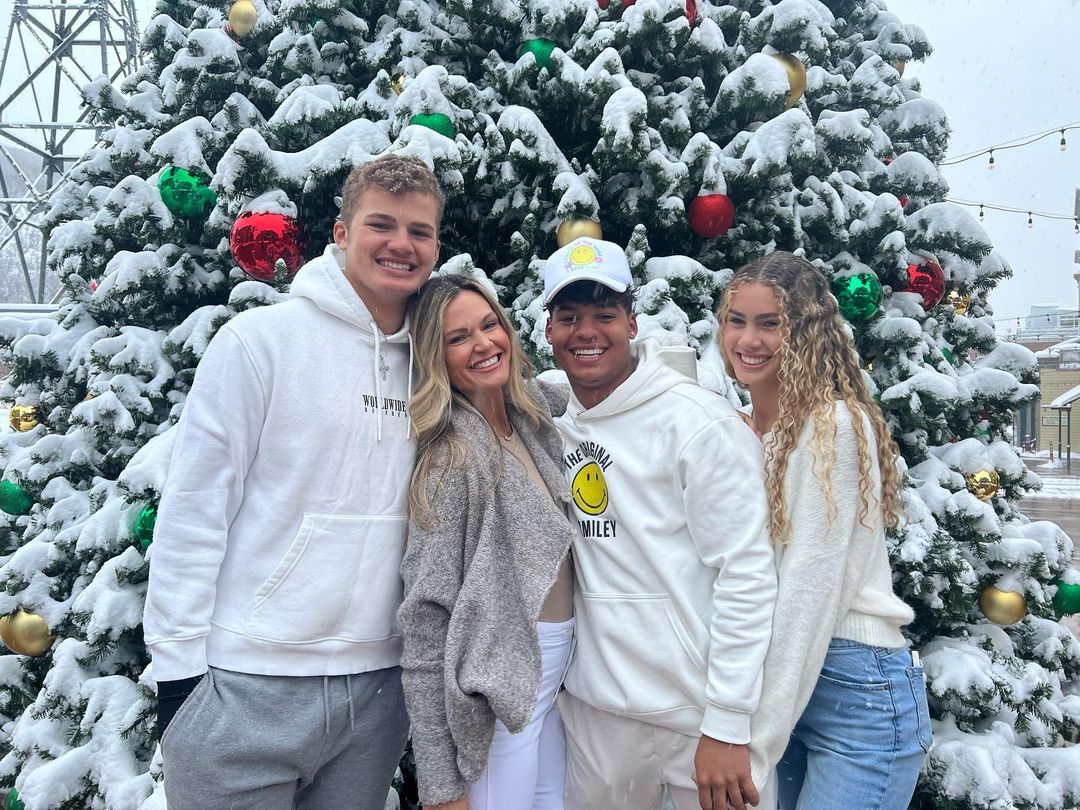 Talking about her modeling career, Katina Taylor made it to the 2019 Sports Illustrated Swimsuit Final 17 at 43 years of age.
However, it was not a new experience for the former Dolphins reporter as she was an Elite Look of the Year Finalist at the age of 17.
Katina was married to Zach's Dolphins teammate, Jason Taylor, from 2000 to 2015. Meanwhile, she has two sons, Isaiah and Mason, and a daughter Zoe.
She also served as vice president of the Jason Taylor Foundation during the time she initially filed for divorce until it was finalized.
Katina filed for divorce in the summer of 2006 and requested custody of their three children.
Eventually, she withdrew the petition on two separate occasions. Jason and Katina finalized their divorce in 2015.
Zach Thomas: Family Tree
Zachary Michael Thomas was born to his parents, Steve and Bobby Thomas. He also has an older brother in the family, Bart Thomas, aside from his parents and sister.
Michael's father, Steve, is the builder and proprietor of the second-largest cross in the Western Hemisphere. It is located in Groom, Texas.
The Pro Football Hall of Famer is a family guy. He tied the knot with Maritza Thomas in 2006 after dating for two years.
Zach and Maritza have three beautiful kids together named Christian, Valentina, and Sienna.