Aaron Shawn Holiday is an American proficient basketball player from Ruston, Louisiana. He currently plays for the Washington Wizards in the National Basketball Association.
Aaron has just shown signs of growth and development ever since his start. His intense gameplay has kept him going in the NBA with his scoring and passing ability.
The All-American played his high school basketball in Los Angeles at Campbell Hall and later became the UCLA Bruins' top reserve.
He went on to play three seasons for the Indiana Pacers before joining the Washington Wizards.
Here are some quick facts about Aaron Holiday you might want to know.
Quick Facts
| | |
| --- | --- |
| Full Name | Aaron Shawn Holiday |
| Date of Birth | September 30, 1996 |
| Age | 27 |
| Birth Place | Ruston, Louisiana |
| Nickname | Aaron Holiday |
| Religion | N/A |
| Nationality | American |
| Ethnicity | Mixed |
| Education | Campbell Hall, UCLA |
| Father's Name | Shawn Holiday |
| Mother's Name | Toya Holiday |
| Siblings | 3 (Justin Holiday, Jrue Holiday, and sister Lauren) |
| Zodiac Sign | Libra |
| Height | 6 feet (183cm) |
| Weight | 185 lbs (84 kg) |
| Hair Color | Black |
| Eye Color | Black |
| Build | Athlete |
| Marital Status | Married |
| Wife | Ashli Holiday |
| Sexual Orientation | Straight |
| Profession | Basketball player |
| Professional Career Teams | Indiana Pacers, Washington Wizards |
| Position | Point guard |
| Drafted In | 2018 / Round: 1 / Pick: 23rd overall |
| League | NBA |
| Playing Career | 2018-present |
| Net Worth | $15 million |
| Salary | $5,799,701 (2022) |
| Merch | Rookie Card, Holiday Shirt |
| Social Media | Instagram |
| Last Update | November, 2023 |
Aaron Holiday |
Early Life, Family, and Education
Aaron Holiday was born to Shawn Holiday and Toya Holiday on September 30, 1996. He was born in Ruston, Louisiana.
Both his parents were basketball players, and they played at Arizona State. In 1982 his mother, Toya, was named the Pack-10 Player of the Year.
His brother Jrue Holiday plays for the Milwaukee Bucks, and Justin plays for the Indiana Pacers.
Holiday attended Campbell Hall high school in Los Angeles. He played regular basketball in his high school.
He averaged 24.3 points per game and led his first year.
As a junior, Aaron was named the CIF Southern Section IV-A and Los Angeles Daily News Player of the year.
Aaron's scoring dropped in his senior year. As a result, he improved as a facilitator. His passing capacity helped his teammates in scoring more in games.
Holiday averaging 25 points, 8.5 rebounds, 4.5 assists, and 2.5 steals, headed Campbell Hall to their first sectional and California regional final since 2008.
He shared the Daily News Player of the year award with Valley Christain player Bennie Boatwright this year.
Aaron became one of the nation's top prep players with a four-star college recruit. ESPN.com, Rivals.com, and Scout .com ranked him No. 88, No. 60, and No. 40, respectively.
Click here if you want to know more about the Holiday Brothers.
Aaron Holiday | Age, Height, and Weight
Aaron is 27 years old, standing at 1.8 meters, and weighing 84 kg.
His Body Mass Index (BMI) is 25.1, and he is slightly overweight, but it's not a problem. Moreover, his tall and lean body makes it easy for him to compete with the tough players in the NBA.
Aaron Holiday | Career
Freshman season
The holiday started his freshman season at the University of California in Los Angeles. He had a good reputation built up before joining the University team. He was a tenacious defender who was capable of applying full-court pressure.
In his first few games, he was called a "little Tasmanian devil on defense" by coach Dieter Horton with his disrupting ability and his performance against the Bruins, Cal State Los Angeles.
The UCLA team was thin at guard last season, but the recruitment of Holiday and Prince Ali brought much-needed depth to the team. He was tagged as the most natural point guard by the Bruins' third-year coach, Steve Alford.
He also added that Holiday was the best he had had at the school.
Aaron got ahead of incumbent point guard Bryce Alford, the coach's son, as Bryce missed many games due to injury.
Steve Fishes called him the best player on the floor after watching his phenomenal performance against a strong Aztec defense.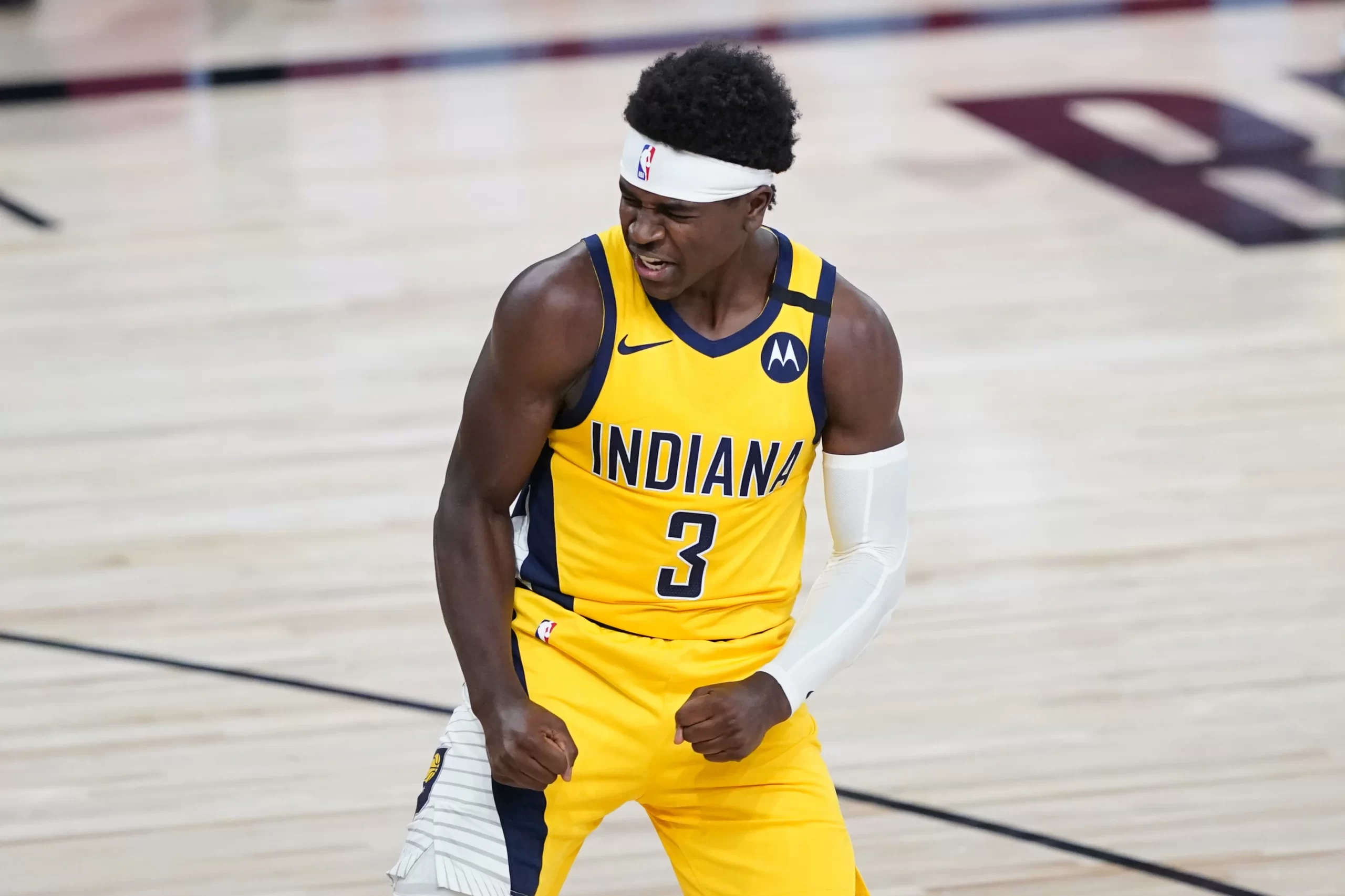 The holiday started the 2015-16 season as a starter, along with Alford and Isaac Hamilton, in a three-guard lineup for UCLA.
As Hamilton could play point guard, Alford and Holiday shared their responsibilities.
In a game against No. 1 Kentucky, Holiday had 10 points, seven assists, and eight rebounds. The Bruins' defeated the top-ranked team 87-77 for the first time since 2003.
He started all 32 games in his freshman season, averaging 10.3 points, 1.4 steals, 4.0 assists, and 41.9 three-point field goal percentage.
He made school history with 127 assists, the fifth-highest freshman total and the most by a UCLA freshman.
Sophomore season
In 2016-17, a star freshman point, Lonzo Ball, joined Alford and Hamilton in the team's starting lineup, which led to Holiday being benched and becoming the Bruins' sixth man.
Despite losing his starting position, Holiday gave his best at every opportunity and achieved a better season by comparison.
Without complaining, he worked hard and got a starter-like playing time with the Bruins, as they mostly used a four-guard lineup.
The Bruins ended the No. 1 Kentucky Wildcats' 42-game home winning streak by 97-92, in which Holiday scored 13 points and made four assists for No. 11 UCLA.
In the 2017 NCAA Tournament, his team, UCLA, earned the No. 3 seed. Holiday scored his career-high 15 points and 11 assists, coming off the bench to win 97-80 against Kent State.
This season he earned the honorable mention on the Pac-12 All-Defensive Team and declared himself for the 2017 NBA draft.
But unfortunately, Aaron withdrew his name from the NBA draft to retain his eligibility for his college.
Click here if you want to know more about Danny Granger's Bio: Career & Net Worth>>
Junior season
Holiday became a starting point guard in the 2017-18 season as the Los Angeles Lakers drafted Ball. This made him the team's leading returning scorer.
In a win against Wisconsin in the CBE Hall of Fame Classic, Holiday made a brilliant lay-up to win the game with 0.8 seconds left.
His performance against Kentucky helped him earn Pac-12 Player of the Week. This was the first honor in his career.
Aaron achieved his career-high 33 points in a win against Washington State in which he scored 15 string points. He also added 11 rebounds and four assists that game without committing a turnover.
Aaron led the Bruins in a sweep of the Oregon Schools and was named the Pack-12 Player of the Week for the second time.
In a win against the USC Trojans men's basketball team, Holiday scored the last nine points of the game, scoring a career-high 34 points with seven assists.
After this win, the Bruins secured a bye with a season sweep and got the No 4 seed in the Pac-12 Tournament.
In 2018 the Bruins qualified for the 2018 NCAA Tournament, but their tournament was cut short as they lost to St. Bonaventure. However, Holiday scored 20 points in which he committed a career-high ten overs.
He finished the season by averaging 20.3 points and 5.8 assists per game by playing 37.7 minutes.
The Sporting News voted Holiday as third-team All-American and named in the All-Pac-12 first-team.
Aaron was a top guard, and he defended opponents well and was named to the Pac-12 All-Defensive Team honors.
Indiana Pacers
Following his junior season, he declared himself for the NBA draft. He was projected high for the first-round selection.
The Indiana Pacers selected Aaron Holiday in the first round of the 2018 NBA draft with the 23rd overall pick. Aaron signed a three-year contract with the Pacers worth $6,496,800.
Holiday did not play initially, but when called upon, he scored 12 points and made three 3-pointers in just 15 minutes to beat the Atlanta Hawks.
He scored 19 points and seven rebounds in just 21 minutes in a win against the Utah Jazz.
In the Pacrers' off-season, Holiday's older brother Justin joined the Pacers as he was a free agent. Justin signed a one-year contract for the Pacers.
In December 2019, Holiday scored his career-high for the Pacers with 25 points.
The three Holiday brothers shared an NBA court simultaneously for the first time as Justin and Arron played for the Pacers, and Jrue was with the Pelicans.
In the 2020-21 season, his playing time decreased under head coach Nate Bjorkgren. He later suffered an injury to his big toe resulting in him missing four games.
Click here if you want to know more about C.J. Miles Bio: Early Life, Family, Education & Basketball>>
Washington Wizards (2021-present)
The holiday was traded to the Washington Wizards in a multiplayer, five-team deal on August 6, 2021.
In a game against his former team, the Pacers, he scored 25 points in an overtime win playing in an injured Bradley Beal's place.
Aaron Holiday | Wife & Children
Let's take a look into his dating life now. It is reported that Holiday has had at least one previous relationship till now.
There is not much information about his love life, but we can confirm that Aaron is married to Ashli Holiday through social media.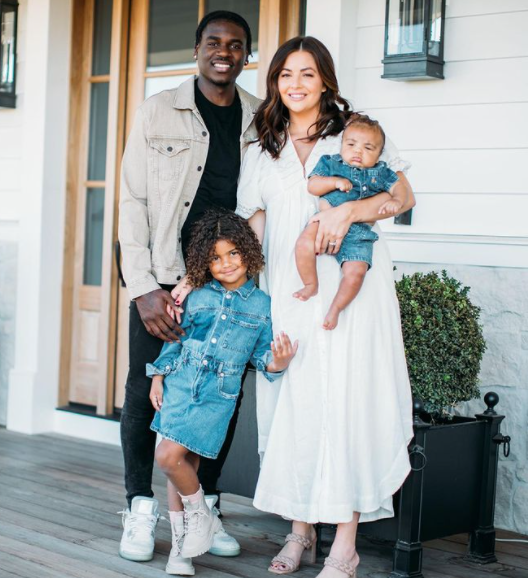 They have two beautiful children, a boy, and a girl, which we can confirm through Ashli's Instagram post.
Moreover, the duo also participated in the 2020 online celebrity challenge organized by the Children's Bureau. And all the proceeded benefits would go to kids in their area.
Aaron Holiday | Net Worth
Aaron Holiday is estimated to have a total net worth of over $15 million as of 2022.
He had signed a big-money contract with the Indiana Pacers but joined the Washington Wizards. He currently earns a salary of $5,799,701 in 2022.
Social Media Presence
The 6 feet tall player is fairly active on social media, with more than 69.7k followers on Instagram. However, he does not seem to be active on Twitter or Facebook.
Most of Aarons' posts on social media are about his professional basketball career and a few posts about his family.
Also Related: Jrue Holiday's Wife: Lauren Holiday, Career & Love Life>>
Frequently Asked Questions (FAQs)
Is Aaron Holiday any good?
Aaron Holiday had high expectations since his breakout sophomore season and was one of the most improved players from the Pacers. He is a really good player with a long way to go.
Are Jrue Holiday and Aaron Holiday brothers?
Yes, Jrue Holiday and Aaron are brothers, and they have a third sibling, Justin holiday. They all play in the NBA for different teams.
Does Aaron Holiday have a ring?
No, as of now, Aaron Holiday does not have a ring, and he has not won any championships.