Alex Greenwood's parents have kept their lives out of the spotlight. Alex Greenwood's mom, Alison Butler, has constantly supported her daughter's career.
Many soccer fans might think that Manchester United forward Mason Greenwood, who is under a string of controversy, is the brother to Alex. But this is false, and many websites have reported Alex's parents to be that Mason.
The Lioness Alex Greenwood hasn't given much detail into her personal life in the media, and we knew about her mother through her appreciation post shared earlier this year.
One of the most experienced players in the current Women's England team, Alex Greenwood, is one game away from winning the most prestigious trophy in soccer.
With her teammates, Alessia Russo, Ella Toone, and Lauren Hemp, Alex Greenwood will face Aitana Bonmati's Spanish side in the finals.
Alex Greenwood Parents Are Her Biggest Supporters
Alex Greenwood's parents have remained away from the public limelight despite their daughters' on-field success. The English player has tried to be discreet when giving the details of her family on social media and in interviews.
And though she might not have mentioned their names, Alex has talked about how grateful she is to them and their constant support throughout her career. After signing with Manchester City in 2020, Alex talked briefly about her mum, Alison Butler.
Mother's Support In Every Step
The defender said her mother had the biggest influence on her career. She supported Alex throughout her highs and lows and has brought nothing but positivity in her career and life, as said by the soccer player.
In an interview with Telegraph in 2020, Alex revealed that her mother is a key worker supporting the homeless. With her mother working with the NHS during the grueling time in 2020, Alex said she tried to talk to her mom every day.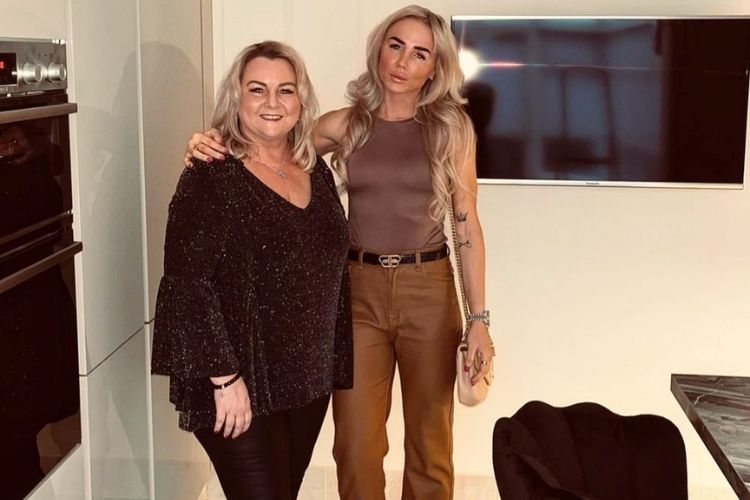 During a 20 Question session with the England Football website, when asked if she got a chance to go back in time and change something, what would she do, the defender, without hesitating, included her mum in the conversation.
She said she would take her mum when she debuted for England in 2014. Alex added that when she won the Champions League with Lyon and FA Cup with City, she didn't have any family members to celebrate with. So, in all those joyous moments, she would want to take her mum and relive it.
Earlier this year, on Mother's Day, Alex shared an appreciation post for her mum and her older sister, Amy Greenwood. She shared a couple of pictures, captioning the post, "Today and every day is about you both."
During an interview with The Time, Alex said her father is a landscape gardener, and on her Instagram page, we can see Alex following the page Greenwood's Landscape.
Alex Greenwood Partner, Jack O'Connell Is Her Childhood Sweetheart
Alex Greenwood met her former Premier League playing partner Jack O'Connell at Savio Salesian in Bootle.
A defender just like Alex, Jack began his soccer career with Blackburn Rovers in 2012. He then had several stints with many soccer clubs in a series of loan moves until 2016, when he signed with Sheffield United.
Jack made 166 appearances for Sheffield in seven years before retiring earlier this year due to his constant knee issues.
Alex and Jack have shared a few romantic snaps on their Instagram handles. Last year, the Manchester City defender shared a short video of her time in London with Jack. This was the first time Alex shared anything related to Jack on her social media handle.
Earlier this year, in June, the couple enjoyed a romantic getaway to the United Arab Emirates. The couple shared a couple of pictures from their trip and were also accompanied by the Liverpool midfielder Missy Bo Kearns.