Amanda Ilestedt is a Swedish professional defender who is in a relationship with Rainer Müller. According to reports, the two have not yet become engaged or tied the knot.
The lovebirds are enjoying their lives and primarily focusing on their professional careers.
Evidently, they have not given much thought to getting married anytime soon.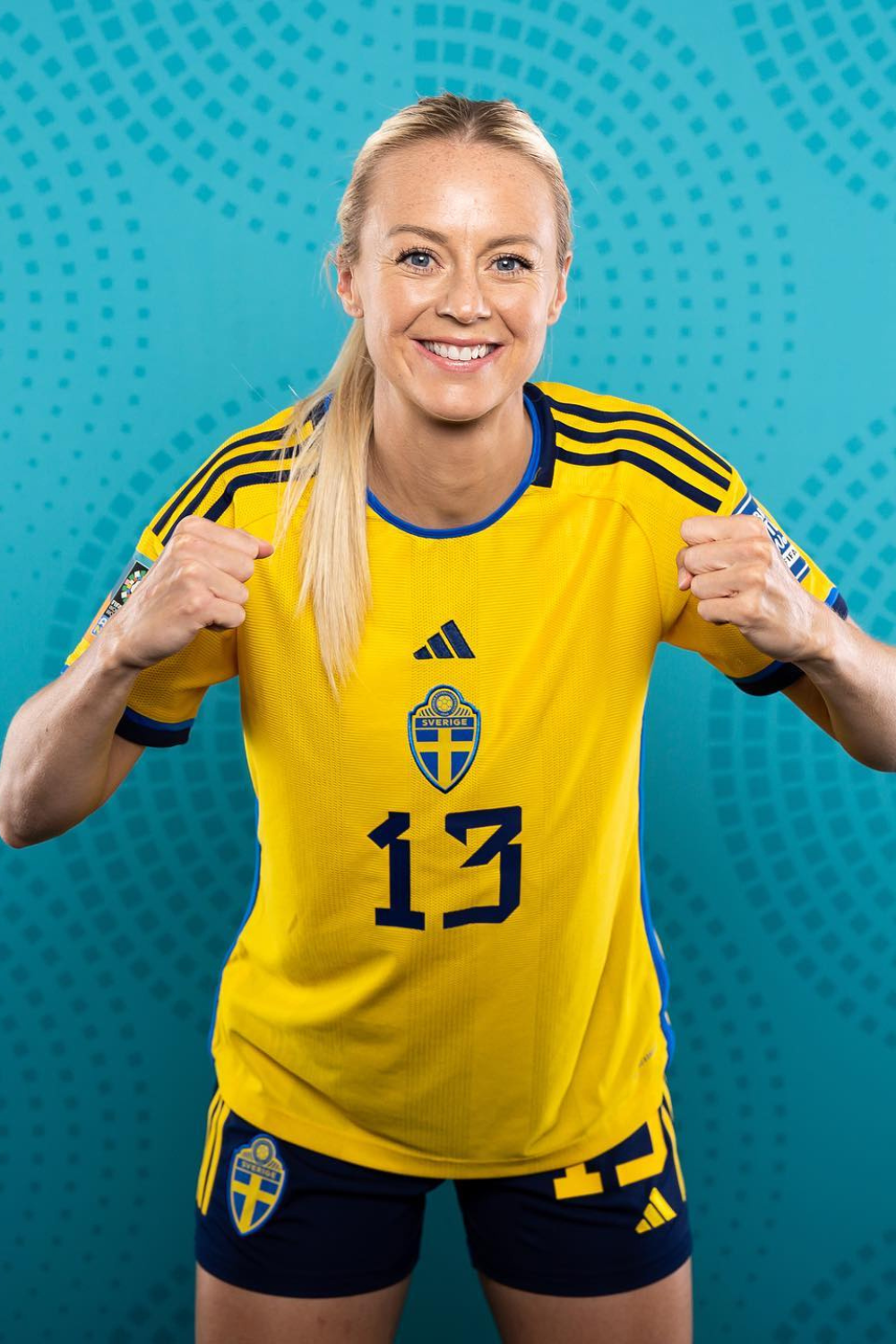 Amanda Ilestedt was born on January 17, 1993, in Solvesborg, Sweden.
In the early stages of her career, she played for the Swedish club FC Rosengard (2009-2017), Vittsjo GIK (on loan), and the German club Turbine Potsdam (2017-2019).
Eventually, in 2019 she left her third club, Turbine Potsdam, to join the German giants Bayern Munich on a contract valid until June 2021.
During the 2020-21 season, she played a pivotal role in helping the club win their first league title in five years.
In July 2021, the defender joined Paris Saint-Germain on a two-year deal. Silverware also followed her in Paris, as she won the Coupe de France feminine.
Lately, on June 27, 2023, England's top-flight club Arsenal, which competes in the WSL, announced the signing of Ilestedt.
With the signing of the Swedish player, Arsenal are looking forward to their 2023-24 season, with their eyes all set on the silverware after falling short by 11 points last season (3rd place).
Besides, Ilestedt has earned more than 68 caps with Sweden's National Team, having won the Silver Medal in the 2016 Summer Olympics & a third-place finish in the 2019 FIFA Women's World Cup.
Amanda Ilestedt Husband: Is She Married To Partner Rainer Müller?
As mentioned earlier, Amanda Ilestedt and Rainer Muller have not yet exchanged wedding vows and have not become husband and wife.
Through an Instagram post, Amanda and Rainer made their romance official on January 12, 2020.
So it can be speculated that the two have been together for more than 3 years.
However, the question remains, "How did the two meet?". The couple has kept their lips tight regarding this matter.
Rumors suggest that they met in Germany while Amanda was a Bayern Munich player and Rainer was a video analyst at Wolfsbeger AC.
Ilestedt and Rainer's career paths are similar, so it can be assumed that soccer brought them closer.
Likewise, the couple are travel enthusiasts and enjoy exploring new places, as shared on their social media handles.
Professional Career Of Rainer Müller
Rainer Müller was born on May 15, 1986, in Erfurt, Germany. Born and bred in Erfut, Rainer has been a competitive sports player, coach, and video analyst since 2008.
He played for different German clubs such as FC Schonberg, SV Meppen, RW Erfurt, and others.
He has worked as a video analyst with Wolfsburger AC, a 1st league team from Austria.
Similarly, he has served as a conditioning coach for Terek Grozny & assistant manager for FC Ufa.
Furthermore, Rainer holds double degrees: a Master's in Sport and Science and a Master's in Game Analysis.
Currently, he has co-founded a coaching company named Agona Sports alongside fellow coaching specialist Benjamin Duray.
Agona Sports focuses on further honing and enhancing the technical abilities of an athlete.