Andrew McCutchen has been married to his wife for 8 years as of 2023.
They reportedly started dating in 2009 when Andrew played for the Pittsburgh Pirates during his first stint.
Later they got engaged in 2013 and tied the knot after a year in 2014.
Moreover, the McCutchen couple birthed three kids in their 14 years of togetherness.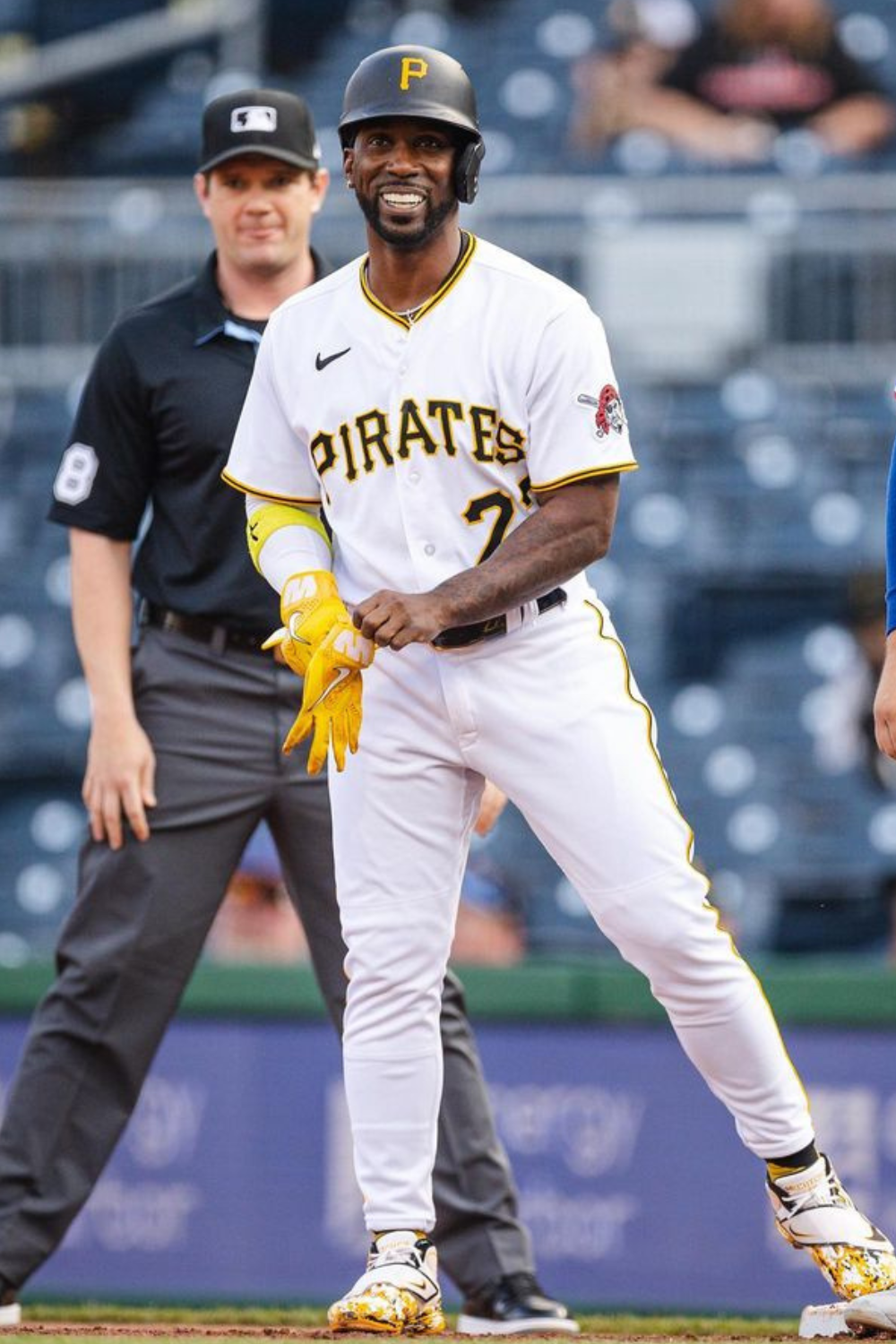 Andrew Stefan McCutchen, born October 10, 1986, is an American professional baseball outfielder for the Pittsburgh Pirates of the MLB.
McCutchen was a three-sport athlete during high school as he played football, baseball, and ran track.
Coming out of high school as a top prospect, he got a full-ride scholarship from the University of Miami to play football, but he opted to play baseball.
He committed to play baseball at the University of Florida but didn't play for the Gators as the Pittsburgh Pirates picked him as the 11th overall pick in the 2005 MLB draft.
Upon signing with the Pirates, McCutchen was assigned to the minor league affiliate team and made his MLB debut only on June 4, 2009.
Later, the five times All-Star player for several other teams, like San Francisco Giants, New York Yankees, Philadelphia Phillies, and Milwaukee Brewers, before joining the Pirates for his second stint on January 20, 2023.
Moreover, playing in the MLB, he has earned several accolades, including the 2012 Gold Glove Award, NL MVP (2013), and four-time Silver Slugger Award (2012-2015).
Andrew McCutchen Wife, Maria McCutchen Is A Fashion Icon
The professional baseball player is married to Maria McCutchen, a social media influencer and a fashion icon.
Maria McCutchen (nee. Honslovan) was born to her parents, Ronald and Jess Hanslovan, on November 19, 1990, in Dubois, Philadelphia.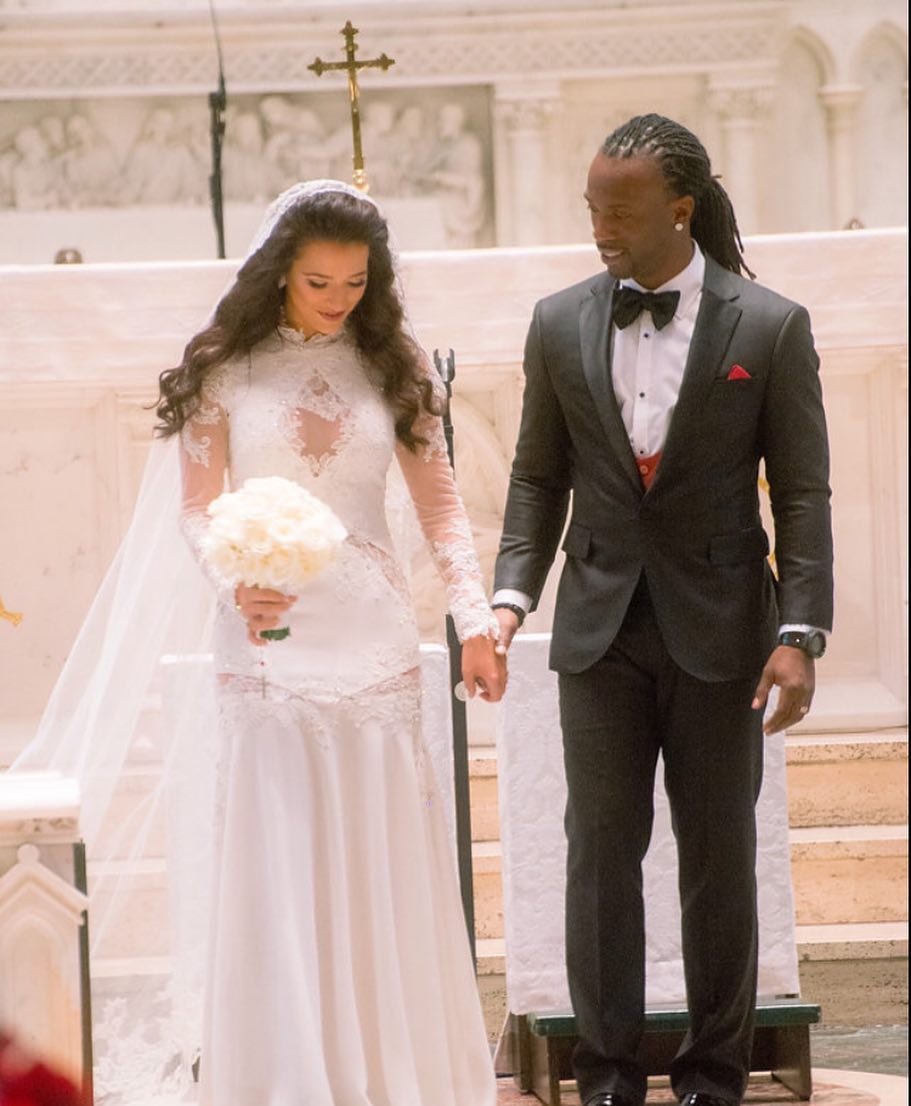 She attended Dubois Central Catholic High School and was involved in softball, cheerleading, and gymnastics.
After high school, she obtained her Bachelor's degree in Forensic Chemistry in 2011.
Moreover, Maria grew up with a sister named Kaleen Honslovan.
Andrew McCutchen: Married Life And Kids
The adorable couple Andrew and Maria tied the knot on November 22, 2014.
The pair reportedly started dating after they met each other when Maria performed at PNC Part as a part of the "Cannonball Crew" for the Pirates in 2009.
After dating for a few years, they got engaged during the live broadcast of the Ellen DeGeneres Show on December 11, 2013.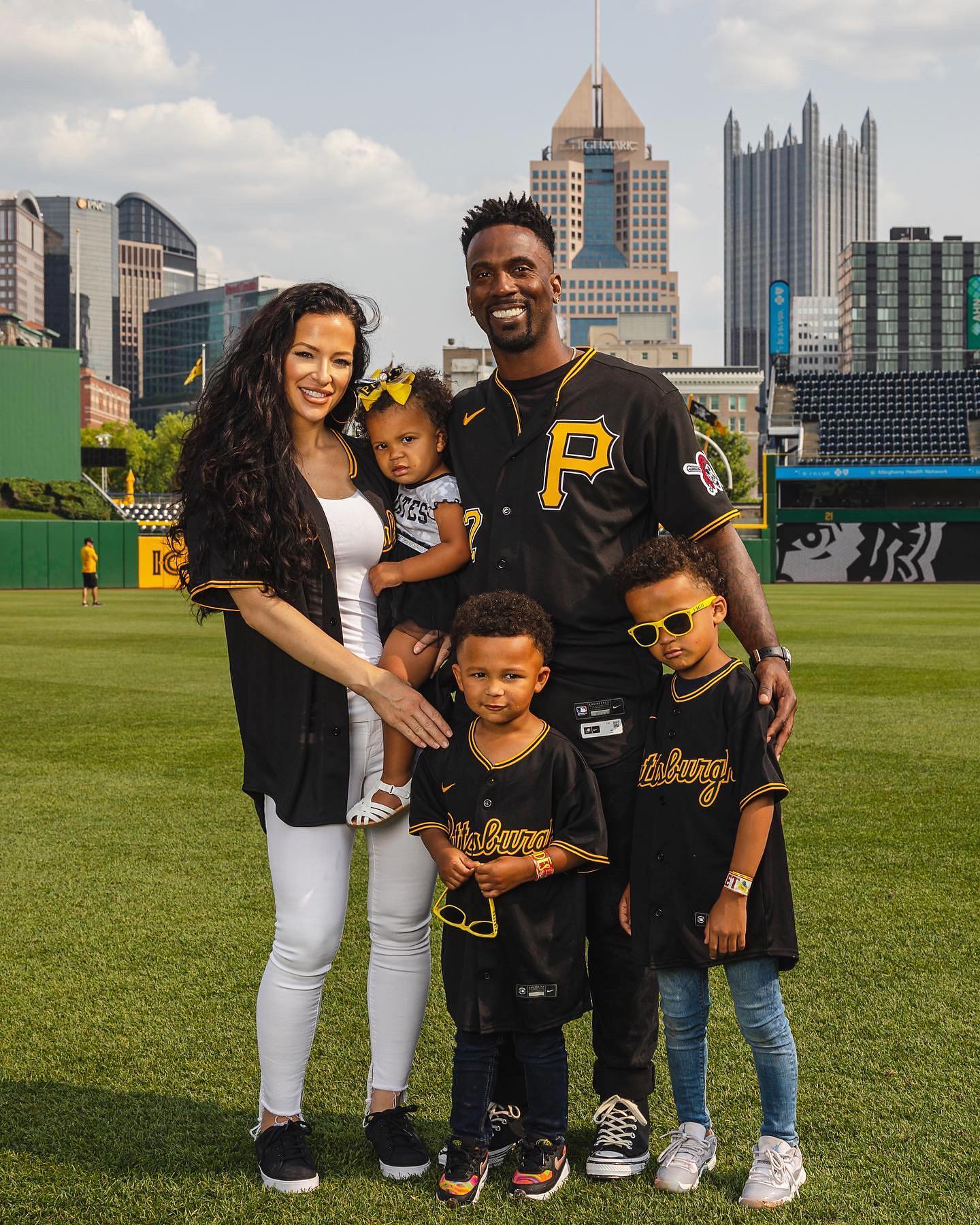 Moreover, the couple are proud parents to their three kids, two sons and one daughter.
They welcomed their first child, a son named Steel Stefan McCutchen, on November 27, 2017.
Similarly, their second son, Armani X McCutchen, was born on December 24, 2019.
The 'X' in his name signifies that the couple completed their ten years together that year.
The only daughter of the family, Ave Maria McCutchen, added happiness to the family as she entered their lives on October 14, 2021.
The youngest sibling is loved by her elder brothers and is the gem of the family.
An interesting fact about Ave is that her name was named after her grandmother, just like her mother.