Anthony Carter was among the few handfuls of players with the potential to change the trajectory of a game. He was a lightning-fast wide receiver with a knack for catching impossible balls.
As a result, Carter was a three-time all-American at Michigan University and established the university's all-time scoring record.
Furthermore, the NFL veteran was named the most valuable player in several tournaments and consistently ran for the Heisman Trophy, finishing in the top 10 three times.
His total career statistics were ground-breaking, and they established his status as one of the most prolific wide receivers in NFL history.
To honor his contribution, he was elected to the College Football Hall of Fame in 2001 and listed as one of the 50 Greatest Vikings of all time.
This article will look further into Anthony Carter's early life, net worth, career, and personal life. Let's start with his quick facts.
Quick Facts
Full Name

Anthony Carter

Name

Anthony Carter

Nick Name

AC

Date of Birth
September 17, 1960
Age

62 years old

Birth Place
Riviera Beach, Florida
Nationality

American

Ethnicity

Black

Zodiac Sign

Virgo

Height
5 ft 11 inch (1.80 m)
Weight
181 lb (82 kg)
Hair Color

Black

Eye Color

Black

Father's Name

Nate Carter

Mother's Name

Manita Carter

Siblings

Eight

High School
Suncoast Community High School
Education

Graduate

University
Michigan University
Marital Status

Married

Ex-Wife

Ortancis Carter

Wife
Kim Carter
Children

One: Anthony Carter Jr.

Step-Children

Two: Sierra and Keith

Profession

Former NFL Player

Position

Wide receiver

Jersey Number

81

Leagues

National Football League (NFL)

NFL Draft
Drafted by Miami Dolphins in the third round of the 1983 NFL Draft.
Debut Year

1983

Retirement

1995

Playing Teams

Michigan Panthers (1983–1984)
Oakland Invaders (1985)
Minnesota Vikings (1985–1993)
Detroit Lions (1994–1995)

Awards and achievements

Big Ten Most Valuable Player (1982)
50 Greatest Vikings

Net Worth

$1-$5 million

Social Media
None
Merch
Trading Card
Last Update

June 2023
Anthony Carter| Early Life
On September 17, 1960, Anthony Carter was born in Riviera Beach, Florida. He was born the sixth child to his parents, Nate (father) and Manita (mother).
His parents had a total of eight children. They all lived in a small house down 10th street. The neighborhood had a brood of children as they had twenty-four nieces and nephews living near them.
It was a lively area with children playing around and where Anthony first learned to play football with his brother and neighborhood kids.
But, when Anthony was six years old, his father abandoned them. His mother, Manita, had to raise her all children alone.
It was hard for her mother alone to make ends meet. She worked several jobs to raise the children. His mother particularly worked as a chambermaid at a Keyco hotel in Palm Beach, Flordia.
Anthony was a child prodigy who loved playing football. But, he did not have football shoes and thus, would hurt his feet. Seeing this, her mother bought him his first set of football shoes when he was eleven.
But, after getting football shoes, Anthony started to play more football bunking his school. His mother was fed up with the complaints from the school.
So, she took him out of the house one day and threatened to put him in a children's home unless he changed his ways and focused on his studies. After his mother's harsh warning, Anthony started taking his studies seriously.
Education
Carter studied at Suncoast Community High School in Riviera Beach, Florida. But, more than academics, Anthony was active in sports. He was a member of the Suncoast Chargers' basketball and football teams.
In school, he was known for his outstanding pass-catching skills. After that, he quickly became a household name in Florida and throughout the country.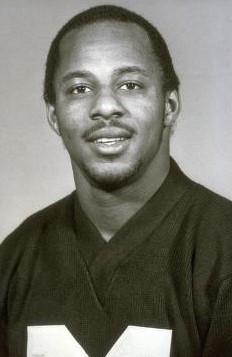 Carter's high school was flocked by recruiters from all over the country, promising him the world in exchange for his 54 touchdowns in four seasons.
Carter's mother said that Anthony almost went to Florida State University, but she told him not to as she found them fishy. They had used a beautiful girl to convince Anthony. She felt this was a dirty trick and couldn't trust them.
Later, Anthony chose Michigan University over Florida State and Texas University. He graduated with a major in recreation.
Age, Height & Weight
Anthony Carter was born on September 17, 1960, making him 62 years old. People born on September 17 are Virgo.
Furthermore, Anthony was born in Riviera Beach, Florida, and identifies as an American of black ethnicity.
Also, Carter is 5 ft 11 in (1.80 m) tall and weighs around 181 lb (82 kg).
Wide receivers are mainly responsible for catching forward passes from the quarterback. While a receiver must be quick, having a tall height always puts into an advantage. Here are the 10 Tallest NFL Receivers in History>>>
Anthony Carter | Early Career
During his four years at Michigan University, he played wide receiver for the university football team, Michigan Wolverines, wearing the No. 1 jersey.
Carter rose as one of the finest wide receivers in Michigan history. He could run the 40-yard dash sideways and had the skill to position himself for the catch.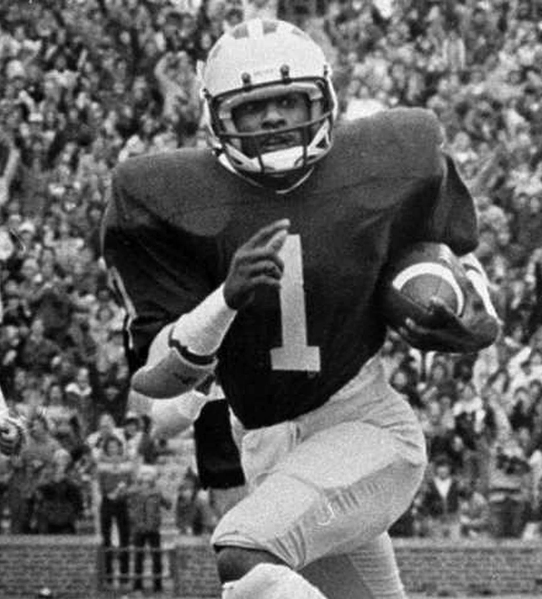 His record-setting achievements at the University of Michigan included the most career touchdowns (40), most receiving yards (3,000), and the most touchdown catches (37).
As a result, Carter was named Big Ten MVP as a senior in 1982. He was a three-time All-American in Michigan Wolverines football history for the first time.
Anthony Carter | Professional Career
The Miami Dolphins drafted Anthony Carter in the third round of the 1983 NFL Draft. But, he chose to play in The United States Football League (USFL) instead of the NFL to begin his professional football career.
Thus, he signed a three-year contract with the Michigan Panthers in 1983. After playing two years, he signed an agreement with the Dolphins, the NFL club that had drafted him.
But, before Carter could even play a game with them, he was traded to Minnesota Vikings. He played for eight seasons for the Vikings and two seasons for Detroit Lions before retiring as a football player.
Player Calvin Johnson plays for Detroit Lions and holds the NFL record for 100-yard games in a season. Know about him here>>>
Anthony Carter | Awards and Achievements
Three times Pro Bowl (1987–1989)
Two times All-USFL (1983, 1985)
Three times All-American (1980–1982)
Big Ten Most Valuable Player (1982)
50 Greatest Vikings
Anthony Carter | Wife and Children
Carter was married to Ortancis Carter. However, there aren't many details available about his first marriage. Except that Ortancis died of cancer in 1995. Anthony helps raise Ortancis's daughter, Sierra, which she had from her previous relationship.
Carter later married Kim Carter and had Anthony Carter Junior. According to reports, it was a complicated delivery that almost cost Kim's life.
However, Anthony Carter Jr. was still born with cerebral palsy due to his mother's delivery trauma. The trauma had affected his legs and brain, and thus, he used a wheelchair.
Anthony spent a lot of money on the treatment of his son. He underwent several surgeries, but these surgeries weren't restorative but had side effects on his health. Once, it severely affected the pancreas, and he almost lost his life.
The treatment for his child was costly, but Anthony did not compromise. He sold all his sports memorabilia, including his induction ring, to the College Hall of Fame for his son's treatment.
In addition, Anthony has a stepson, Keith, from his wife's previous marriage. He lived with Anthony and Kim but later moved out of their house to live on his own.
Anthony Carter | Cerebral Palsy Foundation
Anthony Carter established a foundation, namely Carter Jr. Cerebral Palsy Foundation, to help the children with the condition. The treatment of the disease is costly, and the foundation aims to cover the treatment cost, which the insurance won't cover.
The foundation also aims to research the cure for the condition. Anthony hopes his son will walk again, and he funds the money to the foundation in the hope of that.
Anthony Carter | Legal Trouble
In 2003, Anthony Carter was charged with domestic violence after he allegedly assaulted his wife Kim Carter and pointed a pistol at her.
When Anthony Carter Jr. was born, their relationship began to fall apart. Despite Anthony's love for his kid, he was somehow blaming his wife for his condition.
However, Kim said that Anthony had previously abused her, but not to this extent. She called the police right away, and he was taken into custody. After the incident, Carter was sentenced to five years of probation.
It's unclear whether the couple has divorced or not. However, it seems that their relationship has come to an end.
Social Media Presence
Unfortunately, no social media handles of NFL star Anthony Carter were found. The NFL veteran might not have a keen interest in the social networks that have taken this generation by storm.
Anthony Carter| Net Worth and Salary
The net worth of Anthony Carteris estimated to be anywhere between $1 million to $5 million. His net worth is derived from his primary profession as an NFL player.
He signed a four-year rookie contract of $2.1 million deal with the USFL's Michigan Panthers. Apart from this, he has also earned fortunes from sponsorship and investments.
John Elway is one of the richest NFL players, with a net worth of a whopping $145 million. He plays for Denver Broncos as the quarterback. Know about him here>>
Anthony Carter | Lifestyle
Despite earning millions, Anthony Carter lived a simple life. He was born poor; thus, he knew the value of money and never spent it on extravagant expenses.
His teammates at the University of Michigan nicknamed him "Hermit" because of his solitary lifestyle.
Carter's nightly routine consisted of reading, watching "That's Incredible!" and "Benny Hill" on TV, and going to sleep. His lifestyle was simple compared to the fortunes he had earned.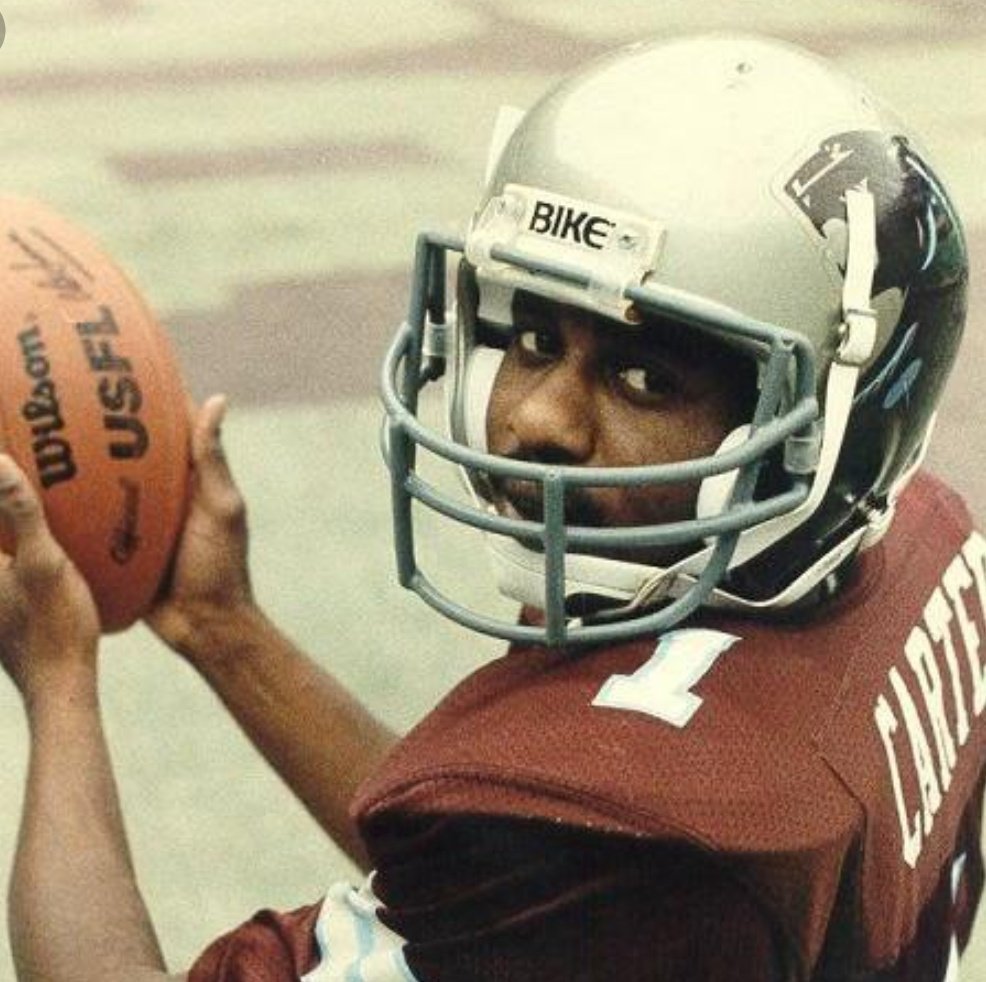 But, he moved his mother from the small congested house to a bigger house. He also facilitated his nephews to better living conditions.
On top of that, Anthony spent a lot of his earnings on the treatment of his son. He even sold his sports memorabilia and other assets to fund the treatment.
Frequently Asked Questions (FAQS)
What are the overall NFL statistics for Anthony Carter?
In his NFL career, Anthony Carter had 486 receptions, 7,733 receiving yards, and 55 touchdowns. Anthony holds the record for most all-purpose yards and most punt return yards in a single postseason.
Did Anthony Carter win Heisman Trophy?
No, Anthony Carter hasn't won Heisman Trophy. He was nominated for the trophy three times but ended up in 10th, 7th, and 4th place each time.