The most successful American Olympian at the Winter Olympics and the winner of "Dancing with the Stars" season 4, Apolo Ohno, is one of the greatest athletes to appear for the U.S.
During his illustrious short-track speedskating career, Apolo won 32 medals at the international level.
He is also one of the most well-known TV personalities due to his roles in Minute to Win It, Dancing with the Stars, and Spartan Ultimate: Team Challenge, to name a few.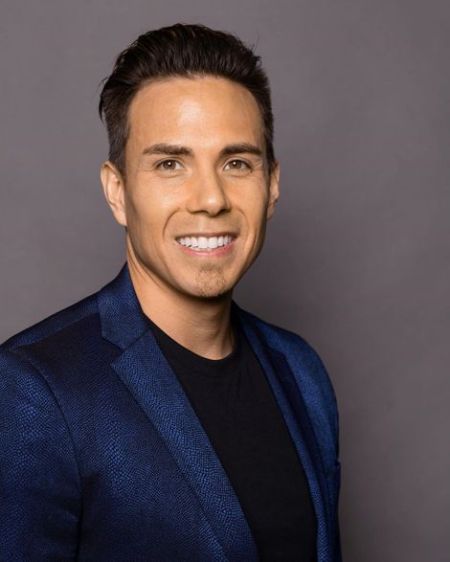 Thus, we here at Playersbio have written this article about Ohno, where you will find every little detail about his life.
After you are done reading this information, we are pretty sure that you will start to appreciate Apolo even more.
So without wasting another second, let's commence.
Quick Facts:
| | |
| --- | --- |
| Full Name | Apolo Anton Ohno |
| Birth Date | May 22, 1982 |
| Birth Place | Federal Way, Washington, U.S.A |
| Nick Name | Not available |
| Religion | Christian |
| Nationality | American |
| Ethnicity | Japanese-American |
| Education | The University of Colorado in Colorado Springs |
| Horoscope | Gemini |
| Father's Name | Yuki Ohno |
| Mother's Name | Jerrie Lee |
| Siblings | Not available |
| Age | 40 Years Old |
| Height | 5 feet 8 inches (1.73 m) |
| Weight | 145 lb (65.7 kg) |
| Shoe Size | Not available |
| Hair Color | Black |
| Eye Color | Brown |
| Body Measurement | Not available |
| Build | Athletic |
| Married | No |
| Girlfriend | Bianca Stam |
| Spouse | No |
| Children | No |
| Profession | Short Track Speed Skater, TV Show Personality |
| Olympic Medals | Eight (Two golds and silvers; four bronzes) |
| Salary | Not available |
| Net Worth | $10 million |
| Social Media | Instagram, Twitter |
| Merch | Skates and Gears |
| Last Update | July, 2022 |
Who is Apolo Ohno's mother? Early life and Family
Apolo Anton Ohno was born to his parents, Jerrie Lee and Yuki Ohno, on May 22, 1982. Likewise, he was born and raised in his hometown of Seattle, Washington.
Taking a more in-depth look into Ohno's parents' lives revealed that they got divorced when Apolo was just an infant.
After their split, the eight-time Olympic medalist lived with his father, Yuki. r. Likewise, he has had little contact with his biological mother since then.
Not to mention, Apolo also has an older half-brother. However, he expressed that he has no interest in knowing him.
During his teen years, Apolo practiced swimming as well as inline speed skating. As a matter of fact, when Ohno was 12, he won the Washington State Championship in breaststroke.
However, Apolo preferred speedskating over swimming. As a consequence, he turned his full focus on inline skating.
How old is Apolo Ohno? Age, Height & Horoscope
Born in the year 1982, Apolo is currently 40 years of age. Likewise, he celebrates his birthday on the 22nd day of May. As a result, his star sign is Gemini.
Moreover, people who fall under Gemini's sign are ruled by the planet Mercury, making them witty, fast, and avid talkers.
Moving onto his height, Ohno stands at 5 feet 8 inches (1.73 m) and weighs 145 lb (65.7 kg).
During his speedskating career, Apolo used his body frame to the best of his abilities as he won a combined 29 medals at the Olympics and World Championships.
What is Apolo Ohno famous for? Career & Olympic Medals
Well, for starters, Apolo is the most decorated American Olympian at the Winter Olympics, with eight medals to his name.
Of those eight, two are gold; four are bronze, while the remaining two are silver medals.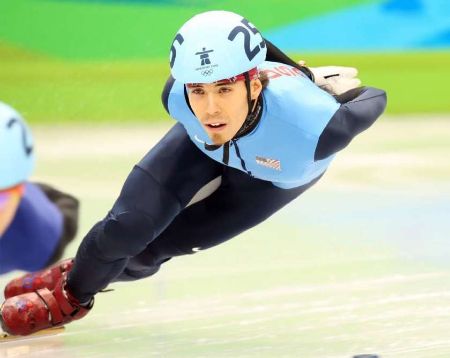 Besides that, Ohno has also won eight gold medals, seven silver medals, and six bronze medals at the World Championships.
But wait! That's not all because Apolo has also won a gold at the World Junior Championships and another two medals at the World Team Championships.
To sum it up, Ohno has won 32 medals at the international level against world-class athletes. Hence, he is regarded as one of the best athletes to compete for the nation.
Dancing with the Stars
Apolo's talents are not just limited to speedskating. To explain, he has participated in the hit show "Dancing with the Stars" twice in season 4 and season 12.
As a matter of fact, Ohno won the season 4 edition with his dancing partner Julianne Hough.
Throughout the competition, the duo performed exceedingly well and won the finals with near-perfect scores.
Besides that, Apolo also worked as the host of the popular show, Minute to Win It. But, the partnership lasted only for a year as he left the show in 2011.
You might also want to read: <<Elias Theodorou Bio: Released, Derek Brunson, Net Worth, IG, Age Wiki >>
Highlights and titles
World Championship: 2008 Overall
World Cup: 2001 Overall, 2003 Overall, 2005 Overall
How much is Apolo Ohno worth? Net Worth & Salary
As of 2022, Apolo has a net worth of $10 million accrued from his career as a short-track speed skater and TV personality.
Moreover, Ohno started his speedskating career in 2000 and then shifted to his TV shows later on.
All in all, he has been working professionally for over two decades. Thus, his massive net worth should come as no surprise.
Talking about his salary, unfortunately, we don't know how much Apolo earned during his one-year stint as the host of the "Minute To Tin It" show.
But, what we did find out is that the winning prize for the show was $250,000. Besides that, he is one of the most successful athletes ever to grace the Olympics.
Thus, Ohno must have earned hundreds of thousands of dollars, if not millions, through prize money.
Added to that, he also had many sponsorship deals with brands like AT&T, Omega, Alaska Airlines, and Procter and Gamble.
Consequently, those contracts bagged Apolo millions of dollars which have contributed towards his net worth.
Don't forget to check out: <<Paige Mackenzie Bio: Golf, IG, Salary, Wedding, Baby, Husband Wiki >>
Who is Apolo Ohno married to? Bianca Stam & Kids
Being such a successful and handsome man, anyone would find it difficult to believe that Apolo is not married. Surprisingly, that is the case as he belongs to the bachelors club.
However, don't get your hopes up just yet, ladies, because Ohno is happily engaged with his girlfriend, Bianca Stam.
Talking about Bianca, she is an actor and a model by profession. She also owns "Bar Roma," which is an Italian restaurant in Andersonville, Chicago.
Besides that, Stam has worked in two movies as of now. Likewise, she produced, The Beauty Machine and acted in, Chasing the Dragon.
Returning to Apolo and Bianca's relationship, the couple first met during an art gallery about three years ago. Shortly after, he proposed the model with a beautiful engagement ring.
Since then, there has been nothing but the romance between the two. Apolo constantly shares pictures of himself with his girlfriend.
Moreover, he seems to be enjoying his time with Bianca. Thus, we believe that wedding bells might be ringing very soon.
The pair live in a beautiful home in Seattle, Washington with their lovely dog Sesame.
Apolo Ohno | Social Media Presence
Apolo Ohno is quite active on social media. You can follow him via these links.
Instagram: 80.8k followers
Twitter: 254.6k followers
Some FAQs:
Is Apolo Ohno Japanese?
The simple answer is no. Apolo is not Japanese as he was born and raised in the U.S. Furthermore, he represented the U.S at the international level during his career.
Having said that, Ohno's father is of Japanese descent while his mother belongs to a European American heritage.
Is Apolo Ohno on the Hawaii Five-0 television series?
Yes, Apolo Ohno has guest-starred in the 17th episode of the 2nd season of the Hawaii Five–0 television series.
Has Apolo Ohno had plastic surgery?
No, the athlete has not had plastic surgery as far as our knowledge.
Did Apolo Ohno have an accident?
In 2002, Apolo Ohno suffered a horrendous injury after sliding back-first into the sideboards. His left leg was sliced open, and he had to undergo six stitches on his left thigh.
What is the name of Apolo Ohno beard style?
Apolo Ohno beard style is called goatee.
Is Apolo Ohno at the AT&T commercial?
Yes, Apolo Ohno is at the AT&T commercial featuring The xx's "Intro." If you want to watch the commercial video, click here.
Is Apolo Ohno commentator?
Apolo Ohno appeared as an NBC commentator for the Sochi Games (2014) and Pyeongchang Games (2018).
How many gold medals does Apolo Ohno have?
Apolo Ohno has eight gold medals, seven silver medals, and six bronze medals.
What is Apolo Ohno's girlfriend's Nationality?
Apolo Ohno's girlfriend Bianca Stam is Chicagoan by Nationality as she hails from Chicago. Likewise, she belongs to a mixed (Eurasian) ethnicity, i.e., half Italian and half Chinese.
What is Apolo Ohno's current job?
Apolo Ohno is currently busy working on TV and his few business ventures. These days he is more focused on some of his entrepreneurial ventures.
Not to mention, he is also currently working on a book that chronicles his life thus far.