Paige Mackenzie is a professional American golfer who played on LPGA Tour and is currently a sportscaster on Golf Channel.
Before even turning professional, Paige had already played in several LPGA majors. Among those, her best result came during the 2005 U.S Women's Open, where she finished T13.
Consequently, expectations have been enormous for Mackenzie ever since. So did she rise to her expectations? Or did Paige falter and become a nobody who was once a young prodigy?
Well, her career was on the rise, and she was making decent improvement, but her progress was delayed by a back injury.
Mackenzie even had to miss the whole 2014 season after major back surgery. However, she returned for the 2015 season and reached the second round of the LPGA's Cambia Classic.
Since then, Paige has worked as a full-time sportscaster for Golf Channel, where she provides insight and knowledge on ongoing golf tournaments.
In 2023, she joined 'Golf Today,' a Golf Channel's daily studio program, to break down the odds for the 2023 Genesis Invitational.
In this article, we will reveal everything about her life from her early years to her present days with the Golf Channel.
You will also find intel on her salary, net worth, age, height, family, kids, and social media. So what are you waiting for? Scroll down and enjoy!
Quick Facts
| | |
| --- | --- |
| Full Name | Paige Mackenzie |
| Birth Date | February 8, 1983 |
| Birth Place | Yakima, Washington, U.S.A |
| Nick Name | Paige |
| Religion | Christian |
| Nationality | American |
| Ethnicity | White |
| Education | Eisenhower High School, The University of Washington |
| Horoscope | Aquarius |
| Father's Name | Hugh Mackenzie |
| Mother's Name | Caren Mackenzie |
| Siblings | Brock Mackenzie |
| Age | 40 Years Old |
| Height | 5 feet 8 inches/1.73 m/173 cm |
| Weight | 65 kg/143 lbs |
| Shoe Size | Not Available |
| Hair Color | Brunette |
| Eye Color | Dark Brown |
| Build | Athletic |
| Married | Yes |
| Spouse | Gavin Boyd (M. 2016) |
| Children | Beckett Edward Boyd, Bronson Luke Boyd |
| Profession | Golfer & TV Show Analyst |
| Net Worth | $1 Million |
| Career Earnings | $650,000 |
| Turned Pro | 2006 |
| Social Media | Instagram, Twitter, Facebook |
| Last Update | June 2023 |
Age & Body Measurements
Many people want to find out the height of Paige Mackenzie, so to answer your queries, Mackenzie stands at 5 feet 8 inches (1.73 m).
Since she is a professional athlete, Paige likes to keep herself extremely fit and healthy.
Other than that, she has luscious thick black hair and dashing blue eyes. All in all, it is incredibly hard to believe that she is a mother of two.
Talking about her age, Paige is currently 40 years old. Similarly, she celebrates her birthday on the 8th of February, which makes her an Aquarius.
Moreover, Aquarians can be identified by their unusual hobbies, off-beat fashion sense, and non-conformist attitude.
Where Is Paige Mackenzie From?
Paige was born and raised in the city of Yakima, which is located in the state of Washington.
Moreover, it is the state's eleventh-largest city by population. As a result, Mackenzie is an American national.
Early Life, Education & Parents
Paige Mackenzie was born to her parents, Hugh Mackenzie, and Caren Mackenzie, in Yakima, Washington, on February 8, 1983.
She started playing golf at the age of 3 and has credited her parents as her biggest influence.
Besides that, Mackenzie grew up with her brother, Brock Mackenzie, who is also a golfer and has played on the Nationwide Tour, and is a former Walker Cup participant.
Moving onto her education, Paige attended Eisenhower High School and graduated in 2001. During her time at Eisenhower, Mackenzie was named the 2000 Girl Golfer of the Year.
Added to that, she also posted five top-10 finishes in national tournaments, bagging one championship.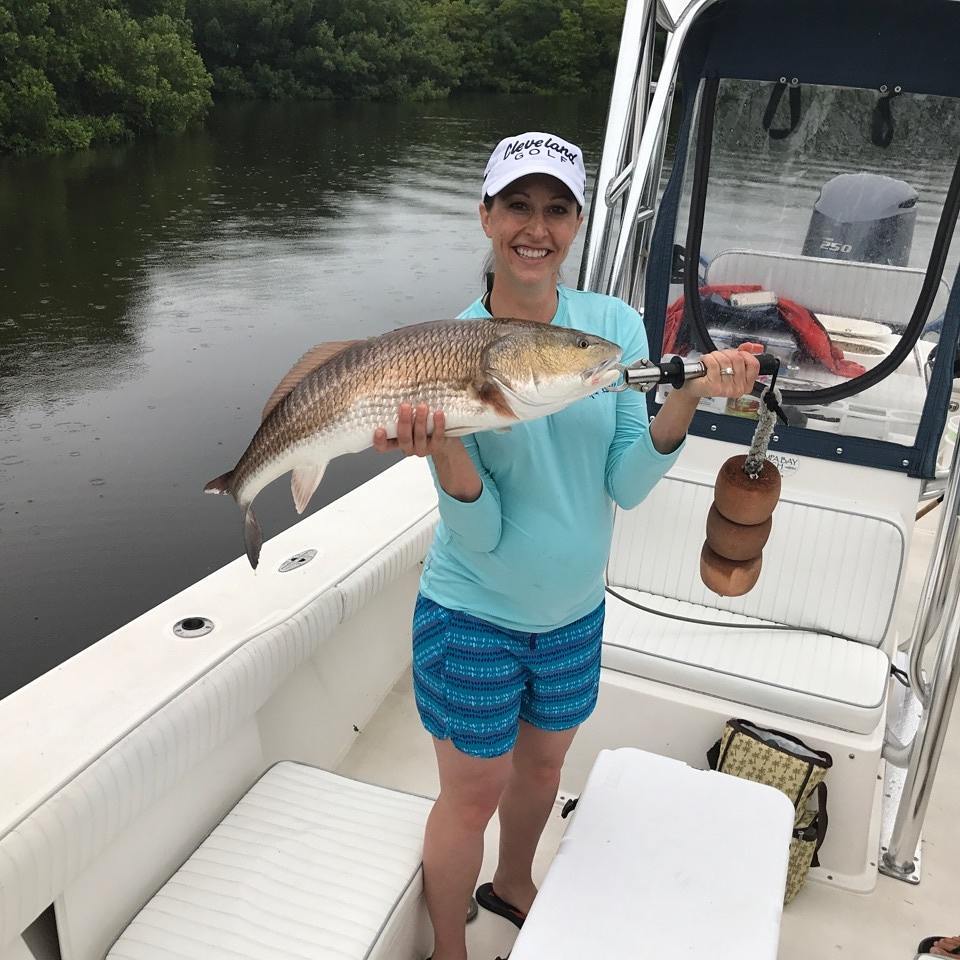 For her higher education, Paige enrolled at the University of Washington in Seattle, where she continued her excellent amateur career.
Among others, Mackenzie recorded 22 top-10 finishes, placing her on the top of Washington Huskies' all-time list.
Besides that, she also competed at the 2005 U.S. Women's Open, 2005 Trans National Championship, and NCAA West Regional Championship.
In addition, she was ranked as the No.1 amateur in America by Golfweek magazine in 2005. She was even compared with Lorena Ochoa because of her exceptional performance.
Thus, having had four magnificent years at the University of Washington, Paige graduated in 2006 with a degree in business.
Professional Career
After having one of the best amateur careers, Paige turned pro immediately after graduating from college in 2006.
Since then, the 40 year old has competed in five LPGA majors.
Her best results were at the majors: T34 (2010 ANA Inspiration), T20 (2011 Women's PGA Championship), T13 (2005 U.S. Women's Open), Cut (2008, 2010, 2011 Women's British Open), and T57 (2013 Evian Championship).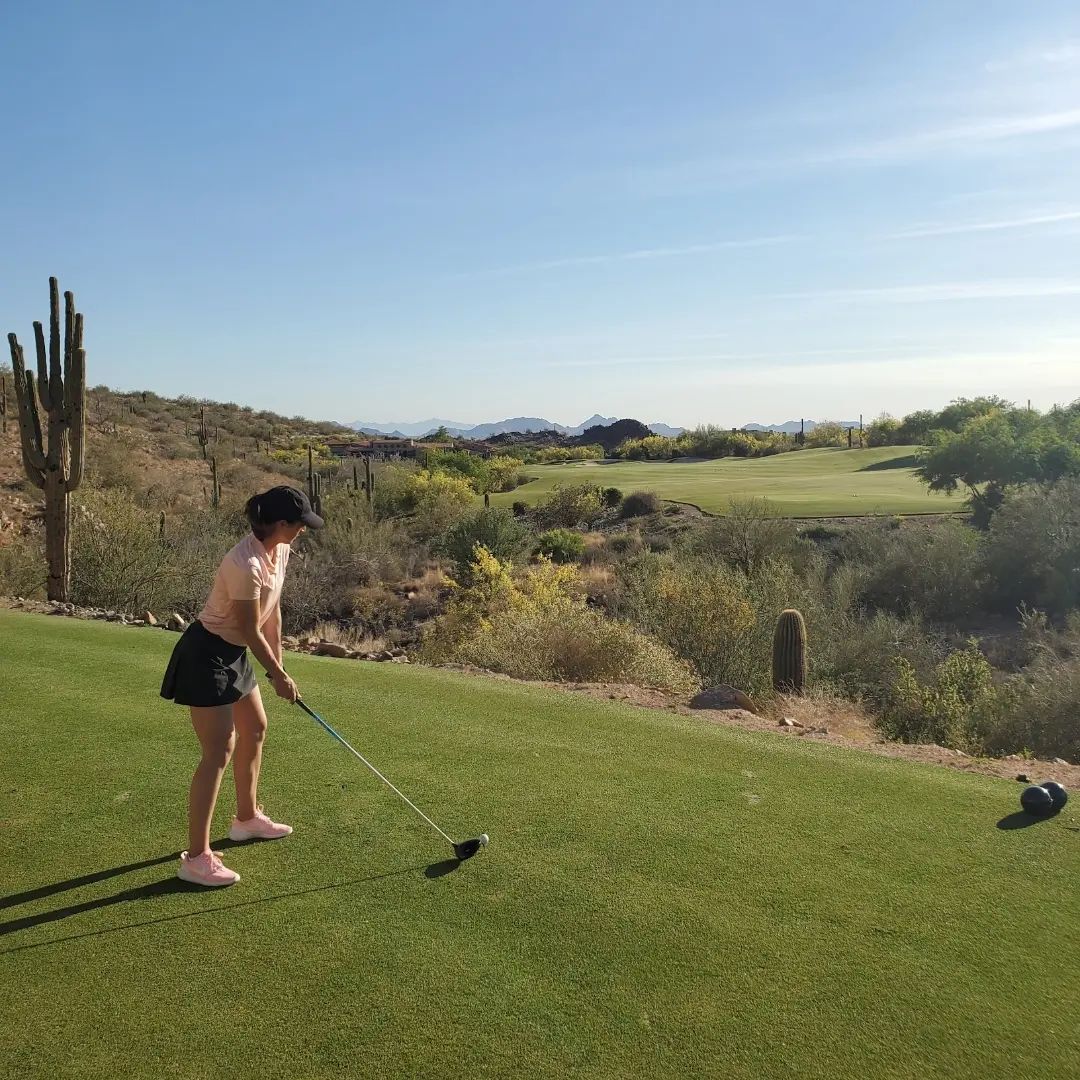 Mackenzie has not won any trophies in her professional career, but she is still one of the most popular female golfers out there.
As a matter of fact, Paige has not competed professionally since 2015, but that has not dwindled her fan following whatsoever.
Although the golfer has not officially retired, she still has to play status on the LPGA Tour but isn't expected to make a comeback.
Moreover, Paige has transitioned to a full-time sportscaster, leaving her golf career far-behind.
In fact, she is working as a lead analyst for the LPGA Tour, debuting on Golf Channel in 2012.
Is Paige Mackenzie Still On The Golf Channel?
Yes, Paige is still working with the Golf Channel as a co-host and analyst. She is currently employed as a studio analyst for 'Golf Central' and 'Golf Today.'
Till December 2020, she was part of 'Morning Drive,' a talk show that was part of Golf Channel.
She first appeared as the host in 2013 when her golf career was on hold due to her back surgery.
She was a dedicated professional of the show who, even during the pandemic, worked from her home via the power of video calls.
But, as Morning Drive was canceled, she moved on to other shows on the network.
LPGA Tour Career Summary
Year
Tournaments
played
Cuts
made
Wins
2nd
3rd
Top 10s
Best
finish
Earnings
($)
Money
list rank
Scoring
average
Scoring
rank
2005
1
1
0
0
0
0
T13
N/A
N/A
73.25
n/a
2006
51
3
0
0
0
0
T23
12,046
N/A
73.29
n/a
2007
19
9
0
0
0
0
T17
49,104
118
73.87
106
2008
17
8
0
0
0
0
T22
78,807
120
73.11
97
2009
16
10
0
0
0
1
T8
140,671
69
72.23
45
2010
16
9
0
0
0
0
T34
58,988
93
73.54
98
2011
18
13
0
0
0
1
T9
184,384
47
72.60
46
2012
19
12
0
0
0
0
T22
94,045
80
73.53
93
2013
17
10
0
0
0
0
T23
63,685
97
72.39
64
2015
4
0
0
0
0
0
Cut
0
N/A
76.50
n/a
Net Worth & Salary
As of June 2023, Paige Mackenzie has a net worth of $1 million thanks to her professional career as a golfer.
During that period, she earned more than $650,000. Added to that, she received a lot more from her sponsorships and endorsement deals as well.
In 2012, she became NAPW Athletic Spokeswoman and starred in the national television ad campaign for the association.
Talking about her salary, golfers are not contracted to any organization or franchise. Hence, Paige does not have a fixed pay per se.
But that does not mean she didn't earn a substantial amount of money. In fact, she regularly made over $150,000 per year during her playing career.
Apart from that, Mackenzie is also working as a television show analyst and co-host for the Golf Channel.
Unfortunately, the details regarding her salary have not been released. Nonetheless, Golf Channel's employees usually earn from $35,000 per year all the way to $115,000 annually.
Who is Paige Mackenzie's Husband? Wedding & Baby
Paige is one of the most attractive golfers, and sports show personalities. Hence, it is natural that many people want to know about her love life. Well, look no further, as we have got you covered.
This brunette beauty is married to her longtime partner, Gavin Boyd. The couple walked down the aisle on October 22, 2016, in an extremely private ceremony.
As a matter of fact, only family members and close friends were invited to the occasion.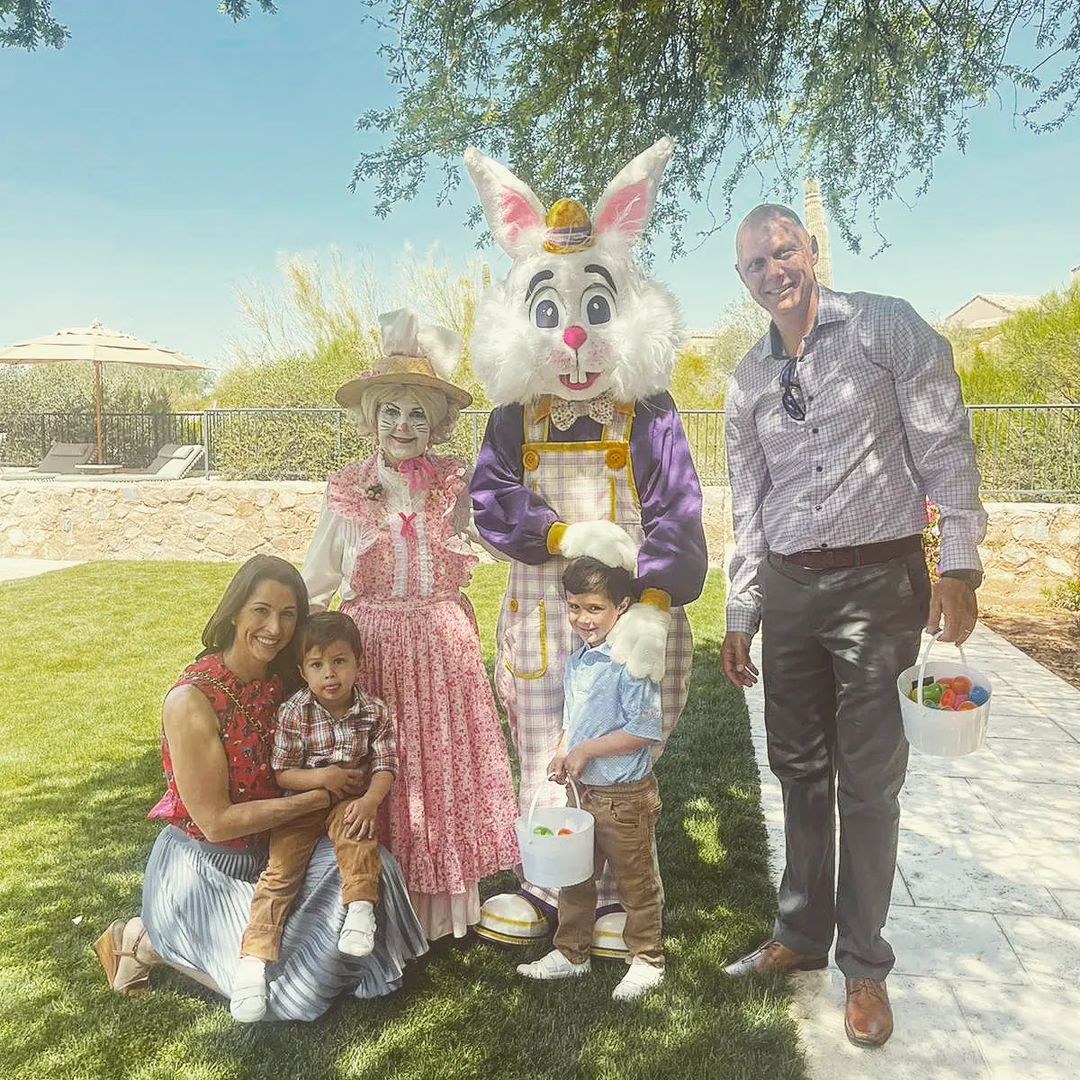 However, the pair had been engaged a year back in 2015. And before that, they dated for three years, starting in 2012.
Although there have been ups and downs in their relationship, the two lovebirds have always stuck by each other.
Talking about their children, Paige and Gavin have been blessed with two beautiful sons, Beckett Edward Boyd, and Bronson Luke Boyd.
Likewise, Beckett, the elder brother, was born on July 21, 2017, while his sibling Bronson came into this world on May 22, 2019.
Social Media Presence
Paige is active on social media, where she updates her personal as well as professional life.
View this post on Instagram
Instagram: 12K Followers
Twitter: 70.1K Followers
Facebook: 4.7K Followers
Popularity Graph
Paige Mackenzie is a famous sports personality, and she is searched by many of her fans and followers on the internet.
The graph shows her Google search trends in the last 12 months.
Frequently Asked Questions (FAQS)
Who is Paige Mackenzie on TikTok?
Paige Mackenzie is a TikTok superstar who has accumulated more than 8 million followers. Since they share the same name, the golfer is often confused with the Tiktoker.
Has Paige Mackenzie appeared in the movie?
No, the golfer & television show analyst Paige Mackenzie has not appeared in movies yet.