The former NBA players Jordan and Jamal Crawford have no blood relation. Many have speculated whether the two are brothers, but they aren't and only share a last name.
Jordan and Jamal Crawford, like Tyler and Tyron Smith, are cases of athletes sharing last names. In Tyler and Tyron's case, at least they are teammates, but Jordan and Jamal never shared an NBA team during their tenure in the league.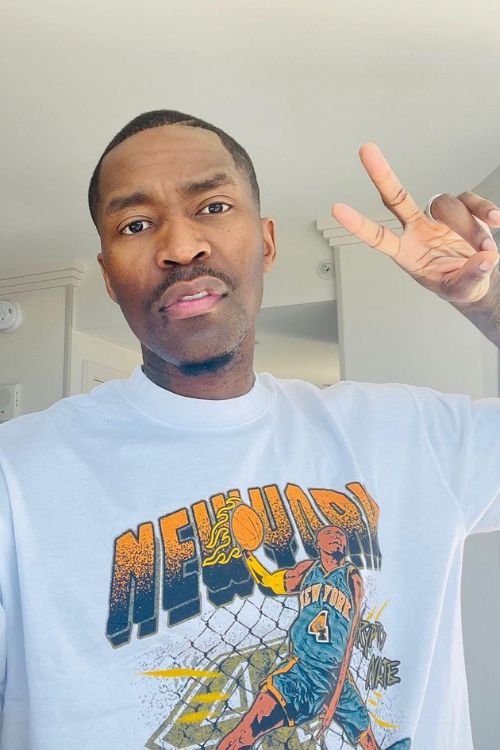 They played for the Golden State Warriors, but by the time Jordan joined the Warriors, Jamal was at the Los Angeles Clippers, playing alongside Chris Paul. Jamal officially retired from the NBA in 2022 after 20 seasons in the league, and Jordan Crawford last played in the NBA in the 2017 season.
Recently, Jamal showed love to the Dallas Mavericks team. The three-time Sixth Man of the Year, Crawford said the Luka Doncic and Kyrie Irving duo are the most skilled backcourt players to ever play together.
Are Jordan And Jamal Crawford Related?
The former NBA players Jordan and Jamal Crawford aren't related. The two might have an age difference that might make you think Jamal is an older brother to Jordan, but that isn't true.
Jordan Crawford last played in the NBA in 2017 for the New Orleans Pelicans. Since then, he has played in Germany and is currently hooping in China.
Born on October 23, 1988, Jordan Crawford was raised in Detroit, Michigan, by his parents, Joe Sr., and Sylvia Crawford. The basketball player has two brothers, and both do not go by the name Jamal Crawford.
Jordan's older brother, Joe Crawford, previously played basketball for the University of Kentucky. He was selected by the Lakers in the 2008 NBA Draft but was waived in the pre-season.
After failing to make a mark in the NBA, Joe traveled to China and played for Jiangsu Dragons for one season. He later signed for Beijing Ducks and joined an Israel-based basketball club, Maccabi Rishon LeZion, in 2011.
Joe hung up his shoes in 2015 after playing for the NBA G-league-based team Osceola Magic. Joe is available on Instagram with the username @faygo_joe and has shared a few family photos.
Jordan's younger brother, Jalen Crawford, previously played for Bradley University. At 6'2, Jalen played as a Guard for Bradley and later joined Fort Valley State University.
The younger brother of Jordan Crawford has kept himself away from the public limelight and isn't available on social media.
Jamal Crawford Family
Jamal Crawford was born in a family where he was the only son. The former NBA player didn't have any brothers but does have two sisters.
The NBA veteran Jamal Crawford's father, Clyde Crawford, played basketball at Oregon in the early 1970s. He played with the former Cleveland Cvalaeires forward Kevin Love's father.
His mother, Venora Skinner, had Jamal's oldest sister, Lisa Skinner, when she was 12. A year later, she gave birth to her second child, Lori Skinner. Two different teenage boys impregnated Venora, but her family had her back.
She graduated from high school and later enrolled at the University of Washington, earning a degree in speech education. She also put herself through teaching and nursing.
Venora had Jamal when she was 27 but almost thought of abortion. But her daughter, Lori, told Venora that if she had the baby, she would care for it.
Crawford had a strong bond with his sisters growing up, and one of his sisters, Lisa Skinner, is also available on Instagram. Venora is also on the photo-sharing platform and has posted a few family photos.