Tyler Smith and Tyron Smith are related as only teammates. The two Smiths do not share any blood relation.
The players of the Dallas Cowboys, Tyron and Tyler Smith, have become subject to speculation about whether they have any family connections. But the two do not share any relation, with Tyler having only one brother, that too, a younger one.
The most valuable franchise in the NFL, the Cowboys are 4-2 this season and had to fight tooth and nail to beat the LA Chargers, 20-17. In his post-match interview, Tyler said there is urgency in the team and knows the team can perform better.
Are Tyler Smith And Tyron Smith Related?
The two football players playing for the Dallas Cowboys, Tyler, and Tyron Smith, aren't blood-related. The two just happened to be many cases of athletes sharing the same last name.
Smith is the most common last name in the US, the UK, and Australia, so it isn't shocking that the Cowboys roster has two players with the same last name. A decade separates them in age, so many fans thought Tyron could be Tyler's big brother, but that's not true.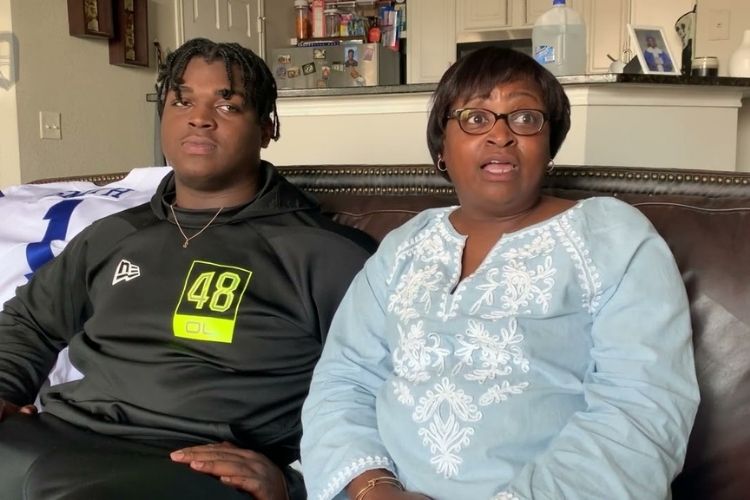 The young offensive guard, Tyler Smith, age 22, was born on April 3, 2001, in Forth Worth, Texas. Tyler was raised by a single mother, Patricia, and has a younger brother named Isaac.
Patricia worked as a Fort Worth middle school teacher when Tyler was in middle school, but at times, she would have to take up multiple jobs to run the house.
As said by Tyler in their joint interview with WFAA, Patricia made several sacrifices but always made sure her boys had everything they needed. Christmases would always be fun, and Patricia always managed to surprise her boys.
Patricia says her main motto has always been, "Tough times do not last, but tough people do." This is something that has now been ingrained into Tyler as he plans to succeed in the NFL.
How Many Brothers Does Tyron Smith Have? Is Tyler Smith One Of Them?
The Dallas Cowboys' offensive tackle, Tyron Smith, has three sisters and two brothers. And no, his teammate Tyler Smith isn't one of them.
The NFL veteran Tyron Smith became an overnight star after the Cowboys drafted him in the first round in 2011. With stardom came money, and with money came the greed of those closely related to Tyron.
Tyron's father, Jerry Lee Smith, died when he was one. Growing up, Tyron felt more like an asset than a son and sensed he had no direction in life.
His mom and stepfather fully controlled his life, and Smith spent much of his school year working in the family business, Pinkney's Cleaning Service. As a kid, he didn't even have time to watch football and would be busy cleaning windows.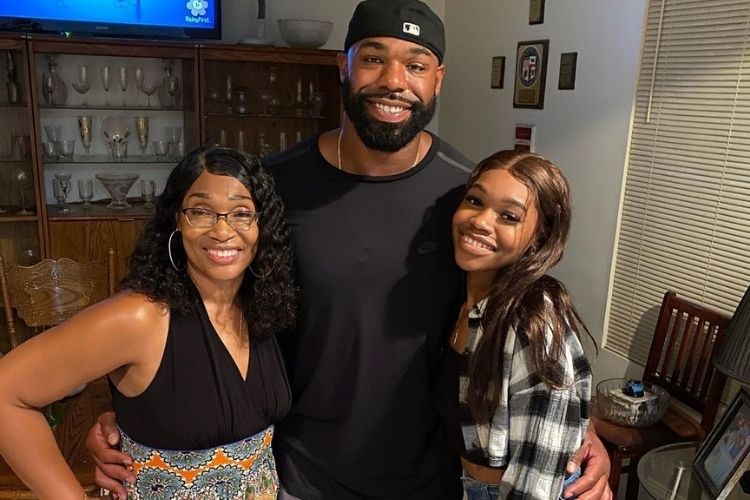 Tyron found football only in high school, and after that, there was no turning back. His family also didn't show any problem with him spending his time training as they started to believe Tyron could earn big bucks playing football.
Tyron did help his family after signing the $12.5 million contract. He bought his mother a Range Rover and vowed to pay off his parents' mortgage. But soon he learned that the money he provided to his family wasn't being used for the right stuff.
More than a son, Tyron started to think he was a Santa Claus, ticking off everyone's wishlist. The problem escalated in 2012 when he called the Dallas police to inform them his siblings had shown up to "harass and torment" him to collect financial gain.
His mother, Frankie Pinkney, claimed this wasn't true, and they had only gone to see and talk to him. But in recent years, it looks like Tyron has made up with his mom, who has been featured on his Instagram handle.