Unlike others, Ashley Thompson Manning is an independent woman who does not rely on her husband's fame. Ashley has been firmly established in the business world since 1997. Immediately after graduation, she joined the business, which helped her career tremendously.
Not to mention, her husband is the two-time Super Bowl winner, Peyton Manning. Peyton is a former NFL player who spent 14 seasons with the Indianapolis Colts, for those who don't know.
But he had his ups and downs during his time as a professional player; aside from being praised for his work, he also got into many rumors. We will get into them later.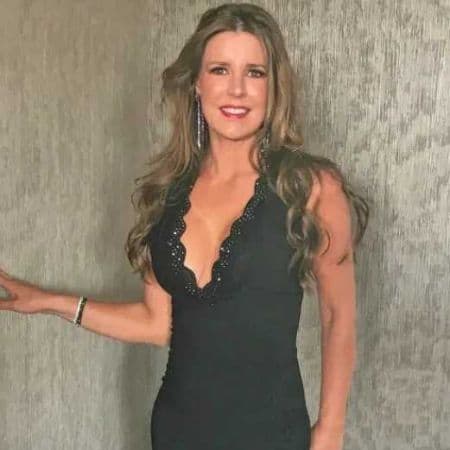 Right now, we will be focusing more on his better half, Ashley. Not only is she an independent woman but a loving mother as well. All will be disclosed right here and right now.
Quick Facts
| | |
| --- | --- |
| Full Name | Louisa Ashley Thompson Manning |
| Birth Date | December 2, 1974 |
| Birth Place | Memphis, Tennessee, USA |
| Nick Name | Louisa |
| Religion | N/A |
| Nationality | American |
| Ethnicity | White |
| Education | University of Virginia |
| Horoscope | Sagittarius |
| Father's Name | Bill Thompson |
| Mother's Name | Marsha Thompson |
| Siblings | Three |
| Age | 48 years old |
| Height | 5'5" (1.65 m) |
| Weight | 58 kgs (128 lbs) |
| Shoe Size | Updating soon |
| Hair Color | Light Brown |
| Eye Color | Dark Brown |
| Body Measurement | N/A |
| Figure | Slim |
| Married | Yes |
| Husband | Peyton Manning |
| Children | Yes |
| Profession | Businesswoman, Real Estate Entrepreneur |
| Net Worth | $1 million |
| Affiliations | Payback Foundation |
| Active Since | 1997 |
| Last Update | June, 2023 |
Where Did Ashley Manning Go To College? Early Life, Family, And Education
The gorgeous and independent woman, Ashley Thompson Manning, was born in Memphis, Tennessee, the United States of America.
She was raised by her father, Bill Thompson, who was a commercial real estate developer And investment banker, and her mother, Marsha Thompson, a homemaker.
Other than her parents, Ashley grew up with her siblings: two sisters- Allison and Leigh, And a brother named Will Thompson. Likewise, she is an American citizen who belongs to The white ethnicity.
From her early childhood, Ashley has always been a bright student. She even participated in many cultural events and fundraising campaigns during those days.
During her junior years, she participated in a program called 'Service Over Self' that aimed At renovating and repairing homes located in Memphis.
Thanks to her charity work, Ashley was inducted into the prestigious Ascensus Society.
As for her education, Manning enrolled at the 'University of Virginia' and graduated with a major in Finance and Marketing in 1997.
How Tall Is Ashley Thompson Manning? Age, Height, And Body Measurements
Kind-hearted from an early age, Ashley Thompson Manning was born on December 2, 1974, which means he is 38 years in 2023.
Similarly, Ashley's star sign happens to be a Sagitarrius. And the people of this sign are known to be curious, energetic, and considered one of the biggest travelers of all.
Also, Manning is a gorgeous lady who stands at the height of 5 feet 5 inches(165 cm) and weighs around 58 kg (128 lb). That aside, the independent businesswoman has a slim figure, even commendable for her age.
Moreover, Thompson has got fair skin complexion with long, light brown hair and dark brown eyes.
How Much Is Peyton Manning's Wife Worth? Net Worth And Income
Since 1997, Ashley has been setting her feet firmly in the business world. The quick thinking in her joining the business right after her graduation helped her career a lot.
Truly, her involvement in the real estate developing business and owning a real estate company of her own has added a lot to her net worth. As of 2023, her net worth amounts to $1 million.
Likewise, Ashley makes a considerable amount from being a small owner of the Memphis Grizzlies, an NBA club based in her hometown in Tennessee.
At the same time, her star player husband has an astounding net worth of $200 million from his successful football career.
Not to mention, the couple now owns a 16,464-square-foot mansion that has a real estate value of $4 million. The mentioned mansion is located in Denver, Colorado.
In 2023, Aside from their lavish estate, the duo has a stock of luxurious cars from Range Rover to Bentley, among many others.
Ashley Thompson Manning | Professional Career
Talking about her career, Ashley got involved in business right after her graduation. Instead, she followed her father and pursued her career in the real estate development business.
Initially, Manning started her new career by building exceptional homes in Tennessee, her hometown. And as we all know, real estate is a rewarding business if done right.
Hence, it was no surprise that Ashley, with her innate talent and his father's guidance, succeeded in making it big as a real estate developer.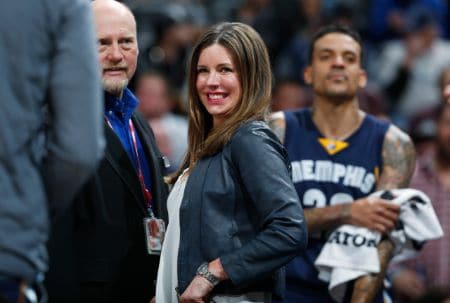 Likewise, her business is doing considerably well, and at the moment, the American-born is planning on expanding her business to other countries.
She has also been working on the development of downtown residential properties in Indianapolis.
Aside from that, Manning is also one of the National Basketball Association (NBA) team owners, the Memphis Grizzlies.
Other owners include former Congressman Harold Ford Jr., Penny Hardaway, and pop singer Justin Timberlake.
Are Peyton And Ashley Manning Still Married? Husband And Children
As we all know, Ashley Manning is a married woman and the wife of former NFL player Peyton Manning. Like his professional football career, Peyton successfully started a family with the love of his life.
Peyton's relationship with Ashley started when her parents, who also happened to be next-door neighbors, introduced them to each other back in 1993.
In the summer, Manning was a freshman in college and left a good impression on Peyton. This all happened before Peyton made it big in the football world.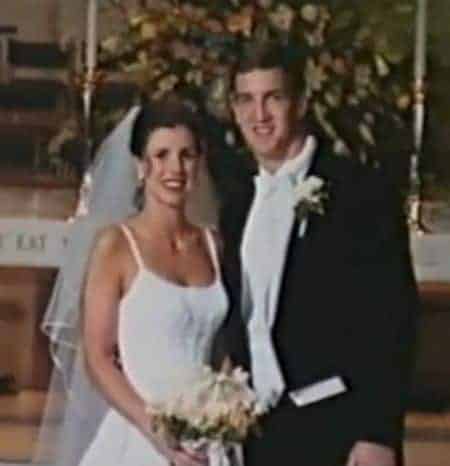 Soon their relationship progressed as it did not take long for the duo to start dating. And finally, in March of 2001, they two exchanged vows and officially became husband and wife.
Even after completing nineteen years into their marriage, their bond is strong as ever. Moreover, they are exemplary couples who have stayed together despite the long years.
Also, the statement 'behind a successful woman, there is a hand of a woman' fits perfectly in this context.
Many might have no idea, but while Peyton was suffering from a year-long injury back in 2011, Ashley encouraged Peyton to fight through it.
Thanks to her support, the NFL player made his way through not one, but two super bowls win.
Ashley Thompson Manning | Life As A Mother
Not only a supportive wife, but Ashley is a loving mother as well. Though it took them a long time to be parents, both of them have been wonderful at it.
On March 3, 2011, Ashley finally gave birth to her twins, a son named Marshall Williams Manning and a daughter named Mosley Thompson Manning.
Together with their children, the family has been living a blissful life in their million-dollar mansion in Denver.
Other than being a good mother, Ashley has been serving her community as well. She is involved in many charity events and programs, including the 'PayBack Foundation.'
Founded in 1999, the husband and wife duo strives to provide leadership and growth opportunities to young men and women of our society.
Moreover, they organize other various after-school programs, summer camps, etc. Not to mention, Ashley has also held breast cancer awareness campaigns in the past years.
Unlike many other philanthropists, Ashley's wants to help others did not come suddenly. From her early childhood, she was more about giving and helping her community.
As mentioned above, she participated in numerous charity events back in her high school too. Furthermore, she was an ardent participant in the "Girl Scout Cookie Program" and owned several "Cookie Rewards" as a result.
Illegal Drugs Controversy
Just as many admired and praised Ashley for sticking to her husband through his struggling years in 2011, many questioned the process she opted for.
After Peyton's recovery from a year-long injury, the couple was drowned in controversy. To clarify, they were accused of possessing and dealing with drugs, HGH (Human Growth Hormone), to be exact.
The accusation came as a threat to Peyton's 18 years NFL career. As per the report by Al Jazeera, Peyton was guilty of buying and selling illegal drugs under his wife's name.
However, Ashley later provided documents that clearly stated they were prescribed and not obtained illegally, as the alleged rumors said.
Nonetheless, the case is still ongoing, and the final verdict on it has yet to be made. We will make sure to update you on this as soon as we see some new progress.
On the other news, an online rumor spread that the couple was having trouble with their marriage.
But the duo declined the rumors and stated they were nothing but a hoax. In fact, the two have been spending more time together, making several appearances.
Social Media Presence:
Despite being the wife of a famous NFL player, Ashley is shy about media exposure. She is not active on any social media handles and loves to keep her private life to herself.
Some FAQs:
What is Ashley Thompson Manning's full name?
As surfaced on the internet, Ashley Thompson Manning's full name is Louisa Ashley Thompson Manning.
What does Ashley Thompson do for a living?
Ashley Thompson is an entrepreneur. She is a well-known realtor, often regarded as the 'Real Estate Mogul.' Ashley owns a real estate development company that promotes the development of downtown residential properties.
Who is Peyton Manning's wife?
In 2023, as much as we know about the Thompsons, Ashley Thompson Manning is the wife of Peyton Manning.