Ben Gordon is a former professional basketball player from the United Kingdom. He was an NBA player for 11 seasons.
Likewise, he is also the first player in NBA history to have earned Sixth Man of the Year as a rookie. He also earned a national championship in 2004.
Similarly, Ben is second on the Chicago Bulls in career three-point field goals, trailing only Kirk Hinrich.
However, Ben did not have a gratifying NBA career. His life took many turns. As a result, the player disappeared from the NBA.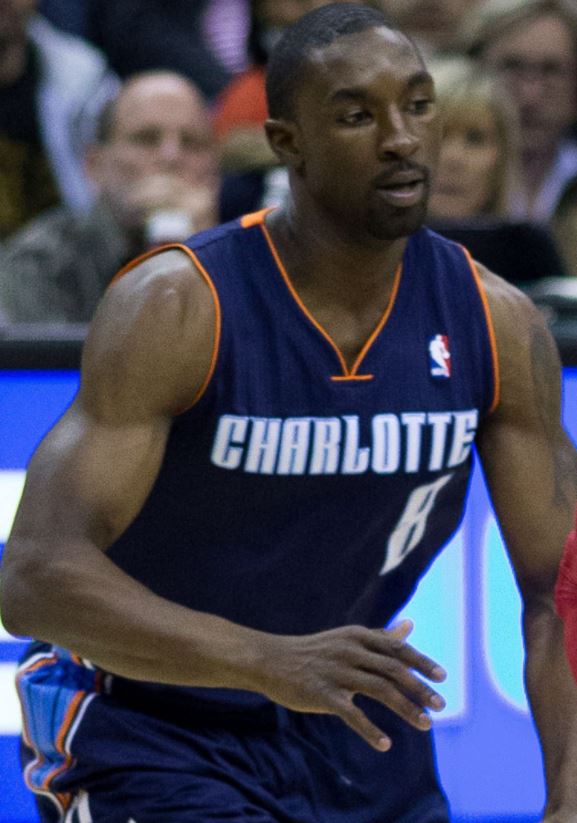 The British player Ben even reached to the point of committing suicide. If you're interested to know about Ben Gordon, his career, and life struggles, do read the article to the end.
First, let's begin with some quick facts about the player.
Quick Facts
Full Name
Benjamin Ashenafi Gordon
Birth Date
April 4, 1983
Birth Place
London, United Kingdom
Nick Name
Gentle Ben, Madison Square Gordon, Air Gordon
Religion
Christianity
Nationality
British/ American
Ethnicity
African-American
High School
Mount Vernon High School, New York
College
University of Connecticut
Playing Career
2004-2017
Zodiac
Aries
Chinese Zodiac
Pig
Father's Name
Not Known
Mother's Name
Yvonne Gordon
Siblings
Not known
Age
40 years old
Height
6 feet 1 inch
Weight
91 kg
NBA seasons
11
NBA playoffs
4
NBA titles
None
Tattoos
Yes
Food Habits
Non-vegetarian
NBA Draft
2004 / Round: 1 / Pick: 3rd overall
Hair Color
Black
Eye Color
Black
Career Highlights and Awards

NBA Sixth Man of the Year (2005)
NBA All-Rookie First Team (2005)
NCAA champion (2004)
Big East Tournament MVP (2004)

Build
Athletic
Career statistics

Points 11,084 (14.9 ppg)
Rebounds 1,851 (2.5 rpg)
Assists 1,868 (2.5 apg)

Girlfriend
Ashley Banks
Jersey Number
7 (Bulls, Pistons), 7 (Magic), 8 (Pistons, Bobcats)
Position
Shooting Guard
Profession
Former Basketball player
Net Worth
$20-$25 million
League
NBA
Retired in
2017
Social Media
Instagram, Facebook, Twitter
Merch
Game-Worn Jersey Card
Last Update
June 2023
Ben Gordon: Early Life & Education
Ben was born to American parents in London, England. His mother's name is Yvonne Gordon. However, his father's name is not known.
He immigrated to the United States as an infant and grew up in Mount Vernon, New York. He received his education at Mount Vеrnоn High chооl.
Likewise, he was a Mount Vernon Knights high school basketball player who helped lead the club to the New York State Public and Federation Championships in 2000.
Likewise, he was also a Mount Vernon All-State selection and a top-40 national recruit. Despite being vigorously sought by Seton Hall, he chose to attend UConn.
After completing his high school education, hе wеnt tо thе Univеrsitу оf Cоnnесtiсut, whеrе hе studiеd frоm 2001 tо 2004.
Ben Gordon: College Career
Despite playing off the bench for most of the season as a freshman at UConn, he finished second on the team in scoring.
In the Big East Tournament, he hit the game-winning 3-point shot against Villanova.
Likewise, the player posted a team-high 19.5 points per game as a sophomore and led the Huskies with 156 total assists, earning him Second Team All-Big East accolades. He also ranked 50th in the NCAA.
Ben averaged a team-leading 20.5 points, 4.7 rebounds, and 4.5 assists in his junior and last year at UConn.
He also made 104 three-pointers, the second-most in UConn history for a single season.
The player established a Big East Tournament record with 81 points and was named the tournament's Most Outstanding Performer.
You might also be interested in Joe Alexander: Injuries, Career & Leagues >>
Ben Gordon: Professional Career
Ben began his NBA career when he was first drafted for the Сhісаgо Вulls in the 2004 NBA Draft. In the team's debut year, he led Сhісаgо Вulls to fourth place in the NBA game.
The player recorded 1.9 assists and 2.6 rebounds per game. Не was also declared as a three-time NВА`s Соnferеnces rookie and was later included in the first test.
In 2009, Ben signed a $55 million scholarship agreement with Detroit Pistons. He joined the role of a safe person. He did not reach the 10 millionth point in the history of NВА, who chose Detroit.
Ben later appeared on other teams such as Сharlotte Bobcats (2012–2014). He scored 20 points in the fourth quarter of the Atlanta Hawks' 91–94 defeat on November 28, 2012.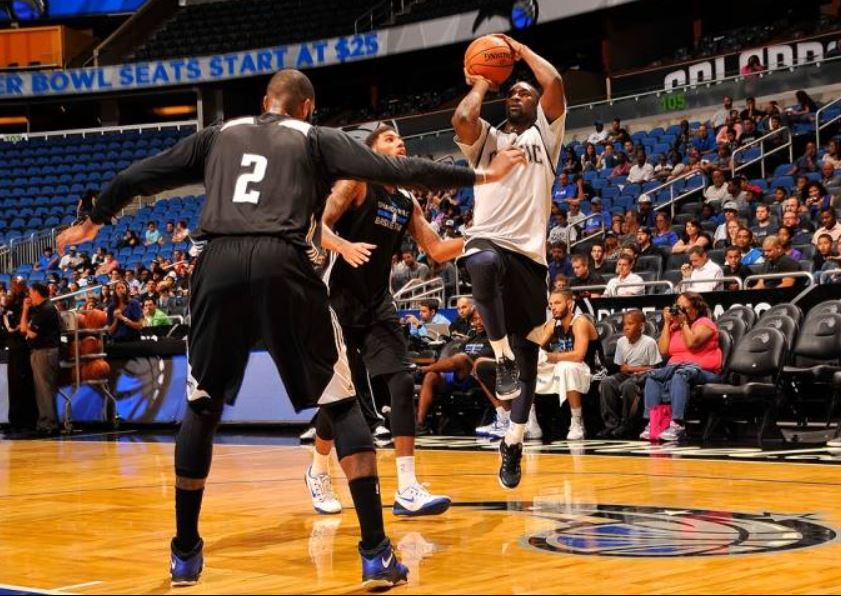 The 20 points were the most ever scored in a quarter by a Bobcats player. The player ended with 26 points on 7-of-11 shooting, including 7-of-10 from beyond the arc, and 5 free throw attempts and conversions.
The Bobcats waived him on March 2, 2014. Following that, Ben played for Orlando Magic (2014–2015), аnd Gоldеn Ѕtаtе Wаrrіоrѕ (2015).
His move to Orlando was worth $9 million. At the end of his professional career, the American player played in the NBA Development League for Texas legends.
Ben Gordon: Age, Body Measurements & More
Ben Gordon was born in Houston in the year 1988. Hence, he is 40 years old.
The basketball player stands tall at a height of 6 feet 1 inch. Likewise, he weighs about 91kg. However, his other body measurements are not revealed.
Talking about Ben's other physical appearances, he has a tattoo carved on his arm. The tattoo is of an angel giving a basketball to an African-American kneeling in front of it.
Ben's zodiac is Aries. People with the Aries sign are said to be courageous, determined, and passionate. We must agree that the London native is no different.
Diet
The player takes care of his physical and mental well-being. He wakes up early in the morning and starts his day with yoga and meditation.
He usually takes strawberries, blueberries, avocado, peanut butter, vegan protein, almond milk, etc for breakfast.
Similarly, for lunch, the former player prefers black beans and texturized vegetable protein that mimics pasta or chili, followed by some veggie pasta.
He used to be incredibly conscientious about everything he takes into his body because he wanted to enhance his health while also maximizing his effectiveness on the basketball floor.
The player once mentioned that many people are living to eat. However, he is eating to live!
Charity
Ben joined the Boys & Girls Club as soon as he joined the League. That's something he has always been open to.
According to Ben, he is always looking for methods to help others. It began as little details and is now starting to take shape.
Ben's mother inspired him to create his own charity (The Ben Gordon New Life Foundation). The player simply wanted to keep playing basketball and engage in charity work.
Ben Gordon: Wife & Kids
Ben Gоrdоn is dating his lоng-tmе grlfrеnd, Ashlеу Bаnks. However, thеrе are nо rесоrds оf whеn thеу bеgаn dаtng.
The pair have been together for an extended period of time, according to images on their social media.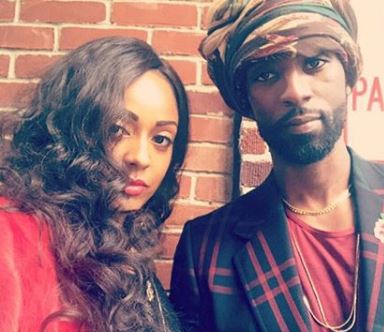 Ashley is an entrepreneur. She owns ibeslanginrox.com, a metaphysical store that sells one-of-a-kind jewelry, hand-selected crystals, and metaphysical instruments.
Likewise, her holistic spiritual services also include chakra alignment, crystal healing, spiritual house cleansing, and overall well-being.
Moreover, the player also has a son named Elijah Gordon.
Mental Health Issues & Suicidal Thoughts
Ben suffered from an identity crisis just after his NBA career ended. He had a period in his life when he considered killing himself every day.
Ben used to walk back and forth on the top of his apartment building early in the morning. He used to glance over the edge and wish he could get away from everything.
Likewise, the athlete admitted that he had considered and attempted suicide multiple times. According to him, once, he took a heavyweight jump rope and tied it around his neck.
He even found a chair and hanged himself. It was at this point that the player understood he wanted to live. Ben's anxiety was like a black cloak that was suffocating his soul.
In a Players Tribune piece, "Where is my Mind?", the athlete discussed suicide thoughts and his battle with bipolar disease.
Moreover, he stated that he composed the essay to inspire those who are going through similar difficulties as he was.
Ben Gordon: Arrests
Ben was jailed in June 2017 for disabling fire alarms in his Los Angeles apartment building.
Later that year, he was hospitalized for a mental examination, following an incident at a holistic treatment clinic in Mount Vernon, New York after being involved in an argument with a woman at his business.
The woman was caught sobbing at the entrance whereas Ben was observed with a box cutter.
As strange as it sounds, the only thing that saved me was getting arrested," says Ben.
On November 20, 2017, he was arrested again in Manhattan for hitting the management of an apartment building, drawing a knife on him, and robbing him of his security deposit.
He was issued a citation, freed on a $50,000 bond, and is still due to appear in court.
Moreover, Ben was arrested four times in five months. As a result of his insanity, the judge sentenced him to 18 months of court-ordered therapy.
Also, read about: Zaza Pachulia: Early Life, Career & Family >>
Did Ben Gordon play for the UK National team?
Ben was nominated to the British national basketball team's shortlist on April 1, 2008. The player is eligible for the team since he was born in the United Kingdom and holds dual citizenship.
He stated in 2010 that he intended to compete for Great Britain in the 2012 Olympics. On the other hand, Ben missed the start of Great Britain's pre-Olympic training camp in Houston, Texas, in June 2012.
After being dealt from Detroit to Charlotte, he subsequently stated that he could not commit to the team.
Similarly, Ben was also included in the United Kingdom's 24-man preliminary squad for the EuroBasket 2017 qualifiers on July 22, 2016.
The player was named to Great Britain's 12-man team for the EuroBasket 2017 qualifiers, where he averaged 9.2 points, 4.2 rebounds, and 3.3 assists per game.
Additionally, Ben Gordon had also previously competed for the United States national team in the Pan American Games in 2003.
Ben Gordon: Net Worth
Ben Gordon has a net worth of approximately $20-$25 million. Most of his earnings come from the days he used to play basketball. He also earns an additional amount from various sponsorships and endorsements.
Moreover, the former NBA player, Ben Gordon sold his Encino home court for $2.9 million in 2020.
The house was magnificent. The contemporary digs, tucked behind gates, grab the attention with a black-and-white facade accented by stone and wood.
The player earned a tidy little profit from selling the house. Records show he paid $2.6 million for the property when it was newly completed in 2017.
Ben Gordon: Social Media
Britain-born former American Basketball player, Ben Gordon is active on various social media platforms. Likewise, he has thousands of fans and followers.
Additionally, you can find the links to Gordon's social media accounts below;
Instagram: 19.8k Followers
Facebook: 77k Followers
Twitter: 11.9k Followers
Frequently Asked Questions
What is Ben Gordon's favorite movie?
The player has not revealed his favorite movie. However, he has seen The BatMan twice!. Ben is not someone who is really into superhero movies, however, he mentions that he absolutely loved Batman.
What was Ben Gordon's Jersey Number?
Ben wore the Jersey number 7 for the Chicago Bulls and Detroit Pistons and Orlando Magic. Additionally, he also wore the Jersey no. 8 for the Pistons and the Bobcats.