Ben Zobrist, aka "Zorilla," is a former American professional baseball second baseman and outfielder who played in the MLB from 2006 to 2019. As of 2023, his divorce from Julianna Zobrist is yet to be settled.
He has played for three World Series, becoming the two-time World Series champion consecutively.
Zobrist is referred to as a "super utility player" and one of the seven players in MLB history to win back-to-back World Champion series, along with conquering 2016's World Series Most Valuable Player.
During his professional baseball career, he appeared for different teams, including Tampa Bay Devil Rays, Oakland Athletics, Kansas City Royals, and Chicago Cubs.
An exceptional baseball athlete indeed. Let's explore more in-depth about "Zorilla." Let's look into some quick facts first.
Quick Facts
Full Name
Benjamin Thomas Zobrist
Birth Date
May 26, 1981
Birth Place
Eureka Illinois
Age
42 Years Old
Nickname
Zorilla
Religion
Christianity
Nationality
American
Ethnicity
White
Education
Eureka High School, Calvary Bible College, Dalla Baptist University
Horoscope
Gemini
Father's Name
Tom Zobrist
Mother's Name
Cynthia Zobrist
Siblings
Serena Zobrist, Noah Zobrist, Peter Zobrist, Jessica Zobrist
Height
6'3"/1.90 m/190 cm
Weight
90 kg/198 lb.
Build
Athletic
Shoe Size
Unavailable
Hair Color
Light Brown
Eye Color
Brown
League
MLB
Marital Status
Divorced
Spouse
Julianna Zobrist
Children
Zion Benjamin Zobrist, Kruse Allegra Zobrist, Blaise Royal Zobrist
Profession
Professional Baseball Athlete
Position
Second-baseman, Outfielder
Former Teams
Tampa Bay Devil Rays, Oakland Athletics, Kansas City Royals, Chicago Cubs
Net Worth
$51 million
Career Highlights & Awards
All-Star (2009, 2013, 2016)

World Series Champion (2015, 2016)

World Series MVP (2016)

Social Media
Instagram, Twitter
Merch
Autograph baseball, Trading card
Last Update
June 2023
Early Life, Family, & Education
The retired professional baseball athlete Ben Zobrist famous as 'Zorilla,' was born on May 26th,1981, to his proud parents, Cynthia Zobrist and Tom Zobrist, in Eureka, Illinois.
Ben's father is a senior pastor of Liberty Bible Church located in Eureka. He has four siblings; Serena Zobrist, Noah Zobrist, Peter Zobrist, and Jessica Zobrist.
The former outfielder has been interested in baseball since he was a toddler and started playing baseball when he was 8.
Ben and his friends even built their wiffle ball field behind his house. It was as if he always knew that he was meant to play baseball.
Age, Height, And Body Measurements
The former baseball star is 42 years old. Ben was born on May 26, so his zodiac sign is Gemini, and people under this sign are mostly known for being adaptive, outgoing, and intelligent.
Zobrist has an athletic physique weighing 90 kg (190 pounds) and stands at an impressive height of 6 feet 3 inches (1.90 meters).
Adding to his physical features, he has light brown hair and brown eyes.
We undoubtedly got to witness these traits in Zobrist throughout his career as a professional baseball player.
Education
Benjamin attended Eureka High School and graduated in the year 1999. He thought baseball was pretty much over for him after his last high school game, as none of the professional college recruiters or scouts considered him.
Thus, Ben planned to attend Calvary Bible College, in Kansas City, Missouri. Nevertheless, his high school coach thought otherwise and encouraged Ben to participate in Peoria, Illinois's annual summer event.
He performed well in the event and was given an offer at Olivet Nazarene University to play college baseball.
During his time in Olivet, he played as a second baseman, shortstop, and pitcher. Throughout his time at Olivet, he won many awards. In 2002, he was named to All-CCAC and All-Region VII First Team, and received NAIA Honorable Mention All-America status.
Likewise, he was named the First-team All-Region VII, Chicagoland Collegiate Athletic Conference Player of the Year, and First-team NAIA All-America in 2003.
Later, he transferred to Dallas Baptist University during his senior year, where he played as a shortstop. He indeed achieved a lot during his college baseball career.
Baseball Career And Profession
Ben's professional career kickstarted after playing for the Twin City Stars of the Central Illinois Collegiate League (now Prospect League) in 2002 and the Wisconsin Woodchucks of the Summer Collegiate Northwoods League in 2003.
He was also voted team MVP and led his team to the League Championship.
Tampa Bay Devil Rays
The Houston Astros drafted Ben as the shortstop during the sixth round of the 2004 MLB draft. He was traded to the Rays for Aubrey Huff on July 12th, 2006.
On August 1st, 2006, Zobrist made his MLB debut with Tampa Bay. Ben struggled during the seasons of 2006 and 2007 with Tampa Bay.
However, he was later helped by the batting coach, which improved Zobrist's skills and showed his improvement for the Rays during the 2008 season. Thanks to his performance, he went to his first World Series as part of the Rays.
2009 Season
During the 2009 season, Ben was placed in the right field and was made the starting second baseman after Akinori Iwamura's injury.
His exceptional performance in the league earned him MVP of the Rays by the Tampa Bay Chapter of the Baseball Writers Association Of America. Zobrist also earned a trip to his first All-Star Game in St. Louis in 2009.
Zobrist's manager Joe Maddon gave him his famously known nickname 'Zorilla' in the 2009 season.
2010 – 2014
On April 23, 2010, Zobrist and the Rays agreed to a three-year/$30 million contract, including a team option for the 2014 and 2015 seasons.
During the 2011 season, on April 28th, 2011, Ben recorded eight RBIs in the 15-3 win against the Minnesota Twins.
Another game was held during the day, where Zobrist again drove in another two runs, making a total of 10 RBIs for the day.
As he proved his skills in the previous seasons, the Rays utilized Zobrist's skills in the 2012 league at multiple positions, including shortstop, outfielder, and second baseman.
During the 2013 season, Zobrist was named an All-Star for the second time. He recorded his 1,000th career in a match against New York Yankees in the Yankee Stadium on September 10th, 2014.
Oakland Athletics
The Rays later traded Zobrist and his teammate Yunel Escobar to the Oakland Athletics in exchange for John Jaso and Daniel Robertson.
Ben hit a two-run home run during his league games with the Oakland Athletics in his first at-bat on an opening day.
Sadly, Zobrist suffered an injury, a torn left knee medial meniscus, which kept him on the 15-day disabled list.
He also had to go through knee surgery, which kept him out of action for 4-6 weeks.
Kansas City Royals
Oakland Athletics traded Zobrist to the Kansas City Royals for Sean Brooks. While playing for the Royals, he played a total of 59 games in the regular season.
The Kansas City Royals won the AL Central Division, ALDS, and advanced to the World Series, defeating the Toronto Blue Jays in six games and became the American League Champions.
The Royals won the 2015 World Series by defeating the New York Mets in four out of the five games.
Chicago Cubs
Zobrist agreed to a 4-year contract worth $56 million with the Chicago Cubs on December 8th, 2015, where he was reunited with Joe Maddon, his former manager of the Tampa Bay Rays.
Chicago Cubs advanced to the National League Championship Series and the 2016 World Series.
He was named World Series Most Valuable Player and received his second World Series Ring.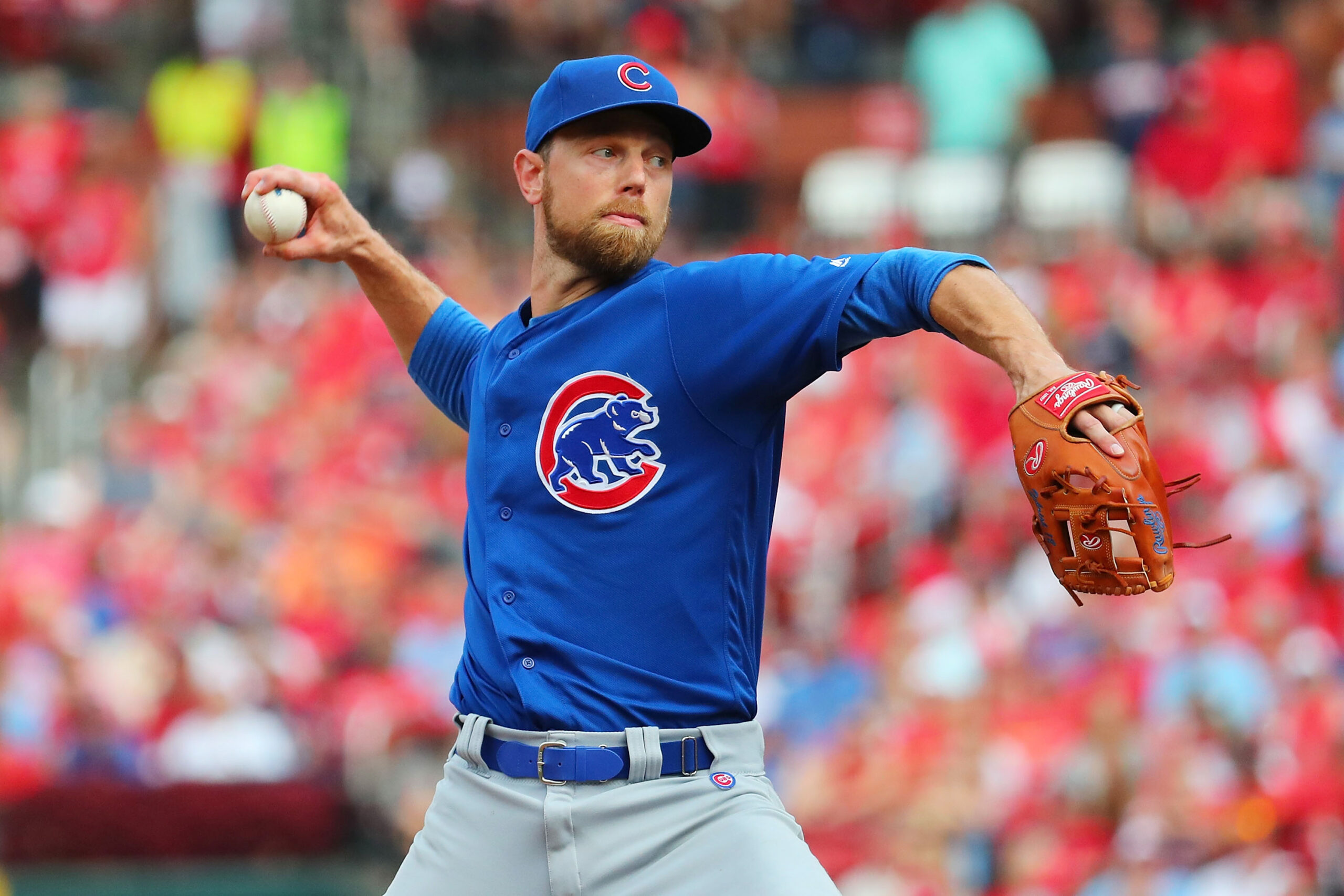 In 2017, Ben was the finalist for the Gold Glove Award at second base. Zobrist was ejected for the first time in his career by a home plate umpire on August 14th,2018. The same year, he had a career-high batting average of .305.
In 2019, Ben played 26 games before being placed on the restricted list to deal with a family emergency on May 6th. He announced his return in late July.
Zobrist began the rehab assignment with the Myrtle Beach Pelicans and South Bend Cubs. After his arrival, he had his first Major League pitching appearance, striking out Yadier Molina in September 2019.
Retirement
In February 2020, Jon Heyman, a baseball insider, reported Zobrist was not looking forward to playing in the 2020 season.
Ben confirmed his retirement on March 6th,2020, saying he was open to joining the Cubs in a non-player capacity in the future.
Career Stats
Net Worth
Reviewing Ben's contracts with former teams in the past, it is well-known that he was a very well-paid professional athlete.
Moreover, Zobrist's net worth is estimated at around $51 million as of 2023.
Wife And Children
Ben Zobrist was married to Christian musician Julianna Zobrist in 2005. They have three children Zion Benjamin Zobrist, Kruse Allegra Zobrist, and Blaise Royal Zobrist.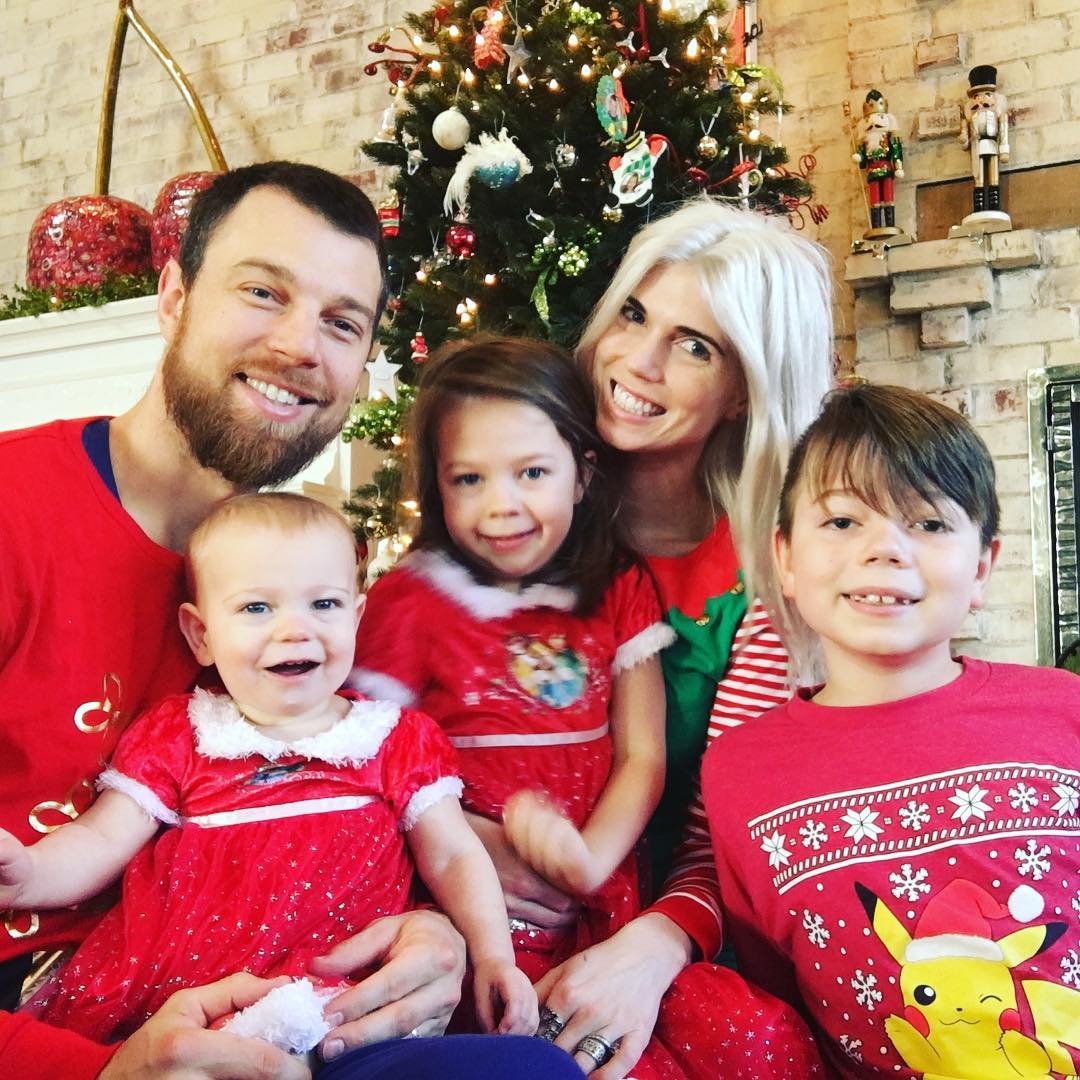 Zobrist filed for legal separation in Tennessee, while Julianna also filed for divorce in Illinois on the same day in May 2019.
Ben accused his wife of being guilty of inappropriate extra-marital affairs, which renders further cohabitation impossible. His ex-wife was also found to have spent $30,000 of Ben's money on a party for a married pastor, whom she was sleeping with.
In the divorce proceedings, Julianna was seeking an equal split of marital assets with an additional $4 million, while Ben demanded 60% of the marital-estate assets.
However, there is no official news of their divorce settlement as of now.
Podcast
With Tim Dillard, Ryan Schmalz, and Joshua Costello, Ben Zobrist had their podcast, The SHOW and GO Podcast, categorized as a baseball podcast.
In the podcast, they talked about baseball basics for amateur players, coaches, leagues, and various players, basically involving everyone and everything that comes under baseball.
The podcast has a total of 17 episodes, the last episode airing on March 18th, 2019.
Interesting Facts About Ben Zobrist
Ben is a former counselor at Camp of Champions USA, a summer day camp in central Illinois. Zobrist often talks regarding his early life success and career at church events, which he credits to God.
Ben played a cameo role in the 2013 film Ring the Bell, released by Provident Films.
Social Media Presence
Ben does not seem to be a social media person, as he has been inactive on Instagram since February 2018.
However, he is still available on Instagram under the handle @benzobrist18.
Instagram: 259k followers
View this post on Instagram
Popularity
Ben has been in the limelight for his impressive baseball career and his divorce case with Julianna.
The above graph illustrates the fluctuating popularity of Ben based on Google searches in the United States over a year.
Frequently Asked Questions
Are Julianna Zobrist and Ben back together?
Ben Zobrist and Juliana Zobrist have not disclosed any information regarding them getting back together.
What happened to Ben Zobrist?
Ben Zobrist left the league on May 6th, 2019, due to a family emergency and returned in September 2019. Later, Ben announced his retirement on March 6th, 2020.
Which was the last team Zobrist played with?
Before his retirement, Zobrist played with the Chicago Cubs. He last played in the 2019 season and played for 47 games only.
Is Ben Zobrist a hall of Fame?
Ben is not in the hall of Fame.