If you are into the mystery type of board game, then consider yourself lucky because we have listed some of the best deduction board games you could get your hands on.
Some of the board games mentioned below are soo interesting that it would make you regret for not knowing them sooner.
The games in today's listing will allow us to dive into mysteries and explore our heart's content without any real risk.
12 Best Deduction Board Games
We will be ranking these games based on their popularity and review. Also, these games can be found on Amazon, so if you are interested in buying them, you can do so.
So, put on your spy glasses because we will be diving into the world of deduction board games, where everything is filled with mystery.
| | | |
| --- | --- | --- |
| Rank | Name of Games | Cost |
| 12 | Detective: A Modern Crime Board Game | $32.95 |
| 11 | A Fake Artist Goes to New York | $33.25 |
| 10 | Crossfire | $10.89 |
| 9 | One Night: Ultimate Werewolf | $24.99 |
| 8 | Coup | $14.97 |
| 7 | Fugitive | $24.82 |
| 6 | Deception: Murder in Hong Kong | $39.99 |
| 5 | The Resistance: Avalon | $14.29 |
| 4 | Secret Hitler | $35 |
| 3 | Love Letter | $11.99 |
| 2 | Code Names | $17.39 |
| 1 | Decrypto | $22.99 |
12. Detective: A Modern Crime Board Game
If you are into detective type of mystery-solving game, then this one's for you. Here, we have to play a detective, using everything at our disposal in order to solve 5 different cases to complete the box.
And the fun part about this is that all 5 cases are interconnected to each other. Besides, the final mystery cannot be deciphered without completing all the other cases.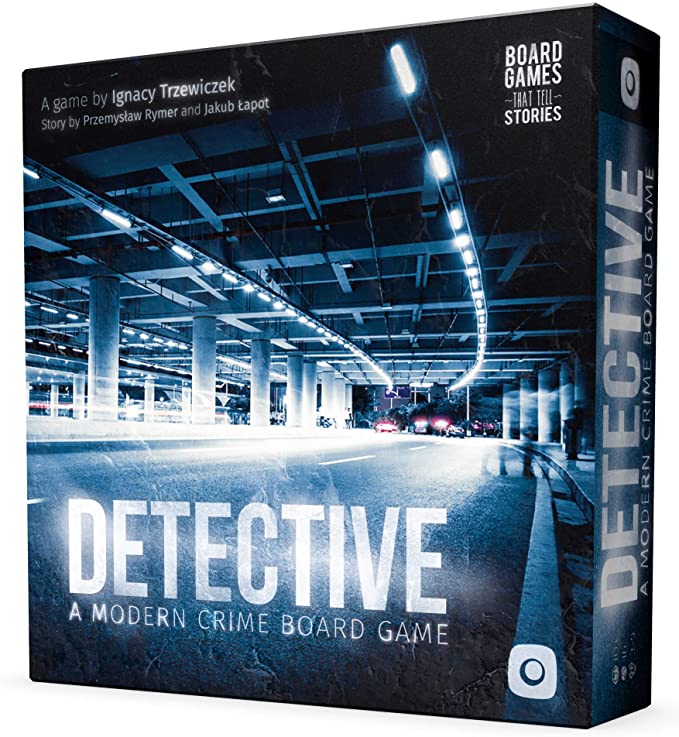 In addition, the best part about the game is that all the case files are provided to us in the box, and we will have to log in to the game's online database and search on the internet for the information. This part of the game makes it even more immersive.
As a result, it ranks 12th in the best deduction board games ranking.
<10 Best Engine Building Board Games>
11. A Fake Artist Goes to New York
If playing as an imposter is the type of game you like, then this one's for you. A Fake Artist is a fun drawing game that is meant to be played by a group.
Here, each player gets the same word from a given topic except for one player who randomly gets the role of the fake artist.
After each of the players gets their word, they have to take turns drawing a single line trying to create an image of the word they received. During this, the fake artist has to try blending in.
Each player has their own colored marker, so everyone knows what each person drew. So, before the image is completed, they have to find the imposter. Else, the fake artist wins.
10. Crossfire
A game set in the world of Spectre Ops, Crossfire is a board game where you will have to play as a given character to save a Raxxon exec from assassination in broad daylight.
In this game, there are multiple interesting roles and modes which drastically change the standard social deduction game formula. Plus, the game is very quick to play.
During each round, players get to see several role cards, which will then be shuffled around the board. This way, players will know bits and pieces of information but never enough to be sure.
And, just like any social deduction game, players can openly beg, lie, threaten, and accuse each other. It is all up to us what to say or do next.
9. One Night: Ultimate Werewolf
For most people, One Night: Ultimate Werewolf is the first social deduction game. In other words, this game is soo popular that almost everyone whose into social deduction games has played it at some point.
Talking about the game, Ultimate Werewolf can be called a re-creation of the game Mafia, where players are given a role to choose. The first one being Baddies (Werewolves) & the second one being Goodies (Villagers).
Here, players from each side have to guess the other's role by their actions and abilities. However, certain villagers acquire special abilities to let them see other players' cards or hosts with other advantages.
During this, the Werewolves have to stay hidden and murder all of the remaining villagers.
<Ranking Top 7 Sports Board Games of This Year>
8. Coup
Set in the world of Resistance, Coup is another social deduction game where one must know when to lay low and when to call a bluff.
Requiring a minimum of 2 players, Coup is a fun and interesting game that takes only a minute to understand and around 10 minutes to finish.
Here, each of the players will get 2 hidden cards that grant them a special ability that can be performed during their turn. However, only one action can be performed during their turn.
Besides, each player can claim any card or action out of the only 3 of each character in a deck that you'll need to brush up on your card counting skills.
7. Fugitive
Set in the world of Burgle Bros, Fugitive is a 2-player high stakes game of cat-and-mouse where the fugitive player has to hide and run from the other player posing as a Marshall.
This game tries to depict that while running from the Marshall, it is not always about endurance but also about mind games and the ability to slip away.
In this game, each player has to play cards numbered between 1-42 along with special event cards. Above all, fugitive's have to play cards facedown and ultimately play the final 42 cards in order to escape the Marshall successfully.
As for the Marshall's role, they must uncover cards by guessing numbered cards based on the available information and tracking down the fugitive before they escape.
6. Deception: Murder in Hong Kong
Another murder mystery social deduction game, Murder in Hong Kong, is one of the best deduction board games on the market.
In this game, the story revolves around a murder that has occurred in Hong Kong, where players will become part of the investigation team. And, among this investigation team lies the murderer who can secretly sabotage the investigation from the inside.
Although the roleplay of the game isn't any different from similar titles, the game feels extremely good and polished.
Hence, making an extremely interactive fun game to play.
5. The Resistance: Avalon
The Resistance: Avalon is the 5th ranking best deduction board game available for purchase.
Just like in most social deduction games, each player is either a bad guy or a good guy. Here, a minion of Mordred means bad guy, and a loyal member of Arthur's court means the good guy.
Here, players have to try and convince each other that they're the good guy in order to be sent out on missions. After permission has been granted, the players need to secretly choose to either pass or fail the mission based on their role.
In times, this game can be quite heated.
4. Secret Hitler
Besides the name of the game, Secret Hitler is one of the newer social deduction games that has gained quite popularity among the masses.
Aside from the name, nothing in the game promotes or includes anything related to the Nazis. This game's concept is similar to the games like Avalon and Werewolf.
Talking about the game, it is about a hidden fascist faction in a group of liberals whose main aim is to place Hitler in power. Hitler knows that the group consists of his supporters but doesn't know their identity.
The whole idea behind each side trying to win creates tension of its own throughout the game, making it even more fun and interesting to play.
3. Love Letter
Just like the name suggests, it's about a love letter.
Moreover, it is a cheap and straightforward card game where players need to count cards and bluff each other in order to win. You can either play it in a series of rounds for points or just play rounds.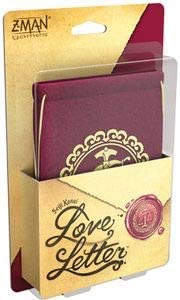 Also, players get to use various abilities based on the card and eliminate each other until either 1 player remains or the draw deck runs out.
Likewise, the cards in each player's hands represent who currently has their love letter. This love letter is to the princess. Therefore, a winner is announced based on the player with the highest influence card at the end of a round.
2. Code Names
Ranked 2nd Code Names is one of the best deduction board games where players are split into 2 teams with directions provided to find spies on a grid of cards.
In addition, each team consists of a spymaster who knows the exact location of their spies. The spymaster has to guide their team to the correct card with a 1-word clue.
This game is better suited for adults as it becomes extremely tense and requires cooperation among the players to figure out what the spymaster is trying to say.
1. Decrypto
Finally, coming to the end of the list, Decrypto is the number one ranking best deduction board game that's available for you to purchase.
In this game, players are given a set of coded message which needs to be deciphered in the correct order of the words.
Nevertheless, players need to use single-word descriptions in order to successfully guide their teams to the correct order. Watching players try their hardest not to misinterpret things can be quite humorous most of the time.
Decrypto uses 4 boxes with a red plastic film which players can use to decrypt the information.
To effectively use it, players must put a card into the box, this is when the red film filters out the gibberish on the cards and allows players to see the contents of the text.
Conclusion
Deduction games aren't only about seriousness and mysteries. It's also about all the laughter and funny moments it brings along. After all, it's a game to lighten up gatherings. These type of games are what makes parties and campings fun.
So, which one caught your eye? And, in case your favorite deduction game didn't make our ranking, do let us know. We will try to include it next time.