In today's game, an edge rusher is essential in both the offensive and defensive end. Hence, do you want to know who the best NFL edge rushers are?
Well, worry not, as this article will discuss the 15 best NFL edge rushers. The primary role of an edge rusher is to create space for the runner or tackle the runner.
Depending on the play, they can either be 4-3 defensive ends or 3-4 outside linebackers. Therefore, they do it all by initiating a pathway or stopping the ball.
They are the heroes behind the screen as they aren't often seen touching the balls but are seen creating plays to take advantage of the game.
It doesn't just take athleticism to be recognized as the best NFL edge rusher; instead requires proper use of one's assets and game IQ.
Moving on, Von Miller is one of the best NFL edge rushers in 2023. The edge rusher recently brought the exact old replica Lombardi Trophy on January 18, 2023, and left outside the equipment room to motivate his teammates.
So without further ado, let's know the 15 best NFL edge rushers.
Ranking 15 Best NFL Edge Rushers
The best NFL edge rushers mentioned below are assembled based on speed, tackles, getting off the ball, and dominance.
Further, before jumping into the details about the 15 best NFL edge rushers, let us quickly view the names in the list.
| | |
| --- | --- |
| Player Name | Team |
| 15. Za'Darius Smith | Green Bay Packers |
| 14. Robert Quinn | Chicago Bears |
| 13. Calais Campbell | Baltimore Ravens |
| 12. Frank Clark | Kansas City Chiefs |
| 11. JJ Watt | Houston Texans |
| 10. Danielle Hunter | Minnesota Vikings |
| 9. Cameron Jordan | New Orleans Saints |
| 8. Chase Young | Washington Football Team |
| 7. Chandler Jones | Arizona Cardinals |
| 6. Nick Bosa | San Francisco 49ers |
| 5. Khalil Mack | Chicago Bears |
| 4. Joey Bosa | Los Angeles Chargers |
| 3. T.J. Watt | Pittsburgh Steelers |
| 2. Myles Garrett | Cleveland Browns |
| 1. Von Miller | Denver Broncos |
15. Za'Darius Smith
Za'Darius Smith is an American football outside line breaker who is also a two-time Pro Bowler. He was drafted in the fourth round as the 122nd pick by the Baltimore Ravens in the 2015 NFL Draft.
It took him some time, but Smith developed into a great outside linebacker. Initially, the player filled the role of a weakside linebacker.
As a result, we didn't see his dynamic performance from the start. However, his contribution was very fruitful regardless of it being unnoticed.
The Ravens' linebacker didn't make headlines until the start of the 2018 season, as he recorded three sacks.
Hence, the league named him the Defensive Player of the Week. Furthermore, Smith led Baltimore in sacks that season alongside recording career-high 45 combined tackles.
Despite his excellence, the linebacker was not very happy with his role. As a result, he signed with the Packers in the 2019 season.
This decision proved to be worthwhile for the player in his first season. He finished with a career-high of 13.5 sacks.
On March 22, 2022, Miller signed with the Minnesota Vikings on a three-year deal. He was named NFC Defensive Player of the Month with 14 tackles, 6.5 sacks, and a pass breakup.
Furthermore, the football outside line breaker refused to shake hands with the Packers captain on January 2, 2023, as the Packers released him following an injury in the 2021 season.
As a result, he decided to sign with their North rival Minnesota.
14. Robert Quinn
Robert Quinn is a physical freak who can outrun anybody in the league. Compared with his strength, his body size makes him one of the best NFL edge rushers.
Quinn had his best career season with the Los Angeles Rams and is moving from one team to another. However, he still has the same explosiveness on his feet.
He signed a five-year, $70 million contract deal with the Chicago Bears on April 1, 2020. Quinn made his debut against the New York Giants, recording his first sack in the 17-13 win.
He was traded to the Philadelphia Eagles in the 4th round of the 2023 NFL Draft, and his contract was activated on January 7, 2023.
13. Calais Campbell
Calais Campbell is a talented athlete who knows how to get the job done no matter what. He is an expert in getting loose from the defense for tackles.
It looks almost impossible for a big guy like Campbell to slip from his defender easily. No one will believe he does that until they see his game.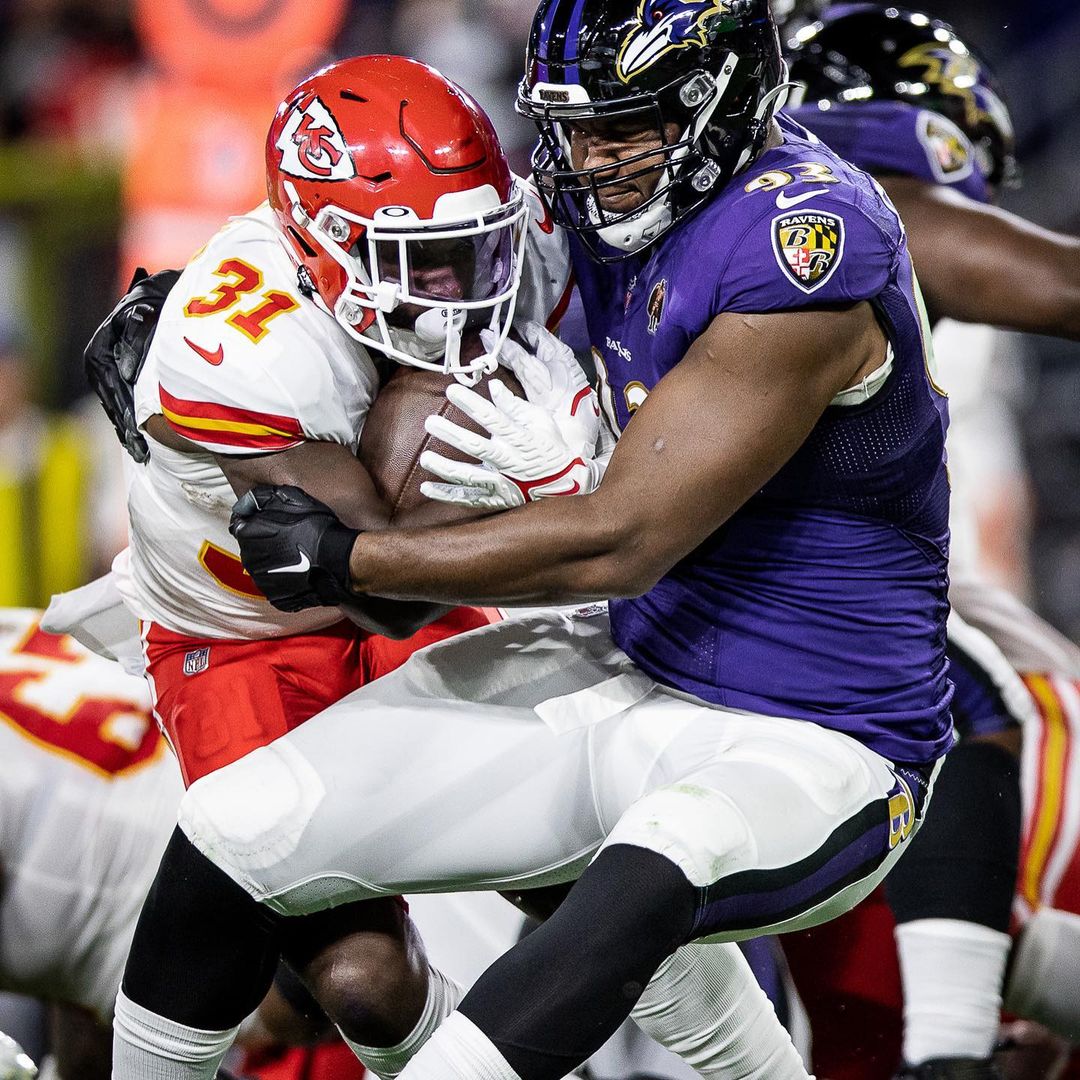 Of course, his strength comes in the conversation while getting loose, but his feet work, and his ability to get low despite his large size is the one that surprises everyone.
To elaborate, in 2017, Campbell finished with a career-high 14.5 sacks. As a result, fans renamed the Jacksonville Jaguars the Sacksonville Jaguar, referring to Campbell's sacks.
On March 19, 2020, he was traded to the Baltimore Ravens. Soon after the trade, Campell signed a one-year contract extension.
The defensive end re-signed a two-year contract extension worth $12.5 million with Calais on April 9, 2022.
He might think of retirement this 2023 off-season but would try to continue his spectacular career.
12. Frank Clark
Frank Clark is a defensive asset that every team would target in free agency. He is a powerhouse of energy, intensity, and explosiveness.
After the Kansans City Chefs failed to make it to the Super Bowl in 2018, they signed Clark to strengthen their defense.
Frank, "The Shark," had a fantastic season with the chefs. He helped them win the Super Bowl LIV and made everyone realize to never sleep on him.
He recorded 22 tackles and 4.5 sacks in the 14 games in 2021. As a result, he was selected for his 3rd pro-Bowl.
On October 25, 2022, the Kansas City Chiefs defensive end was suspended for two games for his arrest in June 2021.
His team, Kansas City Chiefs, secured a 27-20 win against Jacksonville Jaguars on January 22, 2023.
11. JJ Watt
The former three-time defensive player might have slowed down since his glory days, but JJ Watt hasn't stopped feeding on opponents.
JJ is still the same beast with the mentality of getting past his defender no matter what. With his size to his advantage, JJ is tough on field.
Watt was a two-time NFL sacks leader in 2012 and 2015. His game might not look as explosive as it was in his prime, but he still has the fundamentals.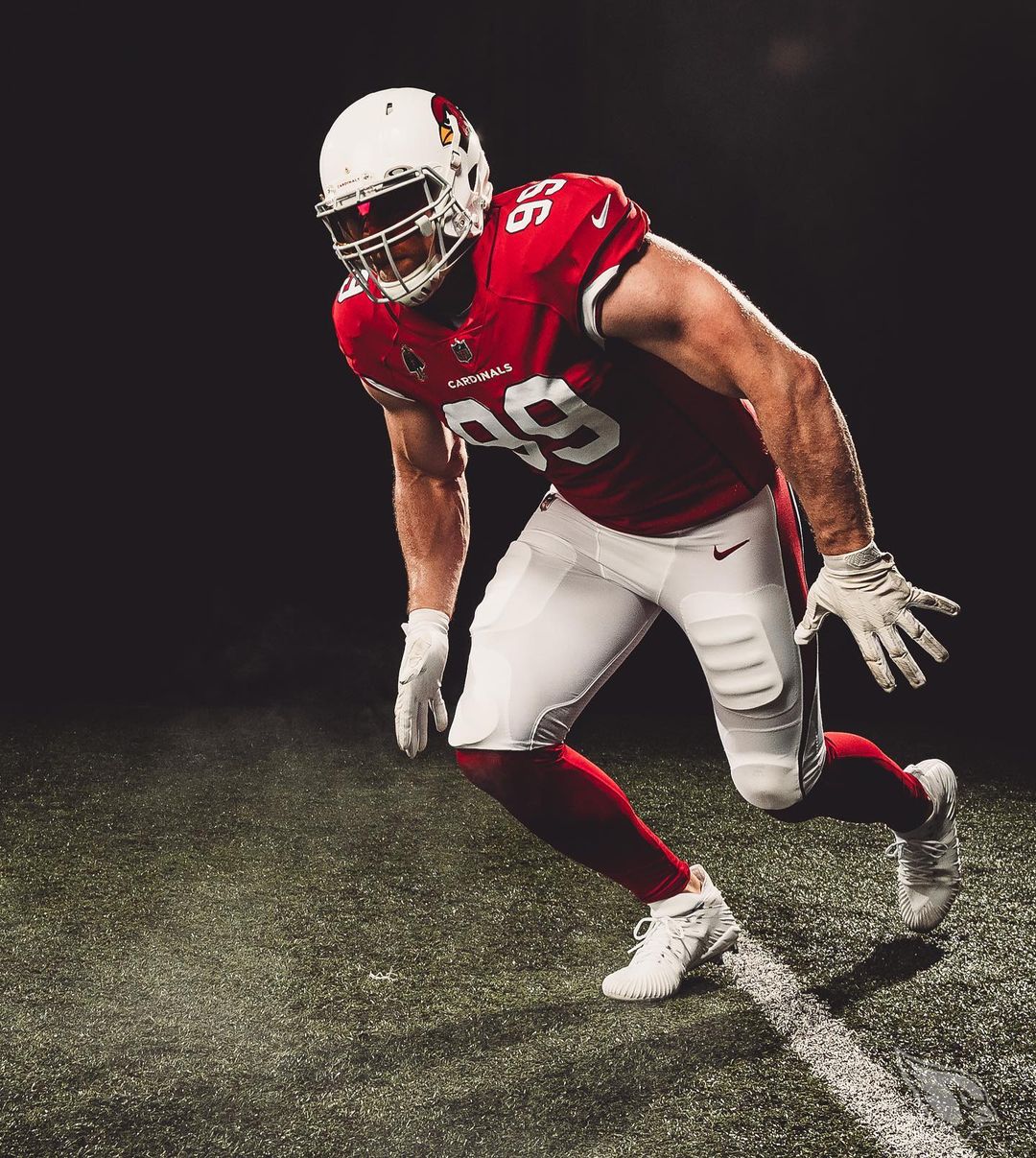 JJ is, without a doubt, one of the most outstanding defensive linemen in the league's history. He is the Texans' franchise leader in sacks and forced fumbles with a record that might never be broken.
The Cardinals acquired him on a two-year deal worth $28 million on March 1, 2021. In Week 7 against his former team, he suffered a shoulder injury that kept him away for a while.
Sadly, Watt retired from his professional career on September 28, 2022, after his heart was shocked into a rhythm.
10. Danielle Hunter
It seems almost impossible for a player to beat a 6'5″, 263-lb player as fast as Danielle Hunter.
He is the fastest and strongest player in NFL history to register a 40-yard dash in just 4.57 seconds. Moreover, the athlete is freakishly athletic as he recorded a 10 ft. 10.5-inch board jump.
Likewise, a 36.5-inch vertical jump is insane for a player his size. Besides being athletic, the player is super intelligent and crafty.
Hunter reads the defensive play well and formulates a perfect plan to fumble or tackle the ball. There is no stopping this player, as he will spin, overpower or sneak his way to stop the offensive play.
Even when the NFL player is getting double team, Hunter makes his way out and gets the job done in no time. Therefore, he is the youngest player in the league's history to have recorded 50 sacks.
Danielle signed a five-year, $72 million extension with the Baltimore Vikings on June 27, 2018, which includes a $40 million guaranteed and a $15 million signing bonus.
Hunter started the 2021 season, netting 6 sacks in the first 7 games. Unfortunately, he suffered a season-ending torn pectoral muscle that kept him out for the 2nd consecutive season.
The Jamaican-born American football outside linebacker is set to reserve a cap hit of $13 million in 2023.
9. Cameron Jordan
Cameron Jordan has been with the New Orleans Saints enough to become the team's defensive culture.
He was drafted by the Saints in the 2011 NFL Draft as the 24th pick in the first round. Since then, Jordan has been with the team and actively leads the team in defensive stops.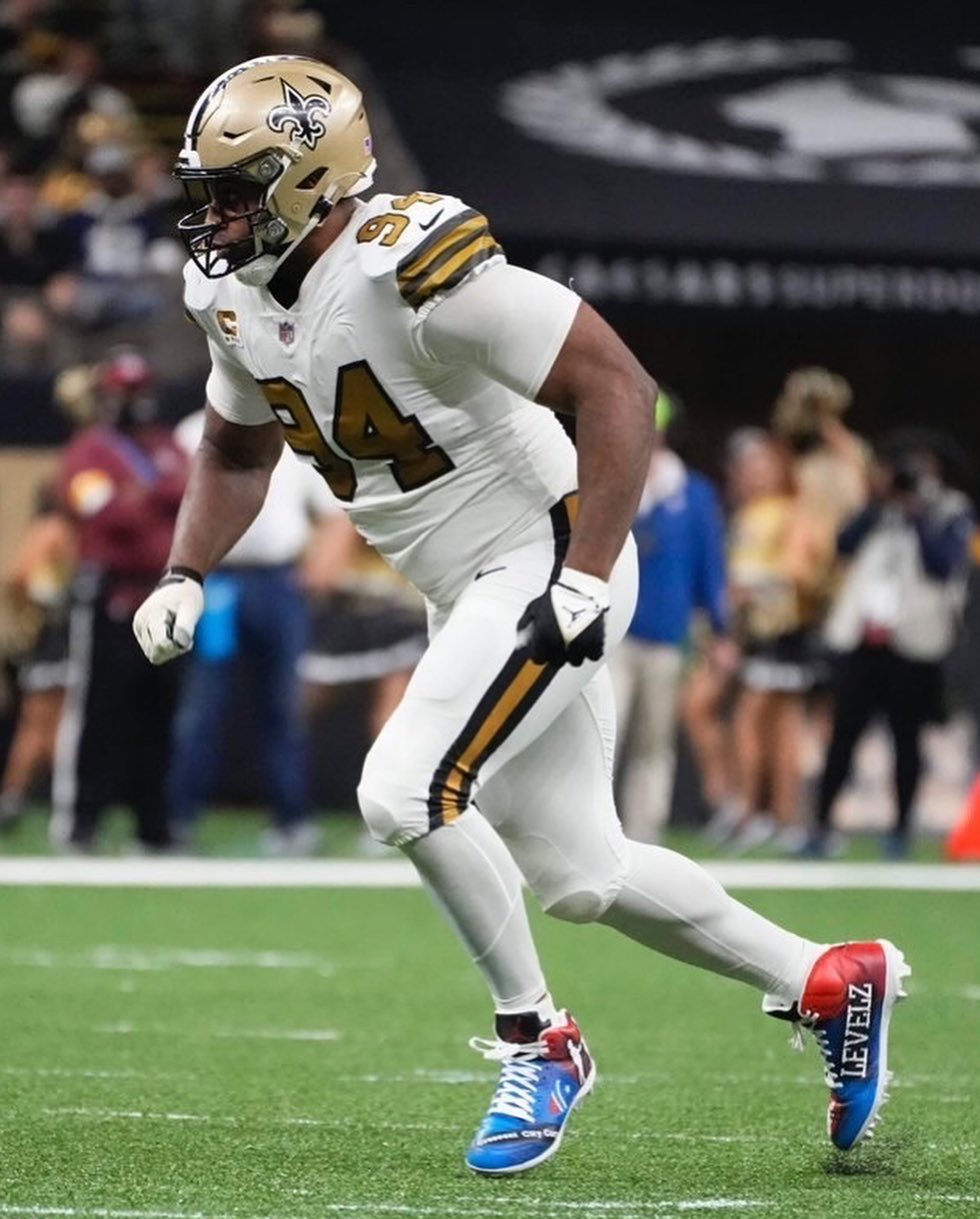 The defensive end is the powerhouse for the very vocal team and can back up his talk. He was named to his seventh Pro Bowl in the 2021 season.
The NFL fined him $50k on December 10, 2022, for faking an injury against Tampa Bay Buccaneers.
However, after appealing, Jordan will not have to pay the fine, according to January 20, 2023, report published by ESPN's Adam Schefter.
8. Chase Young
Chase Young is great, but one thing that makes him stand out is that he is a rookie. He is so much explosive to the point that it's scary to watch him play defense.
If none were to mention that Young is a rookie, many would surely assume him to be in his prime. Yes, that's how good of an impact this player has over the game.
Even during his collegiate career, he set a career-high record of 16.5 sacks in a single season. Therefore, NCCA named him the unanimous All-American.
Similarly, he also received various defensive titles alongside being named the Big Ten Male Athlete of the Year.
Hence, it was already clear that Young would be a lottery pick as he decided to enter the 2020 NFL draft.
Therefore, the Washington Football team drafted Chase in the 2020 Draft as the second pick in the first round.
With leading all the rookies in sacks and forced fumbles, NFL awarded the defensive end with the NFL Defensive Rookie of the Year award.
7. Chandler Jones
While Chandler Jones might not be a big name amongst fans, he is a massive name among NFL players.
Especially in the NFC West, where he is wreaking havoc among the defenders, as none seem to stop him. He is very crafty when it comes to getting the job done.
Jones is a hard rusher who can use his asset to his advantage. Therefore, rarely do you see him get shut out by linebackers.
He is one of those guys who is focused on fumbling the ball rather than sacking the quarterback. Therefore, he leads the league in 17 forced fumbles.
Further, Chandler has also led the leagues with his 60 sacks since he joined the Cardinals in 2016.
6. Nick Bosa
It is rare to see a rookie making so much noise so early, but that's not the case for Nick Bosa. Bosa was drafted in 2019 as the 2nd pick in the first round by the San Franciso 49ers.
Hence, you might already know which caliber the player ranks in. With just playing over three seasons in the NFL, he has already spread fear in his opponents.
Even the league has recognized his abilities as a top-tier player. Therefore, NFL has ranked him #17 amongst the Top 100 NFL players on the 2020 list.
Maybe it runs in his family as his older brother Joey Bosa (ranks #4) is also a great defender. However, there is considerable debate regarding which Bosa's brother is the best.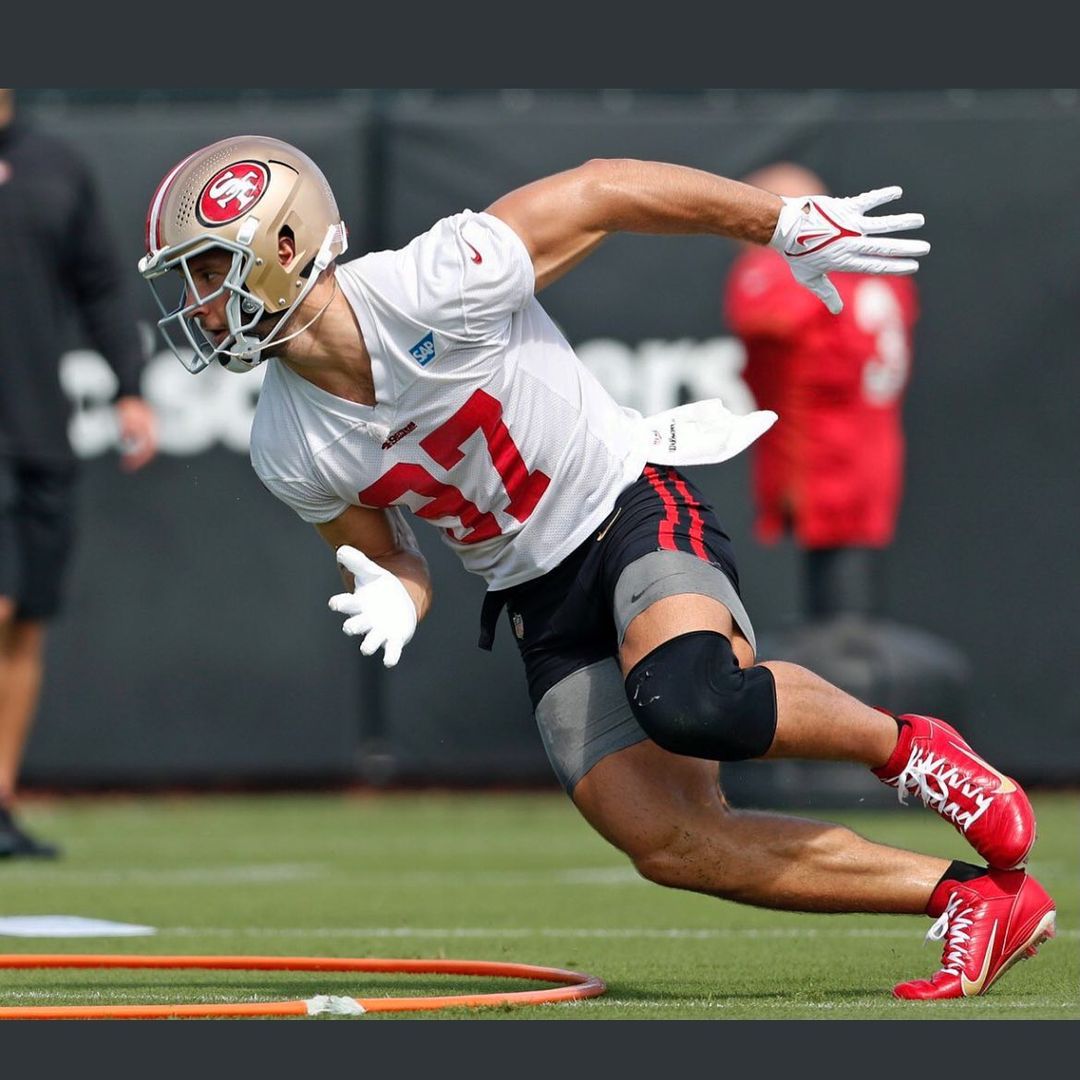 Due to Nick's dominance early in the league, many players and fans believe he is the better of the two.
For instance, Bosa captured the NFL Defensive Rookie of the Year in his rookie season by recording nine sacks in one season.
Not to mention, Nick's arrival also improved the 49ers' defense so well that they even reached the Super Bowl LIV.
Nick's team, the 49ers, defeated the Dallas Cowboys 19-12 at Levi's Stadium on January 22, 2023.
5. Khalil Mack
Khalil Mack is a definite future Hall of Famer; his ability to read the offensive play is most remarkable.
Mack is a former NFL Defensive Player of the Year who is also a six-time Pro Bowler. Not to mention, the league has also inducted him into the NFL 2010s All-Decade Team.
Besides that, the Bears' have named him one of the Top 100 players in the Chicago Bears franchise history.
Interestingly, Khalil Mack ranked 60th on the list and had just played one season with the Bears.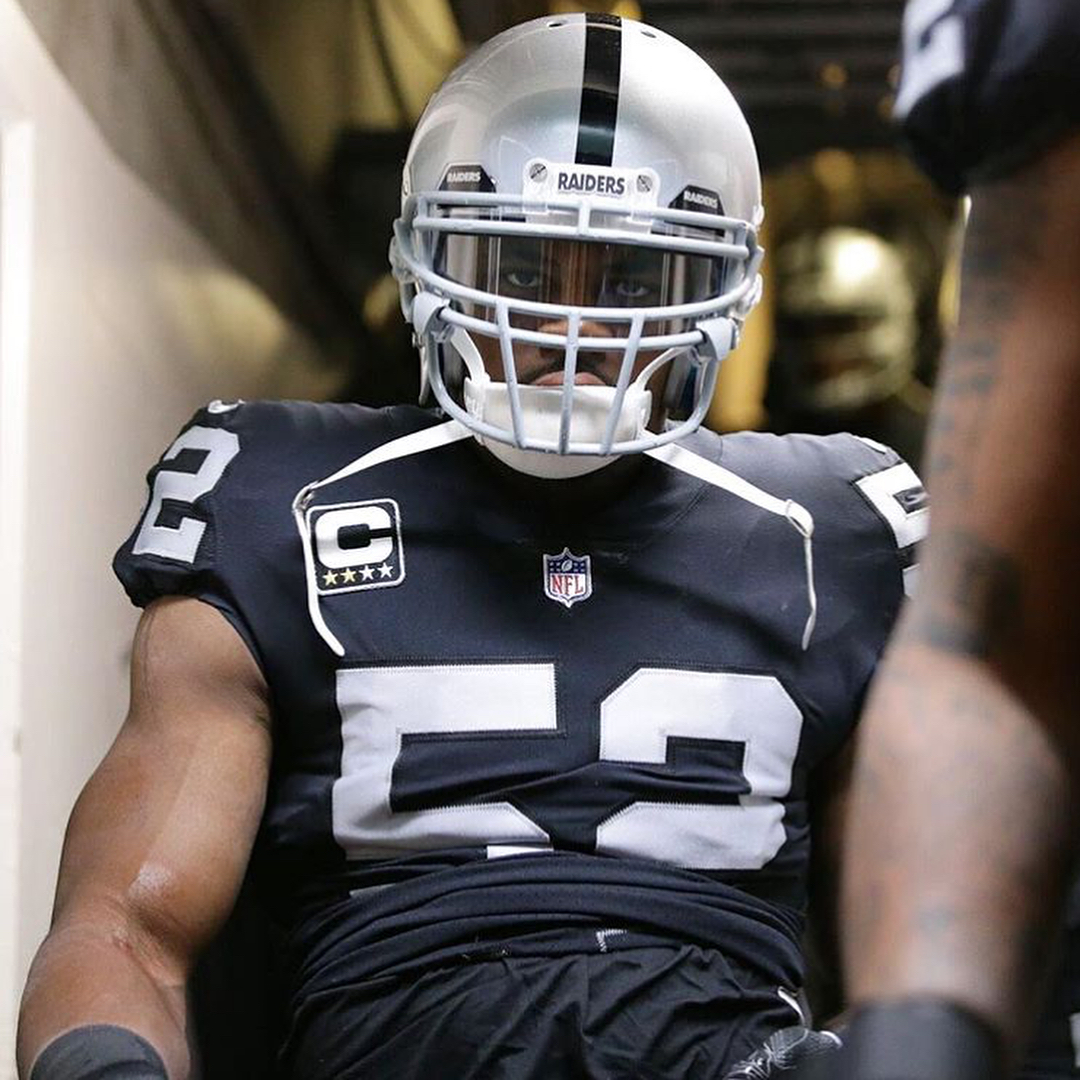 Therefore, you might have a picture of how amazing of a player he is. The Oakland Raiders drafted Mack as the 5th pick in the first round of the 2014 NFL draft.
He became the first person in NFL history to have been selected as a first-team All-Pro in both outside linebacker and defensive end.
The Raiders traded him to Chicago Bears for the 2019 pick. Shortly after the trade, he signed a six-year contract extension with the Bears worth $141 million.
On March 16, 2022, the Bears traded him to the Los Angeles Chargers in exchange for Jaquan Brisker. He made his debut against his former team Raiders, making three sacks and one forced fumble.
4. Joey Bosa
Joey Bosa is undoubtedly one of the best edge rushers of the current generation. He has so many unpredictable moves that none can figure out.
When Bosa is on the field, the player is just in the mood to contrast attacking. Further, the athlete is very crafty with his hands as he easily blocks his opponents.
If the opponents are not aware of him at all times, then Bosa will undoubtedly make them pay. But even if the opponents are mindful of him, he will still make them pay with his speed and long arms.
Bosa's arms are his most significant asset, allowing him to quickly stop defenders and get enough space to work around them to record a fumble.
He suffered a groin injury against the Jacksonville Jaguars in Week 3. As a result, Joey was placed on reserve on September 28, 2022.
The NFL fined Joey $55k for unsportsmanlike conduct and public criticism of the referees after a 31-30 loss against the Jaguars on January 15, 2023.
3. T.J. Watt
After Aaron Donald won the 2020 NFL defensive Player of the Year, the league was dissatisfied with the decision as they viewed T.J. Watt as the award winner.
However, he did win the AFC Defensive Player of the Year award. Nonetheless, the entire league was ready to see Watt finally getting what he deserved.
After averaging 3.5 sacks, 10 quarterback hits, nine tackles, and one interception, Watt became a three-time AFC Defensive Player of the month.
Further, he was having a phenomenal season while leading the league in sacks, tackles for loss, and quarterback hits.
Therefore, the league was shocked that Watt finished second in the line. Many even question the voting committee's criteria for choosing a worthy player.
Nevertheless, this season might be where he bags the defensive player award. He is a very deserving candidate for the title, as he is a freak on the field.
Warr won the NFL Defensive Player of the Year at the 11th Annual NFL Honors. Moreover, he was ranked sixth by his fellow players on the NFL Top 100 Players of 2022.
He ended the 2022 season with 39 tackles, 2 interceptions, one forced fumble, and 5.5 career sacks in ten games.
2. Myles Garrett
Myles Garret is the meanest edge rusher on the list. Seeing a guy that size fast, flexible, and athletic is incredible. It is straightforward; no one can stop Myles from going to point A to point B.
If you're not double-teaming or sliding help for the linebacker, your offense is done for the night. Garrett will find a way to deliver as a sack, no matter what. Myles is the guy who is going to pick the defender and still be fast enough to stop the play.
The Cleveland Browns drafted him with the first overall of the 2017 NFL Draft. On May 2017, he signed a four-year deal with a team option for the fifth year.
Garrett recorded 16 sacks and 51 tackles in the 2021 season. As a result, he was named a starter for the 2022 season and earned a first-team selection on the 2021 All-Pro Team.
He played a vital role in hiring Jim Schwartz as a defensive coordinator on January 18, 2023. Myles even mentioned his name in the press conference as something he was looking forward to.
1. Von Miller
Every linebacker has the same question in their mind while playing against Von Miller's team, which is how to stop Von.
No one will step up and give an idea on that question. Even if you ask Bill Belichick, the most outstanding defensive coach, you will not receive an answer.
Guys double his size seem to get weaker while facing him. No one is better in pass rushing and as disruptive as Miller.
Everyone is not built the same, and a living example of that statement is Von. He is very lightweight, with a massive advantage in speed and getting loose.
Despite being lean, he can not be overpowered by anyone; his strength is unusual compared to his size. Therefore, recording a sack is very easy for him.
Hence, he is the career sacks leader amongst all the active edge rushers in the league. Moreover, the eight-time Pro Bowler is a definite future Hall of Famer.
On March 16, 2022, Miller signed with the Buffalo Bills on a six-year deal. He recorded 2 sacks, 2 QB hits, and 3 tackles in 31-30 wins against the Los Angeles Rams.
He suffered a knee injury against the Detroit Lions, placing him on injured reserve on December 1, 2022. Later, it was found that he had torn his ACL that would miss the remainder of the season.
The edge rusher recently brought the exact old replica Lombardi Trophy on January 18, 2023, and left outside the equipment room to motivate his teammates.
Conclusion
Edge rushers are provided with one of the most challenging tasks: tackle the quarterback as soon as possible.
And if you think it's easy, then you know nothing about NFL. However, these 15 best NFL edge rushers have shown that no task is impossible.
Let's appreciate the individuals who give their all to make that game enjoyable as we know it to be.