A perfect shoe completes out the perfect look. Well, shoes are used in more than the topics of comfort; even as a fashion tagline. Also, we have lists of brands that provide such satisfaction.
Nike is the one! Of course, when we say Nike, almost everyone has at least a pair of this brand with them. As a colossal global brand, it leads for sportswear edition and now, even the daily walk edition.
Talking about Nike, it is based in Oregon that has devoted decades to portray series of notable sneakers. From athletes to celebrities, numerous have endorsed this brand and have it on regular basis.
Anyway, today we will plunge and discuss the top ten best shoes of Nike.
The Top Ten Best Shoes of Nike
To prepare the list, we have focused on the product's detail, their comfort level, and where it suits them best. However, we believe everyone's choice doesn't execute a similar result; hence, the list might differ from your actual liking.
Well, do be sure to drop out your ideas and suggestions later. But, for now, let's dive into it.
Nike Air Force 1
(Price range: $147-$220)
Nike Air Force 1 is definitely an athletic shoe that was initially developed for basketball players. Well, this shoe comes in low, mid, superlow, high, and super high.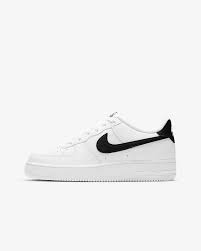 As for the detail, it depicts a non-marking rubber sole. Additionally, as per the feedback, it depicts a wide space box for wider feet.
Also, most people talk about its soft responsive cushioning.
Nike Air Max 97
(Price Range: $170-$180)
Often known as the shoe inspired by Japan's bullet train, this Nike Air Max 97 is actually inspired by mountain bikes. However, it is still nicknamed a "silver bullet" after the Japanese bullet train.
Talking about the shoe, it is the first one that was introduced with full-length air and a hidden lacing system. Therewith, it assists with shock absorption and added responsiveness.
It was an innovative turn for Nike Air. Furthermore, it depicts a layered design offered with a mix of various colors to choose from.
Nike Air Zoom Pegasus 37
(Price range: $80-$120)
Nike Air Zoom Pegasus 37 was initially created for runners to give them a soft experience.
Its theme did relate with the winged horse that it is named after. Apparently, it represents movement, quickness, and the allure of flying.
Indeed, it does give a soft ride; however, its part-React midsole lacks versatility. Also, it provides springy vibes and fits the size perfectly. But, it doesn't give a load of room for toenails.
Nike Air Max Tailwind V SP
(Price range: $270)
Nike Air Max Tailwind V SP portrays the touch of both urban styles with military edges. Also, its upper part is quilted while both forefoot and heel depict high cushioning.
Well, it was first commenced as a performance shoe and gave comfort while running. Moreover, it gives off lightweight vibes as it is constructed from suede and nylon mesh.
Also, the upper, synthetic leather layer of the shoe promises high durability.
Nike Zoom X Vaporfly Next %
(Price range: $250)
Nike Zoom X Vaporfly Next % are only of peculiar looks, which at times might get boring. However, it gives a quality performance for your runs. With the inferior fit, this shoe depicts a narrow fit for flats.
Additionally, many stand up for its breathability and lightweight nature. Not to mention, it has a curved carbon fiber plate that has thick foams.
Check out the top twenty most expensive sneakers in the world.
Nike Air Zoom Vomero 15
(Price range: $230)
Nike Air Zoom Vomero 15 is, in fact, a trainer shoe. Often it is lost between the advertisements of other Nike shoes. However, it stands with the max-cushion level of the neutral line.
Also, this shoe depicts seamless stability and a tough outsole for traction. As a matter of fact, the Vomero 15 does weigh slightly more than the Pegasus 37. Still, it portrays comfort due to the blend of the ZoomX and SR-02.
Nike Air Max 270 ESS
(Price range: $150)
Among all the Nike Air Max shoes, Nike Air Max 270 ESS is a lifestyle shoe. Although it is designed with a similar sports performance, it is starred for daily performance.
Also, it is the tallest Air Max with a heel unit of 32-mm. Therefore, its cushion comfort comes from the biggest heel volume displacement.
Not to mention, it offers a smooth ride all day long and fits the description for those who are always on their feet all day or for the ones in the gym.
Nike Blazer
(Price range: $100-$130)
Nike Blazer is one of the oldest Nike shoes, which was initially proposed for basketball athletes. However, this particular shoe is also highly used in casual lifestyle wear and even for skateboarding.
Blazer version is still one of the most popular shoes, especially among skaters. Well, the reason for it is due to its grip created by the vulcanized rubber sole. Not to mention, it is created with heavy suede and leather uppers.
Alongside being an epitome of comfort, it is also easy to clean and maintain due to the leather. In the meantime, the upper part with leather also makes it water resilient to some extent.
Nike Classic Cortez
(Price range: $50-$100)
Nike Classic Cortez was the first track shoe released by the brand. It was particularly designed for distance training and road running. One of its main features is the combined sole that raises the heel and absorbs road shock.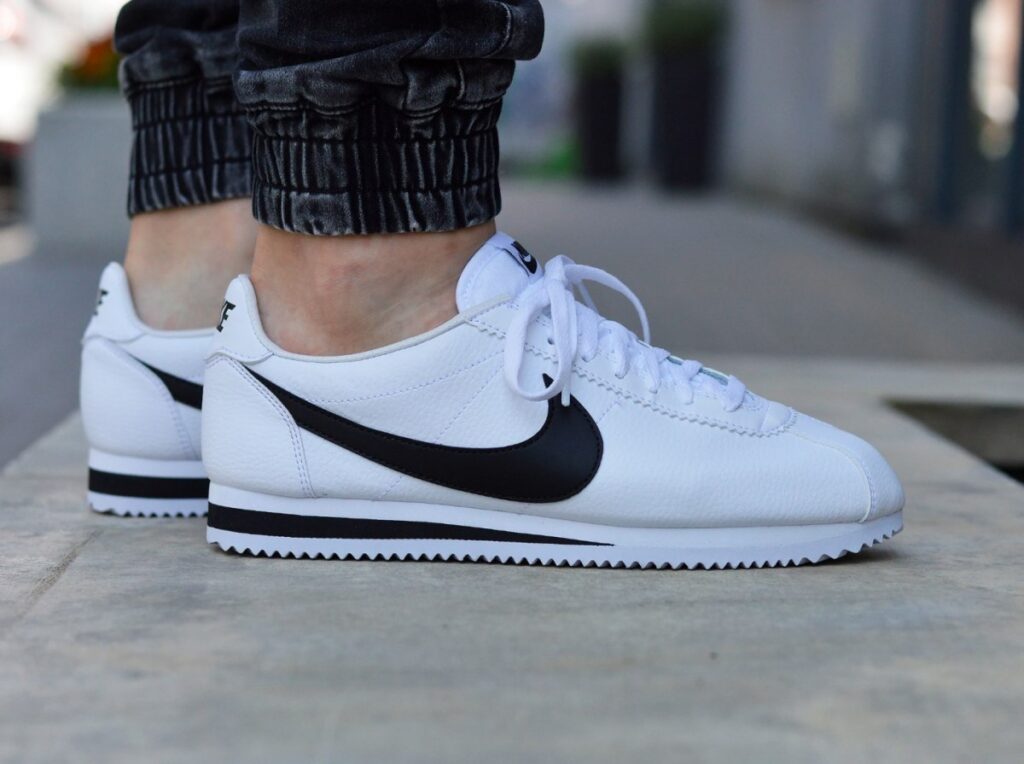 Additionally, numerous runners have labeled it to be the "most comfortable shoes ever." Indeed, it depicts a simple outer design, and as per the sources, it helps to reduce Achilles tendon strains.
Alongside its light nature, it is also easy to clean.
Nike Air Jordan 1
(Price range: $90-$170)
Nike Air Jordan is hands down, one of the most popular Nike shoes based on the legendary basketball player Michael Jordan.
Well, this pair can go a long way as your everyday kit. Not to mention, it is the first signature shoe pair of an athlete.
Most people are more into how the shoe fits perfectly into the size. Also, it has a high-cut and sculpted heel that supports and protects the ankle.
As a fun fact, many reviews are left on it that the more the shores are ragged and used, the better performance it gives. Weird indeed!
At the same time, this shoe is lightweight and gives nice space for the toes.
You might be interested in the top five Nike deadlift shoes to hit the gym!