Currently, the craze for online games is endless. However, the major reason rise in popularity of online games is the rapid increase in mobile phone users in recent years.
Online games are regarded as the future of the gaming community and have a large market revenue in the digital media market globally.
The existing multi-billion industry has provided a platform for many individuals to turn their passion for gaming into a profession.
Top 12 best online games
If you are interested in finding out the most popular online games in 2021 globally, this article is the perfect place. And, also leave a comment on which one is your favorite among these.
So, let's begin with the top 12.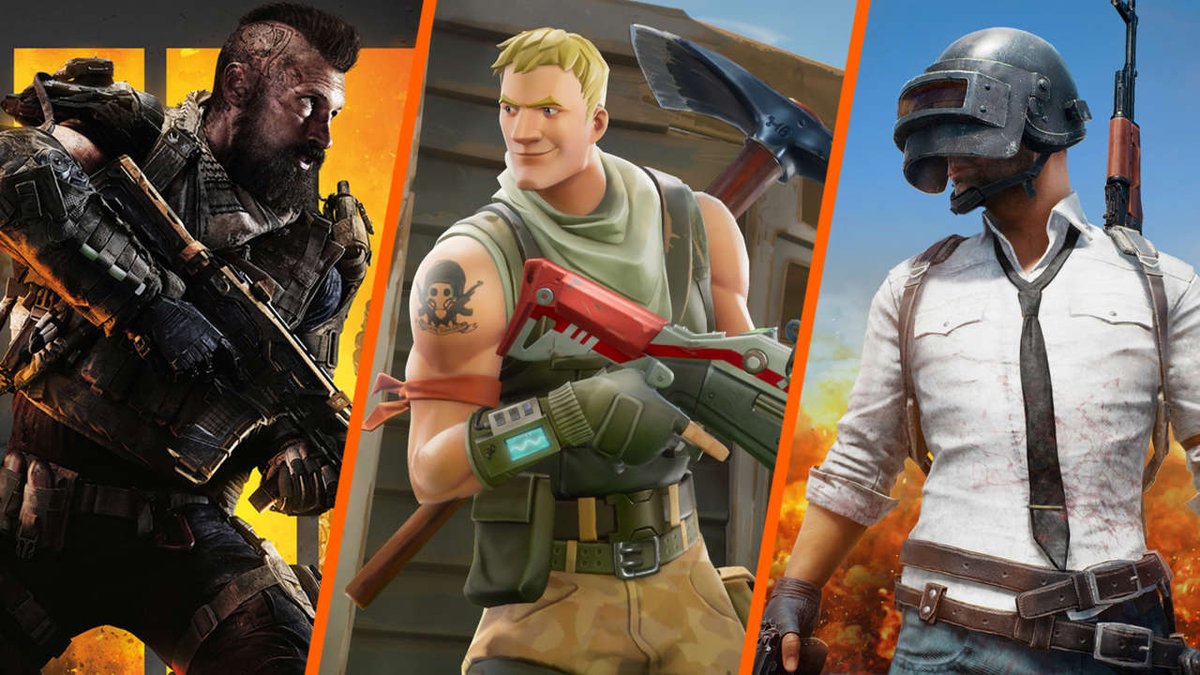 12. The Division 2
Publisher: Ubisoft
Released date: 15th March 2019
Download: 5 million
Division 2 is a role-playing third-person perspective action game. Moreover, it's the sequel of 2016 Tom Clancy The Division.
The game takes place in Washington DC, seven months after the release of the Green Virus. Later, a civil war breaks out between survivors and villainous marauders.
The game follows the story of a Strategic Homeland Division agent trying to rebuild the city. In-game, players must team up to complete missions together.
There are three episodes in the game D.C.Outskirts: Expedition, Pentagon: The Last Castle, and Coney Island: The Hunt.
11. Splatoon 2
Publisher: Nintendo
Released date: 21s July 2017
Download: 5 million
The Splatoon2 is a third-person multiplayer shooting game, but it's different from other shooting games.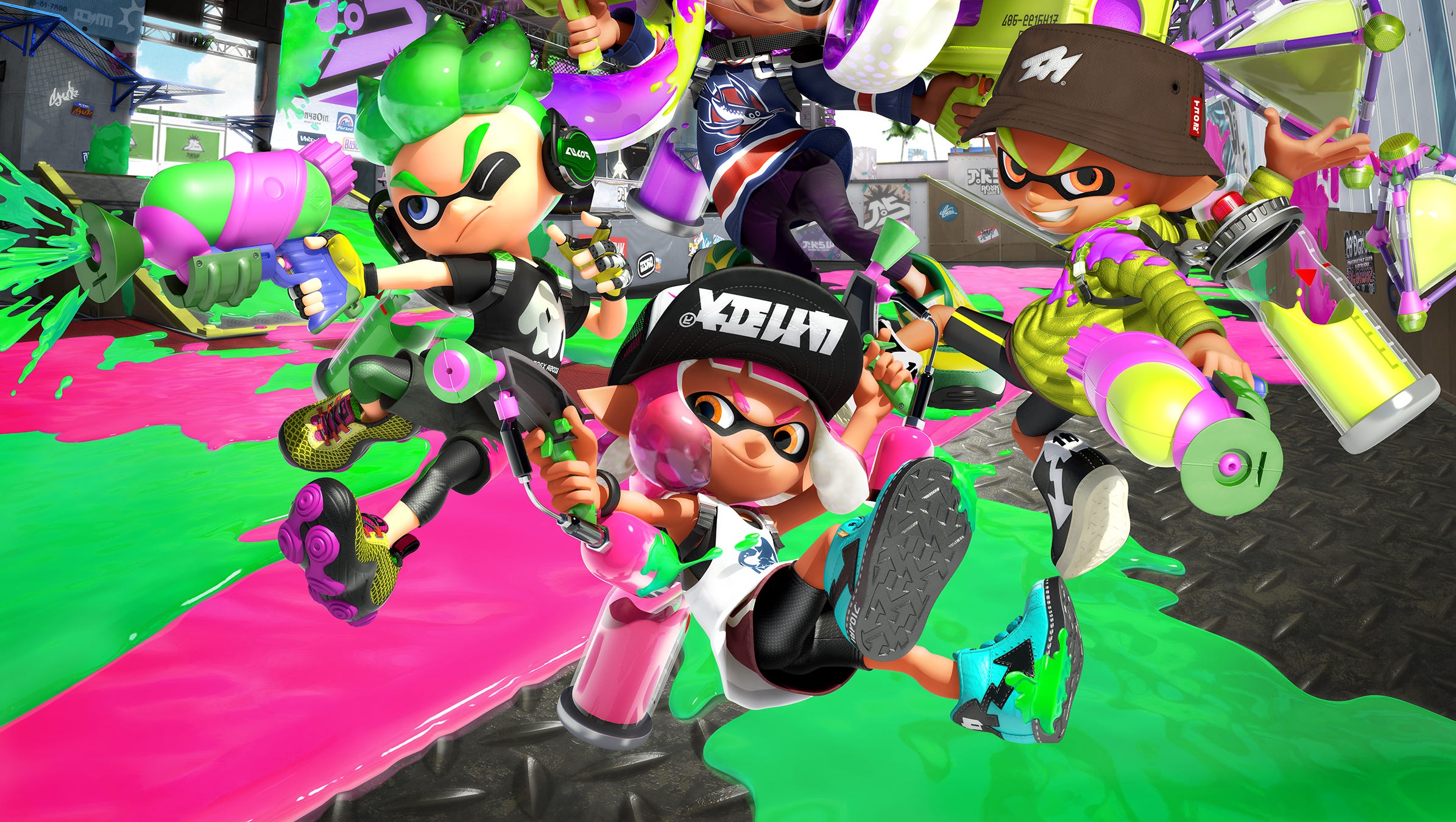 Its is a unique game where player control characters called Inklings and Octopus.
Later with the help of their octopus, they have to ink the surface and ground visible on the map or attack an enemy.
Like Splatoon, it has a turf war mode where 4 players team up to find out who covers more turf with their ink color within 3 minutes.
The new game mode Salmon Run allows 2 to 4 players to team up to defeat groups of Salmonids. Likewise, the next series of Splatoon 3 is expected to launch in 2022.
Top 10 Best Football Movies of All Time
10. HearthStone
Publisher: Blizzard Entertainment
Released date: 11th March 2014
Download: 100 million
HearthStone was developed as a small project by Blizzard Entertainment for an experiment, but it became a hit. There are various modes in the games.
It is an online digital turn-based card game played between two players. Each player has a deck of 30 cards. In addition, each hero has a unique power.
The objective of the player is to attack the opponent and destroy their hero. After winning the game, players earn game golds, new cards, and prizes.
Heartstone is a cross-platform play which means players can play against each other on any supported gadget.
9. Dota 2
Publisher: Valve
Released date: 9th July 2013
Downloads: 13 million
Dota 2 became one of the most played video games on Steam, with active players around 3,33,000 within one month of its release. Thus, it remained on top for 4 years.
Dota 2 is played between two teams comprising of five players in each. The team has to occupy and defend their base on the map.
Moreover, each player has a character called "Hero." Each of them has its unique capabilities and styles.
During the game, the player has to gather experience points and items to defeat the opposition hero in close combat.
Dota 2 is one of the games which has a large esports scene. Teams from different regions of the world compete against each other in professional tournaments.
Dota 2 annual premier tournament, The International, features crowdfunded prize money system raising to US$ 30 million, making it the most lucrative game in esports.
8. Among Us
Publisher: Innersloth
Released date: 15th June 2018
Download: 500 million
Among Us was released in 2018, but its popularity spiked in mid-2020. The Covid 19 pandemics are often mentioned as the main reason behind the game's booming.
In September 2020, Youtube reported Among US videos were viewed more than 4 billion times, whereas Tiktok registered 13 billion views in October 2020.
Among Us is a multiplayer game in space where between 4 to 15 players play together. Each player has one of two roles, either crewmates or imposter.
Crewmates' job is to complete tasks and identify imposters, whereas imposters sabotage and kills them.
Eventually, an emergency meeting is called when a dead body is reported, and a player suspected Imposter can be eliminated through a vote.
Crewmates win the game if Imposter is eliminated or all given tasks are finished. Similarly, an imposter wins if crewmates and imposter numbers are the same or if sabotage is not resolved.
NFL: Top 10 Best Quarterback Ever
7. Call of Duty Mobile
Publisher: Activision
Released date: 1st October 2019
Download: 500 million
Call of Duty is ruling the mobile gaming community with its graphics, smooth gameplay, and maps.
Moreover, within one year of its launch, COD: Mobile generated around USS 480 million and 270 million downloads.
Meanwhile, in multiplayer mode, players can choose both ranked and non-ranked matches. In addition, there are various modes in the game like Deathmatch, Domination, Hardpoint, some of a few.
COD: Mobile also has a battle royal mode where 100 players can play in the squad, duo, or solo.
It's the same as other battle royale games; the play zone shrinks as time increases. The last one to survive wins the game.
6. Minecraft
Publisher: Mojang
Released Date: 18th November 2011
Downloads: 600 million
Minecraft is best selling online video game ever. After topping 100 million sales in 2016, Minecraft crossed 200 million sales in 2020. Currently, it has 126 million active players.
Minecraft became popular after the recent Covid 19 pandemic. As a result, the number of new players in Minecraft increased by 40% in the multiplayer versions.
The game initially started as a bedroom project. Later, it captured the eye of many gamers who adored the indie game ideas.
ALtogether, there are five modes in the game. They are survival, creative, hardcore, adventure, and spectator.
The game concept allows players to survive and creates a campus of their imagination by crafting and building from the box.
It is a 3D sandbox game and doesn't have many limitations. Players can communicate with each other whatever they wish.
Furthermore, Minecraft is praised as a good game for kids. As a survival game, it develops various skills like teamwork, planning, socialization, and management of time.
5. CounterStrike: Global Offensive
Publisher: Valve
Released date: 21st August 2012
Downloads: 46 million
CounterStrike: Global Offensive (CS: GO) is the highest-grossing and most played game on Steam. It draws about 1 million players daily.
CS: GO is an online shooting game where Terrorists and Counter-Terrorists play against each other in objective-based mode.
In-game terrorists plant a bomb and hold hostages, whereas counter-terrorist tasks defused or stop bomb planting and save hostages.
Then, after each round, players get the game currency based on their game performance, which can be later utilized for purchasing weapons or items.
CS: GO is one of the prestigious games in the esports scene. Its professional tournament Major Championship is one of the famous tournaments in the esports world.
Top 10 Best NBA Players of All Time
4. League of Legends
Publisher: Riot Games
Released date: 27th October 2009
Downloads: 111 million
Although being 12 years old, League of Legends is one of the popular online game.
The New York Times mentioned League of Legends as one of the most prominent esports globally, with 12 regional leagues operating globally.
In-game, two teams consisting of five players each compete against each other in combat mode.
Every player controls their character named "Champion" with distinctive abilities and skills.
Initially, all champions start as weak but gain power by collecting crucial experiences, golds, and items as the game progresses.
Later, players secure the team to victory by demolishing the opposition core building. The game lasts, on average, for 20-50 minutes.
3. Apex Legends
Publisher: Electronic Arts
Released date: 4th February 2019
Downloads: 100 million
Apex Legends is a top-rated online game in 2021. Soon after its release, it was considered a worthy challenger for PUBG and Fortnite.
It staggeringly surpassed one million players within eight hours of its launch. Later, it reached 50 million players after its release within one month.
Besides, Apex Legends earned $92 million within one month, making it the highest earner among free-to-play games in the timespan of one month.
The game has two modes. One is Battle Royale and another one Arenas.
In Battle Royale, 20 three members squad land on the island. Later, players search for supplies and weapons to defeat enemies in combat.
Then, the play area narrows over time. So, each player moves to keep themselves away from the outside area. The last team to make it out alive wins the game.
Likewise, in Arena mode, two squads compete against each other in a deathmatch to determine the winner.
2. Fortnite Battale Royal
Publisher: Epic Games
Released date: 26th September 2017
Download: 310 million
Fortnite is one of the popular online PC video games.
Fortnite reached 10 million active players just after two weeks of its release. Furthermore, by 2019 it earned more than $ 9 billion as revenue.
Fortnite has already become a cultural phenomenon as various emotes of the game are used as celebrations by many athletes globally.
The game has four different modes; Save The World, Battle Royal, Creative, and Party Royale. The game can be played solo, duo, or in a squad.
Fortnite works the same way as other battle royal games where players go against each other.
Overall, there are 100 players, and as the game progresses, the play area shrinks. At last, the last one standing wins the game.
The main highlight of Fortnite is not just fights, guns but many things that can be done in the game like building walls, stairs, and other structures.
Top 10 Best Baseball Players of All Time
1. Players Unknown's Battlegrounds
Publisher: Krafton/ Tencent
Released date: 20th December 2017
Download: 1 billion
Players Unknown's Battlegrounds (PUBG) do not need any introduction. It's arguably the most and most played admired online game of 2021
It's popular mainly due to its realistic graphics and first-class gameplay.
PUBG is available on XBOX, iOS, PC, and Android versions. Furthermore, in 2020 PUBG Mobile grossed over 2.6 billion bringing over $4.3 billion, making it the highest-grossing game of the year.
PUBG is both a third-person perspective or first-person perspective multiplayer game. Players can enter the game solo, duo, or in the squad of 4.
There are four modes in the game; Classic, Arcade, EvoGround, and Arena.
The most played mode is Classic which is battle royale. Up to 100 players enter the match, and after landing from the parachute, they look after weapons and supplies to kill enemies.
The safe area in the map shrinks over time, forcing players into tight areas for combat. The last team or player to survive wins the particular round.
Each year PUBG Corporation, Tencent Games, and Nodwin Gaming hosts PUBG Mobile regional leagues and global championships.
Summary
If you are looking to try out online games, the games mentioned above are best without any doubt.
Let's have a quick look at the summary before concluding our article.
Players Unknown's Battlegrounds
Fortnite Battle Royal
Apex Legends
League of Legends
CounterStrike: Global Offensive
Minecraft
Call of Duty Mobile
Among Us
Dota 2
HearthStone
Splatoon2
The Division 2