Brendan Bottcher is a professional curler from Alberta, Canada, and the skip of the 2021 Canadian men's championship team who won the Tim Hortons Brier in 2021. Bottcher is a three-time provincial men's champion who has won multiple junior curling championships, including the 2012 Canadian Junior Curling Championships and the 2012 World Junior Curling Championships.
Being the skipper of the squad, Bottcher leads the team, devises a strategy, and leads his team to success.
Currently, the Canadian Curler Bottcher skips his team out of the Saville Sports Centre in Edmonton.
Bottcher has three grand slam titles to his record, and his team was named the best in Canada for the 2018-19 season.
In addition to his successful curling career, Brendan is an Application Specialist for Spartan Controls Ltd.
Before diving into his personal and professional life, let's review some quick facts.
Brendan Bottcher | Quick Facts
Full name

Brendan Michael Bottcher

Nickname
The Bottcher Express
Date of birth

December 19, 1991

Age
31 years old
Birthplace

Sherwood Park, Alberta, Canada

Nationality

Canadian

Religion

Not Available

Ethnicity

White

Education

University of Alberta

Father's name

Unknown

Mother's name

Unknown

Sibling

Unknown

Zodiac sign

Sagittarius

Height

1.70 m (5 feet 7 inches)

Weight

Unknown

Spouse

Bobbie Sauder

Children

Four

Profession

Curler

Social Media

Twitter

,

Instagram

,

Facebook

Net Worth
$1 million- $5 million
Merch

Blaster

,

Gloves

Last Update
April, 2023
Brendan Bottcher | Early Life and Childhood
Brendan Michael Bottcher was born in Sherwood Park, Alberta, Canada, on December 19, 1991.
Likewise, Brendan has not revealed anything about his parents despite being a rising star who has given numerous interviews.
Unfortunately, there isn't much information on his childhood either.
We all know that Brendan was an athletic young man who became addicted to curling when he was a child.
He excelled at the sport, and a local coach named Bernie Panich spotted his abilities.
Brendan and his teammates competed in several tournaments, honing their abilities against some of the best curlers in the world.
Their debut appearance was at the 2006 Alberta Winter Games Participant, followed by the 2007 Alberta Juvenile Provincial.
Brendan, on the other hand, is of white ethnicity. Furthermore, he was born under the zodiac sign of Sagittarius.
Unfortunately, no information regarding what religion he practices or whether he is religious at all is available.
Education
Despite his desire to solely pursue a career in curling, he continued his studies side by side and placed a high priority on graduation.
Brendan studied chemical engineering at the University of Alberta and graduated with honors.
His fans weren't expecting his qualification to be to such an extent.
Who is the Canadian Curler Rachel Homan?
Brendan Bottcher | Personal Info and Measurements
Born Canadian, Bottcher is proud of his homeland. The Canadian-born eagerly awaits the day when he can represent Canada in the Olympics.
The Canadian curler stands at a height of 170.18 cm. Brendan's weight and physique measurements are unknown due to a lack of information.
In terms of his physical appearance, he has brown hair and brown eyes.
Brendan Bottcher | Career
Junior Career
Brendan's Junior career began in 2006, but he and his team did not receive the praise they deserved until the 2009 season. They have won four junior bonspiels by the year 2009.
Brendan and his teammates performed exhibition matches against top-tier teams like Kevin Martin.
Thomas Ulsrud by the 2010 season and before the Olympics of 2010.
After their preparation and practice in exhibition games, they competed in the Alberta junior provincial curling championships and easily defeated their opponents.
World Junior Men's Curling Championship
Everyone had high expectations for the team at the 2012 Alberta junior provincials, and they delivered in the round-robin phases, winning all of their games.
Following their success in the group rounds, they were undefeated in the playoffs, winning the tournament without losing a single game.
The Canadian junior championships were next, and it was going to be strict with so many top-tier teams competing. Despite this, Brendan guided his side to victory and the tournament victory.
In addition, he received the all-star skip award for the highest shooting %. Brendan and his friends were selected to represent Canada at the 2012 World Junior Curling Championships in Sweden despite all the fanfare.
They had eight wins and only one loss in the group rounds. In the finals, Sweden faced Canada, and both teams were among the finest in the world. Everyone was pumped up.
Brendan captured the show with five points, leading to Canada versus Sweden's 10-4 victory.
Professional Career
Brendan entered the professional curling world in 2012 after a solid junior career.
Brendan's debut tournament in the senior category was at the 2012 Red Deer Curling Classic when he competed in the World Curling Tour (WCT) event.
The curler and his teammates at the University of Alberta performed admirably and easily won the event.
Then came terrible luck, as they performed poorly in the following tournaments. Especially in the grand slam events, they were defeated by 1-4.
The misfortunes ended when they won the second WCT event of the year, the Spruce Grove Cashspiel.
However, they only won one game in the 2014 Boston Pizza Cup and were eliminated.
One of Brendan's teammates, Lizmore, departed the squad after the competition to start his own.
New Team
The squad had anticipated Lizmore's departure and had prepared an alternative player, Tom Appelman, for the situation.
Brendan and his squad were back on track and in their old forms after the inclusion of Tom.
They won the 2014 HDF Insurance Shoot-Out and the German Masters right away.
Then, in 2015, they had some ups and downs, and in 2016, their forms went awry, and they finished the season without a trophy.
Following the poor seasons, there were roster changes, and Tom and Simmons both went, but fortunately for Brendan, he could find replacements.
Similarly, the club felt revitalized by the player switch and performed admirably. The team also won the 2017 Boston Pizza Cup Alberta men's title in the same year.
Brendan and his companions again won the 2018 Boston Pizza Cup the following year, earning a spot in the 2018 Tim Hortons Brier.
They advanced to the competition finals but were defeated by the Brad Gushue team.
Recent Career
Instead of being sad after the Brier loss, Brendan and his teammates were driven to win some games, which they accomplished.
Around the end of 2017, they won the Medicine Hat Charity Classic and the Red Deer Curling Classic.
Brendan followed that up with a win in the Canad Inns Men's Classic in 2018.
Team Bottcher was not going to stop after all of their victories, and in the Meridian Canadian Open, they won their first-ever Grand Slam event.
Then, in 2020, they won the Boston Pizza Cup for the second year in a row, earning a spot in the Brier. They competed well in the Brier but were defeated in the finals.
Due to the ongoing Covid Pandemic, all additional tournaments were canceled. However, the Brier was conducted again earlier in 2021.
Brendan and his teammates represented Alberta; they won their first Brier this year. Team Bottcher upset Kevin Koe, the four-time Brier winner, 4–2.
Brendan Bottcher | Marriage and Kids
It may surprise, but Brendan has not tied the knot. However, he is engaged to Bobbie Sauder, his long-time lover.
Saunder works as a realtor and is also a Canadian. She is a real estate agent who also has her own business.
In 2019 and, most recently, in 2021, the couple competed in mixed doubles curling events.
Despite dating for a long time, the pair has no plans to marry. They got engaged on January 30, 2021.
Furthermore, the two have four children; three daughters and a son. Unfortunately, the couple has not released the names or ages of their children.
Rachel Homan Net Worth | Lifestyle & Earnings >>
Brendan Bottcher | Net worth
Brendan's primary source of income has been through curling events and endorsements.
BRENDAN BOTTCHER'S NET WORTH IS ESTIMATED TO BE IN THE RANGE OF $1 MILLION TO $5 MILLION.
In addition to curling, he works for Spartan Controls Ltd as an Application Specialist.
Bottcher said, "Spartan Controls has been an outstanding sponsor and partner of Team Bottcher over the past Olympic quadrennial; the support and encouragement have allowed me to excel both in the office and on the ice."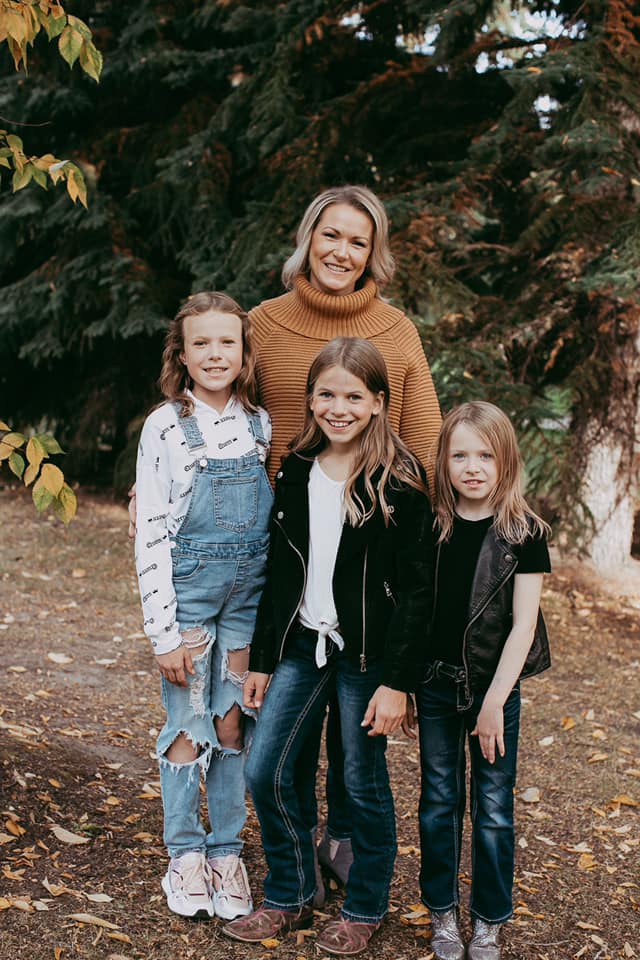 Team Bottcher earned roughly $54,500 in the 2019 Pinty's All-Star Curling Skins Game, which was dispersed among the members.
Brendan Bottcher | Social Media Presence
Instagram: 6.06k Followers
View this post on Instagram
Twitter: 10.5k Followers
Facebook: 1.6K friends
Brendan Bottcher | Popularity
Bottcher is a popular name in the world of curling, especially in Canada and North America.
The above graph demonstrates the total search volume of Bottcher in Canada for last year.
Brendan Bottcher | Frequently Asked Questions
What position does Brandon play?
Brandon only plays as a skip and doesn't play any other position.
How many appearances has Brendan made in Brier?
He has appeared in 5 Briers now from 2017-2021.
Which club is Brendan currently affiliated with?
He is currently affiliated with Saville Community SC and Edmonton, AB.
Why did Bottcher get rid of Moulding?
Bottcher got rid of Moulding, citing the reason as team chemistry. He stated at the press conference that it was not Bottcher's decision but of the entire team.