Brian Lara is a former international cricket player from West Indies. He is a legendary cricketer and the greatest left-handed batter in cricket history. Brian is the only cricket player with a record of 400 runs in a Test match.
Brian Lara is one of the most lauded cricketers of all time and the greatest batsman of his era, with a net worth of around $60 million.
He is also on the list of the Ten Richest Cricketers in the World and comes in at the fifth position.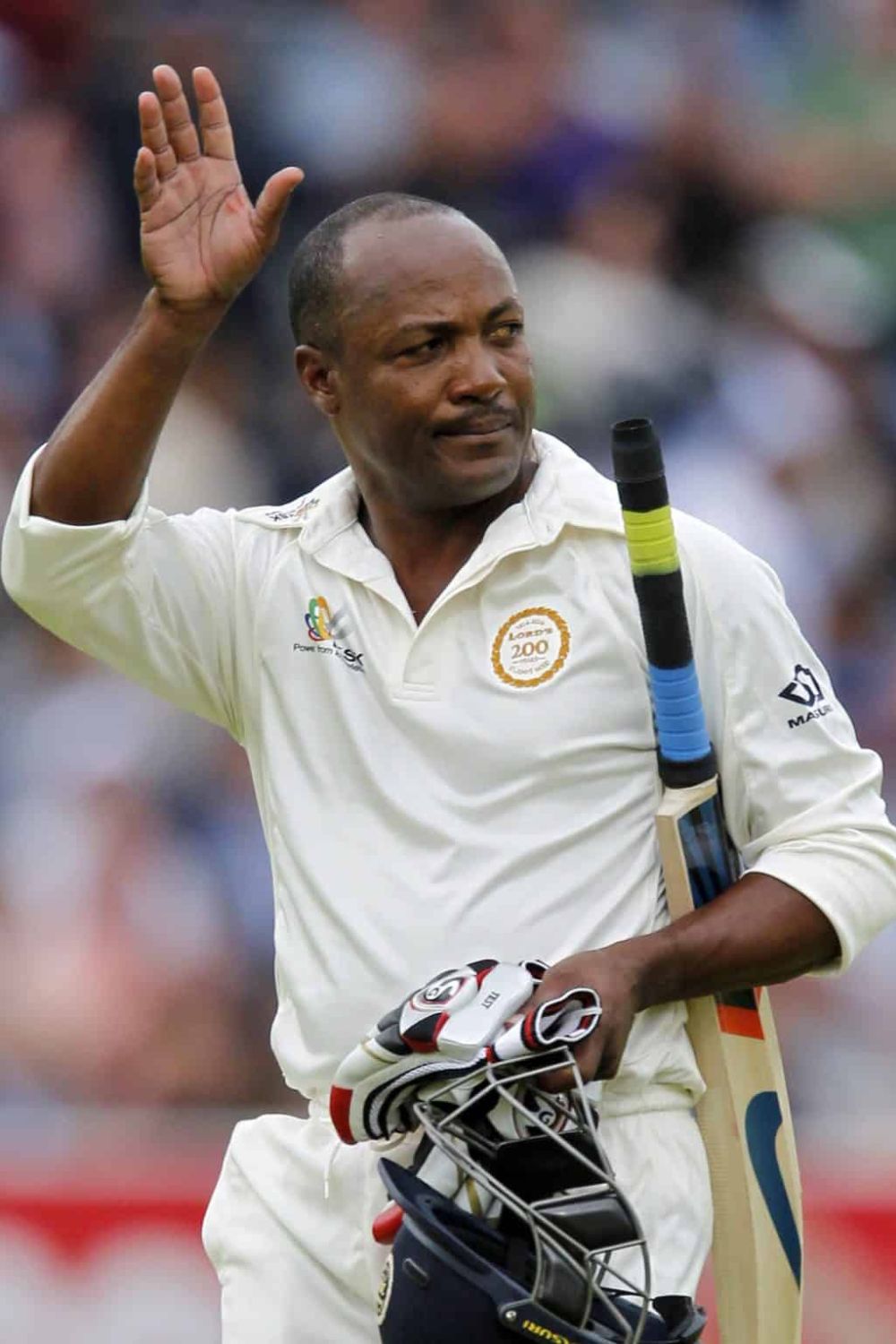 Besides that, Brian has done a good number of brand endorsements and is also the ambassador of Chittagong Kings. Brian was also awarded BBC Sports Personality of the Year Overseas in 1994.
Similarly, Lara has a record of giving seven centuries in eight first-class innings. On top of that, not surprisingly, the cricketer has a world record of scoring the most runs in a single match.
As of 2022, Jasprit Bumrah has overtaken his record of scoring the highest number of runs in a single over in a Test match.
Lara was assigned as Batting coach and Strategic Advisor in December 2021 for the Sunrisers Hyderabad team in IPL 2022 edition.
Even though Brian's successful career had a dent caused by various controversies, he handled them sensibly.
Let us find out some quick facts about the cricket veteran Brian Lara.
Brian Lara | Quick Facts
Name
Brian Charles Lara
Birthplace
Santa Cruz, Trinidad, And Tobago
Birthdate
May 2, 1969
Age
54 Years Old
Nationality

Trinidadian
Religion

Christianity
Ethnicity
Black
Height
5 ft 8 in / 173 cm / 1.73 m
Weight
75 kg / 165 lb
Hair Color
Black
Eye Color
Black

Sun Sign
Taurus
Education

St. Joseph's Roman Catholic Primary School
San Juan Secondary School
Fatima College
Profession
Former Professional Cricketer

ODI Debut
9 November 1990
National Side
West Indies (1990-2007)
Batting
Left-Handed
Last ODI
27 November 2006
Nickname
Princey
Father's Name
Bunty Lara
Mother's Name
Pearl Lara
Siblings
10
ODI Shirt Number
9
Net worth

$60 Million
Position In Richest Cricketers In The World List
#5
Endorsements

Joe Blogga Jeans 501
Sexual Orientation

Straight
Marital Status
Married
Girlfriend

Leasel Rovedas
Children
Sydney Lara, Typa Lara
Brand Ambassador
Chittagong Kings Ambassador
Founder
Pearl And Bunty Lara Foundation

Achievements

Seven Centuries In 8-first Class Innings
World Record For Scoring Most Runs In A Single Over Of Test Match
Number One Batsman In Test Cricket.

Social Media

Twitter, Instagram
Merch
Book, International Cricket (PS2)
Last Update
November 2023
Brian Lara | Net Worth & Income
Lara's mercurial talent and relentless hard work have propelled him the success on the cricket pitch. The Trinidadian has a net worth of $60 million, making him the 5th richest cricketer globally.
Similarly, Brian is signed with IPL and earns $600,000 as a Dugout Panel IPL Commentator.
Also, Lara's earnings come from playing cricket. Apart from that, he gets additional income from brand endorsements.
Brian Lara Net Worth | House & Cars
Being one of the top athletes, Lara owns a great house in a posh neighborhood in Port of Spain. The home features modern amenities, an exquisite design, and a garden with an outside sitting area.
Likewise, the house is located at the top of the private hill between Trinidad and the Atlantic Ocean.
Not to mention, his bungalow is a two-story with beige-colored walls, a swinging pool, white pillars, lawns in the front, and a vast parking area.
Nonetheless, true to his nickname, "The Prince of Trinidad," Lara lives lavishly like a prince.
Cars
Brian Lara is a great fan of cars; he even expressed his passion and love for cars in one of the interviews with "The New York Times."
Likewise, his most prominent car is BMW 2 Series Convertible, worth $52,950. Lara also has a Mercedes car which is worth $70,300.
So, in general, Brian is rolling in millions at the moment.
Brian Lara | Lifestyle & Vacations
Despite his vigorous net worth, Brian has a simple lifestyle. He likes simple and casual clothes and is usually seen wearing a white shirt with everyday jeans, and for award ceremonies, he wears a suit and Tuxedo.
Lara doesn't wear a hand watch most of the time. But when he does, Brian is seen wearing Invicta DC Comics Men's 50mm pro diver scuba worth $94.99.
He is also seen wearing 42mm Hublot wristwatches worth $7,800. Therefore, Brian wears what he likes, and he is not conscious of brands and all.
Other Properties & Jets
After much speculation, Lara doesn't own a private jet; he charters a private plane and roams around different countries.
Apart from Trinidad, he loves Australia and even calls Australia his second home, but Brian doesn't own much property outside of Trinidad.
For work, he selected Port of Spain to live in, but apart from that, he didn't necessarily find it essential to own a house in different places.
Undoubtedly, Brian loves his own country and loves living there.
Brian loves wearing sunglasses and optical glasses from The Ferrari Optical Limited. It may be because it is his brand, and no other person can promote Brian's brand other than Brian himself.
He is spotted wearing Prada sunglasses worth $228 and loves wearing Gucci sunglasses, Pit Viper, The 2000 Killer Bees (while playing games), Oakley glasses, and many more.
Vacations
Brian has visited many places, thanks to his professional career; he loves visiting different places and exploring different cultures.
Likewise, for the new year 2020, Lara visited the Maldives with his family. Brian frequently visits India from time to time, but most of the time, it is for IPL or game-related business.
The cricketer was seen vacationing with his friends in Dubai; he shared many pictures from his Dubai tour on his social media handle.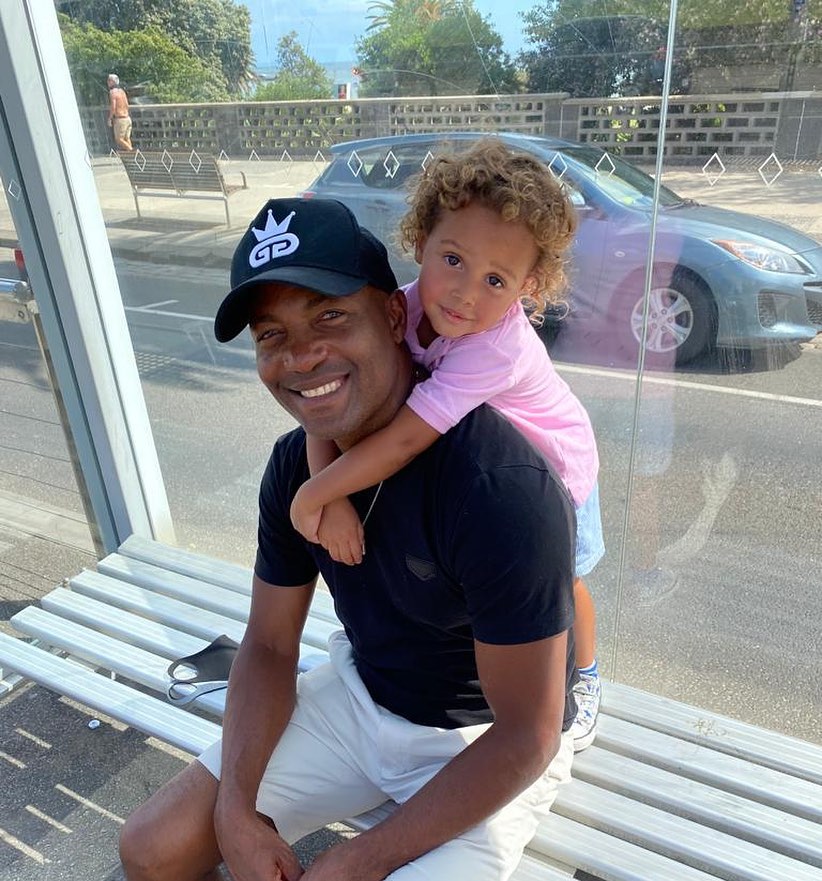 Lara even faced an embarrassing moment when he had an awkward dance with some lady at the Kadooment Day Parade in Barbados.
Brian Lara | Charity
Not only is Brian Lara a good cricketer, but he is also a good human being. Lara helps many people in need and plays cricket to raise funds.
The general public appreciated the cricketer for a charity match as Brian played a match named the Australian bushfire for charity.
Moreover, the celebrity has even raised $44 million in a charity match for building a cricket stadium.
Brian has also played charity matches for Uttarakhand flood victims. Though he is a Christian, he respects every religion and is not bothered to play matches for Hindu communities' well-being.
The Trinidadian cricketer has also opened a charity golf tournament in Mahalaxmi. Yes, Lara also plays golf.
Book Publications & Others
For someone who has amassed so much success after so much hard work, of course, it needs to be shared with the world.
Brian's autobiography, titled 'Beating the Field: My Own Story' was published in 1995.
Similarly, his book documents his life and all the hardships and struggles he faced on his path to success.
In 2000, Brian Lara and other cricketers like Clyde Walcott, Courtenay Walsh, and Vijay P. Kumar published a book titled 'Cricket Lovely Cricket: West Indies Vs. England, a 50th celebration.'
Some of his other books include 'Brian Lara: An Unauthorised Biography.'
Magazine Covers
Apart from that, Brian Lara has been featured on various magazine covers. In 1994, Cricket World published a magazine in which Brian was on the cover page.
That magazine's specialty was that it had Brian's autograph on it. Surprisingly, it was sold for $200 because it had Brian's autograph.
Brian has been featured in various other famous magazine covers like Cricinfo, Wisden Cricket Monthly, Play Station, and many more.
Endorsements
Lara endorses various brands, as he is a public figure. Any brand would prefer to endorse their brand from him because he has a great fan following, automatically increasing their brand and market value.
Moreover, the cricketer has the brand endorsement of Usha International, which produces fast-moving consumer durables and active living at the Delhi Golf Club.
Brian is a brand ambassador of Chittagong Kings, the Bangladesh Premier League (BPL).
Brian Lara | Career
Price of Port of Spain, Brian comes on the #5 of the World's richest cricketers. He has an unbeatable record of 400 against England in Test Cricket.
Brian got a breakthrough in his career in 1987 when he became Youth Champion in the West Indies.
Likewise, his life turned out after he got the chance to play in International matches in 1993.
A debate about the best player has always been there between Brian and Sachin Tendulkar.
They both are splendid in their own ways; they are both adored and loved by all cricket lovers and aspiring cricketers.
After retirement, Brian Lara has been active in IPL (Indian Premier League). He has also been helping West Indies cricket players by providing them with skill development training.
According to Brian Lara, the quickest wrist spinner he faced was Anil Kumble. He expressed the excitement of facing Rashid Khan on the net session.
Brian Lara, "No flight and I found it pretty difficult, so I'm looking forward to facing Rashid."
" I've been thinking about it all morning. I got up at about 5 o' clock and I thought, how am I going to handle this today?"
According to Fox Sports, on 10 December 2022, Brian Lara faced Rashid Khan in a priceless net session in Adelaide.
During the dinner break, in a priceless net session at Adelaide Oval, Lara, one of the greatest batsmen, takes on Khan, one of the best spin bowlers.
Some Facts About Brian Lara
1. Brian Lara has broken multiple records. Firstly, he broke 'Sir Gary Sobers' record of the highest individual test score. However, this record was broken again by Matt Hyden, but again Brian regained his highest score, which is still unbeaten.
2. Similarly, Lara has a stadium named after him made as a gesture of appreciation and honor from Trinidad's government.
3. Barak Obama saluted Brian Lara while Barak Obama visited West Indies. Brian Lara gave Obama some basic batting tips.
Quotes
"Disability should not be considered a hindrance to achieving one's goals."
"I've had many ups and downs in my career. I've worked really hard on my game throughout."
"I would like to be remembered as someone who came out there and tried to entertain."
Social Media Platforms
Brian Lara is active on social media platforms where he updates his ventures. Brian posts about his family, tours, and crickets.
View this post on Instagram
Instagram: 802k followers
Twitter: 802.7k followers
Popularity Graph
Brian Lara is a Trinidadian international cricketer and one of the richest cricket players.
His search rate hiked as information regarding his prediction vs. O Sullivan, his highest score, and IPL were searched on the internet.
Frequently Asked Questions (FAQs)
As per Brian Lara, who might break his Test match score?
Brian Lara believes Amit Sharma might break his record. However, to date, nobody has been able to break his record.
What is Brian Lara doing these days?
Brian is in Trinidad, spending quality time with his family, and often visits India for business.
Who is better, Brain Lara or Sachin Tendulkar?
In Lara's last 25 innings, he averaged just under 45, more than ten runs an innings better than Tendulkar, averaging 28. Brian Lara's scores stand out between these two great players.