Despite facing a devastating injury, Brooks Koepka continues to defy the odds and shatter records in the world of golf. Learn about the professional golf player's injury and his latest win after the injury.
Brooks Koepka has become a prominent figure in professional golf, leaving a lasting impact with his exceptional skills and achievements.
His unconventional path to success, which started in Europe, played a vital role in honing his game and propelling him to the pinnacle of the sport.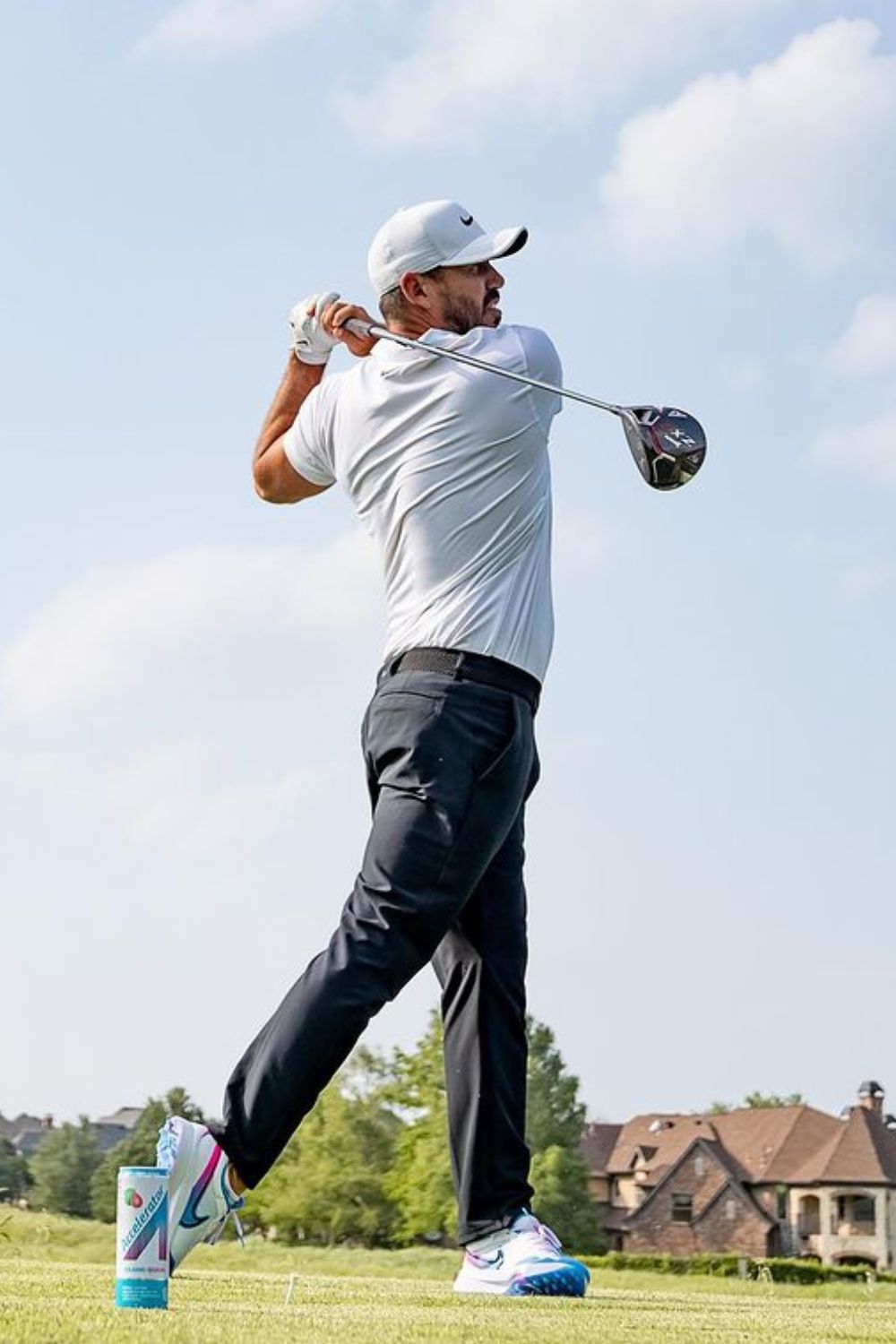 His list of accomplishments is imposing. He holds five Major titles, solidifying his status as one of golf's elite. His back-to-back victories at the U.S. Open in 2017 and 2018 showcased his exceptional talent and determination.
Koepka continued to dominate the golfing world by achieving the same feat at the U.S. PGA Championship in 2018 and 2019, becoming the first golfer in history to secure consecutive titles in two majors simultaneously.
His winning streak didn't stop there, as he added another U.S. PGA Championship victory in 2023 to his growing list of triumphs.
Brooks Koepka Illness
Koepka has had several knee injuries during his career. In 2019, he had surgery on his left knee for a torn patella tendon, which worsened at the CJ Cup.
In 2020, he also had a hip injury called a labrum injury in his left hip. Unfortunately, in March 2021, Koepka had a more severe knee injury when his right kneecap dislocated, and suffered ligament damage.
In an interview, the player admitted that the injury was a nightmare. Koepka recounted the incident, explaining that he slipped and dislocated his knee at home.
In an attempt to put it back in place, he inadvertently shattered his kneecap and tore his MPFL (medial patellofemoral ligament). His leg was positioned sideways with his foot turned outward.
Nevertheless, Koepka was confident in his recovery, as his surgeon had previously operated on renowned athletes such as Kobe Bryant and Tom Brady.
Fortunately, the player is back to breaking records now. Following his fifth major win on May 21, 2023, Koepka set multiple forms, which includes becoming the first LIV golfer to triumph in a major tournament since the start of the Saudi-backed series.
His victory brought forth numerous prizes.
Career And Latest Win
Career
Beyond his Major wins, as mentioned above, Koepka, born on May 3, 1990, has left a lasting impact on the sport. After winning the 2018 CJ Cup, Koepka held the top spot in the Official World Golf Ranking for 47 weeks, becoming the world number one.
His ability to simultaneously hold two major titles in consecutive years solidifies his place in golfing history.
During the early stages of his career, he gained experience and honed his skills on the European Challenge Tour and later advanced to the European Tour.
He played collegiate golf at Florida State University, laying the foundation for his successful journey in golf.
Koepka's journey to success was characterized by gradual growth rather than immediate stardom. Coming from a sports-oriented family, he embraced the dedication and hard work required to reach the top.
While Koepka's regular tour record may have experienced ups and downs, his prowess in major tournaments stands out. He holds a high success rate in these prestigious events and believes they are comparatively easier to win.
Latest Win
On May 21, 2023, at Oak Hill Country Club in Rochester, New York, Koepka secured his fifth major title by winning the PGA Championship for the third time.
With a strong performance in the final round, he finished at nine-under par, two shots ahead of Scottie Scheffler from the United States and Viktor Hovland from Norway.