The American professional golfer Bryson DeChambeau grew up with a brother named Garrett DeChambeau, who often attends his matches.
The golfer hailing from California, currently competes in the LIV Golf League.
He has eight PGA Tour victories, including one major event, the 2020 U.S. Open. Furthermore, he became the PGA Tour's longest-serving driver in 2020.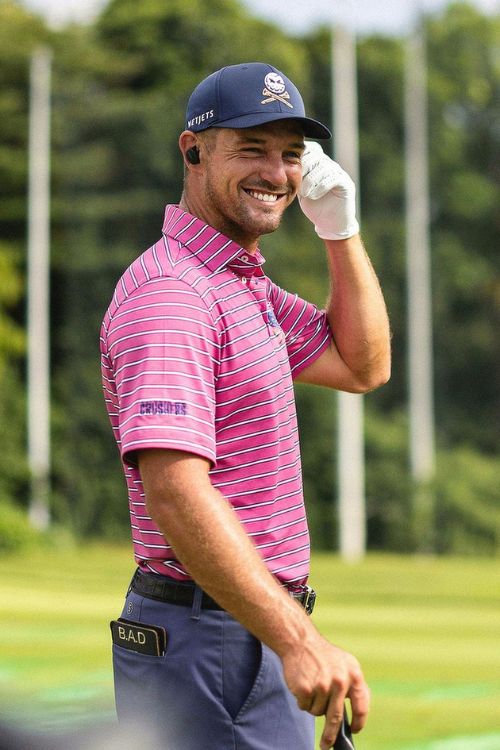 With his U.S. Open triumph, he became the third player in history to win all three tournaments, joining Jack Nicklaus and Tiger Woods, and the sixth to win the U.S. Amateur and the U.S. Open.
He has acquired the moniker "The Scientist" for his methodical and analytical approach to sports.
With grips that are thicker than standard and irons of the same length, his clubs are individually made to his specifications.
As an amateur, Bryson is the fifth player to win the NCAA Division I championship and the U.S. Amateur in the same year.
Bryson turned professional immediately following the Masters in mid-April 2016, signing a long-term contract with Cobra-Puma Golf.
Garrett DeChambeau: Brother Of Bryson DeChambeau
Bryson DeChambeau grew up with a brother named Garrett DeChambeau. He has always been a massive supporter of his brother's professional career.
Garrett regularly attends his brother's games to support and encourage him.
Garrett is married to Maggie Winans and has two kids; one son and one daughter.
As per the latest picture uploaded on Facebook by Garrett, the couple is expecting another baby.
He uses the name "Garrett Wolford" on his social media accounts like Instagram and Facebook.
While Bryson is often in the media spotlight, his brother tends to stay away from it.
Garrett is active on Instagram with the handle @xxgwolf22xx and has kept his ID private.
Unfortunately, information regarding his education and professional life is not known.
Family Tree
Bryson DeChambeau was born to Jon DeChambeau and Janet Druffel in Modesto, California.
His father, Jon DeChambeau, was an ardent golfer who participated on the PGA Tour at the end of the 1980s and the beginning of the 1990s.
Jon taught his son the sport and was highly supportive of his son's career.
Sadly, both his kidneys failed in 2014 due to an extended struggle with diabetes.
The family had organized a charity golf tournament to raise money for the Fresno Nephrology Kidney Foundation.
Jon reunited with his high school acquaintance, Ron Bankofier, at the event.
It turned out that they both had an O-positive blood type, allowing for a kidney donation. When they got the wonderful news, Ron decided to donate his kidney to Jon.
After a lengthy wait, he received a kidney from a high school acquaintance in 2017.
He then stated, "Donating a kidney is something that every person can do, but not every person will."
Unfortunately, Jon DeChambeau died on November 5, 2022, at the age of 63.
His mother, Janet Louise Druffel, was his biggest supporter while Jon suffered from health issues.
Bryson mentioned that his mother took on many of the caretaking responsibilities before his operation.
According to her Facebook profile, she studied at Modesto Junior College and worked at Serta Simmons Bedding.