Cal Ripken Jr, a renowned baseball player known as the "Iron Man" for his remarkable endurance, went through a divorce after almost three decades (1987 – 2016) of marriage with Kelly Ripken.
Since then, he has found love again and is currently married to Judge Laura Ripken.
The former player met his second wife while engaging in charitable work through his foundation. They tied the knot in October 2018, following a year-long dating period.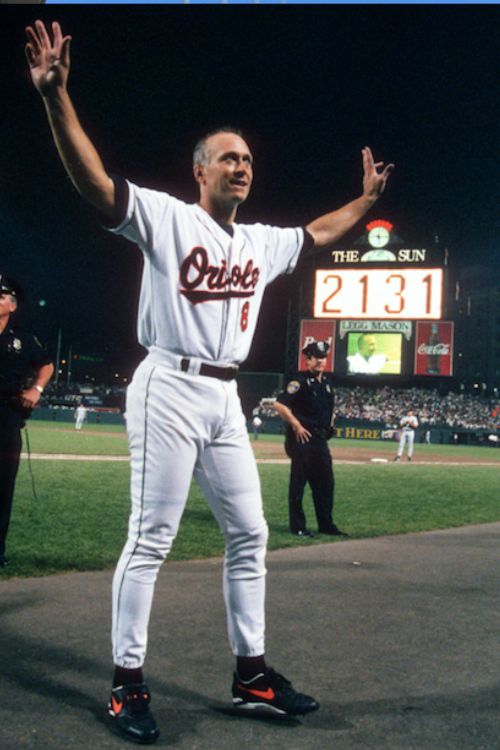 Cal Ripken Jr is an American baseball shortstop who dedicated his entire professional career to the Baltimore Orioles in the MLB. He made his debut on August 10, 1981.
One of his notable achievements is breaking the record for the most consecutive games played.
Cal surpassed Lou Gehrig's streak of 2,130 by playing 2,632 games continuously. Moreover, this accomplishment earned him the nickname "Iron Man."
Throughout his impressive 20-year career, Cal Ripken Jr. amassed several accolades, including the Rookie of the Year Award, two Most Valuable Player Awards, eight Silver Slugger Awards, and two Gold Glove Awards.
In recognition of his remarkable contributions to the sport, he was inducted into the National Baseball Hall of Fame in 2007.
Who Is Cal Ripken Jr Wife?
Judge Laura Ripken, who was born on February 9, 1964, currently serves as a judge at the 5th Appellate Circuit of the Maryland Court of Appeals.
In 1986, she obtained her undergraduate degree from Lehigh University.
Following that, she pursued her Juris Doctor (JD) at the Catholic University of America Columbus School of Law, completing it in 1989.
On January 11, 2021, she assumed office in Maryland, and her term as a judge will conclude on December 31, 2032.
Before her appointment as a judge, Laura Ripken established herself in the legal community of Anne Arundel.
She spent 19 years working as a county prosecutor and served as a deputy state's attorney to the late Anne Arundel County State's Attorney, Frank Weathersbee, from 2006 to 2010.
Similar to her current husband, Laura Ripken has also experienced a divorce. She was previously married to Trevor Kiessling, a former Assistant State's Attorney.
However, Kiessling faced allegations and was dismissed from his position in 2015.
Laura Ripken and her ex-husband have four children together: Madison, Trey, Rachel, and Ryan.
Family
Laura Ripken entered into a prominent family as she married Cal Ripken Jr., who was born to the late Cal Ripken Sr. and Violet Ripken.
Her father-in-law had an impressive career in baseball as an American player, scout, coach, and manager. He dedicated 36 years of his life to the Baltimore Orioles organization.
Furthermore, Laura Ripken has notable siblings-in-law, namely Billy Ripken, Elly Ripken, and the late Fred Ripken.
On the other hand, not much information regarding Laura's family is not known.
Who is His Ex-Wife, Kelly Ripken?
Cal Ripken Jr. was previously married to Kelly Ripken, who was born on March 26, 1959, to Joan Marie Geer.
The couple exchanged vows on November 13, 1987, at the Towson United Methodist Church. However, after thirty years of marriage, they decided to divorce on April 28, 2016, following a one-year separation.
The exact reason for their separation remains unknown, although there were rumors of infidelity.
During their marriage, Cal and Kelly Ripken welcomed two children into their family, Rachel and Ryan.
Ryan Ripken, inspired by his father's baseball legacy, pursued a career in the sport.
He was selected by the Baltimore Orioles in the 20th round of Major League Baseball's 2012 amateur draft.
However, in 2012, Ryan attended the University of South Carolina before transferring to Indian River Community College.
Later, in the 15th round of Major League Baseball's 2014 amateur draft, he was chosen by the Washington Nationals.
After being released by the Nationals in March 2017, Ryan signed with the Orioles and joined the Aberdeen Ironbirds. Moreover, it is a team owned by his father.