Cari is an American broadcast journalist who has worked as an anchor for ESPN's flagship program, SportsCenter, and as the host of ESPN2's First Take. In addition to that, as a Tennis Channel reporter too. She is publicly vocal but equally powerful.
But Cari breaks her silence when it is about racism and inappropriate representation of her race. It is the reason why Champion pursued her career in journalism.
At the moment, Cari is active as a broadcast journalist and television personality. Since 2012, the American has been working as a host for ESPN. Other than that, she has also worked as an anchor and reporter for the Tennis Channel and First Take.
Likewise, starting in July 2014, she became an anchor for ESPN's flagship program SportsCenter. Not only that, but Champion is also one of the highest-paid female anchors.
But today, we will be discussing all her career starting from her college to her professional years. Also, we will include details on her personal life as well.
Cari Champion: Quick Facts
| | |
| --- | --- |
| Full Name | Cari Champion |
| Birth Date | June 1, 1978 |
| Birth Place | Pasadena, California, US |
| Known as | Cari |
| Religion | Unknown |
| Nationality | American |
| Ethnicity | African-American |
| Education | The University of California, Los Angeles(UCLA) |
| Horoscope | Gemini |
| Father's Name | Dylan Champion |
| Mother's Name | Mariah Champion |
| Siblings | Two Younger Brothers and an elder sister |
| Age | 44 Years Old |
| Height | 5 feet 10 inches (178 cm) |
| Weight | 60 kg (132 lb) |
| Build | Slim |
| Body Measurements | Updating Soon |
| Hair Color | Black |
| Eye color | Dark Brown |
| Profession | Broadcast Journalist, Television Personality |
| Active Years | 2000-present |
| Marital Status | Single |
| Spouse | None |
| Children | None |
| Net Worth | Estimated $2 – $4 million |
| Social Media | Instagram, Twitter |
| Last Update | May, 2023 |
Who Is Cari Champion? | Family And Childhood
One of the known faces in the journalism world, Cari Champion is an American-born citizen with an African-American background.
She was raised by her parents Dylan Champion and Mariah Champion, in Pasadena, California, the United States of America. Likewise, she is the second daughter of her family.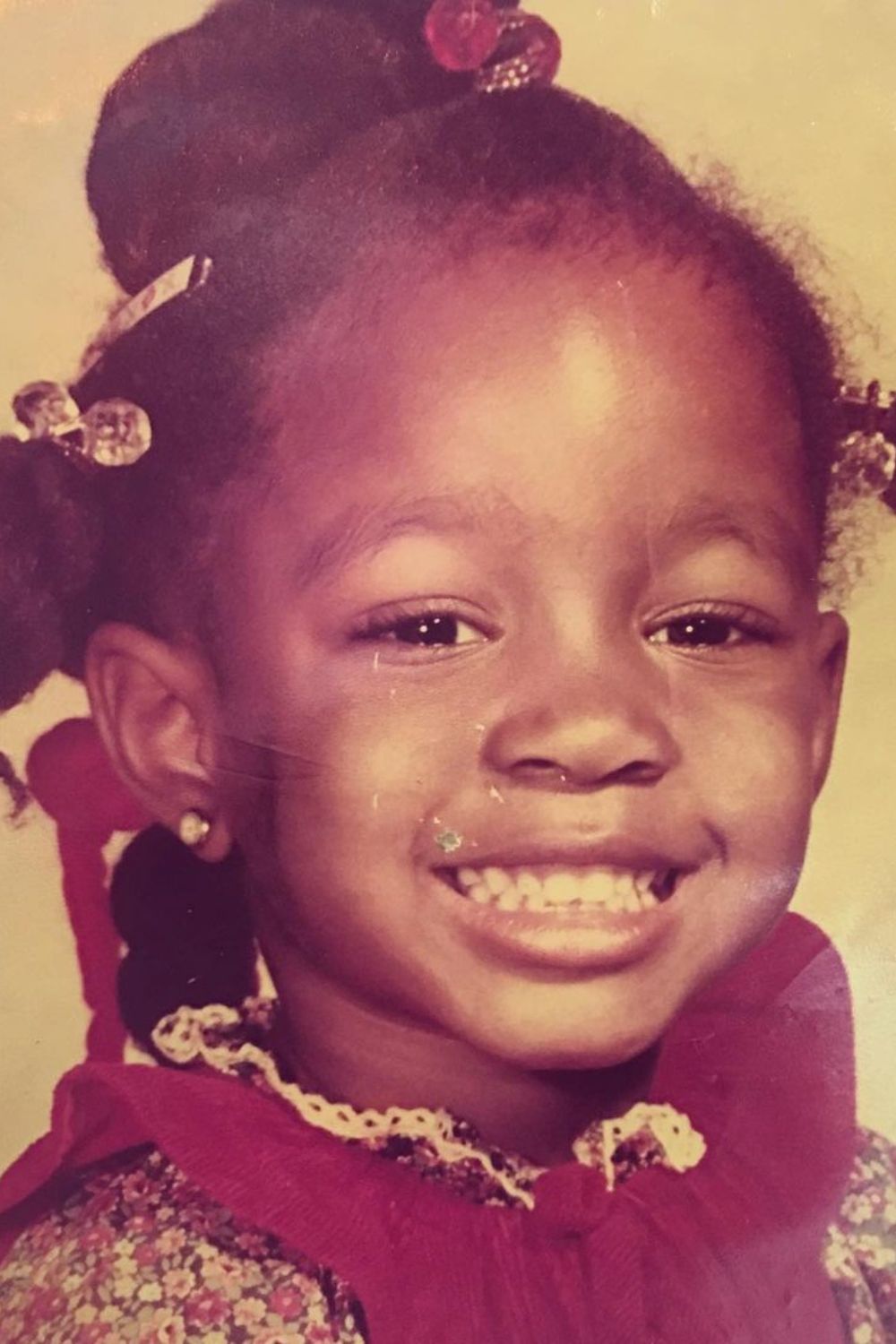 Aside from her parents, Champion has two younger brothers and an elder sister. Cari's father is a businessman who traveled around the world while the details of her mother are unknown.
Cari Champion | Early Life And Education
As for her education, Cari attended the University of California, Los Angeles(UCLA). There she majored in English and minored in mass communications. During her time as a student, Cari wrote for the Daily Bruin.
Moreover, she was inspired by UCLA alumni, including Matea Gold of the Washington Post, also the editor-in-chief of the student newspaper, Cari was inspired to be a journalist.
Champion was inspired to pursue journalism with the goal to transform negative stereotypes of African Americans.
"I wanted to give people a voice that didn't have a voice. I'm always fighting for the underdog. I don't know where I got it from, but I've been like that all my life. That's why I love journalism."
Cari finally graduated from UCLA in 1998 with an English degree. In her junior year, Champion studied in Washington D.C. and even earned an internship at CNN.
Cari Champion | Age And Body Measurements
Cari Champion is a famous broadcast journalist and television personality who is already in her 40s. At a glance, she does resemble supermodel Naomi Campbell.
Even though she is not a star in a fashion show, Cari is indeed one on television.
The gorgeous Cari was born on June 1, 1978, which means she is 44 Years Old and young. Also, her star sign happens to be Gemini, and the people of this sign are smart, passionate, and outgoing compared to others.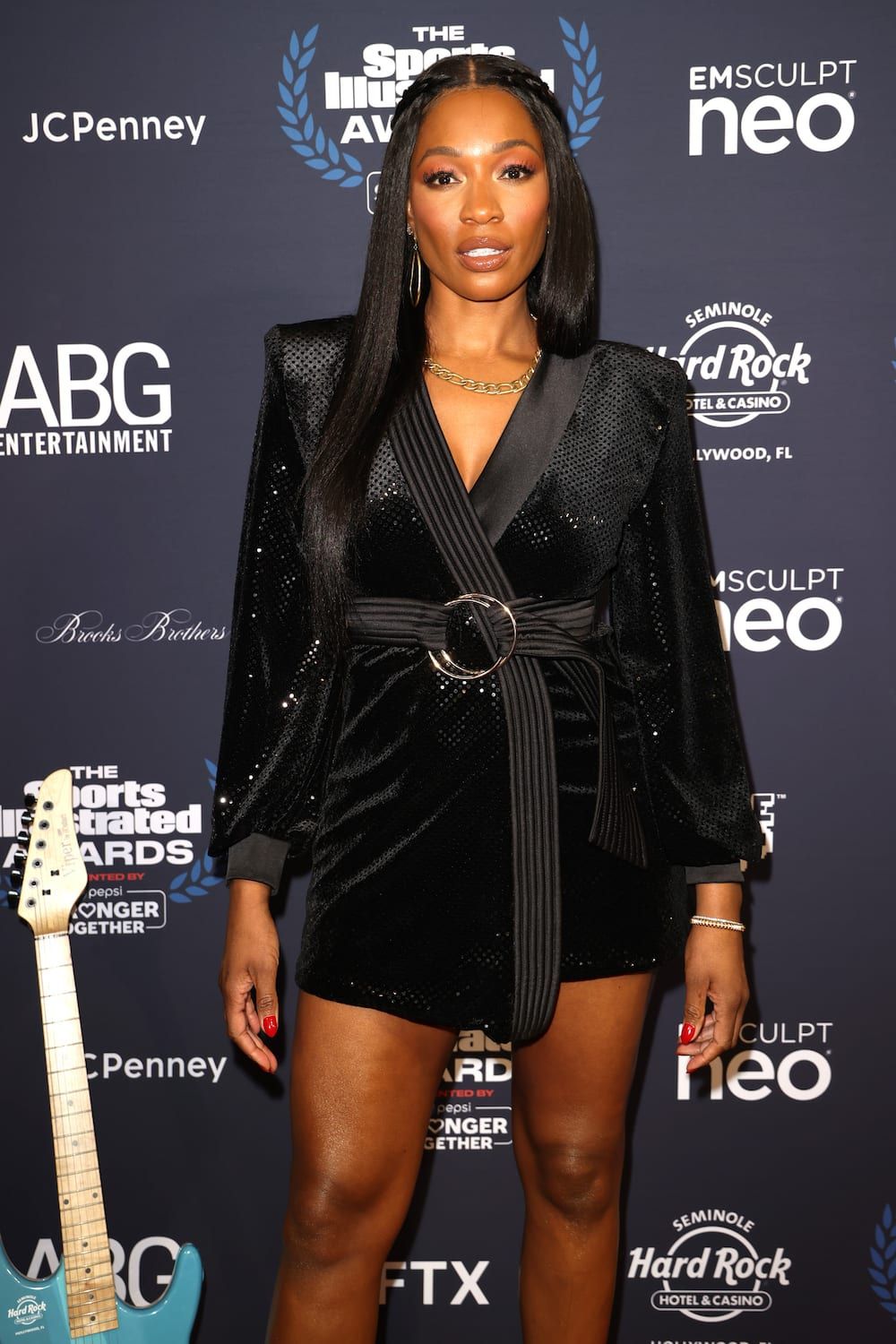 Likewise, with her intelligence, Cari is known for her slim figure and gorgeous features. Her thick and luscious lips are her main attractive features of her, along with Champion's long legs. Slim and toned, Cari is 1.78 m and weighs around 132 lbs.
Who Is Cari Champion Husband? | Personal Life
Almost in her mid-40s, Cari is still brimming and oozing with charms. Since she has many admirers, the public has been curious about her dating life. Sadly, Champion is not vocal regarding her personal life.
To this point, the American broadcaster has stayed quiet about her dating life.
However, when you are a celebrity, rumors are bound to fly every now and then. Despite maintaining silence, Cari was rumored to be dating Ryen Russillo. Added to that, Champion's name was also linked with Stephen A. Smith.
But none of them has spoken about the rumors and has maintained their silence even now. In one of her interviews, Cari did say she prefers dating black men. Well, does this mean she has someone on her mind? We will never know!
Since she is not dating anyone at the moment, Cari spends her leisure time with her friends and family. If not, Cari is always watching games.
She grew up watching basketball games and is an avid fan of the Los Angeles Lakers and the UCLA Bruins.
Cari Champion | Early Career
Cari has always been active and sure about her career. Ever since her university days, Champion has been making her way toward making success as a journalist.
Looking back at her effort, it is no wonder how much Cari has seen now.
Likewise, Cari began her broadcasting career at several television stations. For her first reporting job, Champion moved to West Virginia, where she managed everything herself, from the camera to reporting.
She later talked about her work there and how passionate she was about it.
"I was a one-man-band carrying a camera and a tripod and that was God-awful. But I loved it because I wanted to do it. I always wanted to be a reporter."
Cari then joined the Orange County Newschannel located in Santa Ana, California as a reporter. Later she started working for WPTV-TV in West Palm Beach, Florida, back in 2002.
While working as an anchor for WGCL-TV in Atlanta in November 2007, Cari was fired for uttering profanity on the air.
However, in an interview for Maryland Institute, Champion claimed the floor director did not cue her or her co-anchor. Unfortunately, their microphone picked up their words. Though she was rehired in January 2008, Cari left the job shortly after for another gig.
Catherine Crier Bio: Age, Height, Career, Net worth, Marriage, Wiki >>
Cari Champion | Flourishing Career As A Journalist
After moving to Florida, Cari started covering news on human interest stories and devastating hurricanes.
During her time there, Champion developed an affinity for tennis, right after covering Serena and Venus Williams. Following that, Cari then auditioned for the Tennis Channel's burgeoning news department.
Likewise, Champion made it into the network in 2009 and started working as an outside reporter. Along with that Cari also anchored the Channel's Court Report news segment.
Aside from that, the star journalist worked as an entertainment reporter for the Starz network and shows like The Insider and Hollywood 411.
She is a cohost of the Titan Games created by Dwyane "The Rock" Johnson. Finally, after years of working for other networks and gaining experience, Cari landed a job at ESPN.
Starting October 1, 2012, Champion was the new host of ESPN2's live debate show, First Take. In fact, she was hired by Heidi Watney and Jemele Hill for the job.
Similarly, as a host, Cari moderated debates between sports pundits Skip Bayless and Stephen A. Smith. Apart from that Champion finally made her journalistic debut on the fourth of November in 2014.
More On Media
For her debut work, young Cari profiled and interviewed American football quarterback Cam Newton in a segment for E:60.
However, her big day did not go on a happy note. That day, she became a target of comedian Artie Lange, who made racist and sexist tweets about her.
The comedian jokingly put him and Champion in a sexual fantasy set during slavery. As expected the event did not sit well with Cari.
Later Lange apologized, and ESPN issued a statement to Sports Illustrated that rebuked his tweets. Also, Champion never responded publicly. With much time as a journalist, Cari petitioned ESPN for six months and was finally promoted.
On June 19, she hosted her last episode of First Take and began anchoring the morning editions of SportsCenter in July.
Champion called out Howard and asked him some controversial questions. She also mentioned that she cares about the Lakers team and was disappointed with Howard.
Also, you can listen to Cari Champion's interview on The Breakfast Club podcast. Jemele Hill was also a guest in the interview alongside Cari Champion. Champion and Hill are best of the friends.
Facts About Cari Champion
After much effort, Champion was finally given the opportunity to become an anchor, but when working as an anchor in Atlanta, she encountered controversy.
Venus and Serena Williams, two tennis legends who are residents of Florida, were the subjects of her coverage. After some time, Champion applied for a position with the Tennis Channel and was chosen from at least 50 other candidates.
She has an athlete's physique.
Popularity Graph
Her popularity is unbeatable and we can see her constant activities in the media.
What Is Cari Champion's Net Worth? | Salary And Income Estimation
Passionate since her college days, Cari has always been gunning her way toward journalism. Thanks to her dedication and work ethic, Cari has been the favorite of many news channels and networks.
Hence, as of now, Champion has accumulated a hefty net worth of $2 – $4 million.
Also, it is reported that Cari makes around $1 million from her work as a broadcast journalist and TV personality. Moreover, Cari is also one of the highest-paid female reporters.
Not to mention, Champion is working at one of the famous and leading networks in sports, ESPN. Added to that, the American journalist is leading as an anchor of SportsCenter and others.
Taylor Rooks Age, Height, Boyfriend, Husband, Net Worth, BTN Live, Twitter >>
Cari Champion | Social Media Presence
View this post on Instagram
Common Queries About Cari Champion
What is the Cari Champion – Chris Evans issue?
When Cari Champion posted on the Internet about having a crush on Chris Evans, the response on Twitter was insane. In her podcast with The Breakfast Club, she stated:
"We can't even love who we want to love. I can't even have a fake crush on Chris Evans on the internet. I can't even have a fake crush on a white boy without being a sellout and shea butter Twitter come at me."
What did Cari Champion talk about with DeMar DeRozan in the 'Be Honest with Cari' podcast?