Carlos Salcido is a former Mexican professional soccer player, who last played for Tiburones Rojos. He is one of the most versatile soccer players of his generation. Salcido started his career as a center-back, played as a left-back and defensive midfielder, and finally ended his profession as a center-back.
Salcido started playing soccer professionally at 19, and his continuous hard work brought him success.
As of 2022, Salcido owns a team 'Pro Camp', and even works as a coach for his team. He also represents the club PSV Eindhoven.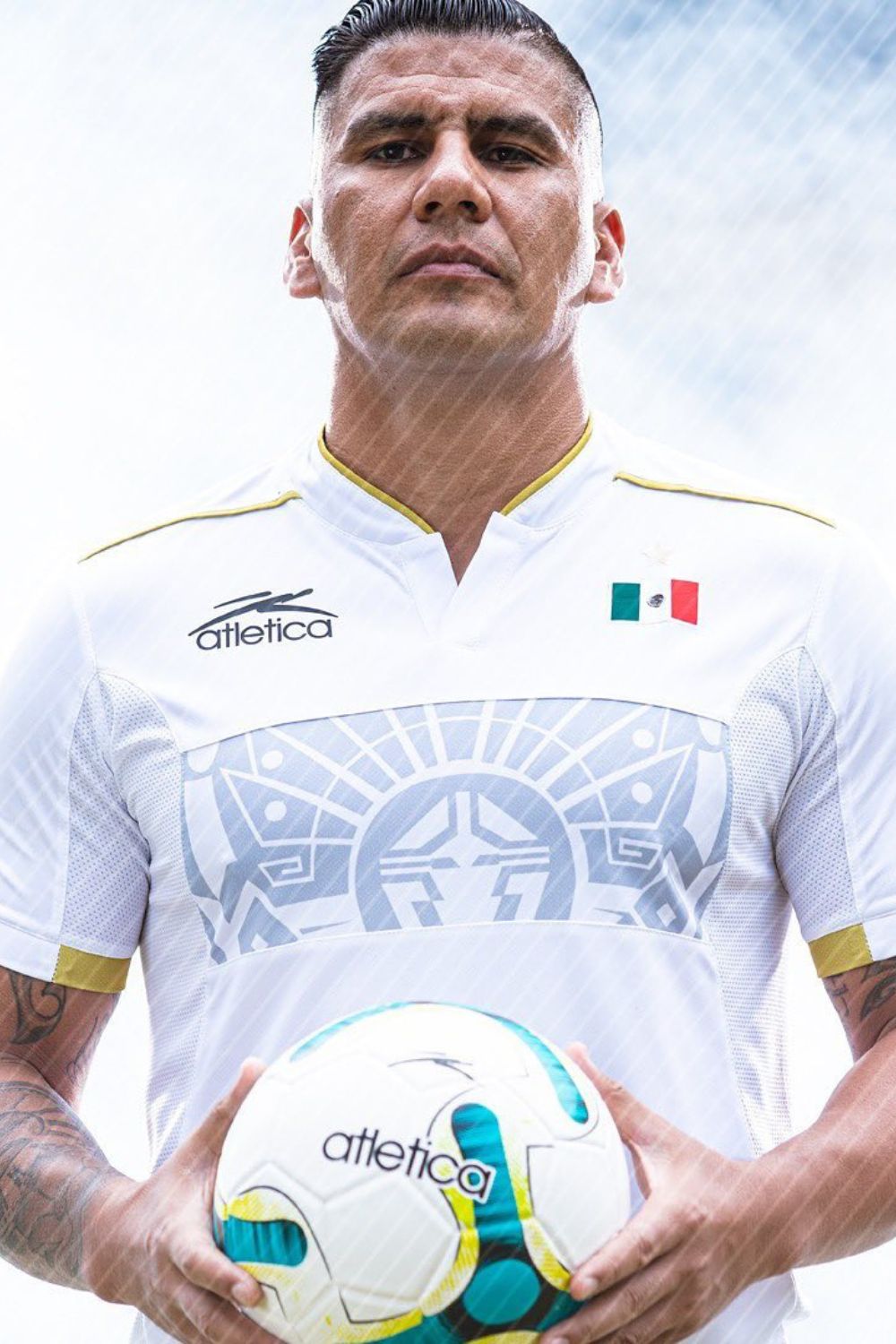 He emerged through Guadalajara's team in Mexico and moved to PSV in 2006, where he became vice-captain of the team.
He then played for Fulham before returning to Mexico, where he played for Tigres UANL, his former club Guadalajara and Veracruz.
Carlos is also a two-time Eredivise winner with legendary club PSV. He became the first Mexican player to win the Dutch National league when he first won it in the 2006-07 season.
Similarly, Salcido has played 124 games for the Mexican National Team and has scored ten goals.
He represented Mexico in three World Cups: 2006, 2010, and 2014. In addition, he was also part of the Mexican team that won the gold medal in the 2012 London Olympics.
Here we dig a little deeper into the life of a former Mexican soccer player.
First, take a look at some quick facts:
Carlos Salcido | Quick Facts
Full Name
Carlos Arnoldo Salcido Flores
Birth Date
April 2, 1980
Birth Place
Ocotlan, Jalisco Mexico
Nick Name
Salcido
Religion
Christianity
Nationality
Mexican
Ethnicity
White
Education
Not Available
Horoscope
Aries
Father's Name
Pablo Salcido Rodriguez
Mother's Name
Maria Flores Ruiz
Siblings
Yes (Six)
Age
43 Years Old
Height
5 ft 8 in / 175 cm / 1.75m
Weight
75 kg / 165 lb
Hair Color
Black
Eye Color
Black
Body Measurement
Not Available
Build
Not Available
Married
Yes
Spouse
Fabiola Salcido
Children
Two
Profession
Soccer Player
Position
Left Back, Defensive Midfielder, Center Back
Foot
Right
Former Teams
Mexico, Guadalajara, PSV,

Fulham, UANL, Veracruz

Net Worth
$5 Million
Social Media
Instagram, Twitter
Last Update
September, 2023
Carlos Salcido | Early Life, Family & Parents
Salcido was born to his parents, Pablo Salcido Rodriguez and Maria Flores Ruiz. On April 2, 1980, he was born in Ocotlan, Jalisco, Mexico, a small town built around the timber trade.
Salcido was born into a big family, he was the fifth among six sons and a daughter.
When Carlos was nine years old, his mother died because of Cancer. Now, he has a tattoo on his left shoulder, which reads, "In memory of my mother, RIP."
due to his economic condition, At 11 he left his school and was already working in the timber trade. Later, he tried to go to the USA in search of a better life but was unsuccessful.
Carlos's father collected money and sent him to Guadalajara. At, 19 he washed cars & trucks, worked in glassworks, and was a mechanic in an illegal mechanic workshop; however, he got fired from his job.
Moreover, that incident turned his life. He went to a local club's soccer match with his friends, where he got a chance to play, as there was a shortage of players.
He played in jeans and work boots and impressed the scout from the third-division club, Gallos de Aguascalientes.
Since then, he went on to do better, and soon after, he debuted in the Mexican third division and played for Guadalajara in the first division.
He then caught the eyes of European scouts and signed for Ronald Koeman's PSV in 2006.
Carlos Salcido | Age, Height & Nationality
Carlos Salcido is 43 years old when writing this article. As a defender, he played against world-class strikers.
But unlike other defenders, he is not that tall. Talking about height, Carlos is 1.75 meters tall and weighs 165 lb.
He was born in Mex; therefore, his Nationality is Mexican. In addition to that, he belongs to the white ethnic group, and his birth sign is Aries.
Carlos Salcido | Personal Life, Wife & Children
Carlos is a married man and his wife is Fabiola Salcido. They are married since 2008 and are living a happy married life. Carlos and Fabiola have two children together.
Carlos had to settle in different locations over time as a soccer player. While playing for Fulham, his home in Claygate, London, was robbed.
That incident made his family feel unsettled, and he had to move back to Mexico in 2011.
Read Here About Top 32 Diego Maradona Quotes>>
Carlos Salcido | Career As A Professional Soccer Player
After a difficult childhood, his life started to get better once he started playing soccer professionally.
At first, he played soccer because he was well-paid. However, he thought of becoming a professional soccer player once he got into the Chivas Mexico team.
Salcido's hard work was awarded when he got a chance to play for the senior team in 2001. He made his official debut in Mexican Primera League in a 1-1 draw against La Piedad.
After being officially promoted to the first team, he helped his team reach the Two Copa Libertadores Semi-Finals.
Once the Mexican Primera Division's runner-up, Salcido left Guadalajara for PSV in 2006.
After the 2006 World Cup, he was linked with the English club Arsenal, but he silenced those rumors and signed a four-year contract with PSV.
In his first season, he missed just one match in Eredivisie, and PSV has been crowned champions.
On 18 November 2006, he scored a spectacular long-distance goal in a match against Excelsior Rotterdam, his first goal in the legendary PSV jersey.
After his teammate Michael Reiziger, he got the number 3 jersey before starting the 2007-08 season. He was given the role of Vice-Captain as well.
His club won the Dutch league two times during his four-year career at PSV.
Salcido played a total of 123 games and scored three goals. He left PSV for Fulham after the 2010 World Cup.
Carlos assisted American player Clint Dempsey in his debut match against Blackburn Rovers. Unfortunately, Salcido's time in England was not as good as in the Netherlands.
He played a total of 28 games for Fulham. However, after the end of that season, he requested the club to loan him back to his home country.
Carlos Salcido | Return To Mexico
In his first season back in his home country, he helped Tigres UANL win their third league title and first after 30 long years. After that league win, he signed for the Tigres permanently.
The official announcement of Salcido's return to Guadalajara was made on 20 May 2014.
After the 2014 World Cup, he played some friendly matches. He played his first official game after returning on 20 July, against Chiapas.
He created many unforgettable memories for fans after his return.
Among them, Chivas fans will never forget the moment when he scored the first goal against their arch-rivals Club America from the penalty spot on 24 November 2016.
In January 2019, he officially joined Veracruz from his boyhood club. He made his debut against Guadalajara in a 0-0 draw on 4 February.
On 23 November 2019, he played his last match in Liga MX in a 1-3 loss against his childhood club, Guadalajara.
Overall he has secured 1 Gold Cup, 2 Dutch champions, 1 Dutch Super Cup, 1 Mexican Clausura champion, and 1 Mexican Champion Apertura.
Carlos Salcido | International Career
After an excellent performance in Guadalajara, he was called up for the National team in 2004.
At first, he made his debut in a World Cup 2006 qualifying match against Trinidad and Tobago on 8 September.
However, after his debut, he soon established himself as a regular left-back of the team.
He played 124 matches for Mexico in his eleven-year-long career and scored ten goals.
Carlos was one of the essential members of the team when Mexico won the 2011 Gold Cup and Olympic Gold a year later.
He helped Mexico to a fourth-place finish in the 2005 Confederation Cup, held in Germany.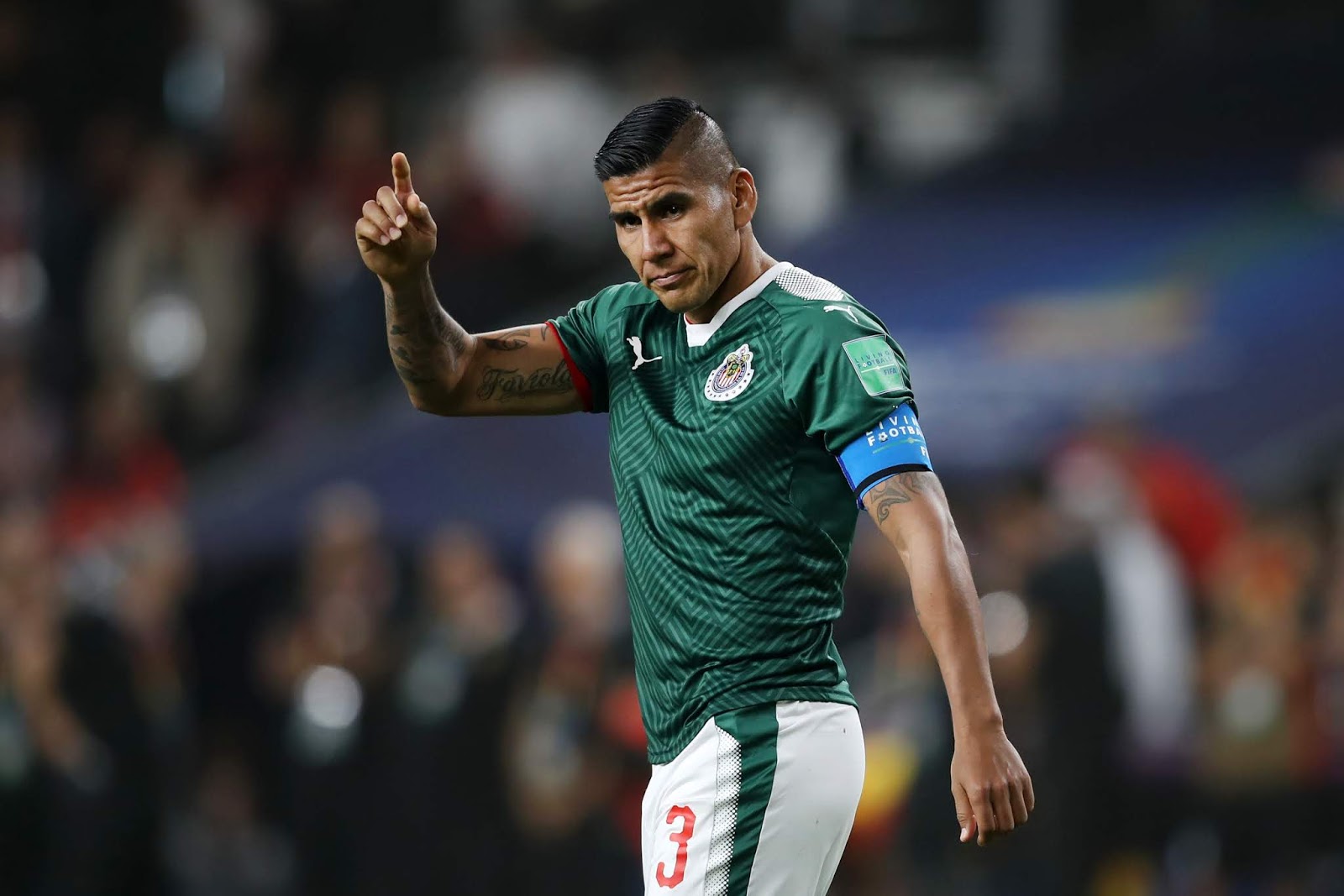 In the extra time of their semi-final match against Argentina, he scored his first goal for the National team.
He took the Mexican half-ball, ran the whole pitch length, and scored a spectacular goal. Mexican coach Ricardo Lavolpe included him in the 24-man squad list for the 2006 World cup.
As a result, Salcido played all four matches. Likewise, in the 2010 World Cup, he played all the games for Mexico.
Further
However, his inclusion in the squad for 2014 surprised fans and analysts. He started in the round of 16 matches against the Netherlands.
Unfortunately, Mexico lost that match and got out of the tournament.
He was one of three over-aged (over 23) players selected for the 2012 Olympics. They went on to win the gold medal.
In addition, he was in his top form on their run to the Gold medal.
He was selected as the Tournament's Best eleven in CONCACAF Gold Cup 2011 when Mexico won that tournament.
He was also on the team when Mexico lost the 2007 Gold cup final against the USA.
Salcido announced his retirement from International soccer on 29 August 2014.
In his career, he has represented his country many times in the World; however, as of 2022, he has retired from his soccer career and won't be playing.
Moreover, he has not shared any comments regarding World Cup Qatar 2022.
Learn More About Italian Soccerplayer Federico Balzaretti Bio: Age, Career, Achievement, Personal Life
Carlos Salcido | Position And Style Of Play
Salcido played in many positions throughout his career. As a right-footed player, he started to play in a left-back position. He was an excellent attacking Left-Back in his early career days.
His style of play was somehow similar to that of center backs. He started his PSV career as a left-back, but he was occasionally given the center's role as time passed.
Even when he played as a center-back, performed on the same level as before. By the time he left PSV, he could play both positions equally.
After he signed for Fulham in 2010, he was again given the role of Left-Back.
He was great on the attacking part of his game, but he struggled defensively. Therefore, after his transfer to UANL, he was assigned the role of a defensive midfielder.
Soon after his return to Guadalajara, he was given the starting spot in the center-back role, where he did as well as in a defensive midfield role.
After 2014, he played mainly as a center-back and occasionally in defensive midfield until the end of his career.
Salcido started his career as a left-back, but he played more as an attacking midfield. Moreover, once he left PSV, his style of play changed into a ball-holding center back and defensive midfielder.
Carlos Salcido | Career After Retirement
After retiring from his career, Salcido continued to progress.
He completed his studies at ENDIT at the Mexican Football Federation, formed a team named Pro Camp, and coached the team himself.
One of the news released on 7 September 2022, he faced a loss in his coaching debut.
At the beginning of the 2022-2023 TDP League (Third Division) season, his team Pro Camp suffered defeat.
Pro Camp, who played at the Municipal Stadium Octlan, lost 2-1 to Caja Oblatos on their TDP league debut, the opening game in group 14.
Pro Camp has more to go, let's hope that they do better in the coming days.
Carlos Salcido | Net Worth And Salary
When he was young he struggled financially, but now that situation has changed.
His hard work and dedication have brought him a good life for himself and his dear family.
As of year, 2022, this Mexican legend's total net worth is around $5 million.
Also, Carlos owns some luxurious cars like Audi and Mercedes.
Carlos Salcido | Social Media Presence
Salcido is available on social media platforms where he updates his life. In most of the updates, he showed about his training in the gym and coaching.
View this post on Instagram
Instagram: 329K followers
Twitter: 706.5K followers
Popularity Graph
This is the popularity graph of Carlos Salcido.
His search rate increased because of information regarding World Cup 2022 Qatar and his family.
Frequently Asked Questions (FAQs)
Where did Carlos Salcido make his first International goal?
The soccer player made his first Internationa goal at AWD-Arena, Hanover, Germany, against Argentina.
He was representing Mexico at the 2005 FIFA Confederations Cup.
Is Carlos Salcido still the President of Liga Balompié Mexicano?
No, the player announced his resignation from his presidential position at the start of 2021 to form his Mexican league possibly.
He served as the president of Liga Balompié Mexicano from May 15, 2020, to January 2021.
How did Carlos Salcido respond to André-Pierre Gignac's comments?
When the Tigres lost the Club World Cup to Bayern Munich, their striker Gignac took to Twitter to say, "a Mexican is the worst enemy of another Mexican."
The comment upset many, including Salcido, who called out André-Pierre, who is not Mexican by birth. Carlos said,
"It is a lie that the Mexican is the worst enemy of another Mexican. Let a foreigner like Gignac tell you he was about to finish him off because if someone was on the field together, it was me, and I know perfectly well. You are your own enemy. It hurts me that a foreigner says such a situation."
Did Carlos Salcido run for Lincoln Park City Council seat?
No, a different person with the same name ran for the seat.
For which team did Carlos Salcido play most games?
He played most games for Chivas. He was one of the talented players who played in different positions, performing well in all of those.
Read About Mexican Soccer Player Andres Guardado: Bio, Career & Net Worth>>