Carrie Purdy, the mother of NFL quarterback Brock Purdy, has captured the attention and admiration of fans and followers alike.
As a proud mother of three children, including a rising star in the NFL, Carrie has become a notable figure in football.
Her supportive nature and dedication to her family have made her an inspiration to many.
At the same time, her social media presence has provided a glimpse into her personal life and her love for all her children.
In this article, we'll take a closer look at the life of Carrie Purdy and explore what makes her such a beloved and influential figure in the world of sports.
Quick Facts
| | |
| --- | --- |
| Full Name | Carrie Purdy |
| Famous as | Brock Purdy's mother |
| Birth Date | Not Available |
| Birth Place | Not Available |
| Residence | Not Available |
| Religion | Christian |
| Nationality | American |
| Ethnicity | Caucasian |
| Eye Color | Brown |
| Hair Color | Blonde |
| Marital Status | Married |
| Spouse | Shawn Purdy |
| Children | 2 Sons and 1 Daughter |
| Name of Children | Brock Purdy, Chubba Purdy, Whitney Purdy |
| Net Worth | Not known |
| Social Media | Instagram, Twitter |
| Last Update | June 2023 |
Details On Family!
Husband, Shawn Purdy
Carrie Purdy is married to Shawn Prudy, a former professional baseball player who played in the minor leagues for eight seasons. The couple has three children together named Whitney, Brock, and Chubba.
Shawn was born in the United States and played college baseball at the University of Miami in Florida.
Shawn was drafted three times by different teams in the amateur draft in 1987, 1989, and 1990 before finally signing with the California Angels.
The player became a relief pitcher with a 3.75 ERA and 21 saves for the San Francisco Giants' Double-A affiliate Shreveport Captains in 1995. However, he retired from baseball at the age of 29 in 1998.
Shawn is a real estate agent for Realty ONE Group and specializes in residential properties in Gilbert, Arizona. Additionally, he helps coach his son Chubba's football team at Perry High School.
Daughter, Whitney Purdy
Whitney Purdy is the daughter of Shawn and Carrie Purdy. She is a softball player who played for Southeastern University in Lakeland, Florida.
Whitney played in 18 games in 2020 and helped her team win nine. She played as a shortstop and wore the number 22.
She also played softball at Perry High School in Gilbert, Arizona, with a career batting average of .333 and a fielding percentage of .900.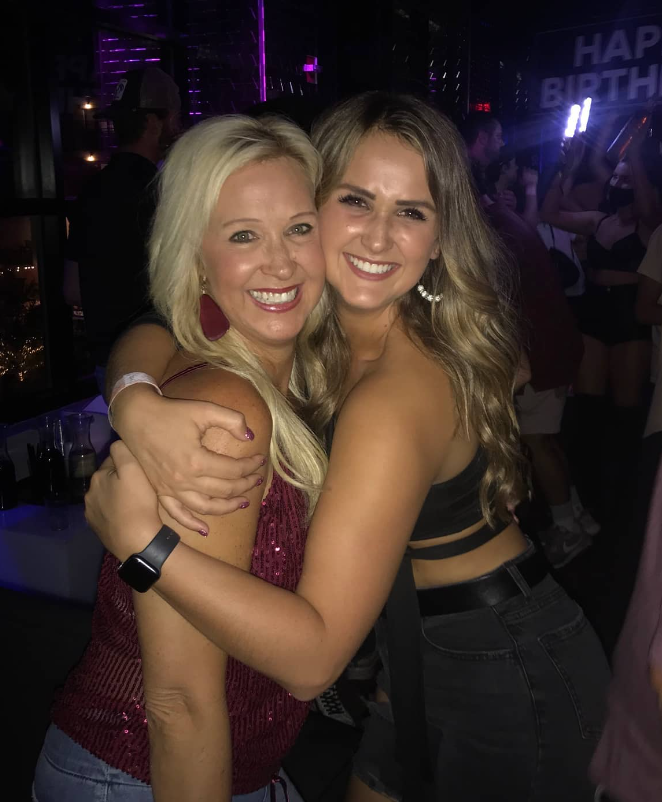 Aside from her athletic accomplishments, Whitney graduated from Southeastern University, earning a Communications degree in 2020. She previously earned an Associate of Arts degree from Spartanburg Methodist College.
Whitney works as a Customer Support Specialist at the American Heart Association, an organization she has been a member of since 2015.
Son, Brock Prudy
Brock Purdy is an accomplished American football quarterback who has made a name for himself in the National Football League (NFL).
Born on November 15, 1999, in Gilbert, Arizona, Purdy attended Perry High School, where he excelled as a football player. He continued to hone his skills at Iowa State University, where he played college football from 2018 to 2021.
During his college career, Purdy set several records, including the Iowa State record for passing yards in a single season (3,982 yards in 2019) and most career touchdown passes (68).
In 2022, Brock was selected by the San Francisco 49ers with the final NFL Draft pick, making him Mr. Irrelevant.
However, he quickly proved his worth as he became the starter for the 49ers due to injuries to other quarterbacks.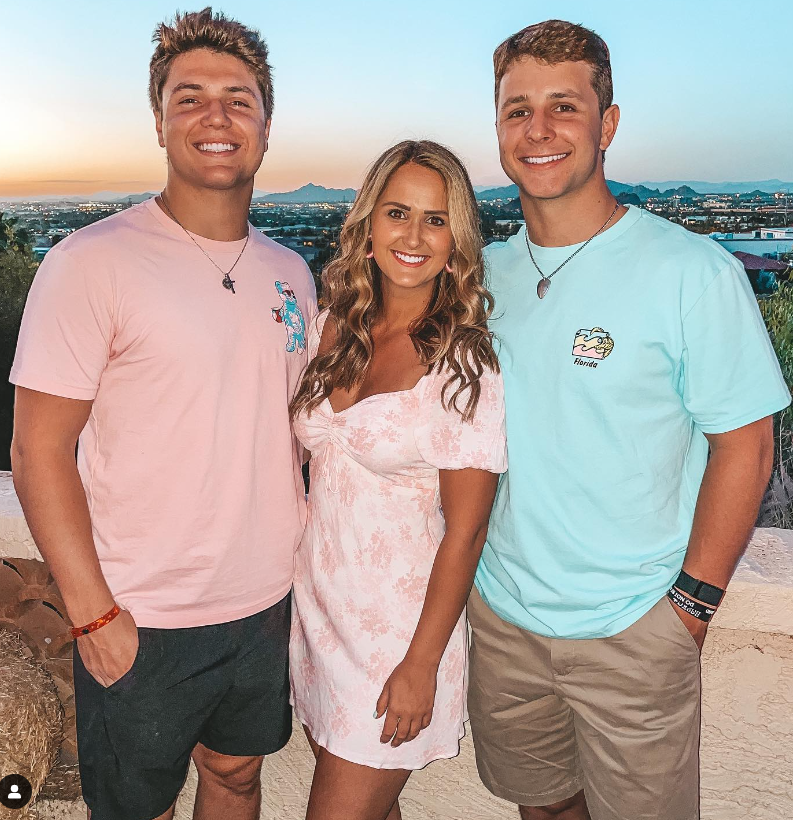 Throughout his career, Purdy has shown exceptional leadership skills and an unwavering dedication to the sport. He has also received numerous awards and accolades, including a two-time first-team All-Big 12 selection.
Off the field, Brock is in a relationship with Jenna Brandt, a former college volleyball player whom he met while both were students at Iowa State University.
The couple often posts pictures on social media, and Purdy has been vocal about his appreciation for Brandt's support.
Son, Chubba Prudy
Chubba Purdy, the youngest son of Carrie Purdy, is a quarterback for the Nebraska Cornhuskers football team.
He transferred to Nebraska after leaving Florida State in 2022. The player was a four-star recruit and the No. 126 prospect in the 2020 class.
Social Media
Carrie Purdy's social media presence provides a glimpse into her life as a mother and a football fan.
With active accounts on Twitter (@bigbirdpurdy) and Instagram (bigbird.purdy), she frequently shares updates and photos of her family, especially during the NFL season.
Her Twitter has garnered over 12.2K followers, while her Instagram boasts 3,463 followers.
Carrie interacts with her son Brock on both platforms, offering support and celebrating his achievements on and off the field.
She often shares photos of her family donning 49ers jerseys with Brock's number 13, demonstrating her loyalty to her son's team.
Moreover, Carrie frequently uses the hashtags such as #9erGang #13, #FTTB, and #49ers, showing her enthusiasm.
Net Worth
Carrie Purdy's net worth is not publicly known, but it may be influenced by her husband's and son's earnings.
Brock Purdy signed a four-year contract with the 49ers worth $3.6 million in 2022 and has an estimated net worth of about $5 million.
Likewise, Shawn Purdy has a net worth of $19 million.
Interesting Moments
Carrie Purdy got emotional and cried in the stands when her son Brock scored his first NFL touchdown against the Buccaneers in Week 14 of the 2022 season.
Brock's touchdown was a 10-yard run that gave the 49ers a 35-0 lead over the Bucs in the third quarter. Carrie and her husband, Shawn, were seen high-fiving each other, and then Shawn was seen wiping away tears of joy as he watched his son celebrate on the field.
Likewise, Carrie celebrated with her son and husband on a week-long vacation to Newport Beach after Brock was drafted by the 49ers with the final pick of the 2022 NFL Draft.
They rented a beach house and enjoyed some quality time together before Brock had to report to the 49ers training camp.
Frequently Asked Questions (FAQS)
How long has Carrie Purdy been married?
Carrie Purdy married her husband, Shawn, on November 5, 1994. They have been married for 28 years.