Brock Purdy's father, Shawn Purdy, went viral for his reaction to his son's first career TD pass. He was seen shedding tears, creating a wholesome moment.
But, as many might not know, Shawn Purdy is a former minor-league pitcher. He may not be a household name in the world of sports, but he left a lasting impact on those who knew him.
He played for eight seasons with different teams showing his talent and competitiveness at every opportunity. His talents and confidence seem to have been passed down to his children and can be seen in his son Brock's gameplay.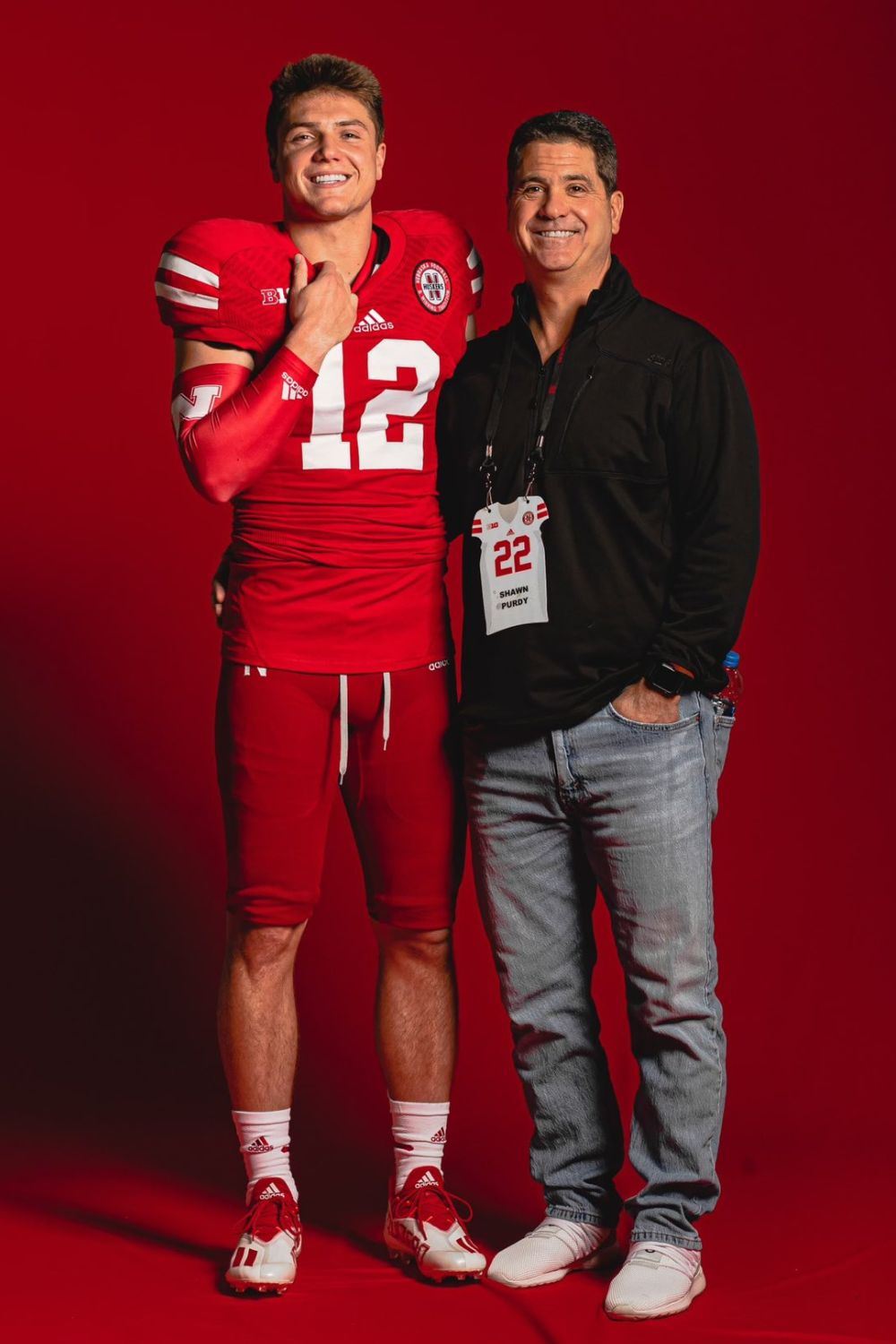 Brock Purdy is making his dad and his whole family proud by making waves as the starting quarterback for the San Francisco 49ers. But this couldn't be possible without the support of his father, Shawn Purdy.
In this article, we'll dive deeper into the life and career of Shawn Purdy, the father of the up-and-coming NFL star.
Quick Facts
Full Name

Shawn Robert Purdy

Known as

Brock Purdy's father

Date of Birth

July 30, 1968

Age
54 Years Old
Birth Place

St. Petersburg, Florida

Nationality

American

Ethnicity

White

Zodiac Sign

Leo

Height
6 feet/1.83 m/183 cm
Weight

92 kg/203 pounds

Hair Color

Dark Brown

Eye Color

Dark Brown

High School

Valencia Community College

Indian River State College

Education

Graduated

University

University of Miami

Marital Status

Married

Wife

Carrie Purdy

Children

Brock Purdy, Chubba Purdy, and Whitney Purdy

Profession

Former Minor League Pitcher, Spa Dealer

Position

Pitcher

Leagues

Minor Baseball League

Playing Years

1987-1998

Playing Teams

California Angels

Net Worth

Not Available

Social Media
Instagram, Twitter
Last Update

May, 2023
Early Life, Family
Shawn Robert Purdy was born in St. Petersburg, Florida, on July 30, 1968. He attended Valencia Community College and Indian River State College in Florida. He graduated from the University of Miami in Coral Gables, Florida.
There is not much information about Shawn's personal life, but it is known that Shawn is a family man. He proudly introduces him as the husband of Carrie Purdy and a proud father of three children: Brock, Chubba, and Whitney Purdy.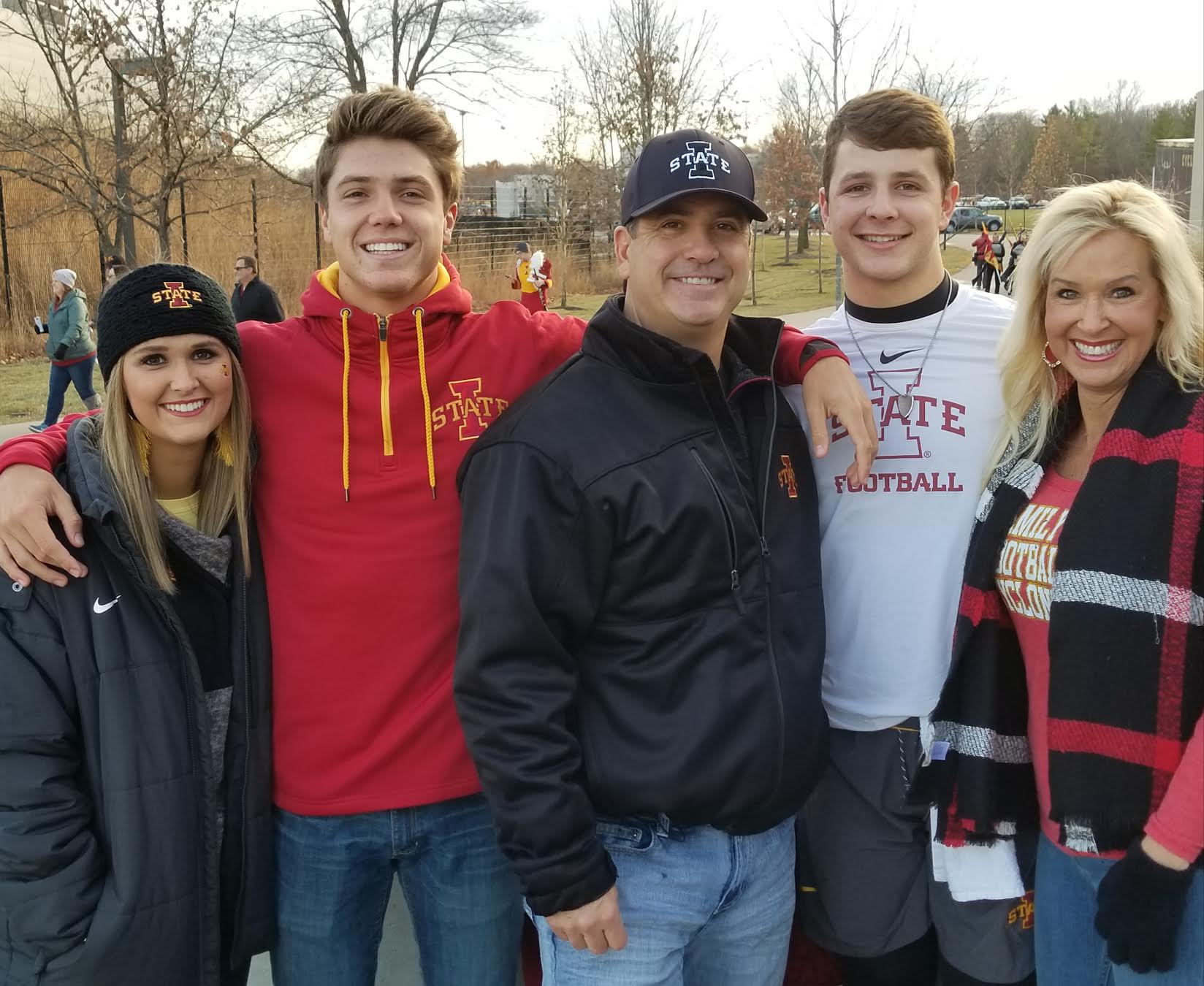 Shawn's family is now the family of athletics, with each member achieving something in sports.
But, he never forced his children to play a particular sport. They weren't pressured to become professionals. But they were told to give it their all if they did play.
Shawn has been in the spa business for over 30 years and full-service spa dealer at Fantastic Spa Outlet in Mesa, Arizona. It supplies and installs spas in a convenient place for clients.
Wife, Carrie Purdy
Shawn Purdy's wife, Carrie Purdy, is the soul of the Purdy family who always keeps everyone on their toes. Though not much is known about her personal life, she can be frequently seen with Brock Purdy's games and on social media posts.
Shawn and Carrie met at University, fell in love, and married after their studies. They have three children together.
Son, Brock Purdy
Brock Purdy has been making waves in National Football League. Born on December 27, 1999, Brock is 23 years old. He plays as quarterback for the San Francisco 49ers in the National Football League (NFL).
Purdy played college football at Iowa State University before being drafted by the 49ers as the final pick in the 2022 NFL Draft, earning him the title of Mr. Irrelevant.
Brock debuted in NFL in 2022 but has already made his name as one of the rising NFL stars. He has won several awards, such as PFWA All-Rookie Team, two-time First-team All-Big 12, and Second-team All-Big 12.
Son, Chubba Purdy
Shawn Puddy's youngest child, Chubba Purdy, also follows in athletic footsteps and plays as a quarterback at Nebraska.
Chubba was highly recruited in high school and received offers from many major schools. But he enrolled at Florida State, where he saw limited playing time. So, he decided to transfer to Nebraska in 2021.
He was born on July 30, 2001, making him 21 years old as of 2023. Chubba Purdy's birth name is Preston Purdy.
Daughter, Whitney Purdy
Brock Purdy's sister, Whitney Purdy, didn't choose the football route like her brothers. Instead, she followed in her father's footsteps and pursued softball.
Whitney Purdy began her softball career at Spartanburg Methodist College, where she became a talented player. After her time at Spartanburg, Whitney transferred to Southeastern University to finish her college career.
Baseball Career
Shawn Purdy was drafted four times, each by a different team and in a different round. In 1987, he was drafted in the 46th round by the Pittsburgh Pirates from Valencia Community College in Orlando, Florida.
In 1989, he was drafted in the 44th round by the Kansas City Royals from Indian River State College in Fort Pierce, Florida. Similarly, he was drafted in the 26th round by the Oakland Athletics from the University of Miami in Coral Gables, Florida, in 1990.
Finally, after being drafted multiple times, Shawn Purdy found his place in professional baseball with the Angels in 1991. He was drafted in the 16th round by the California Angels from the University of Miami.
He started playing baseball as a starting pitcher but had difficulties playing at the Double-A level, so he was moved to the bullpen (a role where pitchers come in from the sidelines to relieve the starting pitcher).
As a reliever, he did better and performed well in 1995 and 1998 while playing in the minor leagues. Despite this, he never got to play in the major leagues.
But his gameplay never got unnoticed. Former big leaguer Rich Aurilia, Purdy's teammate, spoke highly of him in a recent interview. He said, "he was very confident, extremely competitive, with guts."
In 1998, Purdy's professional baseball career ended after he played 16 games for the Atlanta Triple-A team.
Net Worth and Salary
There is no information on Shawn Purdy's net worth or salary. However, he might have made some fortunes as a spa dealer.
However, his son, Brock Purdy's net worth is around $5 million as of 2023.
He signed a four-year deal worth $3,737,008 with the San Francisco 49ers. The contract includes a signing bonus of $77,008 and an average annual salary of $934,252.
Frequently Asked Questions (FAQs)
Where is Brock Purdy's family from?
Brock Purdy's father, Shawn Purdy, was born and raised in Florida, where he met his wife Carrie Purdy. Later, they both moved to Arizona, where they raised their three children, including Brock Purdy.
Is Brock Purdy's father a professional player as well?
Yes, Brock Purdy's father was a minor-league baseball player. He played as a pitcher for several teams, including Palm Springs Angels.