Chad Steven Henne is a professional American football quarterback serving in the Kansas City Chiefs of the NFL. Henne recorded a history of becoming the second freshman starting quarterback at the University of Michigan, where he accumulated 32 wins in the regular season.
However, since he went professional, Henne has spent most of his time on the bench due to various injuries.
Henne substituted an injured Patrick Mahomes on January 21, 2023, and led a team-record 98-yard touchdown drive in the AFC Divisional Playoff victory over the Jacksonville Jaguars.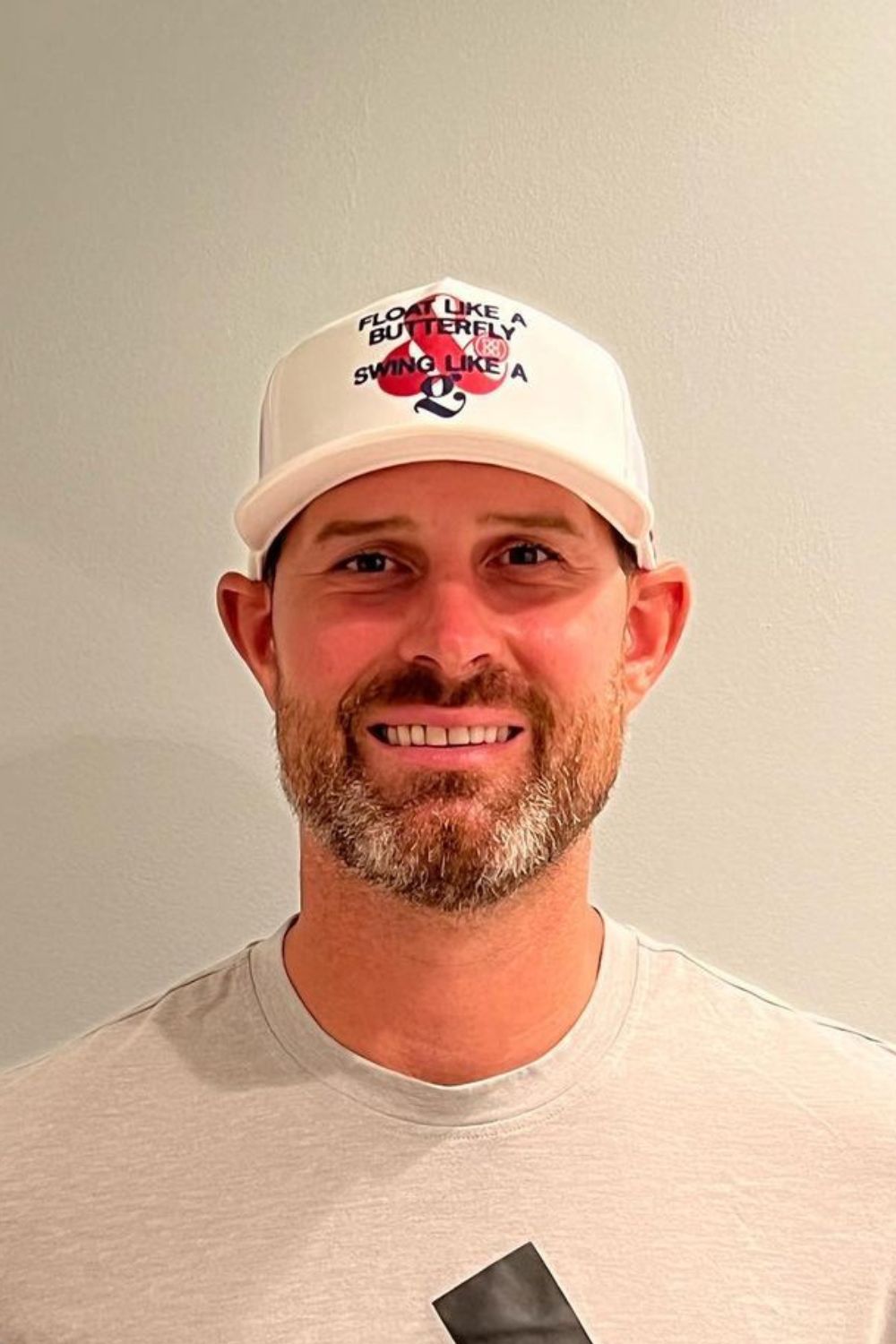 He had been active since his NFL draft selection in 2008 and has played for over a decade.
His impressive gameplay in high school made him the game's MVP after throwing for over 350 yards.
Other than that, his stats are filled with impressive numbers as well; 1,200 passing completions, 2,015 passing attempts, and more.
In this article, we will discuss Chad and his career as an NFL player, his childhood and his personal life.
Let's start with quick facts before going into the details.
Quick Facts
| | |
| --- | --- |
| Full Name | Chad Steven Henne |
| Birth Date | July 2, 1985 |
| Birth Place | Wyomissing, Pennsylvania, United States |
| Known As | Chad Henne |
| Religion | Unknown |
| Nationality | American |
| Ethnicity | White |
| Education | University Of Michigan |
| Horoscope | Cancer |
| Father's Name | Sheldon Henne |
| Mother's Name | Suzanne Henne |
| Siblings | Unknown |
| Age | 37 Years Old |
| Height | 6 ft 3 in / 191 cm 1.91 m |
| Weight | 101 kg / 222 lb |
| Build | Athletic |
| Eye Color | Dark Brown |
| Profession | Professional NFL Player |
| Active Years | 2008-Present |
| Position | Quarterback |
| Current Team | Kansas City Chiefs |
| Number | 4 |
| Marital Status | Married |
| Spouse | Brittany Hartman |
| Social Media | Facebook |
| Net Worth | $17 Million |
| Merch | Signed Jersey, Hoodie |
| Last Update | February 2023 |
Early Life, Family & Education
Chad Steven Henne, also known as Chad Henne, was born on July 2, 1985, in Wyomissing, Pennsylvania, to Sheldon Henne and Suzanne Henne.
No information about his parents and other family members is available; hence, we have no idea about his siblings.
Chad is American by nationality, while his ethnic background happens to be white.
As for his education, Henne went to the Wilson School District and played games for the Bulldogs.
Aside from winning the two Lancaster-Lebanon League with the team, Henne also owns three Wilson football program records, career passing yardage (7,071), career passing touchdowns (74), and most touchdowns passes (5) in a game.
After his high school graduation, Chad enrolled at the University of Michigan. There he continued playing for the Wolverines.
Age And Body Measurement
The young player was born in 1985, making him 37 years old as of 2023.
His birthday falls under the star sign of Cancer. And from what we know, Henne's personality is supposed to be emotional, stubborn, yet passionate.
Henne is smart and diligent in his game, standing at 1.91 meters and weighing around 222 lb.
His agility and physicality are a plus point on the field.
High School
Chad has been playing football ever since his high school days. During his time in Wilson School District, their team, the Bulldogs, stayed undefeated throughout the regular season.
In 2003, he was named the Pennsylvania All-State Football Team as a senior and the Pennsylvania Football Gatorade Player of the Year.
After being recognized as the Parade High School All-American Football Team's national member, he was inducted into the Wilson High School Athletic Hall of Fame.
Moreover, Henne's freshmen career was also an overwhelming success. By the end of his junior year in 2002, Chad had forty scholarships from various collegiate athletic programs.
When the time came for Chad to choose his college, Henne entered the Wolverine at the University of Michigan.
As a member of the East team, he played in the 2004 U.S. Army All-American Bowl.
College Years
Chad started the season as a freshman for the Wolverines and was third on the depth chart behind redshirt sophomore Matt Gutierrez and redshirt freshman quarterback Clayton Richard.
Likewise, as a freshman, the main highlight from that season was a triple-overtime win over in-state rival Michigan State, followed by a record-tying performance in the Rose Bowl against Texas.
Despite having a rocky year in 2005, he recovered all the respect and honor from the All-American third team in 2006.
He was a Manning Award finalist, Maxwell Award semi-finalist, Davey O'Brien Award semi-finalist, and Walter Camp Award candidate.
Nonetheless, Henne completed his collegiate career with 828 successful passes over 87 touchdowns, and 37 interceptions.
All of them are marked as school records. Also, his passing touchdown total is second in Big Ten Conference history.
Michigan Stats
Season
Passing
Rushing
Cmp
Att
Pct
Yds
Lng
TD
Int
Rtg
Att
Yds
Avg
Lng
TD
Total
828
1387
59.7
9,715
69
87
37
133.9
180
−315
−1.8
18
3
NFL Draft And Miami Dolphins
Following his stellar performances in high school, Henne was drafted by the Miami Dolphins in the second round, 57th overall of the 2008 NFL Draft.
He was also the fourth quarterback to be chosen right after Matt Ryan, Joe Flacco, and Brian Brohm. On July 26, 2008, Henne signed a four-year contract worth $3.5 million.
Similarly, Chad made his NFL debut against the Arizona Cardinals but only played in two games.
Chad was knocked out in the third game of the 2009 season with a season-ending injury to his shoulder and rotator cuff.
Finally, Chad started his first career on October 4, 2009, against the Buffalo Bills. As the season went on, he continued improving his game.
But Chad suffered from numerous injuries, from his eye injury to his shoulder injury. Apart from that, this stellar player's rest of the game season went through ups and downs.
During the 2011 season, Henne's 416 throw yards were overshadowed by Tom Brady's 517 pass yards, despite being impressive and rated 93.6 as the best passer.
By the end of February 2012, the Miami Dolphins announced not to re-sign Henne, making him a free agent.
Well, not to fret, Chad signed a two-year deal with the Jacksonville Jaguars right next month.
Despite his slow start in the season, Henne became the starter for the rest of the season, with thirteen games. Similarly, in 2014, the Jaguars signed a two-year contract extension worth $8 million.
However, his first half was disappointing, as most of his time was spent on the bench. Things did not change much in 2015, either.
Still, Henne signed another two-year, $8 million contract extension as the backup to Bortles.
Career With Kansas City Chiefs
Following his career in 2018, Henne signed a two-year contract with the Kansas City Chiefs. During his 2018 season, Chad appeared in one game in Week 17 against the Oakland Raiders.
But the next year, he was placed on injured reserve and only returned in October to practice with the team.
He was activated off injured reserve on 2 November. Henne did not play all season but won his first Super Bowl LlV when the Chiefs defeated the San Francisco 49ers.
The Chiefs locked the #1 seed on 30 December 2020, head coach Andy Reid announced that Hene would start the Chiefs season finale against the Los Angeles Chargers as their starters rested.
In the Chiefs divisional playoff game against the Cleveland Browns on 17 January 2021, Henne played the game in relief of Mahomes in the third quarter after Mahomes left the game with a concussion.
They won when his pass to Tyreek Hill led to the first down, allowing the Chiefs to run out the clock.
He again signed with KC on a year contract on March 24, 2022.
KC has made it to the 2023 Super Bowl LVll, after defeating Cincinnati Bengals on January 30, 2023, in the AFC Championship.
They will be facing Philadelphia Eagles on February 13.
Career Stats
Year
Game Appearances
Passing
Rushing
Interceptions
Yards
Touchdowns
Yards
Touchdowns
2022
3
0
0
-5
0
0
Career (TOTAL)
78
13,290
60
351
4
63
Net Worth And Income
The American-born NFL player Chad has made a successful career.
With more than a year of experience as a quarterback, thanks to that, Henne has acquired a net worth of $17 million as of 2023.
Henne signed a four-year deal worth $3.13 million rookie contract with Miami Dolphins.
In May 2012, he signed a two-year $6.75 million contract with Jacksonville Jaguars.
Henne signed two years (2014 and 2016) of $8 million contracts with Jacksonville and one year in 2017 worth $3.25 million.
As a player, Henne signed a two-year contract, including a $3,100,000 signing bonus and $5,115,000 guaranteed with the Kansas City Chiefs in 2018.
In 2018, Chad's basic salary was $1.01 million, with a signing bonus of $35k and a cap hit of $2.6 million.
His average salary was $3.3 million annually. Also, Henne has collected around $30 million from his successful NFL career.
On March 16, 2020, he signed a 2-year $3.25 million contract extension with KC. He again signed a contract extension deal with KC of 1 year worth $2 million on March 16, 2022.
Chad Henne has earned more than $38.6 million alone in salary.
Henne seems to be in a comfortable place because of his hard work. Aside from his NFL career, he makes additional money from his endorsements and sponsorships.
It was because of his hard-earned money that Chad was able to own a 4,800 sq. ft house.
Not to mention, the house is located in Michigan and is worth $900,000. Also, the house has five bedrooms, four and a half bathrooms, and even a three-car garage.
Wife, Marriage, And Children
Chad has been a successful NFL player; other than this, Henne is also successful in his love life.
Unlike other athletes, he is not one to shy away from sharing the love of his life with the public.
If you did not grab the drift, let us tell you that Chad Henne is married. He is married to Brittany Hartman, who was also his girlfriend before tying the knot.
Brittany Hartman was born to Rick Hartman and Diane Stein Hartman. Her father is the founder and CEO of Finitura, a company based in Wernersville. She grew up with her brother Dr. Chris Hartman and a sister named Stephanie DeLozier.
Chad and Brittany met for the first time in fourth grade. As Brittany recalls, the NFL player has been smitten with her since the early days.
But they only became close at the junior level and began dating in the ninth grade. Since they went to the same University, Henne and Brittany's relationship grew stronger.
The couple has two beautiful children, one boy named Chace, born on October 13, 2013, and is 9 years old, and a girl named Hunter, born on December 21, 2015, and is 7 years old.
Social Media Presence
Chad Henne is active on social media such as Instagram and Facebook. He updates about his career, family, and other ventures there.
View this post on Instagram
Facebook (@Chad Henne)- 6.9k followers
Instagram (@chad.s.henne)- 11.7k followers
Popularity Graph
Chad Steven Henne is a football quarterback for the Kansas City Chiefs of the NFL.
The above graph shows Henne's popularity over the past twelve months.
Frequently Asked Questions (FAQS)
Does Chad Henne have Super Bowl rings?
Chad Henne won his first championship ring in Super Bowl LIV when the Kansas City Chiefs defeated the San Francisco 49ers with a (31–20) win in the 2019 season.
How many NFL teams has Chad Henne played for?
To date, Chad Henne has played for three NFL teams Miami Dolphins from (2008 to 2011), Jacksonville Jaguars from (2012 to 2017), and the Kansas City Chiefs from (2018 to 2020).
Did Chad Henne play for the Detroit Lions?
Chad Henne hasn't played for the Detroit Lions, but he has played against the Detroit Lions in Week 16 of the 2010 season.
Does Chad Henne have a tattoo?
Yes, the athlete has a visible tattoo on his left arm.
Why was Chad Henne called the Chiefs hero?
On January 17, 2021, in the Kansas City Chiefs divisional playoff game against the Cleveland Browns, MVP quarterback Patrick Mahomes had to step out of the game due to an injury. However, Chad stepped in and maintained their second-half lead against the Cleveland Browns. Likewise, he also won against the Browns with (22-17), making this the first win he has had in the NFL since 2013. Chad helped the Kansas City Chiefs return to the AFC Championship game for their third consecutive year with this win. So, he was called the postseason hero of the Chiefs.