One of the most recognizable backup quarterbacks, Charlie Whitehurst, aka Clipboard Jesus, is a household name for football fans or anyone associated with football.
The former professional football quarterback thrived for more than a decade in the football world.
Charles was fond of playing football leisurely, but slowly it became his profession.
He remained a collegiate player at Clemson, whereas later, not undermining his outstanding gameplay, San Diego Chargers drafted him in the 2006 NFL Draft.
Charles was a Second-team All-ACC choice in 2005. He believed in carrying a legacy, not a label, which he truly lived in his time.
In fact, he became one of the most talked-about players. Having said that, he also had opportunities to play with other teams in the league and gain fruitful experience.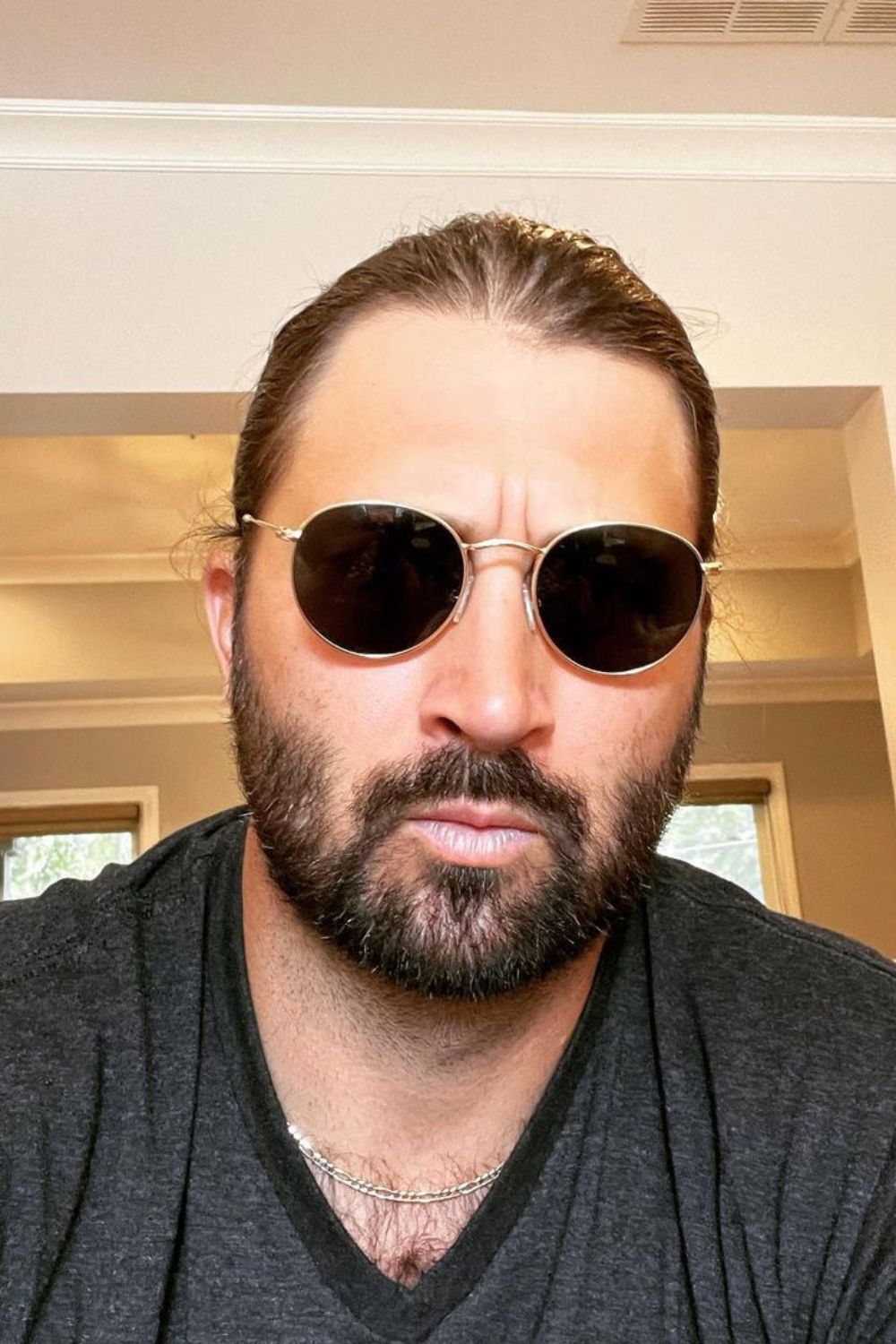 In 2023, the athlete is busy being a family man and is entirely out of football.
Where does Charlie Whitehurst rank in his all-time greats? What is his life like? What are his earnings now, and is he married or dating someone?
We shall explore all about this in the meantime; you can continue to read this article.
Just stay still, and first, let's have a look at the easy-peasy quick facts about the fantastic quarterback of his time, Charles Whitehurst.
Quick Facts
Full Name
Charles David Whitehurst Jr.
Birth Date
August 6, 1982
Birth Place
Green Bay, Wisconsin
Nick Name
Clipboard Jesus
Religion
Christian
Nationality
American
Ethnicity
White
Education
Chattahoochee High School, Clemson University
Horoscope
Leo
Father's Name
David Whitehurst
Mother'sName
Beth Whitehurst
Siblings
Carrie Whitehurst
Age
40 Years Old
Height
6 feet 5 inches/1.96 m/196 cm
Weight
103 kg (226 lbs)
Awards
Second-team All-ACC (2005)
Hair Color
Black
Eye Color
Dark Brown
NFL Draft
2006/ Round: 3/ Pick: 81
Build
Athlete
Marital Status
Single
Girlfriend
Jewel Kilcher
Position
Quarterback
Profession
Former NFL Player
Net Worth
$8 Million
Career Earnings
$17,546,823
Jersey No.
15
League
NFL
Team

San Diego Chargers (2006–2009)
Seattle Seahawks (2010–2011)
San Diego Chargers (2012–2013)
Tennessee Titans (2014–2015)
Indianapolis Colts (2015)
Cleveland Browns (2016)

Merch
Signed Rookie Card
Social Media
Instagram, Twitter
Last Update
June 2023
Early Life, Parents & Education
Charlie was born on August 6, 1982, in Green Bay, Wisconsin, to his parents, David Whitehurst and Beth Whitehurst.
He was not only the child in the family; he had a sister Carrie alongside him while growing up.
Charlie was schooled at Chattahoochee High School, which is located in Johns Creek, Georgia. He played football for three years and baseball for four years.
In the initial phase, he was interested in football and baseball but later chose football for his career.
Not many details have been discussed about his mother on the internet except for the name.
Talking about his father, David Whitehurst also played professional football and was drafted in the 1977 NFL Draft in the 8th round by the Green Bay Packers. He later appeared for the Kansas City Chiefs in 1984.
Furthermore, he served as a quarterback, and it seems like Charles learned the quarterbacking tricks from his father.
Charle's sister, Carrie Whitehurst, remained a basketball player for Clemson Tiger. Carrie served as a forward for the team.
Age & Body Measurement
Charlie is 40 years old as of June 2023, but we really cannot deny that he is one of the most handsome and charming men in terms of fitness and looks.
His current look, where he carries long hair and has a long beard, makes him look younger.
Similarly, he also pulls off a man bun in a unique manner. It all seems like aging does not even want to touch him.
He is just proving the fact that age is just a number. Fans are always obsessed with his hairstyles.
Moreover, the tall and not-so-lanky guy is 6 feet 5 inches (1.96 m) and weighs around 103 kg (226 lbs).
Charlie falls under the Leo horoscope. And people who fall under this horoscope are usually creative, humorous, warm-hearted, and loving. And Charlie is all of that, for sure.
Additionally, one thing to bring up about this guy is that he never shies away from flaunting his hairy body.
College Career
After completing high school, he chose to pursue football as his career further at Clemson University.
He was the first quarterback in his college to lead his team against the University of South Carolina and gain victory over them 4-0.
Tommy Bowden, the head coach for Clemson University, saw Charlie as his right hand and called him up whenever needed (in the battle against a tough competitor).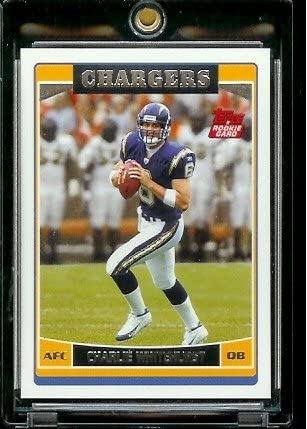 The reason for bringing him was his high remarks performance, where he scored seven touchdowns and seventeen interceptions in passing for 2067 yards.
The score speaks for itself. Besides sports, Charlie is also a graduate of Marketing from Clemson University.
Professional Career
San Diego Chargers
Charlie kicked off his professional career in 2005 when the Chargers drafted him with the 81st pick in the third round of the 2006 NFL Draft.
He was considered the third-best player after Billy Volek and Philip Rivers.
Charlie played against the Titans, Cleveland, and Buffalo, where he led his team to a win (48-19), (32-25), and (24-21) in consecutive seasons.
Charlie returned to the Chargers in 2012 for the second stint when they offered him a two-year contract.
Seattle Seahawks
Following his win over other teams, the Chargers transferred him to the Seattle Seahawks in March 2010.
And the deal with the Seahawks was worth $8 million.
Charlie made an explicit start for 2011 but unfortunately lost to the New York Giants due to an injury faced by Matt Hasselbeck, the starter quarterback for the game.
For the 2011 season, Charlie starred in a Sunday Night Football game against one of the mighty squads, the St. Louis Rams, to decide the NFC West winner.
In a short time, Charlie was regarded as the team's pillar.
However, he was not well-known for his offensive styles and techniques.
Pete Caroll, the head coach for the Seahawks, titled him the starting quarterback against the Browns.
Tennessee Titans
Charlie joined Tennessee Titans in March 2014 when the Titans offered him a two-year contract. He was restoring the backup quarterback position for Ryan Fitzpatrick.
Having joined the Titans, he got a chance to team up against Cleveland Browns and Indianapolis Colts.
To pinpoint, Charlie knocked out Jacksonville Jaguars in passing yards in December 2014.
Indianapolis Colts
This was the fourth squad to count on in Charlie's career. After being waived by the previous team, he joined Indianapolis Colts on November 12, 2015.
He scored his career-best scores when paired up with Indianapolis against the Miami Dolphins.
Charlie could not play much for the Indianapolis; he had to drop out of the games after being listed on the injured reserve list on December 28, 2015.
Cleveland Browns
Charlie was assigned to play for Cleveland Browns on September 19, 2016, to fill up the place for Cody Kessler against New England Patriots.
Though, they lost against the Browns at last.
Once in a match, he injured his left knee but played for the finals. Following that, the Browns waived him in October 2016, settling for his injury.
Highlights & Achievements
Second-team All-ACC in the year 2005
Career Stats
| | | | | | | | | | |
| --- | --- | --- | --- | --- | --- | --- | --- | --- | --- |
| Year | GP | GS | Cmp | Att | Pct | Yds | Y/A | TD | Int |
| Career | 25 | 9 | 219 | 396 | 55.3 | 2463 | 6.2 | 11 | 8 |
Personal Life, Wife & Girlfriend
One thing that surely knocks every Charlie fan is whether he is single or married.
So, here is an answer that will shut all your queries, Charlie is not married. But it is highly rumored that he shares a romantic relationship with a celebrity, Jewel.
She is a professional singer, lyricist, album producer, actor, and more. She has also won a Grammy award.
And before this relationship, Jewel was married to Ty Murray, but they divorced in 2014. She also has a son named Kase Townes Murray from her first marriage.
Talking about their relationship, she is eight years older than Charlie. But it seems like age has really made no difference.
Jewel was often spotted for championship games, hooting there for Charlie.
We don't know the exact day they officially started dating. But yes, of course, they must have the plan to get married real soon.
Besides all of this, Charlie was ranked in some position on the "Top 25 Most Beautiful People in 2014" by Nashville Lifestyle.
Net Worth, Salary & Career Earnings
Charlie had an explicit career in the NFL. He has earned pretty much well and done well in his life. He is living on the money that he made from his football career.
Currently, he has not taken any job from any other side. He is just enjoying his retirement days. Thus we cannot talk about his salary as he is not professionally involved.
But yes, according to data and facts mentioned, Charlie Whitehurst has net worth of $8 million as of June 2023.
After all, he has worked for eleven years for the league; his name directly adds to his net worth.
On July 24, 2006, he signed a four-year, $2.381 million contract with San Diego. After that, Charlie signed a two-year $8 million contract with Seattle on March 17, 2010.
He again made a two-year $3.05 million deal with San Diego on March 18, 2012, followed by a $4.25 million contract for two years with Tennessee on March 13, 2014.
Furthermore, his career earnings amount to $17,546,823.
Social Media Presence
Oh, not to worry, Charlie is a colorful and vibrant person when it comes to social media presence. Although we cannot find him on Facebook, we can surely catch him on Instagram and Twitter.
He is comparatively less active or not active on Twitter than on Instagram. Charlie keeps updating his likes, dislikes, and matter of interest.
Give this legend a follow if you haven't followed him yet.
Instagram: 7821 Followers
Twitter: 8986 Followers
Popularity Graph
Charlie Whitehurst is a famous sports figure who millions of fans have searched for.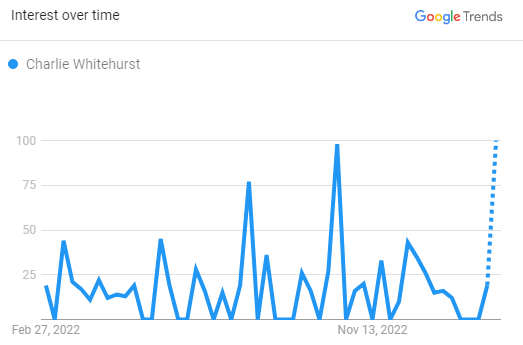 The above line graph shows his search interest in the last 12 months.
Frequently Asked Questions (FAQS)
What is Charlie Whitehurst doing now?
Charlie is busy traveling and hanging out. He has a lot of stuff to do and does not want to return to a scheduled lifestyle now. He will take a job when he feels like it is the right time, but not now.
Why is Charlie nicknamed Clipboard Jesus?
Anyone who has seen him or observed his personality can get this in one shot because of his beard and long-hair look that he pulls off astoundingly.
How much money did he make?
Charlie made a total career earning of $17,546,823.