Most people think the first drink is part of growing up, but they don't know when it may become an addiction. Chris Herren first drank alcohol at 14 and later fell into drug addiction that shortened his professional NBA career.
Herren was a high school basketball phenom, the team's all-time leading scorer. Later, his NBA dream was fulfilled after being drafted by Denver Nuggets in 1999.
But his NBA career was short-lived for only two years. After that, he played in the overseas leagues in seven different countries.
Thankfully, Herren returned from his drug addiction and now acts as a motivational speaker. He founded the non-profit Herren project in 2011, which helps drug addicts and alcoholics find quality treatment.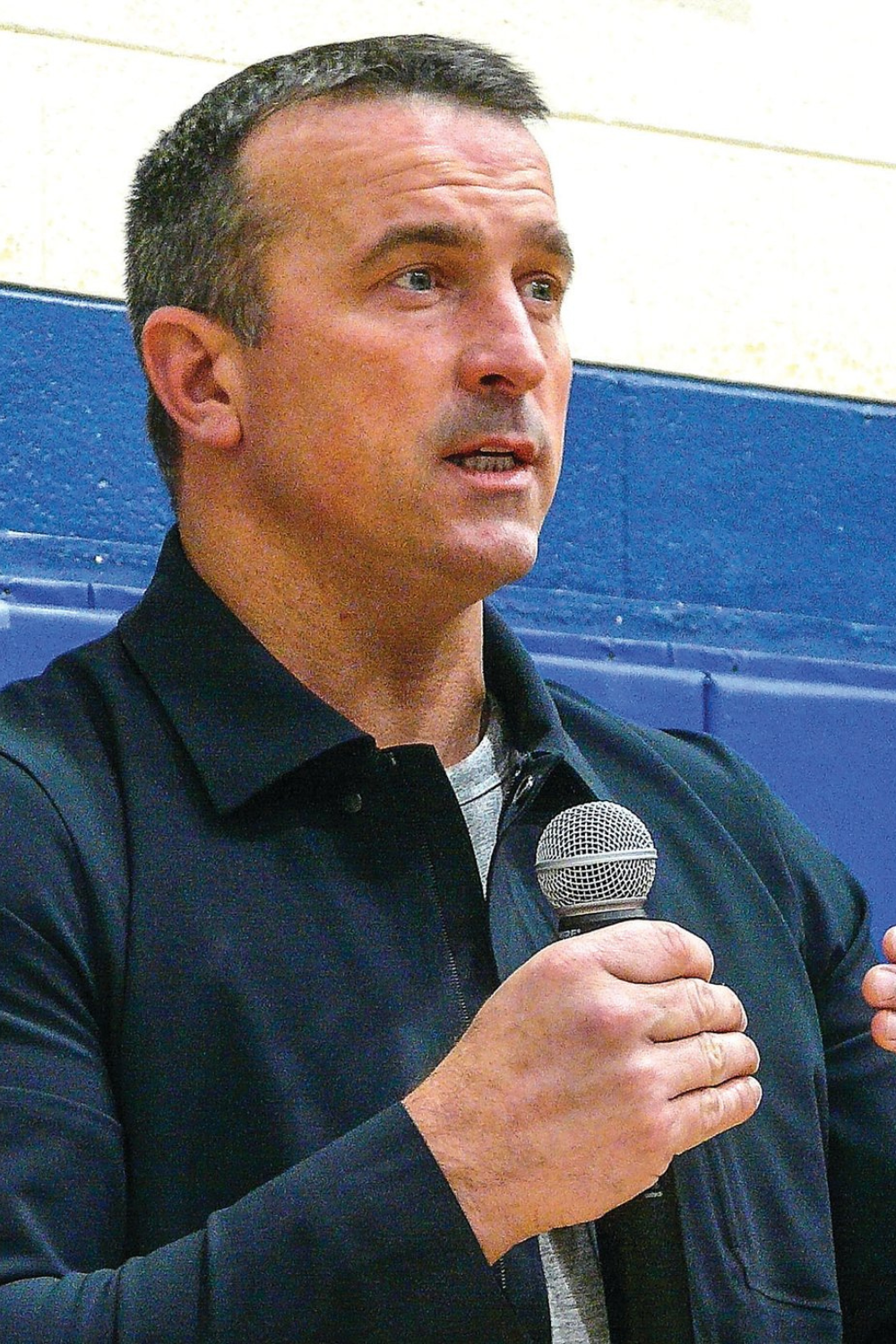 The former NBA star visited Mechanicville junior and high school on January 12, 2023, where he shared his journey from being a basketball star to turning into an opioid addict.
Please stick to the article till the end to know more about his early life, education, career, and drug recovery.
But before that, let's go through some of his quick facts
Quick Facts
| | |
| --- | --- |
| Name | Christopher Albert Herren |
| Date of Birth | September 27, 1975 |
| Birth Place | Fall River, Massachusetts |
| Age | 48 Years Old |
| Gender | Male |
| Religion | Christianity |
| Nationality | American |
| Ethnicity | White |
| Horoscope | Libra |
| Height | 6'2″/1.88 m/188 cm |
| Weight | 88 kg/195 lb |
| Body Mass Index (BMI) | 25.0 |
| Build | Muscular |
| Wingspan | 7'2″ |
| Hair Colour | Blue |
| Eye Colour | Black |
| Tattoo | Yes |
| Father's Name | AL Herren |
| Mother's Name | Cynthia Herren |
| Siblings | Michael Herren (Brother) |
| Relationship | Married |
| Wife | Heather Herren |
| Children | Drew Herren, Chris Herren, Samantha Herren |
| Profession | Former Basketball Player and Motivational Speaker |
| Education | B.M.C Durfee High School, Boston College, and California State University |
| Position | Point Guard |
| Draft | 1999 (Round 2/ 33rd pick) |
| NBA Debut | 1999 |
| Jersey Number | 8, 12 |
| Salary | N/A |
| Net Worth | $100k |
| Teams | Denver Nuggets, Boston Celtics, Skipper Bolongo, Galatasaray, Bejing Ducks, Jiangsu Dragons, Energy Braunschweig, Paykan, and Anwil Wloclawek |
| Playing Career | 1999-2006 |
| Social Media | Instagram, Twitter, Facebook, Linkedin |
| Merch | Basketball Junkie: A Memoir, ESPN Films: Unguarded |
| Last Update | November 2023 |
Personal Life & Family
Chris Herren, the former professional basketball player, was born on September 27, 1975, in Fall River, Massachusetts.
He was born as the youngest son of his parents, AL Herren and Cynthia Herren. His older brother's name is Michael Herren.
Family
Chris Herren is married to his gorgeous wife, Heather Herren. She is the co-founder of Herren Wellness and also his biggest supporter.
They say, "there's always a woman behind a successful man." As stated, she was always there in Herren's highs and lows.
Likewise, the couple has three children together. Their daughter, Samantha Herren, graduated from Providence College. Also, she played lacrosse during high school.
Similarly, his son Chris Herren Jr. is a San Diego basketball team member. Previously, he played for Boston College.
His younger son, Drew Herren, is also a member of his school basketball team. The name of the school is not disclosed as of now.
Tattoo
Regarding tattoos, Herren only has only one on his right arm, which holds a special meaning.
He has tattooed the family's coats of arms like a badge of honor.
Age, Nationality, And Body Measurement
Chris Herren is 48 years old in 2023. He is American by nationality and white by ethnicity.
Her zodiac sign happens to be Libra. The people of this sign are known to be charming, beautiful, and well-balanced.
After making a comeback from opioid addiction, Chris seems fit and fine. Now he is living a healthy lifestyle and takings proper care of his body.
As for his body measurements, Herren weighs 6'2″/1.88 m and 88 kg/195 lb. After calculating his height and weight values, his BMI comes to 25.0.
High School And College
High School
Chris Herren enrolled in B.M.C. Durfee High School in Massachusetts from 1990 to 1994. His grandfather, father, three uncles, and older brother also attended the same high school.
Herren was the highest scorer in his high school, with 2,073 points. He earned Gatorade Player of the year and McDonald's All-American honors during his senior season.
He was the central figure in a book about Durfee High basketball entitled Fall River Dreams.
Boston College
To play for Boston, Herren rejected scholarship offers from the University of Kentucky and Duke University. He was featured in Sports Illustrated, hyping his possible success.
But before making his debut, he failed a drug test. Chris earned his Boston debut on November 25, 1994, where he scored 14 points in 21 minutes of playing time.
Sadly, Herren broke his wrist, which kept him out for the rest of the 1994-1995 season. Later, he failed two drug tests for marijuana and cocaine and was expelled from the college.
Fresno State Stats
Herren then transferred to Fresno State to play under coach Jerry Tarkanian. But, he was left out in the first year due to NCCA transfer rules and regulations.
He made his debut for the Bulldogs on December 10, 1996, where he averaged 31 points per game over his last four games and ended the season averaging 17.5 ppg.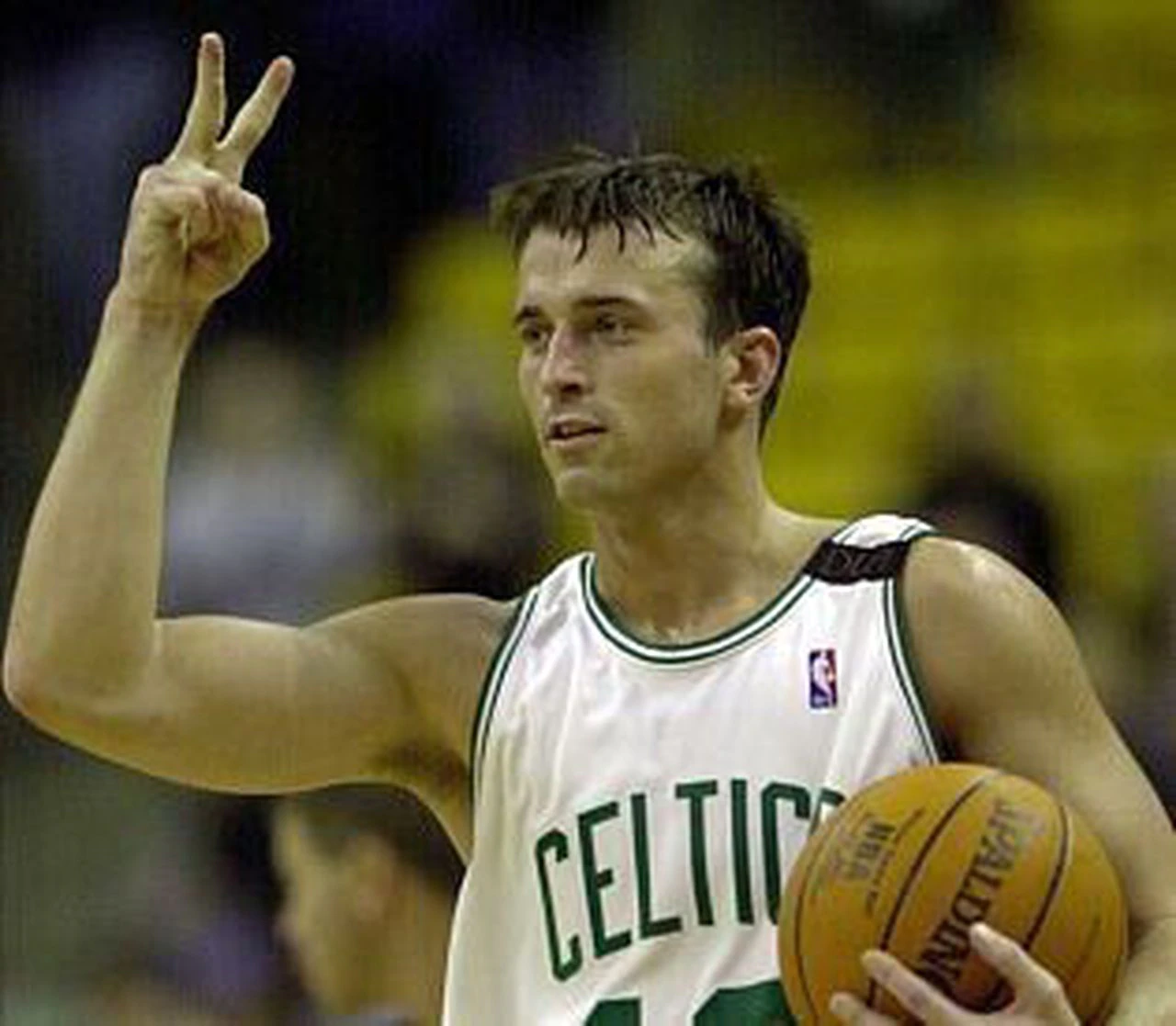 On November 25, 1997, Chris failed another drug test and was sent to rehabilitation for 21 days. After his return on January 10, Herren was featured in the FoxSports documentary "Between the Madness."
He scored 29 points in the 2nd round of the Great Alaska Shoot Shootout against No.1 ranked Duke, ending in a 93-82 loss.
Overall, Herran played 86 games, where he averaged 15.1 points and 5.1 assists per game.
Professional Career
Denver Nuggets drafted Herren in the 1999 NBA Draft as a 2nd-round 33rd pick.
During his first NBA season, he averaged 13.3 minutes, recording 3.1 PPG and 2.5 APG over 45 games. The following season he joined Boston Celtics, where he played as a starter for the first time.
Herren even started for seven consecutive games. Over 25 games, he recorded 3.3 PPG and 2.2 APG before being released by the Celtics because of a season-ending injury.
Sadly, his NBA career ended, playing just 70 games for two teams.
Later, Chris went to play professionally in different overseas leagues. He played for seven other teams in 6 different countries from 2000-2006.
Drug Use & Recovery
Herren started drinking at the age of 14 during his first year. In the beginning, he just drank beer. Later, after turning 18, he tried cocaine for the first time.
Herren also revealed that out of 14 high school teammates, seven were heroin addicts.
During his time at Celtics, he used to purchase painkillers like OxyContin, Vicodin, and Percocet worth $20k.
Herren once left the warmup game to get pills from the dealer and took pills before the game. Likewise, it was like a daily routine for him to buy drugs on a street corner wearing a Celtics dress.
During his first year in Europe, Herren rejected a $50k salary per month from an Italian club due to their training in the mountains, where he could not access drugs.
After returning from overseas, he started to buy and use crystal meth.
In late 2007, at Dunkin's donuts parking lot in Portsmouth, Herren was charged with heroin possession.
His turning point came in 2008 when he overdosed on heroin resulting in a crash to a utility pole. He was even considered dead for thirty seconds by paramedics.
Recovery
Since August 1, 2008, Herren has been alcohol and drug-free after taking intensive rehabilitation programs. He was assisted by his former friend and NBA mentor, Chris Mullin, for nine months.
After being sober, Herren initiated Hoop Dreams to mentor children on and off the court.
Later, he wrote a book with Providence Journal entitled Basketball Junkie: A Memoir, reporting his on-and-off career in 2011.
ESPN aired a documentary, Unguarded, documenting his basketball career and drug-related matters. On March 20, 2012, his documentary was nominated for 2 Emmys categories, i.e., Outstanding Editing and Outstanding Sports Documentary.
Herren Talks
Through Herren Talks, he travels around the states to share his stories and hopes to impact people's lives positively.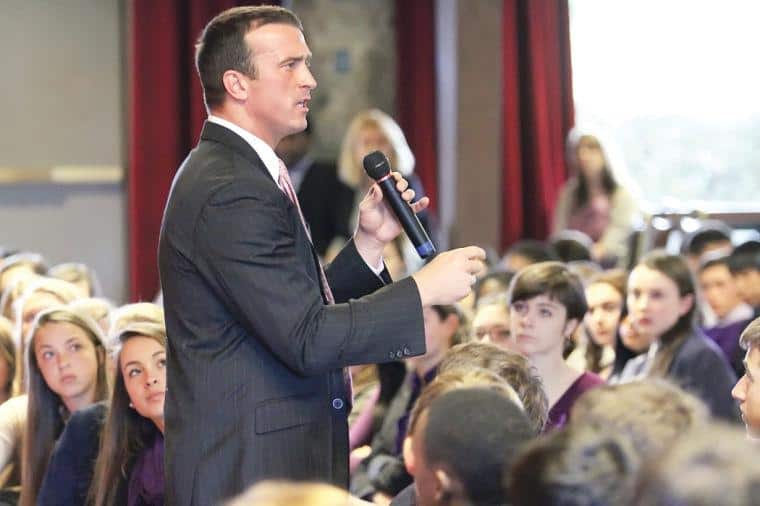 He has already interacted with millions of students and athletes while advocating for a curriculum change to help youth escape alcohol and drug addiction.
Herren Project
Herren Project was founded in 2011 that provides free resources and support in treating, recovering, and preventing drug/alcohol use.
In 2012, Herren Project initiated "Project Purple" to encourage students to embrace substance abuse education and awareness. The project has already assisted 2,823 individuals.
Furthermore, it has already provided $5 million for treatment and scholarships to various individuals since its establishment.
Herren Wellness
After his successful projects, Chris founded 'Herren Wellness' in 2018. It is a residential target for substance use, health, and wellness organization. It is located in Massachusetts and Virginia.
A team of experienced and certified consultants guides guests through the self-discovery process to work on the whole person, mind, body, and spirit.
Net Worth
During his first season with the Denver Nuggets, Herren earned a $301k base salary. Later, he made $316k with the Boston Celtics.
He went on to play professionally for teams in Italy, Poland, Turkey, China, and Germany, and his exact salary is not revealed in the media.
Chris has been actively working as a motivational speaker. On average, motivational speaker earns 5 figure salary in the States. So, he must be earning a huge figure like other speakers.
Likewise, Herren is also sponsored for his motivational speeches and his organization. In the past, he was hosted by ESPN and other various companies. Similarly, he has also been featured in magazines like Rolling Stone and Sports Illustrated.
According to various online sources, the estimated net worth of Chris Herren is $100k in 2023.
Social Media Presence
The American former professional basketball player and motivational speaker is available on various social media platforms like Instagram, Twitter, and Facebook.
Instagram: 41.5k Followers
View this post on Instagram
Twitter: 92.5k Followers
Facebook: 51k Followers
Popularity
The former NBA player, Chris Herren, is now well-known as a motivational speaker who runs an anti-drug campaign through Herren Project and awareness.
The graph shows his search trend for 12 months.
Frequently Asked Questions (FAQs)
What is Herren Project?
Former professional basketball player Chris Herren initiated Herren's project in 2011. It is a national non-profit organization that provides free support and resources for treating, recovering, and preventing drug use.
Who is Chris Herren's wife?
Chris Herren is married to Heather Herren. Furthermore, they have three kids together: a daughter named Samantha Herren and sons; Chris Herren Jr. and Drew Herren.
How many years has Chris Herren been sober?
Chris Herren has been sober for 14 years. However, during his basketball career, he struggled with the use of drugs. But now, Herren is doing his best to prevent others from using these substances with his own organization's help.
Does Chris Herren have any movies?
Chris Herren has had two movies to date. The first one was released in 2011, named Unguarded, and the second one was released in 2013, named The Anonymous People.
Which team does Chris Herren play in NBA? What is his career statistic like?
Denver Nuggets drafted Chris Herren in the 1999 NBA Draft, where he played for one year. Later, he joined Boston Celtics for the 2000-01 season. After leaving the Celtics, he played for seven different overseas teams in six years. Similarly, Chris Herren has played a total of 70 games. During those games, he has maintained a statistic of 33.6 field goal percentage, 69.2 free throw percentage, and 32.8 three-point percentage.