Other than money, sports has to be the second-best thing when passed down generationally. We saw it with Dell Curry, Stephen Curry, Howie Long, and Chris Long.
It is a similar case with Matthews and his father, Clay Matthews Jr. Moreover, both of them had successful careers in the NFL.
Although Matthews' father did not win a Super Bowl title, he had an impressive career that prompted his sons to lean towards the National Football League as well. That's right, Clay's brother, Casey, also played in the NFL.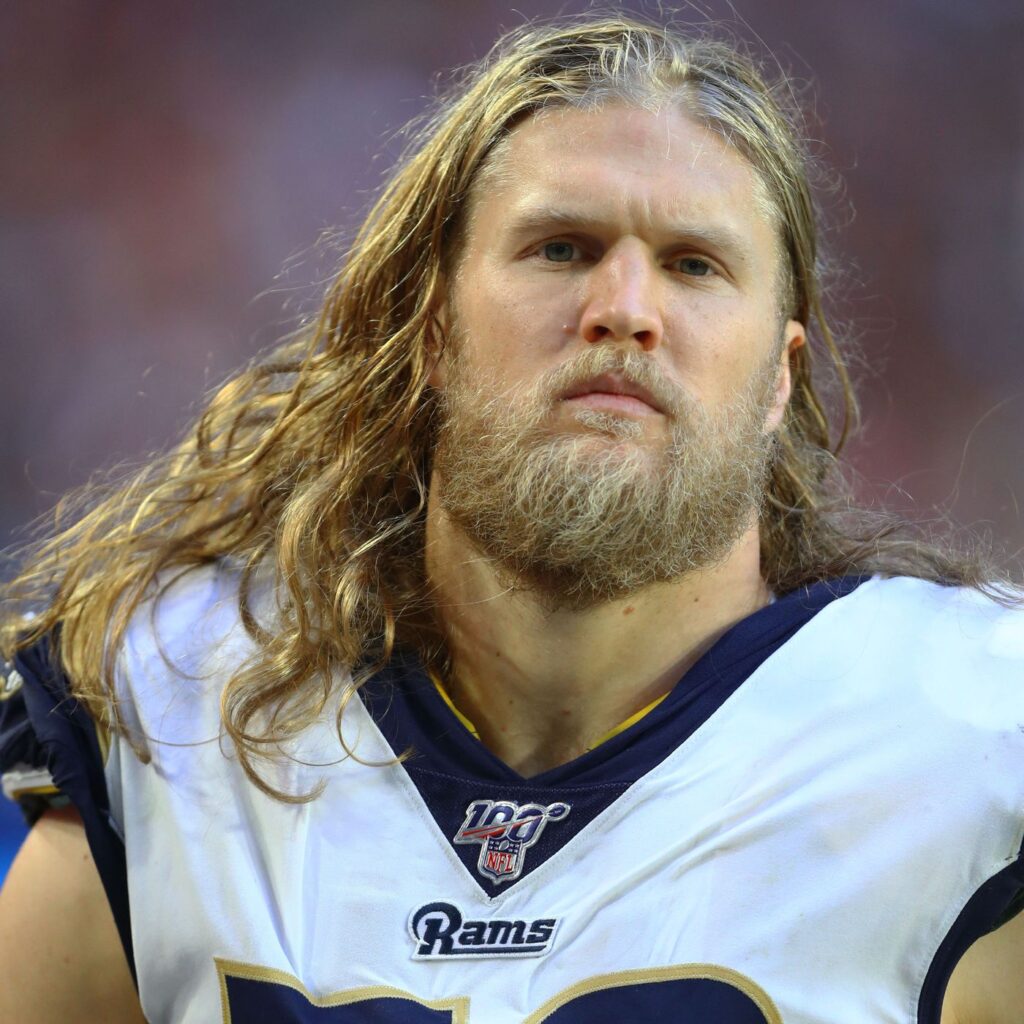 Like his father, Clay is also a linebacker. During his career in the league, he played for the Green Bay Packers and the Los Angeles Rams.
The Packers drafted Matthews in the first round of the 2009 NFL Draft as the 26th pick overall. Furthermore, he played for ten seasons with the team before being an unrestricted free agent after the conclusion of the 2018 NFL season.
Besides that, the footballer is quite well-known for his defense in the Super Bowl game in 2010. He received a lot of praise and was close to winning the AP NFL Defensive Player of the Year as well.
Before moving toward the details about the NFL player's life and career, here are some quick facts about them.
Quick Facts
Full Name
William Clay Matthews III
Birth Date
May 14, 1986
Birth Place
Northridge, California, the United States
Nick Name
Claymaker
Religion
Christian
Nationality
American
Ethnicity
White
Education
University of Southern California
Horoscope
Taurus
Father's Name
Clay Matthews Jr.
Mother's Name
Leslie Matthews
Siblings
Three; Casey Matthews, Kyle Matthews, and Brian Matthews
Age

37 years old

Height
6'3″ (1.91 m)
Weight
255 lb (116 kg)
Hair Color
Blonde
Eye Color
Blue
Build
Athletic
Profession
NFL Player
Current Teams

Green Bay Packers
Los Angeles Rams

Position
Linebacker
Active Years
2009-2019
Marital Status
Married
Wife
Casey Noble
Kids
Two; Madeline Joy and William Clay Matthews IV
Net Worth
$50 million
Social Media
Instagram, Twitter
Merchandise
T-shirt, Can Cooler
Jersey Number
#52
Last Updated
June 2023
Clay Matthews | Early Life, Family, and Education
Matthews was born in Northridge, California, the United States. His parents are Clay Matthews Jr. and Leslie Matthews.
The football player was born to a family that had their heritage dipped inside football. His father, uncle, and most relatives were NFL players.
To elaborate, his father Clay Matthews Jr., and grandfather Clay Matthews Sr. were renowned football players in the NFL.
Similarly, his brother Casey Matthews was also a Linebacker in the NFL for Philadelphia Eagle and the Minnesota Vikings. As of 2015, he officially retired.
Moreover, his cousin Kevin Matthews, Jake Matthews, and Mike Matthews were also involved in sports.
Hence, he has a very rich family history in sports. Therefore, it was evident to him and his siblings regarding their career options. Further, his father personally used to overseas his football training.
Besides that, he spends most of his childhood training with his brother and father. He went to the Agoura High School, where his father was the defensive coordinator.
Likewise, he attended the University of Southern California for his further studies. Moreover, his family also has a history of going to this university.
Clay Matthews Jr
Clay Mtthews Jr. also was a Linebacker for the NFL. The old man was drafted as the 12th pick in the first round of the 1978 NFL draft from the University of South California.
Further, the Cleveland Browns drafted him that year. He played fifteen years with the Browns as their prime linebacker.
Following his time with the Browns, he joined Atlanta Falcons for two years before retiring from the NFL. During this time, he was a four-time Pro Bowler.
Likewise, he played 278 games throughout his career, ranking him the 21st among most games played. Not to mention, he was a tackling machine.
He has the fourth most tackles in NFL history with 1,561 tackles. Furthermore, after retiring from the professional scene, Matthews became the defensive coordinator at Oaks Christian High School.
Similarly, the linebacker has opened a car dealership in Cleveland. As of now, the company is operated under new ownership.
Not to mention, he also competed in the popular TV show "Family Feud" along with his brother Bruce. Besides that, he was inducted into the 2005 USC Hall of fame.
Learn more about NFL player Terrence Brooks Bio: Wife, Contract, Patriots & Net Worth.
Clay Matthews | Age, Height, and Weight
The linebacker was born on May 14, 1986. Hence, he is 37 years old as of 2023.
Being an athlete, he is very conscious regarding his health and diet. Not to mention, he works out daily to stay in the best shape.
As a result, the linebacker is quite fit and has a toned physique. Besides that, the linebacker is 6 ft 3 in (1.91 m) tall and weighs 225 lb (116 kg).
Clay Matthews | Football Career
High School and College Career
Matthews played high school football for the Agoura High School football team. Physically Matthews developed very late, considering his age.
Therefore, he didn't get to start for the high school team. The plot twist is that the team's defensive coordinator was his father, Clay Matthews Jr.
Even so, Matthews Jr. didn't allow his son to start due to his physic. After his senior year, he vastly had a boost in his size.
Due to him not seeing any playtime in high school, he was not hyped during that time. However, after turning into a giant in his senior year, he made some noise.
Following his father's footsteps, Clay also joined the University of South California. Furthermore, his father and uncle both went to the same university.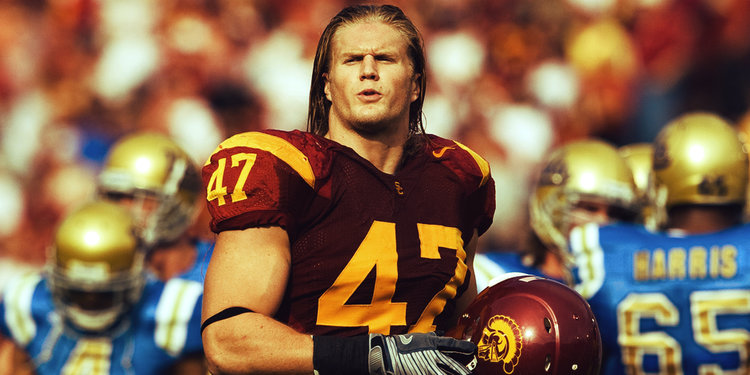 Not to mention, his father was a USC Hall of Famer. Besides that, since not having any name for him in high school, he was an unheard player.
Therefore, he got the chance to play on the scout team for his freshman year. Hence, Matthews started training hard in the offseason, mainly doing weights.
This really turned out to be a wise decision from the player, as his stamina had immensely increased. Furthermore, he got his first shot as a defensive end in the team.
Likewise, he started performing exceptionally well. As a result, USC awarded him with the USC's Co-Special Teams Player of the Year in 2008.
Following the impressive season, many believed him to be a top prospect for the upcoming NFL Draft.
NFL Career
Green Bay Packers
After Matthews' impressive senior season with USC, he declared for the 2009 NFL draft. The Green Bay Packers chose him as the 26th pick in the first round.
This was the perfect pick for the Packers. They traded many players to acquire tones of a draft pick, which allowed them to pick Matthews.
Many believed that Green Bay wouldn't be able to pull this off. However, they did and were very happy with their decision.
Further, in Clay's rookie year, NFL awarded him with the Rookie of the week and the NFC Defensive Player of the week award.
Likewise, he was added to the 2010 Pro Bowl roster replacing Lance Briggs. He became just the second Packers rookie to have earned a Pro Bowl selection.
Not to mention, he also won the Butkus Award in 2010. This award was given to an exceptional linebacker at the high school, collegiate, or professional level.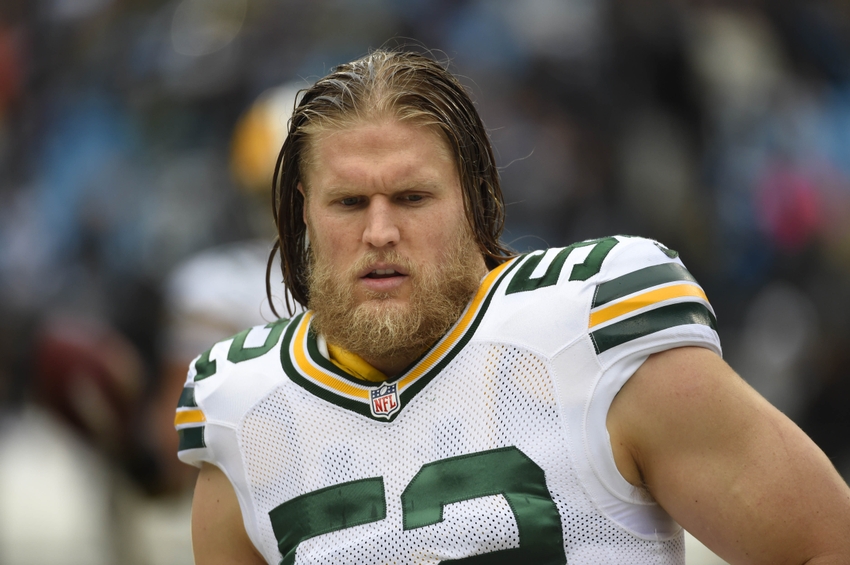 Moreover, the Packers went to the Super Bowl XLV led by star quarterback Aaron Rodgers during this season. Furthermore, they faced Pittsburgh Steelers.
The Packers prevailed against the Steelers, where Clay won his first NFL Super Bowl. In addition to this, he plays eight more seasons with the Packers after walking in free agency.
Los Angeles Rams
In the 2019 season, the linebacker signed with the Los Angeles Rams in free agency. He signed a two years contract on March 19, 2019.
However, his season was not as one assumed it would be. His prime was easy past him, and now he didn't have the explosiveness as he used to have.
Of course, his game IQ had widened compared to his previous years, but his body seemed to have given up.
During his season with the Rams, Clay also suffered a broken jaw that also impacted his playing style. Hence, due to multiple problems, the Rams released Clay.
He was rumored to sign with various teams. However, all of them turned out to be just rumors.
Similarly, he was also rumored to retire after the failed season with the Ram. Nonetheless, it also turned out to be rumored as no official statement has been provided.
As of now, he is an unrestricted free agent who didn't play in the 2020 season.
You might be interested in the 49ers' defensive end Ziggy Ansah Bio: College, NFL, 49ers & Net Worth.
Highlights and Achievements
Super Bowl Champion in 2010
Named to the First-team All-Pro in 2010
Named to the Second-team All-Pro in 2012
Six-time Pro Bowl from 2009 to 2012, 2014 and 2015
Butkus Award Winner in 2010
Three-time Rose Bowl champion from 2007 to 2009
Three-time Pac-10 champion from 2006 to 2008
Clay Matthews | Marriage, Wife, and Kids
Clay Matthews is married to Casey Nobel, his long-time girlfriend. The powerful couple got married in the year 2015.
Since Clay is relatively a private person, there is not much information on his wife. They successfully kept their relationship away from the media's light.
However, they were first spotted at a hockey game in 2013. Regardless of them being out in public multiple times, there are very few pictures of them together.
Similarly, their wedding ceremony was also private. Only Matthews and Nobel's close members attended the wedding.
Since the marriage, the couple has lived a very happy life. However, this is not Casey's first marriage as she was married to Peter Sarantos.
Moreover, she is a Computer Graphics artist. Besides that, the couple shares two wonderful kids, William Clay Matthews IV and Madeline Joy Matthews.
William was born in February 2015, and Madeline was born the following year. Furthermore, the couple has successfully kept their kids' pictures also a secret.
Net Worth, Salary, and Career Earnings
The linebacker earns most of his wealth through his career in the National Football League.
His net worth is estimated to be over $50 million.
However, his career earnings amount to $83,505,252. Moreover, Matthews earned over $78 million while playing with the Green Bay Packers for ten seasons.
Likewise, the NFL player made $5.5 million after playing two seasons with the Los Angeles Rams. His highest salary was $22,950,000 which he earned in 2013.
Furthermore, the footballer earned over $11 million during his last season with the Packers. Similarly, he makes over $500,000 through his sponsorship and endorsement deals.
Some of his well-known endorsers are Gillette, Nike, and Verizon Communications. By this, we can learn that the player lives a luxurious life.
Don't forget to check out former Texans Center Zack Martin's Brother, Nick Martin | Family & Relationships >>
Matthews on Social Media Presence
The linebacker is quite active on different social media platforms. Hence, he has an Instagram account with around 142 thousand followers.
He mostly shares his life as a retired professional athlete on his Instagram handle. Likewise, the player can be seen in his NFL attire and on the field in most of his posts.
Furthermore, he has shared a few pictures with his colleagues and father as well. Besides that, he is active on Twitter with around 1 million followers.
He is followed by some well-known celebrities and football players. The NFL player usually tweets football and NFL-related news, events, and highlights.
Click here to check out Texans' Offensive Tackle Geron Christian Bio: Personal Life, Injury, NFL & Net Worth >>
Frequently Asked Questions (FAQs)
Is Clay Matthews still playing football in 2021?
No, the athlete did not play football in 2021. However, he has not retired yet and has been an unrestricted free agent since the Rams.
Where is Clay Matthews now?
Ever since his time away from the National Football League, there is very little known about what he is doing these days.