American former professional tennis player Coco Vandeweghe was born into a family of athletes. Read the article till the end to learn about Coco Vandeweghe Parents.
Her mother, Tauna Kay Vandeweghe, is an American former competition swimmer and Olympian.
On the other hand, Coco's father, Robert, is a businessman from New York who previously worked as a financial and security analyst.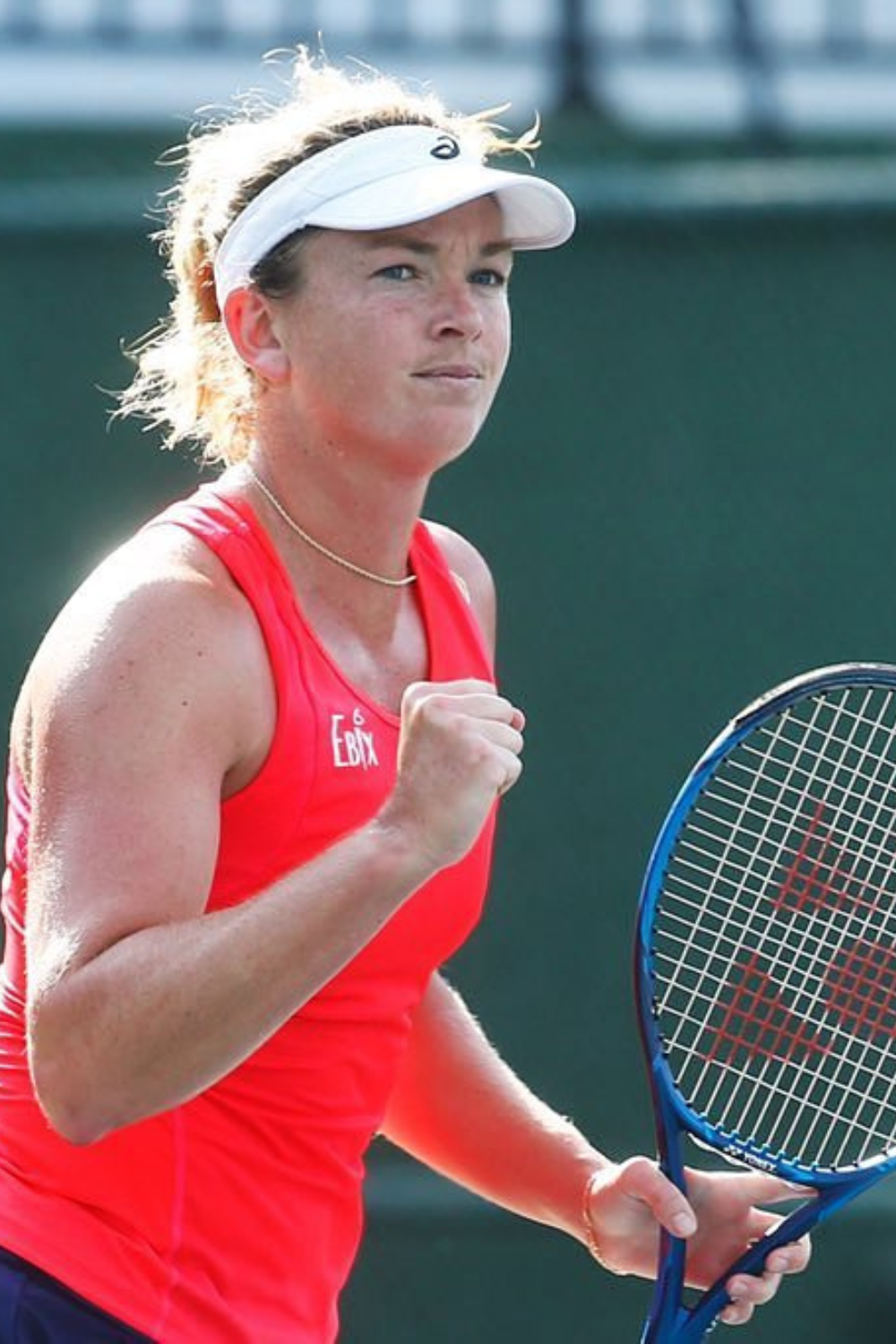 Collen "CoCo" Vandeweghe was a top 10 singles player and a former junior US Open champion. She won two WTA Tour Championships at the Rosmalen Grass Court Championship.
Coco entered the top 10 in 2017, making it to two semifinals and the WTA Elite Trophy final. This led her to the highest singles ranking of No.9 in the world in January 2018.
Additionally, in both 2015 and 2017, Vandeweghe made it all the way to the Wimbledon quarterfinals twice. Vandeweghe also earned one significant doubles victory, which she shared with Ashleigh Barty at the 2018 US Open.
Recently, the tennis pro announced her retirement from professional tennis, with the 2023 US Open being her final tournament.
Coco Vandeweghe Comes From Family Of Athletes
Coco Vandeweghe's success is unsurprising, given her lineage.
Tauna Vandeweghe, her mother, competed in volleyball for the United States in 1984 and swam the backstroke at the 1976 Summer Olympics in Montreal.
Moreover, Kiki Vandeweghe, her uncle, managed the Denver Nuggets, coached the New Jersey Nets, and played for the New York Knicks.
Mel Hutchins, her granduncle, was an NBA player.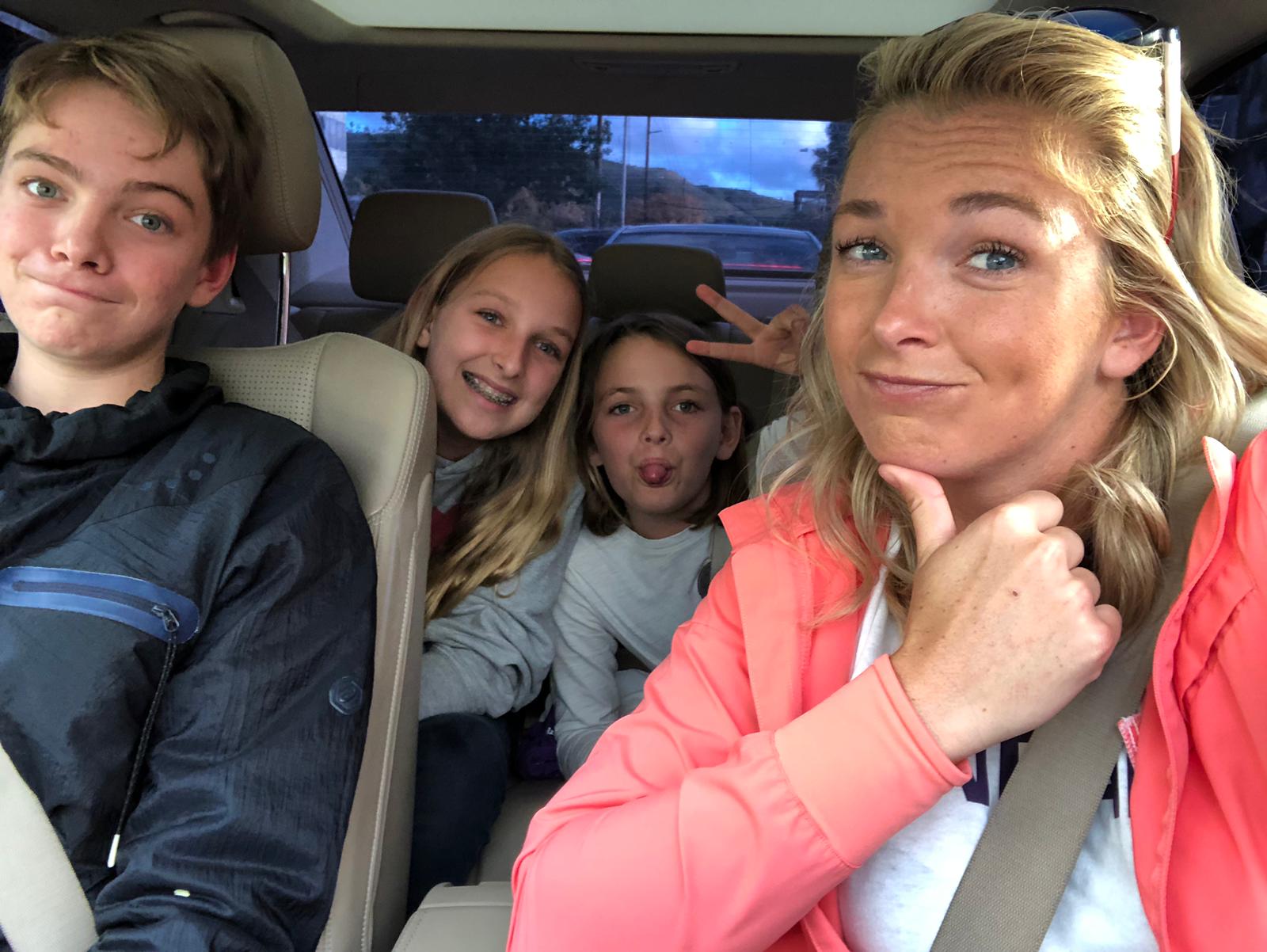 But that's not the only case. Ernie, her grandfather, was an NBA player as well.
Additionally, Beau, her brother, is a volleyball professional. Her grandma Colleen was Miss America in 1952 at the same time.
Despite coming from an out-of-the-ordinary family, Colleen Coco has very successfully made her parents proud. She has inspired a lot of people, including her parents, through sports.
Who Are Coco Vandeweghe Parents?
Coco Vandeweghe was born to her parents, Robert Mullarkey and Tauna Vandewegh. She also hails from a family of accomplished athletes.
Tauna Vandeweghe, her mother, was a former Olympic swimmer for the United States in the 1976 Summer Olympics in Montreal, Quebec.
With the fastest time of 1:05.00 in the preliminary heats, she raced in the 100-meter backstroke and made it to the semifinals.
Coco's mother also participated in volleyball matches for the 1984 American Olympic volleyball team, where she won a silver medal.
Similarly, Coco's biological father, Robert Mullarkey, is a businessman who was once a securities analyst at First Boston Corporation New York.
Vandeweghe's parents divorced when she was still a young child. This resulted in her relationship with her father being challenging.
However, she gets along with her stepfather, John McEnroe, who is a fitness coach by profession.
Tauna Vandeweghe Is A Proud Mom
The Olympian expected her daughter to follow her path from her daughter's early days.
As per her expectations, Coco became a renowned name in the world of sports.
The tennis star has made her parents proud through her magical and strong serves on tennis.
Other than tennis, Coco is also good at other sports like basketball and volleyball.
"CoCo always loved to compete. She excelled at every sport she tried, except swimming.'' Tauna once said in an interview.
"My mom being an Olympian was something I always dreamed about, and once I got to experience that accomplishment (in the 2016 Olympics), it was something unreal.''
Coco also talked about her mom being her biggest inspiration.
Frequently Asked Questions:
Who are Coco Vandeweghe Parents?
Coco Vandeweghe Parents are Robert Mullarkey and Tauna Vandewegh.