Corey Seager grew up in Charlotte, North Carolina, along with two older brothers named Kyle and Justin, who pursued a similar career path as Corey.
Corey Seager was raised alongside two baseball-playing brothers, whose influence led him to become a successful MLB player.
Throughout his childhood, Seager looked up to the iconic player Derek Jeter as his most significant role model.
Corey Drew Seager, widely known as Seags, is a professional baseball player currently playing for the Texas Rangers of MLB.
As he continued to become the best, the Los Angeles Dodgers selected Seager in the first round of the 2012 Major League Baseball drafts.
Later in 2015, he made his first major league debut and even won the 2016 National League (NL) Rookie of the Year and an MLB All-Star.
Moreover, he was voted the NLCS MVP and World Series MVP while guiding the Dodgers to a World Series victory over the Tampa Bay Rays in 2020.
Corey Seager Brother
Jeff and Jody Seager are the proud parents of Corey Seager, who was born in Charlotte, North Carolina.
Corey grew up alongside his two older brothers, who are also involved in baseball.
Kyle Seager, Corey's eldest brother, is a former baseball player who played from 2011 to 2021.
The Mariners selected him in the third round of the 2009 MLB draft, and made his MLB debut in 2011. In 2014, Seager was an All-Star and won a Gold Glove Award.
Corey attended the University of North Carolina at Chapel Hill (UNC) and played baseball for the North Carolina Tar Heels.
At UNC, he had a career batting average of .353 with 17 home runs, 66 doubles, and 16 stolen bases.
The middle brother Justin played both corner infield and outfield positions for UNC-Charlotte.
In addition, he excelled in the Atlantic 10 Conference and was even selected in the 12th round of the 2013 MLB draft.
The Seager brothers' passion for baseball is a testament to their family's deep-rooted connection to the game.
Kyle Married Life And Three Kids
Kyle Seager, the former MLB player-turned-farmer, is married to his wife, Julie Seage. The loving couple married on December 10, 2011, and have three children.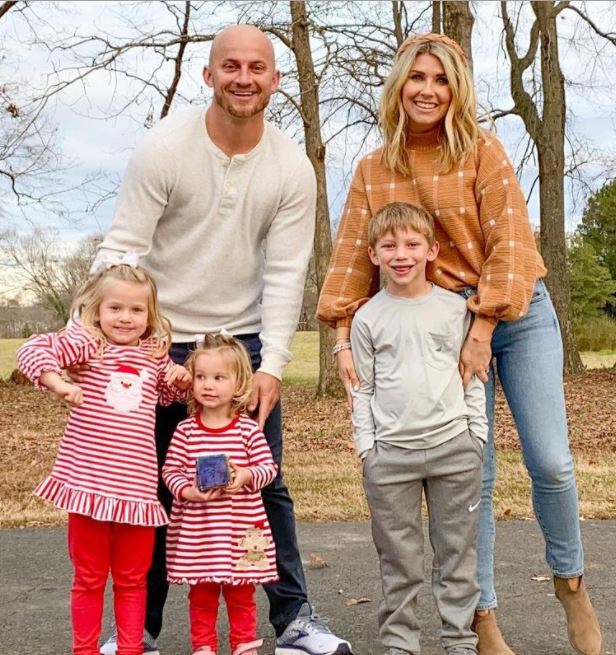 They were blessed with their first child, a son named Crue, in November 2013. Almost three years later, the newest member joined them in October 2016, this time a daughter, Audrey.
In July 2018, the family of four became five with the birth of their third child, another daughter named Emelyn.
Emelyn, the youngest of the siblings, is in kindergarten right now. Meanwhile, Crue and Audrey are in fourth and first grades, respectively.
Seager Brothers Family Tree
The baseball siblings were born into a family of athletes, with his father, Jeff Seager, having played baseball in college in New Jersey.
Jeff's expertise and skills have played a crucial role in his sons' professional journeys, providing them with essential insights and guidance that have contributed significantly to their success.
Similarly, their mother, Jody Seager, was also a talented athlete during high school, excelling in three different sports.
Together, Corey's parents have been instrumental in the personal and athletic growth of their kids, supporting them through their professional careers.