Damian William Jones, aka Damian Jones, is an American basketball player for the NBA. He plays in the center position of the Sacramento Kings, a member of the Western Conference Pacific Division.
Playing for over six teams, he has been the longest with his first team, the Golden State Warriors.
An athlete still in his mid-twenties has already won the NBA Championship twice. Our young player is still burning with passion and getting his hopes high for the Sacramento Kings this year.
Without any delay, let's get into his quick facts.
Quick Facts
| | |
| --- | --- |
| Full Name | Damian William Jones |
| Birth Date | June 30, 1995 |
| Known As | Damian Jones |
| Birth Place | Baton Rouge, Louisiana, USA |
| Nick Name | Hundred Million |
| Nationality | American |
| High-School | Scotlandville High School |
| University | Vanderbilt University |
| Horoscope | Cancer |
| Father's Name | David Jones |
| Mother's Name | Dana Jones |
| Siblings | Darian and Darryl Jones |
| Age | 27 years old |
| Weight | 245 lbs (111 kg) |
| Height | 211 cm (6 feet 11 inches) |
| Build | Athletic |
| Marital Status | Unmarried |
| Profession | Professional Basketball Player |
| Position | Center |
| Shoots | Right |
| League | National Basketball Association (NBA) of USA |
| Team | Sacramento Kings |
| NBA Draft | 2016/ Drafted |
| Experience | 6 seasons |
| Salary (2022) | $1,101,488 |
| Net Worth | $1-5 million |
| Active Status | 2016-present |
| Social Media | Instagram, Twitter |
| NBA Merch | Cards |
| Last Update | December, 2022 |
Damian Jones | Early Life
Born in the summer of the mid-1900s under the air-sign Cancer, Damian truly represents his zodiac in flexibility and skills.
His Father and mother are David and Dana Jones. Among his siblings, Darian and Daryll, he is the oldest.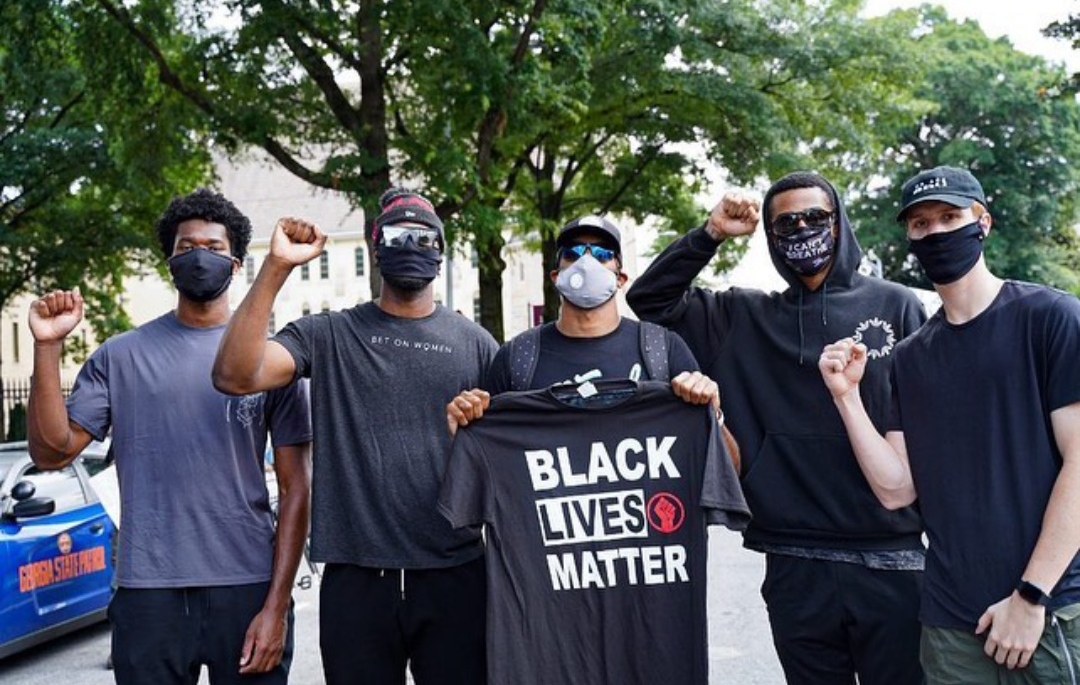 Damian is involved in the ongoing matters as well. During the rally for supporting black life, he was an avid supporter.
COVID-19 created a series of unfortunate situations for the less fortunate. He helped people during those hard times too.
Damian Jones | Career
High-school and College Career
Jones studied at Scotlandville Magnet High school, averaging 15.4 points, 8.0 rebounds, 4.0 blocks, and 2.0 assists as a senior.
They have achieved the back-to-back State Championship with his high school team. Damian was player of the month in the NBA D-League, and Rivals.com rated four-star recruit.
Damian majored in Engineering Science at Vanderbilt University, Nashville. But his prime concentration was more on corporate strategy rather than Engineering management.
At the same time, Jones also played for the University team and was an average center, a B-Baller to be exact, all those college years.
Although he was fostering his skills, his play-making was what he was strong in.
Apart from playing-making skills, he had an athletic build and flexibility, which helped add higher points during matches.
In his college days, he was also honored All-SEC in 2015-16.
Professional Career
The First 5 Years in NBA
Damian worked with Orlando Magic in his draft, but unfortunately, he had a torn pectoral muscle in his right arm during a match requiring surgery.
Although he was in a bad state, GSW still wanted a member like Jones and thus selected him as a 30th overall pick in the 2016 NBA draft.
The athlete made his debut game on December 10 with Memphis Grizzlies without any points.
In the second month of 2017, Damian scored points opening his account for the NBA career points. It was a 126-111 victory over Charlotte Hornets.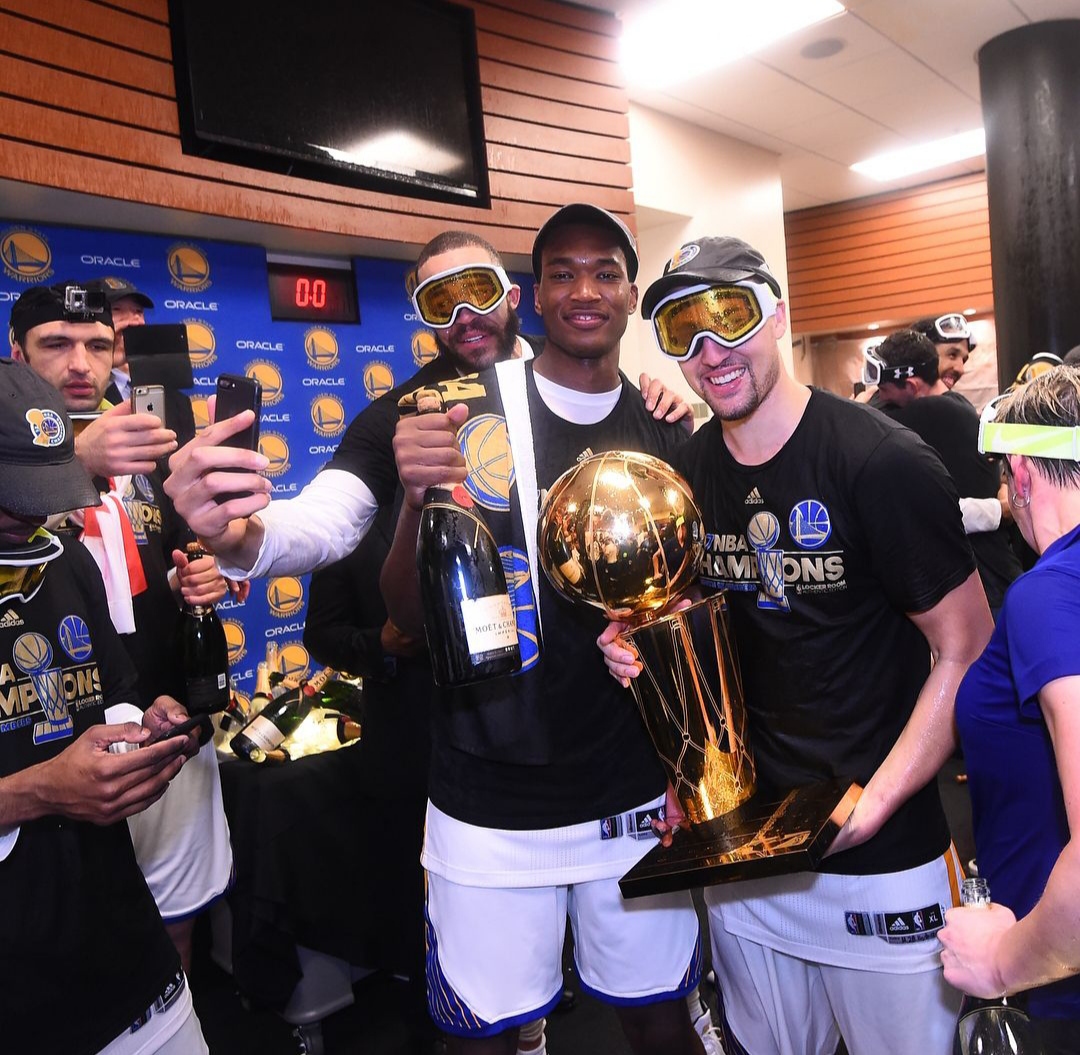 Appearing in various games helped him straighten his knowledge. However, only his first year was lucky enough to see the Warriors hold the Champions trophy in 2017, a win over Cleaveland Cavaliers in a 4-1 game.
The second season was surreal as the Warriors won the Championship again in 2017-18. Damian quickly felt his presence, becoming the team's center in 2018-19. Out of the first 24 games, Jones was the starter of 22.
During a 111-102 loss with Detroit Pistons, a torn pectoral muscle made him quit for the season.
In addition, the Warriors with Damian also made it to the 2019 finals. But that season wasn't fruitful as the two seasons before.
Toronto Raptors dominated the Warriors in six games, eventually losing the hope of winning the 2019 NBA Finals.
For a whole three seasons, Damian played with the Golden State Warriors, and after that, he played for the season 2019-20 Atlanta Hawks.
Later, he sealed a 2-year contract deal with the Phoenix Suns. But only after a season, the Suns forgo Damian.
In February 2021, the Lakers signed a 10-day contract and received the athletic genius, Damian.
Sacramento Kings
Like L.A. Lakers, Sacramento Kings also signed a 10-day contract with Damian. Later, in April, Jones signed a multi-year deal with the team.
Jones started 2 games out of 6 games he appeared. He scored 19 points, 5 rebounds, 1 assist, and 1 block in a 121-199 loss to the Jazz in May 2021.
During one of his 127-192 losses with the Grizzlies, he recorded 15 points, 6 rebounds, 1 assist, 1 block, and a steal in 27 minutes on the court.
He made a double-double in the last of December win over Orlando City. Collecting added double-doubles, he couldn't play 4 games landing in the league health and safety protocol affected by COVID-19.
Read something cool like 12 Best College Basketball Players of all Time.
Like the past three games, a sore ankle was about to make it off the Jan 26 Tuesday game. But now Damian is said to be playing.
Damian Jones's current 2021-22 summary:
| | | | | |
| --- | --- | --- | --- | --- |
| Summary | G | PTS | TRB | AST |
| 2020-21 | 35 | 6.1 | 4.0 | 1.1 |
| Career | 178 | 4.9 | 3.2 | 0.7 |
Let's See What His Ex-teammates Say About Him
Atlanta Hawks: He is a freak athlete, just flat out. Damian delivers shot-brooding ability with great athleticism & strength, which is just explosive from his hands.

Phoenix Suns: Changing teams means a change in gameplay. But Jones adjusted quickly. He is passionate, and seeing him motivates our teammates as well.

NBA Scout Coach: DJ shined before us this draft season (2016). During the scouting in NICC Academy, he won the individual match-up with Utah Sophomore.
Is Damian Jones Single?
Yes, Damian Jones is currently single. The 6'11" tall center player is very private about his personal life and doesn't show off his relationship, even if he has any.
But according to resources, he was previously in a relationship. So, all in all, he has been in a relationship before.
Damian Jones | Exterior Features
Our 6 foot 11 inches center star Jones has an adorable body like an athlete. Hence, to match his tremendous height, Damian weighs about 245 lbs to fit his body proportion.
Damian has a large wingspan of 223 cm, which helps him beat the opponent players in the ring. Attractive and charming, Jones attracts many female fans with jet-black hair and dreamy eyes.
Here's about: Zan Payne's Basketball Career Stats, Knee Injury & Net Worth
How Rich is the Center Player?
Damian has been playing in the NBA for approximately six seasons now. As the volume of salary fattens per season, his is about $1,977,011 for 2020-21.
As for his net worth, we can't say the exact figures, but it is probably between $1 and $ 5 million.
Damian Jones | Social Media
A young and technically adapted player like Damian is active on both Instagram and Twitter. We can see tweets and retweets about several topics on his Twitter account, like players' jerseys, dogs related, food, etc.
And for Instagram, he is likely to be a nature lover. Photos of him enjoying views of beautiful lakes, caves, and national parks are posted.
Damian also involves himself in foundation works, such as for Solomon's Temple Foundation, Inc., and so on.
Interesting Facts About Jones
He is the 44th best-paid center of 2022.

12th best-paid center of the Sacramento Kings of 2022

A dog lover, we can say. His tweets about dog rescue from killing centers surely show how much he adores them.

There is also a collection of Jones merch for those friendly four-legged animals.
Frequently Asked Questions (FAQs
What number is Damian Jones?
He wears a No. 30 jersey in the Sacramento Kings and plays at the center position.
Who is Damian Jones's agent?
He has been a free agent since 2020. He is an Unrestricted Free Agent in 2022 but with a 2-year contract with the Kings.