Daria Kasatkina is not married and doesn't have a husband. But she has a beautiful girlfriend in ice skating figure Natalia Zabiiako.
The 26-year-old player came out of the close last year in July 2022 and has since been vocal about her relationship with Natalia Zabiiako.
Natalia is an Olympic medalist for Russia and has previously won medals in European and World Championships. The couple went public with their romance in July 2022.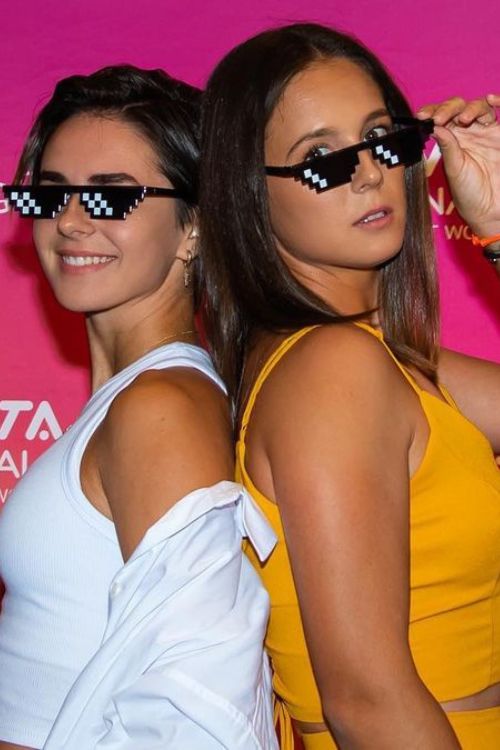 Currently, Daria is competing in the Eastbourne International tennis tournament and has reached the finals after beating the Italian tennis player Camila Giorgi in the semi-finals.
She will now face the American tennis player Madison Keys in the finale. Kasatkina had previously come out on top against Keys in the quarter-finals of the Charleston Open but lost out to the eventual winner Ons Jabeur in the semi-finals.
Daria Kasatkina Doesn't Have A Husband: Meet Girlfriend Natalia Zabiiako
Daria Kasatkina doesn't have a husband. The Russian tennis player came out as gay in July 2022 in a video shared by Russian blogger Vitya Kravchenko.
Since then, she hasn't hidden her relationship with the talented Russian-Estonian figure skater Natalia Zabiiako.
Zabiiako, 28, is two years older than her partner and has previously won a silver medal in the Winter Olympics 2018 while representing Russia.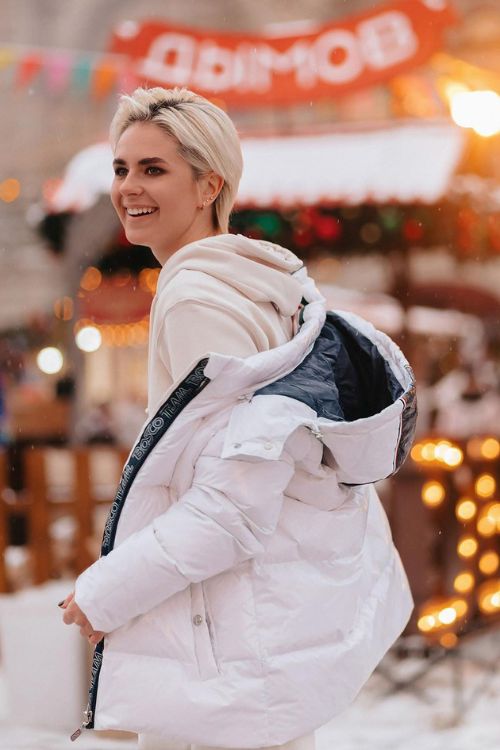 She has previously represented Estonia, her mother's homeland. Natalia was doing so while living with a Russian emigrant family in the USA.
She only applied for Russian citizenship in 2014, and since then has been representing the nation in war at the international stages. In May 2022, Zabiiako decided to return from her break and start representing Canada.
But her plan was cut short within two months after the announcement. Natalia has previously won bronze medals in the 2019 World Championship, 2018 European Championship, and 2019 Worl Team Trophy.
Daria Kasatkina And Natalia Zabiiako Relationship Timeline
Daria came out of the closet in July 2022, but the tennis player and the figure skater had already been dating for eight months.
Their first picture as a couple came on July 18, 2022, as they shared the same photo on their Instagram handle.
On November 11, 2022, Daria, on their first anniversary, shared a snap of her and Natalia enjoying a date at the OZEN RESERVE Bolifushi, the luxury resort in the Maldives.
Natalia And Daria Run A YouTube Channel
Natalia has been seen in various tennis tournaments rooting for her partner, including Silicon Valley Classic last year, where Daraia won the title.
For Daria's 26th birthday earlier this year, Natalia shared a cute video montage of them spending time together. The couple also has a joint YouTube channel, "Zabiiako & Kasatkina." They have been uploading vlogs weekly for the past six months.
During a press conference, Daria said the vlogs help her relieve pressure during tennis matches. She also shared that Natalia takes vlogging "very seriously" and does all the editing herself.
She said the point of vlogging was to show fans their lives outside the tennis court and what goes behind when they do not have the racquet in their hands.
In the past, Daria has been vocal about the rights of the LGBTQIA+ community in Russia and has criticized the country's invasion of Ukraine.
She fears she can't return home and meet her loved ones. But Daraia said it was the best decision she made last year and remains happy with the outcome.