Darko Milicic is a former NBA player from Serbia. The 7 feet basketball player is the youngest player in NBA history to win the NBA championship and the youngest foreign NBA player.
The player was drafted 2nd overall pick in the first round by Detroit Pistons in 2003. Darko dedicated ten years playing as a center for the NBA.
He played for teams like Detroit Pistons, Orlando Magic, and New York Knicks before retiring in 2013. Apart from NBA, he also played for the national team of Serbia in international tournaments.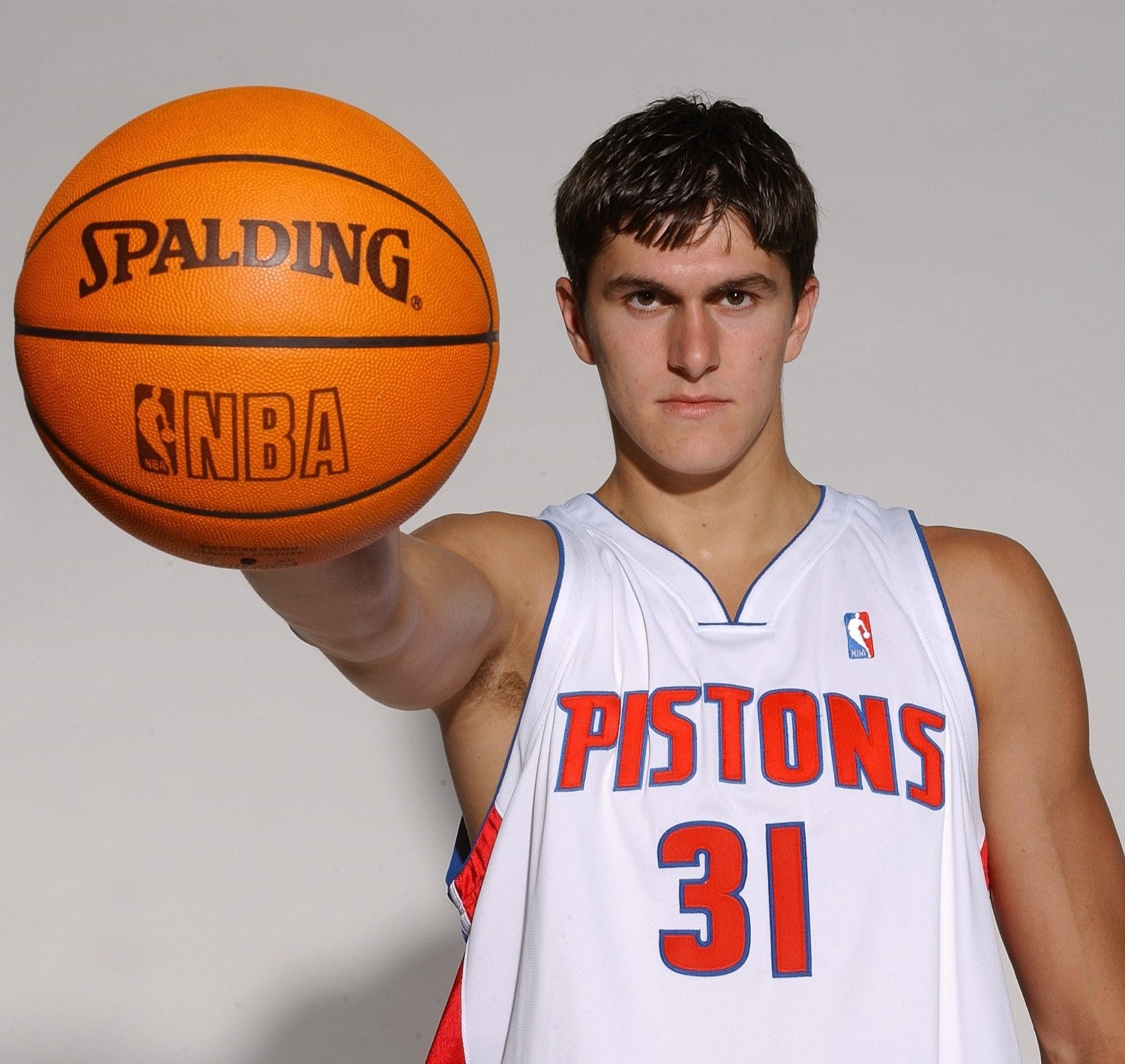 However, despite being drafted high in the star-studded 2003 draft class, Darko is regarded as a draft bust in NBA history.
But why is Darko regarded as a draft bust, and what is he doing after he retired from NBA? Make sure to read to the end of the article to find the answer.
Furthermore, this article will look a little deeper into Darko Miličić's personal and professional lives.
But, before diving into the details, let's briefly look at his quick facts first.
Quick Facts
Name

Darko Milicic

Nick Name
Human Victory Cigar
Date of Birth
June 20, 1985
Age

37 years old

Birth Place
Novi Sad, SR Serbia, SFR Yugoslavia
Nationality

Serbian

Ethnicity

White

Zodiac Sign

Virgo

Height
7 feet (2.13 m)
Weight
250 lb (113 kg)
Hair Color

Brown

Eye Color

Brown

Father's Name
Milorad Milicic
Mother's Name
Zora Milicic
Siblings

One sister; Tijana Miličić

Marital Status

Married

Wife
Zorana Markuš
Marriage Year

2009

Children

Three; Lara , Lazar and Luka Miličić

Profession

Former NBA Player

Position

Center

Leagues

National Basketball Association (NBA)

NBA Draft
2003 2nd overall, Round 1 pick by Detroit Pistons
Debut Year

2003

Retirement

2013

Playing Teams

Hemofarm (2001-2003)
Detroit Pistons (2003–2006 )
Orlando Magic (2006–2007)
Memphis Grizzlies (2007–2009)
New York Knicks (2009–2010)
Minnesota Timberwolves (2010–2012)
Boston Celtics (2012 )
I Came to Play (2019–2020)

International Award

Gold at 2001 European Championship for Cadets

Awards and achievements

NBA champion (2004)
Youngest player to have appeared in an NBA Finals game

Net Worth

$25 million

Social Media
None
Merch

Basketball Trading Card

Last Update

May 2023
Darko Milicic | Early Life
Darko Milicic was born on June 20, 1985, in Novi Sad, Serbia. He is the son of Milorad Milicic (father) and Zora Milicic (mother).
Furthermore, he has a sister, Tijana Miličić, a volleyball player. Darko's family is originally from a small town named Janj near Sipovo, Serbia.
Darko spent his childhood in the Yugoslav war. At that time, his city was bombarded, and they had to live in basements for days.
His father was a soldier who fought in the war for the country. Darko remembers once when they were watching television to get an update about the current situation.
The news reporter was reporting about the dead soldiers, and just then, Darko saw his father's picture on the screen. He asked his mother why his father was on the screen, but his mother couldn't answer and started crying.
A few minutes later, the news reporter apologized, saying some names were wrong, and told his father was alive. It was a moment when he thought he had lost his father, but fortunately, he did not.
Fortunately, they survived past the war. When the war was over, everyone went back to everyday life, and finally, Darko could meet his father, who returned home safely from the war.
Initiation To Basketball
Darko's father taught him to play basketball. It wasn't because Darko was interested but because he was tall enough to play it. Later, Darko found that it was something he was good at.
He joined the basketball club to polish his skills, and soon basketball became his purpose. When he was 14, he started to play basketball with Serbian Hemofarm's junior team.
That's how the NBA scouted him for the draft in 2003. Darko says that he initially thought of basketball as a way out of Serbia as he got scouted for the NBA.
But, he later figured out that he had fallen in love with basketball which became his passion.
Darko Milicic |

Age, Height & Weight

Darko Milicic was born in 1985, making him 37 years old.

People born in August are Gemini. Geminis are pleasant, friendly, and flexible. This describes Darko perfectly.

Furthermore, Darko was born in Novi Sad, SR Serbia, SFR Yugoslavia, and identifies himself as a Serbian. Novi Sad is the second-largest city in Serbia.

Also, Milicic is tall at 7 feet 0 inches (2.13 meters) and weighs around 250 pounds (113 kg).

Milicic also has carved a lot of tattoos on his body. He is a supporter of the Ravna Gora movement. Thus, he has tattoos of World War II Chetnik leaders on his stomach and his back.
Darko Milicic | Professional Career
NBA Draft & Making History
Darko Milicic was selected as the second overall pick in the 2003 NBA draft by the Detroit Pistons.
However, Darko received minimal playing time in his debut season with the Pistons.
Darko did not see any increase in his playing time in the next season, and he was disappointed with the Pistons as he believed the more he could play, the best he could deliver.
But, on February 15, 2006, Darko was dealt with by the Orlando Magic. He had good playing time in his new team and had a significant role in the group.
Later, the Serbian player signed with the Memphis Grizzlies in 2008. Unfortunately, Darko's time with the Grizzlies was a low point in his career; he did not want to play for the team, he was injured, and the team was struggling.
Retiring From The NBA
On June 25, 2009, Milicic was dealt with the New York Knicks, and later, he announced his intention to quit the NBA and return to European basketball the following season.
Darko was again dealt with the Minnesota Timberwolves, and he set his career highs with the Timberwolves.
Milicic then joined the Boston Celtics in September 2012 and had the least playing time. He was later released by the Celtics at his request so that he could attend to personal affairs.
Darko announced his retirement from the NBA in June 2013.
But, he decided to return from retirement and play professional basketball again with Metalac Farmakom of the Basketball League of Serbia and the ABA League.
Later, he joined I Came to Play in his hometown of Novi Sad in September 2019. Later, he resigned following his shoulder injury.
Draft Bust
Darko Milicic was selected 2nd overall pick by Detroit Pistons in the 2003 draft class. Despite being drafted high, Darko failed to meet the expectations held on him.
The 2003 draft class was star-studded with the players such as Lebron James, Carmelo Anthony, Chris Bosh, Dwyane Wade, etc.
Lebron James was picked first overall, Darko Milicic was second, and Carmelo Anthony was the third overall pick in the draft class.
In comparison to his fellow draft mates, Darko had the lowest NBA statistics and lowest gameplay.
Most people believe that Darko Milicic is the draft bust in NBA history as he hasn't achieved much of what his fellow draft mates have achieved and had not much contribution to the Detroit Pistons.
To sum it up, most people believe Darko is the greatest draft bust in NBA history, whereas others believe that had he been drafted by a rebuilding team, he could have shown his potential than being pigeonholed by the Pistons.
He wasn't the worst player but had underperformed compared to his draft mates.
Darko Milicic | International Career
Darko was a member of the FR Yugoslavia U16 national team, winning gold in the European Cadet Championships in 2001.
He also led Serbia and Montenegro to victory in the 2006 FIBA World Championship. He ranked second for the most scores and had a valuable contribution to the success.
Darko Milicic | Achievements
NBA champion (2004)
The fifth-youngest player in NBA history.
NBA's youngest foreign player
Youngest player to have appeared in an NBA Finals game
Darko Milicic | Off The Court
Milicic had a brief kickboxing career after he retired from basketball in 2014. He had his official debut in his hometown Novi Sad, but kickboxing did not serve him well, so he quit it.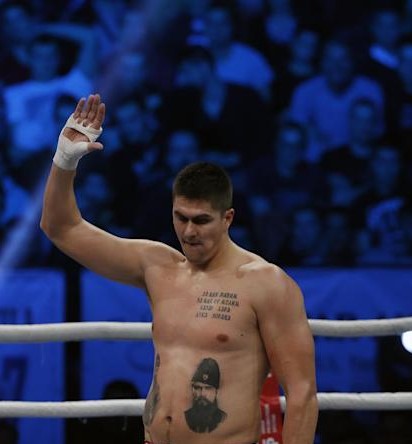 Furthermore, Darko works as a farmer in Serbia, where he has his apple orchard of 125 acres. Apart from apples, he also grows cherries and plans to extend his farm more.
After retiring from the NBA, Darko traveled to Italy to learn about soil and how to grow the fruits. He grows tons of apples and cherries and exports them to Russia and many other countries.
Darko Milicic | Personal Life
Wife & Children
Darko Milicic is married to his long-time girlfriend, Zorana Markuš. On May 23, 2009, the couple married at Cathedral Church of St.Nicholas in Sremski Krlovci.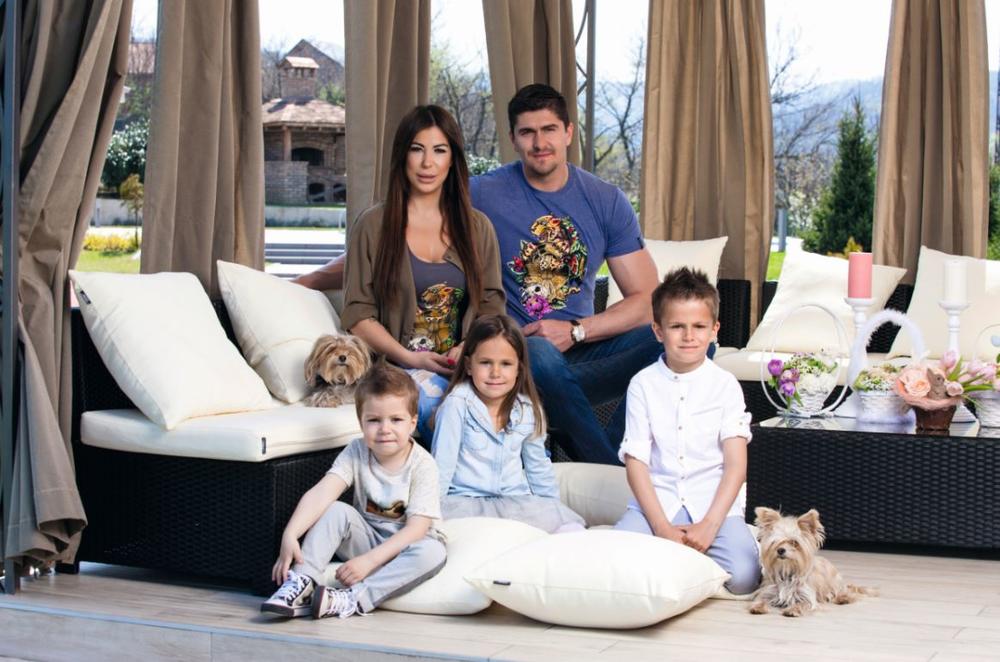 His girlfriend Zorana Markus was eight months pregnant during their wedding. The wedding was held grandly in the presence of hundreds of guests, including the basketball team members, close friends, and family.
Darko's wife, Zorana, is a fashion designer by profession. The couple is blessed with a daughter, Lara, and two sons, Lazar and Luka.
Lifestyle & Hobbies
Darko lives a lavish lifestyle with fancy cars and living in mansions. Darko's mansion in Novi Sad is bigger than a castle with a pool, playground, basketball court, and hunting room.
Darko has a hunting room in his mansion where he has kept the heads of deer to bears. Also, Darko has horses who have been part of Darko's family.
Furthermore, Darko loves riding horses, and so does his son, Lazar. Darko has his 12 years old big horse named Astor. He has a stable built inside the home for it.
Also, Darko is a religious and spiritual person as well. He frequently visits the Novo Hopovo Monastery, where he spends most of his time.
Social Media Presence
Darko Milicic loves living in the moment and keeping his personal life low-key. Thus, he is not active on any social media platform.
However, there are some fake profiles of Darko, some of which are suspended.
Darko currently lives in his world farming apples and cherries and has no time to spend in the virtual world.
Darko Milicic | Net Worth
The net worth of Darko Milicicis estimated to be around $25 million. His net worth is derived from his primary profession as an NBA player.
The athlete signed a rookie deal with the Detroit Pistons for $11,596,440. Milicic signed his career's most expensive deal with Dallas Mavericks, worth $5,050,000 in 2008.
Thus, the player earned millions of dollars being an NBA player playing for different teams. He has also earned good fortunes out of his investments and business ventures.
FAQs
Does Darko Milicic have a ring?
Yes, Darko Milicic has a ring. He was the only player with the ring amongst the top four players drafted in the draft class of 2003.
What are the overall NBA statistics for Darko Miličić?
In his NBA career, Darko Milicic played 468 games with an average of 4.2 rebounds, 0.4 steals, 0.9 assists, 1.3 blocks, and 6.0 points per game.
Overall, he has scored 2813 points, 1971 rebounds, and 613 blocks.