Dele Alli is reported to have a net worth of £10 million, thanks to his soccer career with Tottenham Hotspurs. Alli previously earned a weekly wage of £150,000 while with the English side.
When he broke into the footballing scene with MK Dons, many lined up to get his signature. But Spurs beat several competitors to land the talented youngster. In his first few seasons, Alli proved his worth and showed why he was the next star of England.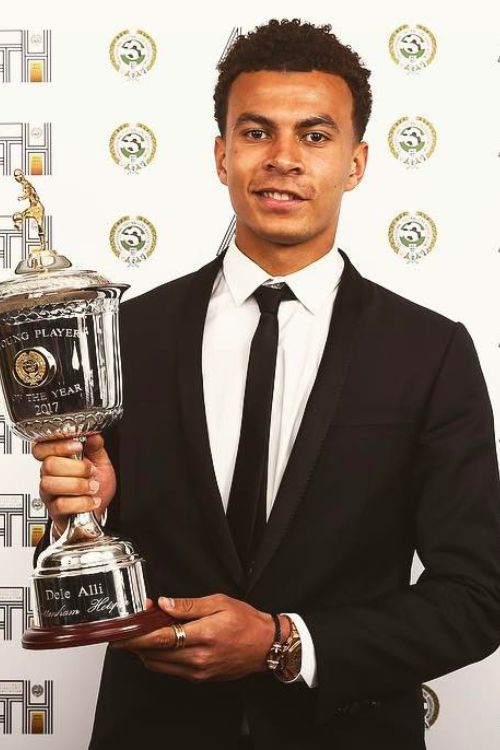 But slowly his form started dipping as he struggled to get goals or record assists for his side. The last few years have seen Alli sign with Everton and Besiktas, but he is just a shadow of his former self.
In his latest interview with Gary Neville, the former Tottenham star, Alli talked about his struggle with mental health, his adoptive parents, and his rise and fall with Spurs.
After the interview, several soccer personalities took to social media to support Alli. His former manager Mauricio Pochettino was one of them along with James Maddison, Marcus Rashord, and Harry Kane.
Dele Alli Net Worth
Dele Alli cumulated a net worth of £10 million at a young age as a soccer star in England.
The English soccer player, Alli, loved the sport from a young age. He began his youth career at League Two team MK Dons, joining them when he was 11.
Alli didn't come from an aristocratic family, in fact, he didn't even live with his biological parents. His father, Kehinde Alli, left him when he was a week old, and his mother, Denise, had drinking problems.
When he enrolled at Radcliffe Secondary School, he became best friends with Harry Hickford and later went on to live with his parents. They bonded over their love for soccer, and Harry is now Alli's agent.
Dele Alli's rise to one of the best youngsters in England began while he was at MK Dons. He established himself as their best player and was soon snapped by Tottenham Hotspur.
The move brought Alli a much bigger platform to prove his talent and the money of a lifetime.
Dele Alli Contract With Tottenham
Dele's soccer talent has been the reason behind his vast wealth. In 2015, Tottenham snatched Alli from MK Dons for a measly £5 million, which in coming years Alli showed was worth it.
According to Spotrac, Alli put pen on paper on a five-and-a-half-year contract for £7.8 million. After the deal was complete, Sprus loaned him back to MK Dons for the rest of the 2014 season.
Alli made a thumping start to his career at Tottenham, scoring five goals and three assists within the first 18 games. His performances weren't going unnoticed, and top clubs like Manchester United were looking to prize him out for a move.
Spurs then quickly made the youngster sign a new contract in 2016, which ran till 2021. The new contract saw his average salary increase to £2.86 million as he began earning £50,000 per week.
His tremendous form continued in the 2016 season. Alli made 50 appearances in all competitions for Spurs, scoring 22 goals and providing 13 assists.
The 2017 season showed a dip in form for the soccer star but was still impressive as he recorded 14 goals and 17 assists. At the beginning of the 2018 season, Alli penned a new contract with Spurs, keeping him at the club till 2024.
The new six-year contract saw his wages jump from £50,000 to £100,000. It also included incentives and bonuses, pushing the contract further north towards £150,000 per week.
Dele was valued at £88 million on the Transfermarkt website and was known as one of the key players for Gareth Southgate's 2018 World Cup Team.
Dip In Form And Move To Everton
Alli became a star not only on the field but off of it as well, raking up contracts with various brands worldwide.
But 2018 marked the beginning of Alli's downfall at Tottenham. He only scored seven goals and provided eight assists. The 2019 season was also no good.
But outside of the soccer pitch, Alli was reportedly making £2 million, as per The Sun, thanks to his lucrative contract with Adidas.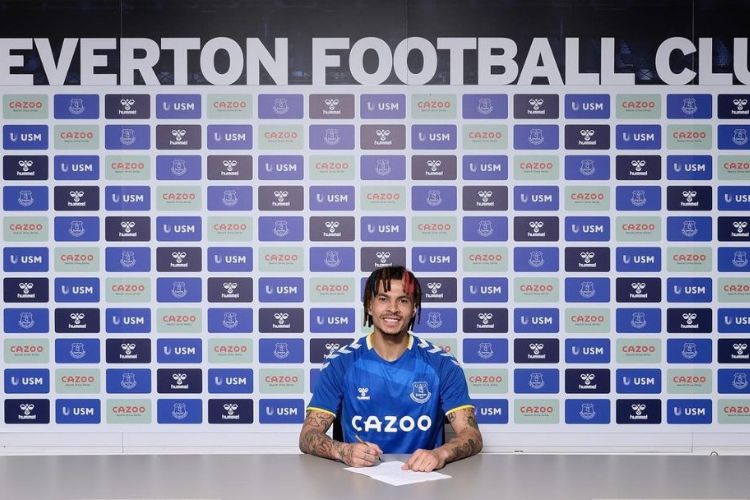 With his form starting to dwindle, Tottenham looked to ship the player. The 2021 season was Alli's last for the club. He then made his move to Everton in the January 2022 window.
Everton signed Alli for a free transfer which could see it soar to £40 million if certain benchmarks were met. He penned a two-and-a-half-year contract with Everton, but his salary remained at £100,000 a week.
But his poor performances continued at Everton, and last year Alli was loaned to Turkish side Besiktas. The Turkish team agreed to pay only £34,000 of Alli's wages, with Everton carrying the rest.
After Besiktas appointed Senol Gunes as the head coach, he slated Alli for his performance as Besiktas looked to cancel his contract.
Dele Alli House And Endorsement Deals
The former Tottenham player, Dele Alli, was reported to have placed his £2.25 million for sale in 2021.
He bought the house in 2016, after penning his first improved contract with Tottenham for £2.15 million.
The mansion was located at Borehamwood, in Hertfordshire, and had more than 4,000 square feet of space.
As said previously, during the peak of his career several brands chased Alli for his signature. He signed a boot deal with the German brand Adidas and joined the sports agency CAA to cash on his success.
In 2018, Alli also collaborated with apparel brand boohooMAN to create his edgy menswear collection.
He was also a brand ambassador for SecretLab, the Singapore-based company that provided gaming chairs for the League of Legends, Player Unknown Battlegrounds, and Dota esports tournaments.