Deontay Wilder is a professional boxer in America who is also the first American world heavyweight champion in nine years. And that nine-year was the most extended period in boxing history without an American heavyweight champion. In February of 2020, he is listed in the world's second-best active heavyweight by BoxRec, third by the Transnational Boxing Rankings Board, and fourth by The Ring magazine.
Moreover, he has won a bronze medal in the heavyweight division at the 2008 Olympics. After that, he got the nickname "the Bronze Bomber." He is mostly famous for his formidable punching power and defeats every opponent.
There are various contributions given by Deontay Wilder in the boxing field. Despite numerous ups and downs, he became celebrated in front of his fans and followers, and the following 97 quotes by him might inspire you to be like him.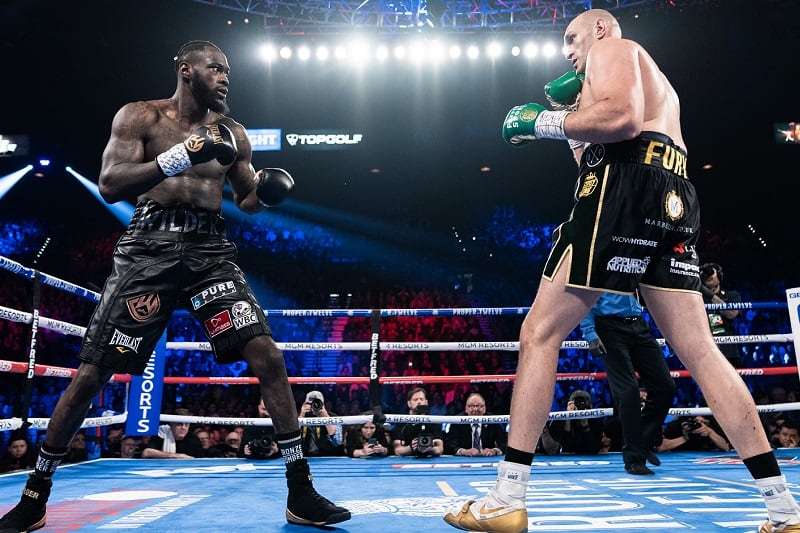 "Having patience is one of the hardest things about being human. We want to do it now, and we don't want to wait. Sometimes we miss out on our blessing when we rush things and do it on our own time."― Deontay Wilder
"I don't just rely on my right hand when I'm in the ring. That's the least thing I think about. I think about the preparation I've trained for, and I try to execute. And guys can't stand up to the power. I've been blessed with that, and it's something that can't be taught."― Deontay Wilder
"When one guy is doing good, it makes all the others want to achieve greatness."― Deontay Wilder
"I was born a leader, never a follower. I never felt peer pressure. If the group goes left, I go right."― Deontay Wilder
"It don't matter if I got a broke hand, got a torn muscle: I'm going to fight like heavyweight champions do."― Deontay Wilder
"I had a lot of great moments with David Haye."― Deontay Wilder
"My daughter will find some of the sweetest words to tell you that can make a grown man cry. She still gives me the same inspiration. She still motivates me."― Deontay Wilder
"I'm the guy who has everything it takes to be heavyweight champion of the world. It's not just about being great inside the ring: it's about being able to do great things outside of the ring. Not everyone has that. I love to be out there with the people."― Deontay Wilder
"My goal is to unify the division. Whoever's got those belts, that's who I want."― Deontay Wilder
"When I am in the ring, all I think about is knocking my opponent's head off, getting him out of there. Hurting him. Putting pain to him. I will have no mercy. I will have no pity."― Deontay Wilder
"People have to realize that God has blessed me with power. He hasn't got me this far for no reason. I feel like God has a plan for me in this sport. That's how I have came up this fast."― Deontay Wilder
"You always pray for a healthy child, and in this situation, Naieya was born with Spina Bifida… We had choices on the table, and choices to terminate the pregnancy. We could have went on with our lives, and that would have been it, but we decided to take on the challenge."― Deontay Wilder
"Street fight, you just ground and pound 'em. Boxing is totally different."― Deontay Wilder
"To make it in boxing, you must captivate the fans in America, too."― Deontay Wilder
"People can be too harsh, especially with social media. It brings a person down."― Deontay Wilder
"Some guys like to fight on even playing grounds, and some guys like to cheat."― Deontay Wilder
"When I went to college, I went to a junior college. I wanted to go to the University of Alabama but had to go to junior college first to get my GPA up. I did a half-year of junior college, then dropped out and had my daughter. College was always an opportunity to go back. But she, my daughter, was my support. I gave up everything for her."― Deontay Wilder
"When they throw punches, the breathing, the sparring. The heavy bags being hit. All of that – it was a heavenly sound to me."― Deontay Wilder
"Some guys may play around and say a couple of things, but if I say it, I mean it. I may laugh, it may be funny, but if I say I'm going to get you, I'm going to get you."― Deontay Wilder
"Everybody has their due season. And it's all about what you do in your season."― Deontay Wilder
"No matter how many fights I got into, I was always the victor. I was not too fond of it, though. I remember being 12 years old, and I looked in the sky, and I said, 'God, I don't want to fight no more. I'm tired of fighting. I know what I want to do in my life, and fighting's not going to get me there.'"― Deontay Wilder
"I just love boxing. I'm in love with the sport."― Deontay Wilder
"My right hand is a monster."― Deontay Wilder
"I am very comfortable travelling and going into other territories."― Deontay Wilder
"I'm always getting confused with LeBron James. Everywhere I go, I'm LeBron James."― Deontay Wilder
"Going to Russia is going to be nothing for me. I'm going to treat it like it's the U.S. because, at the end of the day, it's one man, one ring."― Deontay Wilder
"To build my legacy and be that person I want to be, this is what it's going to take: to get on the road and travel. Let's do it that way."― Deontay Wilder
"You have to, as an individual, know how to tune that stage of your life that's in the past out."― Deontay Wilder
"All my prayers go out to Tyson Fury. I know it's difficult to be in his situation."― Deontay Wilder
"We know Fury likes to entertain and promote."― Deontay Wilder
"I'm not playing around in 2016."― Deontay Wilder
"I never want to hurt no one to the point so they can't go back to their children."― Deontay Wilder
"The British scene in boxing, not just the heavyweight division, is popping."― Deontay Wilder
"It's contagious to do great. But once that one bad apple falls, everybody else will fall, and that's how it is."― Deontay Wilder
"I'm looking forward to the fighting with no headgear – I'm jealous. I kind of want to go back to the Olympics to experience no headgear."― Deontay Wilder
"My dream was to play for Alabama – football, basketball."― Deontay Wilder
"Boxing is my true calling. I've found my purpose in life."― Deontay Wilder
"Every guy I touch, it's the same result. When I land, it's like seeing one of those preachers on TV. When I touch them, they fall out."― Deontay Wilder
"God definitely blessed me with power. I still don't know the limits of my own power."― Deontay Wilder
"Working with one of the best strength trainers in the world, I'm getting more dangerous. I'm getting stronger and stronger."― Deontay Wilder
"I was raised by both parents up to 17. We had a good family. We had a middle class family, good teaching and good surroundings, raised by the church, where I went every week whether I wanted to or not."― Deontay Wilder
"My neighborhood was normal. I had a neighborhood where everyone knew everyone. Typical American upbringing. Sometimes we got into trouble, but everyone watched after each other, so if my parents didn't see me making trouble, another family would tell them."― Deontay Wilder
"I would love to go to England."― Deontay Wilder
"I've been talking about unifying the division for a long time."― Deontay Wilder
"There is no bigger fight than Anthony Joshua and Deontay Wilder."― Deontay Wilder
"I'm ready for Joseph Parker. The question is, is he ready for me?"― Deontay Wilder
"I don't care what you have done before or what you are capable of: if you come up against a guy like me, you are in trouble."― Deontay Wilder
"When you have a fighter willing to do that, when he is seriously hurt and in pain but still fights, you've got a dangerous man on your hands."― Deontay Wilder
"I don't have any doubt in my mind: I could knock out any man in the heavyweight division."― Deontay Wilder
"I don't have to build up strength; I have been blessed with it. I do lift weights and train hard, but I am a very special individual – a very special man with very special talent and very special power. I can get any man – any man – out of there in a matter of seconds. That is the thing I love about myself."― Deontay Wilder
"I like to have fun in the ring, but I knock them out."― Deontay Wilder
"I can be a tennis player, a golf player, and even a soccer player."― Deontay Wilder
"I could put everything I got in the bank on my abilities and skill and will, and what I'm capable of doing in the ring."― Deontay Wilder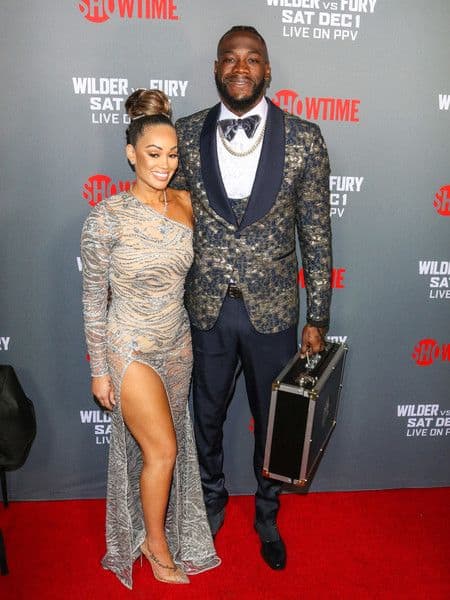 "There's no other heavyweight in the division like me, especially when it comes into the athletic department. I'm the most athletic heavyweight in the division."― Deontay Wilder
"There comes a time when you have to put forth the action and actually see whether you're really just talking to promote yourself, just to sell yourself, or to build your confidence or build confidence around you… or are you the real deal?"― Deontay Wilder
"I decided to do something I've been wanting to do for a long time – go get a chef and a nutritionist – and I brought them on board."― Deontay Wilder
"I'm definitely an active champion. I'm looking forward to defending my belt as many times as possible."― Deontay Wilder
"I don't see myself being in the sport a very long period of time, so I want to fight as much as possible."― Deontay Wilder
"I want to defend and put my title on the line as much as possible. If the top in the division are ready to try to come and take my belt – and the key word is 'try' – I'm ready to give them that opportunity."― Deontay Wilder
86 Famous Quotes by Kawhi Leonard
"I have so many things that I want to do with my life. I just don't see myself being a fighter forever. Boxing is my love and passion. It also opens up and sets up other things in my life as well."― Deontay Wilder
"I can adapt to any environment or any situation I need to, so I am ready to go to Russia. You take what you get or start crying about it, but I am re-doing 'Rocky IV.' I am doing the black 'Rocky.'"― Deontay Wilder
"I am going to get world-wide recognition from whoever wants it, and whoever wants to challenge me."― Deontay Wilder
"Against Bermane Stiverne, they said he was going to be the toughest test, but I passed that with flying colours."― Deontay Wilder
"I'm one of the baddest, hardest-hitting heavyweights in the business. Right here from Alabama, baby."― Deontay Wilder
"Of course I want the Furys, of course I want the Joshuas, but the question is, do they want me?"― Deontay Wilder
"I don't play boxing."― Deontay Wilder
"I will be that guy to change this sport, especially in the heavyweight division. A lot of people have lost interest. I'm the right man for the job… I want to make it bigger and better than it ever have been before."― Deontay Wilder
"The craziest thing about it, I used to hate fighting, but you had to show how tough you was; you had to show you wasn't no punk."― Deontay Wilder
"Whether somebody think badly of me, whether somebody don't feel that I should be doing this or I should be doing that way, I don't really care. Whether they think that my fatigue is being laid, legs are skinny, I don't care."― Deontay Wilder
"At the end of the day, I am going for all the belts, so I am going to have to go through all of them. And I would live to fight the U.K. guys – even in the U.K."― Deontay Wilder
"If I have to go through Fury after my Povetkin fight – and I never look past my next fight; I am not that foolish – to get those belts, I would love to fight him next."― Deontay Wilder
"Fury made a name for himself in America, and as a fighter, you have to establish yourself there, first and foremost, to be known worldwide."― Deontay Wilder
"This is no game. You get up in there, and you take some punches. You risk your life, and then let me see you talk then. That's why I don't respect people who criticize fighters."― Deontay Wilder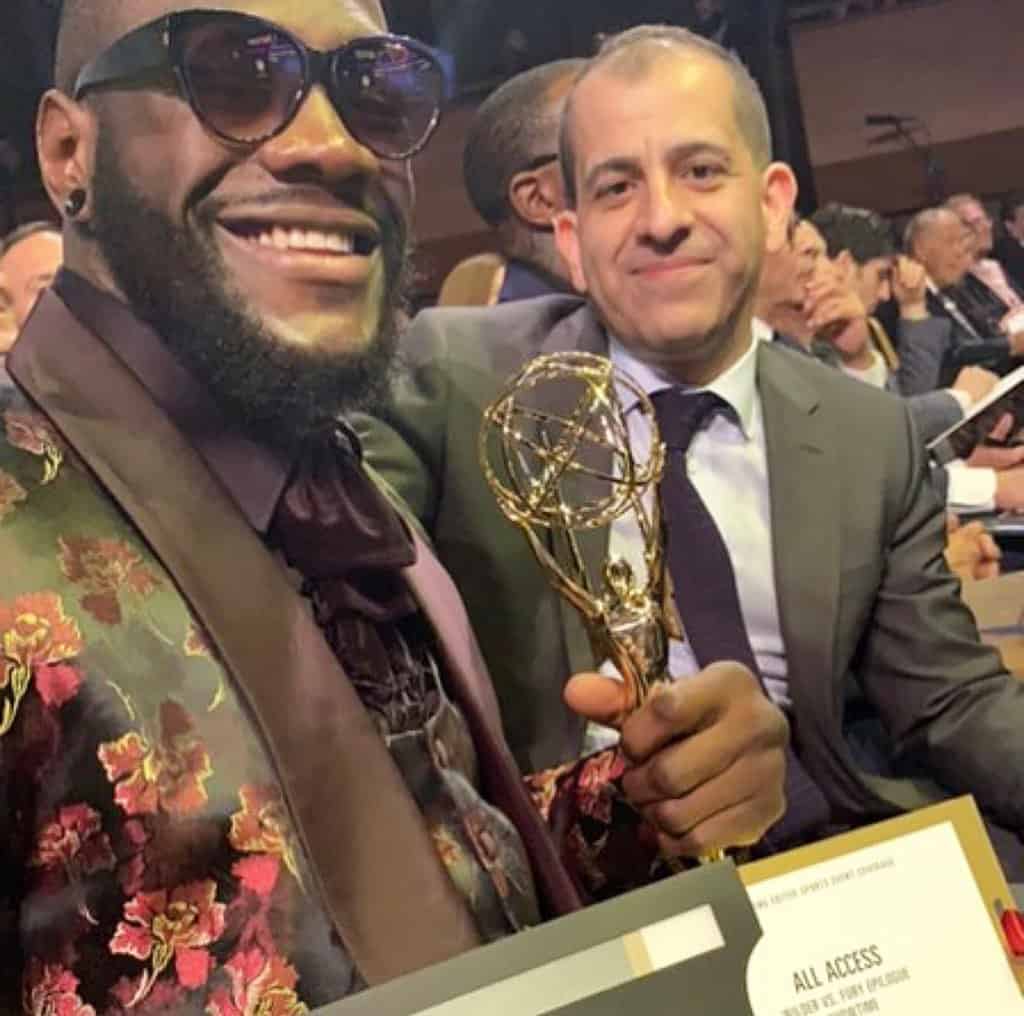 "We knew Stiverne was tough. You've got to give it to him. He's got a tough chin."― Deontay Wilder
"Tuscaloosa, Alabama – I love you."― Deontay Wilder
"This is the hardest part for me. Just the waiting – the waiting to fight. The work has all been done, and you just have to wait."― Deontay Wilder
"I didn't even know about amateur boxing, period."― Deontay Wilder
"Size doesn't mean anything – not all the time."― Deontay Wilder
"I'm not losing no time soon, or ever, till I retire."― Deontay Wilder
"I want to put my name in history. I love history."― Deontay Wilder
"I always picture my grandkids looking at their grandfather and saying, 'My grandfather was the last or the first to do something.' There's nothing like setting goals and watching yourself get there, accomplishing that goal and putting your name to a part of history."― Deontay Wilder
"I'm not going nowhere, no matter who I fight."― Deontay Wilder
"I think Joshua has been doing a good job winning his fights and beating the guys in front of him. You got to congratulate him for his success."― Deontay Wilder
"When I come to spar, I definitely come to spar; I definitely come to fight."― Deontay Wilder
"Once I knock Szpilka out, I want all the Polish fans to come on the 'Bronze Bomber' train as I bring the heavyweight division back to the top."― Deontay Wilder
"It's a great feeling to be the WBC champ of the world, but there's more to gain from this."― Deontay Wilder
Top 22 Quotes by Branch Rickey
"I definitely got into a lot of fights when I was a kid. I never understood it. I was one of those quiet kids. I never picked with no one."― Deontay Wilder
"When I was up in college, I had a friend, and he was the only guy who knew I wasn't going to be able to attend school no more because I had a child on the way. I remember we was right at the lunch table. I was like, 'Man, I should start boxing.' I felt like every fighter that's on TV made a lot of money. I was like, 'You gotta make a lot of money.'"― Deontay Wilder
"I don't know how a man can live with himself to get to the top knowing he didn't do it the right way."― Deontay Wilder
"I want the people to be able to see me and be able to see a great performance."― Deontay Wilder
"I still think about the first time I met Lennox Lewis, and he took the time out to talk to me, and he showed me different techniques. I'll never forget. Lennox was one of those guys that set the standard. He's a hard act to follow. But I love a challenge."― Deontay Wilder
"People who know me know that if I say I'm going to do something, I'm doing it. I am hungry. I am determined."― Deontay Wilder
"Anybody who knows me knows that I don't just love this sport, I am in love with it. I am really in love with this sport. I am obsessed with boxing. I eat, breathe and sleep it. You know, I do it all; this is my life. This is not a hobby for me. This is a lifestyle for me, and I address it accordingly. I take it very, very seriously."― Deontay Wilder
"When I structured my career, I looked at Muhammad Ali, which is my all-time favorite and an idol of mine, and what he has done for this sport. He was a real-life hero."― Deontay Wilder
"If Bronze Bomber got loose in the streets, it won't be something nice."― Deontay Wilder
"Nothing has been given to Deontay Wilder. So with that being said, nothing is going to be taken from me. So I must stay focused. I must. I must. It is an absolute must to stay focused."― Deontay Wilder
"I wanted to show the world what Deontay Wilder is all about. I'm a heavyweight, and I'm exciting."― Deontay Wilder