Life has an amazing way of surprising us, and the story of Dominique Moceanu and her secret sister Jennifer Bricker is a prime example of that.
Dominique Moceanu grew up with her parents alongside her sister Christina, never knowing she had a secret sister who was adopted when she was only six.
It wasn't until Dominique was expecting her first child that she discovered she had a younger sister named Jennifer.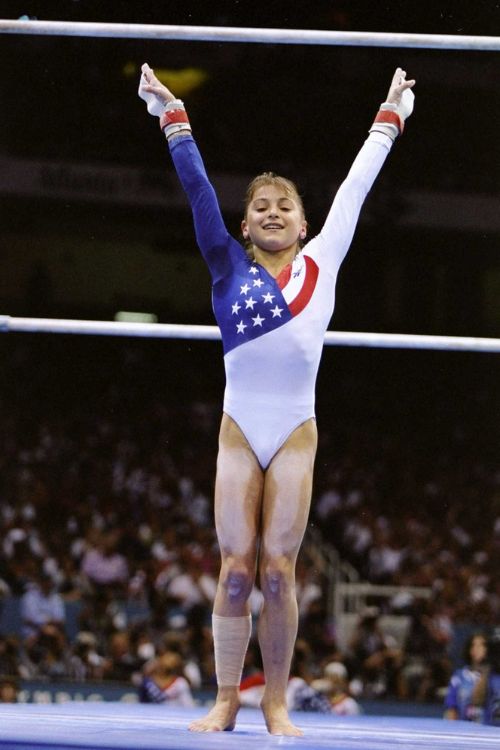 Dominique Moceanu, born on September 30, 1981, is a former American gymnast who made a significant mark in the world of gymnastics.
Moceanu's gymnastic journey began at a young age under the guidance of various coaches.
At 13 years old, she made history by becoming the youngest gymnast to win the senior all-around title at the U.S. National Championships in 1995.
Dominique's outstanding achievements continued with her victory at the 1998 Goodwill Games, where she became the first American to secure the all-around gold medal.
After retiring from gymnastics, Dominique pursued various interests, including coaching, studying business management, and writing a memoir titled "Off Balance."
How Did Dominique Find Out About Her Secret Sister?
After marrying Canales, Dominique became pregnant with their first child. However, her life took an unexpected turn two weeks before giving birth.
She received a package with letters and photographs of a young woman who looked exactly like her younger sister, Christina.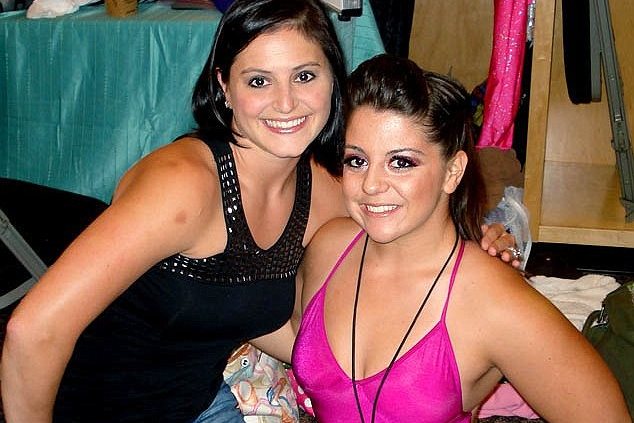 Dominique was shocked after reading the letter, which revealed that the woman in the photographs was 20-year-old Jen Bricker.
After comforting her mother, Dominique discovered that Jen was her younger sister and was given up for adoption as she was born without legs and required expensive medical care.
So, Moceanu's parents decided to give her up for adoption because they were poor then.
It was shocking news for Dominique and her sister at first, but they eventually bonded with each other.
Dominique Moceanu's Sister
Jennifer Bricker, an accomplished American acrobat and aerialist, is the sister of well-known gymnast Dominique Moceanu.
Despite being born without legs, Jennifer's strength and determination have been inspiring.
In 1998, she participated in the AAU Junior Olympics in power tumbling and finished in fourth place.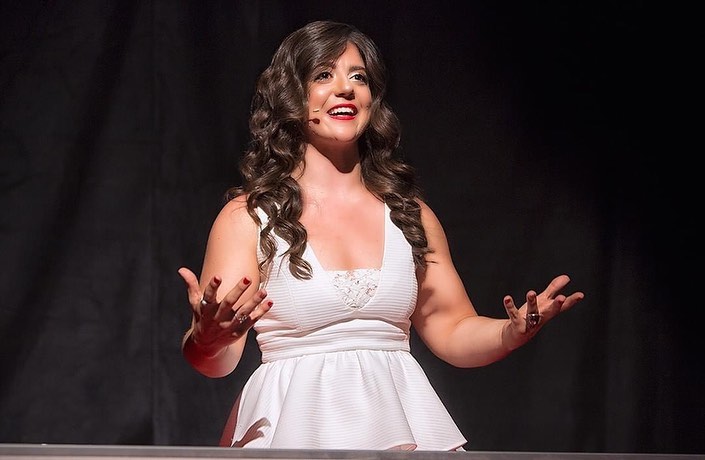 That same year, Jennifer was awarded the U.S. Tumbling Association's Inspiration Award for her remarkable journey and achievements.
Her inspiring life story is beautifully captured in her memoir "Everything Is Possible: Finding the Faith and Courage to Follow Your Dreams.
The book became a New York Times bestseller and even caught the attention of the BBC in January 2017.
Jennifer Found Her Lover Back In 2018
Jen Bricker and her husband Dominik met in 2018 at one of her book signing events and eventually started dating. Her husband, Dominik Bauer, is an acclaimed musician and opera singer,
On July 12, 2019, they exchanged their vows, surrounded by their loved ones, including gymnast Dominique Moceanu.
It was a special day for the couple, filled with joy and the presence of their friends and family.
Jennifer and Dominik have become proud parents to a lovely baby boy born on July 31, 2023.