Darren Waller was born to his parents, Dorian and Charlena Waller, on September 13, 1992.
Darren Charles Waller is an American professional football tight end for the New York Giants of the National Football League (NFL).
Waller attended North Cobb High School and committed to play collegiate football for the Georgia Tech Yellow Jackets.
His NFL journey began with the Baltimore Ravens after the Ravens selected him with the 204th overall pick in the 2015 NFL Draft.
Similarly, he played for the Las Vegas Raiders and joined the Giants in a trade for a compensatory 2023 third-round pick.
Moreover, with the Raiders, he was named to the 2020 Pro Bowl as an alternate for Travis Kelce after the Kansas City Chiefs made it to the Super Bowl.
Darren Waller Parents
The professional football tight end is not the only child of his parents. He also has a sibling, Deanna Waller.
Darren's father, Dorian, graduated with a bachelor's degree in Management Information Systems from Pace University.
He worked as a solutions delivery specialist for Coca-Cola from December 1998 to December 2009.
Dorian served for Tata Consultancy Services before joining Verizon Wireless as a senior programmer analyst.
Darren's mother, Charlena Waller, is a real estate appraiser. Charlena stood by her son when the professional football player struggled with addiction.
She helped Darren in his recovery journey and was happy when her son was called up for practice by the Ravens after rehab.
Besides, Darren is the great-grandson of legendary composer and jazz musician Fats Waller. Fats was inducted into the Grammy Hall of Fame in 1984 and 1999.
Darren Waller Addiction
Since childhood, Darren was told by everyone that football would make him happy. And when the player made it big to the NFL, the professional football tight end wasn't ecstatic.
As most rookies do, Darren sat in silence on his first day with his NFL team. But the reason for his silence was different than other rookies.
He had a secret that might have destroyed his NFL career before it could begin. Waller even thought of walking out when the Ravens' coach had the coach-speak.
The player thought, "Maybe I'm messing it all up," but he didn't leave his seat.
In high school, he saw the cool kids were bullies, walking the hall in letterman jackets, and he wanted the same respect and appreciation.
In the pursuit of getting acknowledged, Waller got into a habit of taking pills. Despite the warning from his parents, he fell into the habit.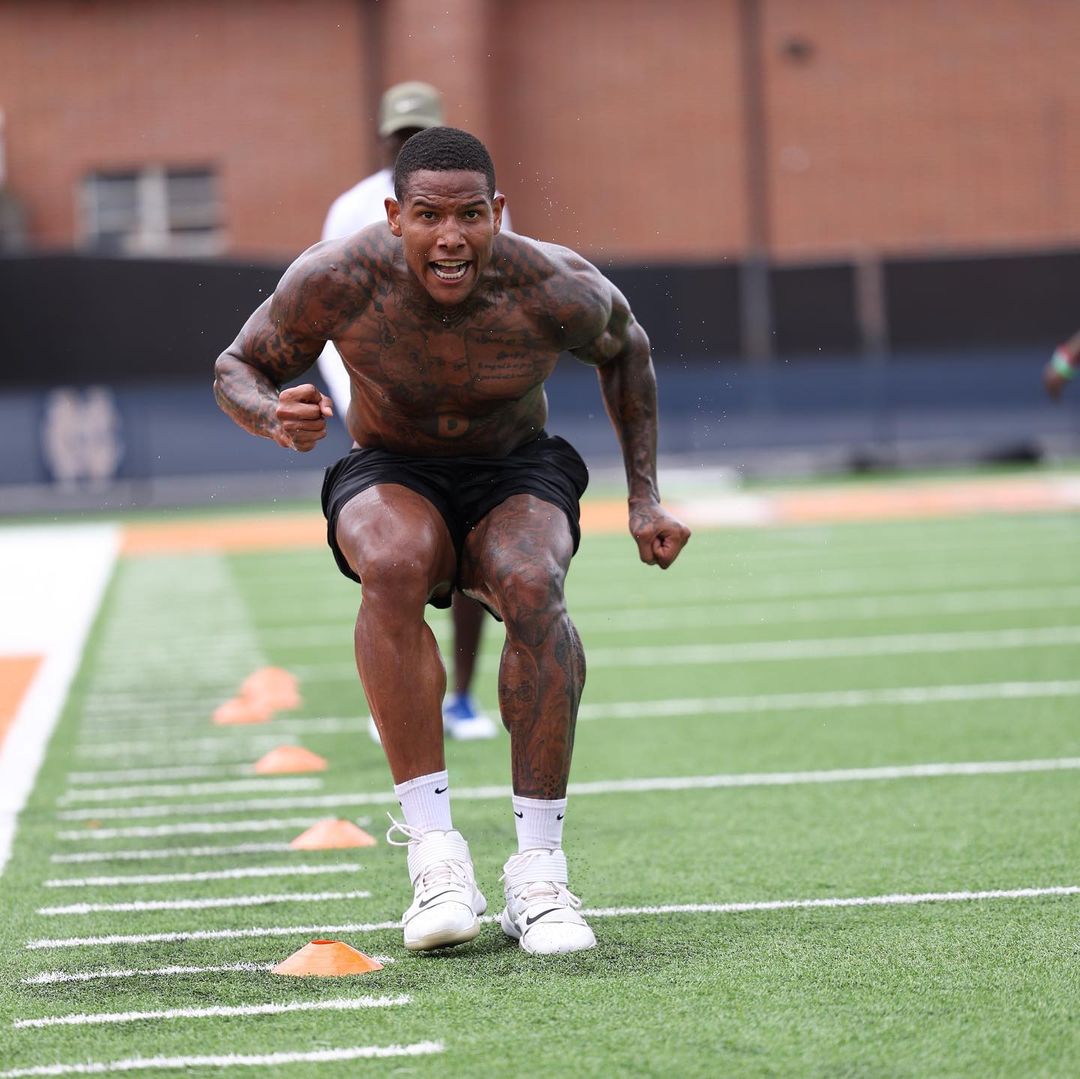 He'd get high before the games and even cheated drug tests by swapping out urine samples. Eventually, the school mandated Waller to a rehabilitation facility three nights a week.
After he was selected for the NFL, he failed his drug test several times, and the Ravens sent his failed test notifications to his parents.
Waller would take anything that offered a high, be it Percocet, marijuana, Adderall, or codeine.
After some time, Waller realized his poor choices in life and was desperate to find a new way to live. He checked in to a rehabilitation center for a 30-day in-patient program, which was supported by the NFL.
After a month in rehab, the professional football tight end continued staying sober and kept himself away from alcohol and drugs.
Eventually, in August 2018, the NFL reinstated Waller after 11 months of being clean and was placed on the practice squad.