Marcus Rashford's brothers, Dwaine Maynard and Dane Rashford are his agents. Rashford is one of six children to Robert & Melanie.
Among the five siblings of the Manchester United forward, three of them are sisters: Tamara, Chantelle & Claire. But it's his brothers who are always in constant limelight.
Marcus Rashford was raised by his single mother, Melanie Maynard, and without a doubt, it was one of the heck jobs.
She used to work three jobs & remained determined to raise her kids through those difficult times.
The Manchester-born-and-bred Marcus Rashford is having one of his stellar seasons at his boyhood club. With teammates Raphael Varane, and Bruno Fernandes, Rashford has already won one trophy this season.
Under Erik Ten Hag, Manchester United has certainly improved. Now at the tail-end of the season, United will look to keep the hold of the top 4 and possibly upset Manchester City in the FA Cup Final.
Marcus Rashford Brother Dwaine Maynard Is A Company Director
Dwaine Maynard, the older brother of Marcus Rashford, runs the D N May Sports Management.
The company oversees upcoming young athletes in various sports and focuses on negotiating the best contracts for them.
A few players under D N May Sports management include Brooklyn Genesini of Bournemouth and IBO Boxing Champion Sam Eggington.
On the official website of D N May Sports Management, Dwaine is listed as the Managing Director and has mentioned the fact he is a FA Registered Intermediary.
2023 has started well for the football agent and his partner, who welcomed their second daughter. Romi Dwaine Maynard was born on April 1 and joined her older sister in the Maynard household.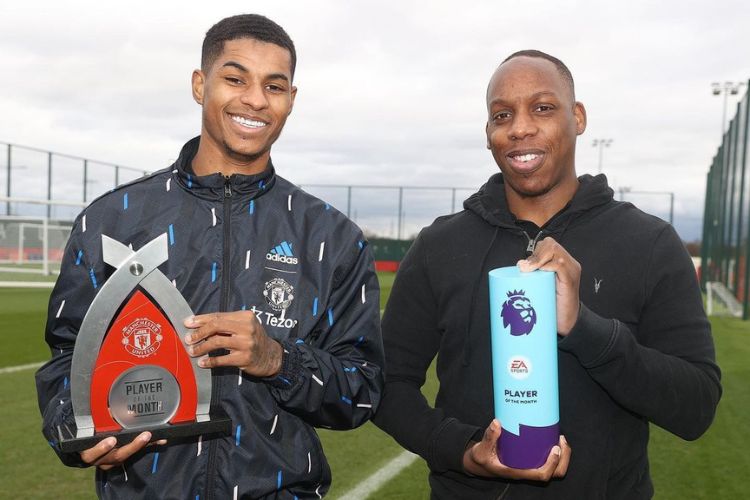 On his Instagram handle, Dwaine can be sharing photos of himself with his brother.
Earlier this year, as Rashford won both PL and United Player of The Month, the proud brother shared a snap of him and Rashford holding one trophy each.
But few United fans were angry with Dwaine and his management after the news about the PSG transfer broke out. The news about Dwaine holding talks with PSG officials didn't sit well with the fans. And the striker had to tweet to clarify and say it was all false.
Speaking to The Mirror in 2021, Rashford mentioned the fact that Dwaine learned to drive solely so that he could take Marcus for footballing lessons. Their hard work at a young age has certainly come to fruition.
Dane Rashford Recently Gave His FIFA Agents Exams
Along with his older brother, Dane Rashford is part of the D N May Sports Management.
Dane is listed as the co-founder of DN May Sports Management and was recently seen giving his FIFA Agents Exams. The MailOnline recently reported the news with many agents tipped to lose their licenses.
Dane is available on Instagram with the username @danerashford, and on April 3, 2023, was seen celebrating his 31st birthday.
The older brother of Marcus Rashford was one of the key men to help him get the lucrative contract in 2019. The deal saw Marcus's salary rise to £250k per week, making him one of the top earners in the Premier League.
In early April 2023, three men were reported to be jailed who had attacked & robbed Dane, and Tyler Alexander-Arnold, the brother of Trent Alexander Arnold, back in 2019.
The two brothers of the world-famous athletes were robbed of a combined £92,000. Dane lost his expensive Rolex watch during the confrontation but thankfully didn't face any injuries.
With Rasford's popularity rising worldwide, the two big brothers are certainly proud of Rashford and his achievements.