Marcus Rashford, the English soccer player, has five siblings: two brothers & three sisters, including a half-sister Tamara Rashford (from father's side).
While growing up, Rashford saw his mom struggle to meet the month's end & raise her kids. It would instill a strict work ethic in Marcus & his siblings- as a result, they are now successful on their own.
The Manchester United forward's brothers: Dwaine Maynard and Dane Rashford, operate a sports management organization D N May Sports.
But on the contrary, Rashford's sisters: Chantelle, Claire, and Tamara, tend to remain low-key.
The Premiere League soccer player's half-sister Tamara competed in Miss England 2019 & competed in the finals but failed to lift the crown.
Marcus Rashford, an MBE, was born on October 31, 1997, in Manchester, England.
Starting out as a goalkeeper, the soccer star switched to forward and joined the youth team of Fletcher Moss Rangers & Manchester United.
Now, with the Red Devils' main squad having debuted in 2015, Rashford has named himself a watch-out player in the league.
Marcus has already won the FA Cup, two EFL Cups, the FA Community Shield, and the UEFA Europa League with United.
Marcus Rashford's Sisters: What Are Their Names?
Out of five siblings, Rashford, the England-born soccer player, is the youngest of his four blood-related siblings, born to his parents: Robert Rashford & Melanie Maynard.
Also, he has a half-sister named Tamara from his father Robert's other relationship.
Marcus' elder brothers: Dwaine Maynard and Dane Rashford, are business executives, while his sisters: Chantelle and Claire, tend to keep themselves away from the media limelight.
The latter prefer to go by their mother's maiden name, 'Maynard.'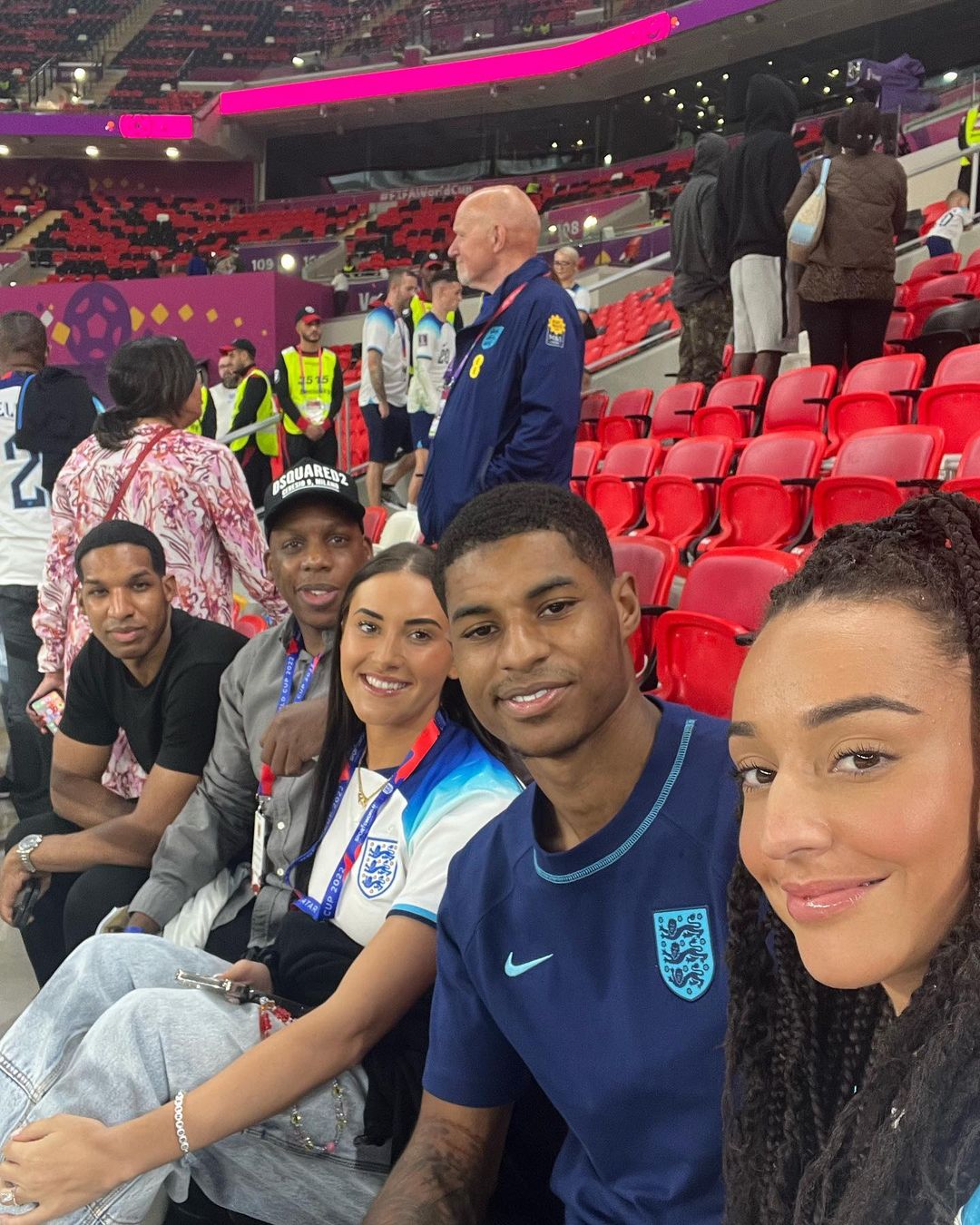 The eldest of all, Chantelle Maynard, was born in 1982 & even took the role of the mother to her younger siblings when their parents divorced.
Claire Maynard, born in 1986, is the second-eldest. Further information on her is not out.
Marcus' half-sister Tamara Rashford (who was also born in 1997, like Marcus) pursues her career as a senior marketing specialist at GEOTAB (2021- now).
Previously, she worked for Cenex as an events, marketing & communications assistant from 2018 to 2019.
Tamara, who graduated from the University of Salford, participated in Miss England in 2019 and reached the finale vying to get the crown but didn't win.
Like her brother, she is active in social works & supports the causes like The Chronicle's Sunshine Fund, Hope Against Cancer, and Children's Cancer and Leukaemia Group.
Marcus Rashford's Family Background
Marcus Rashford is of Jamaican and Kittian descent. Jamaican descent is from his father's side, Robert Rashford, and Kittian descent is from his mother's side, Melanie Maynard.
Robert and Melanie's split made their lives hard; in most of Marcus's childhood and life, his father was missing.
Unlike Dwaine, Marcus forgave him and allowed him to be on the management team.
Melanie, also referred to as Mel raised the children on her own. She worked as an accountant at Ladbrokes Online Betting when they were small.
Not only that, Mel had worked on various other jobs to feed the family; sometimes, the mother skipped meals herself to ensure Rashford's siblings ate.
Mel never thought about another man and focused on her children. She never let down her determination to not let her kids go off the rails.